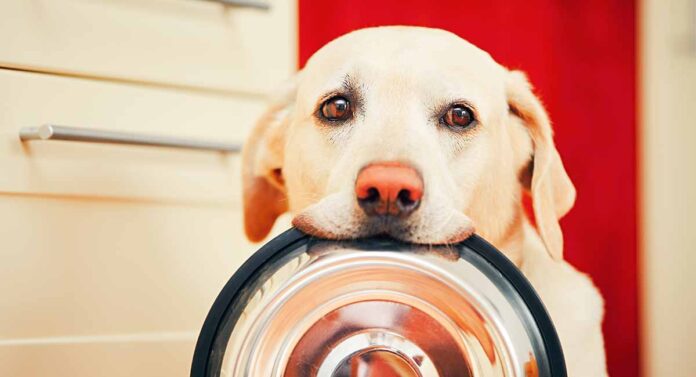 There are many different causes for a dog's upset tummy. So, finding the best dog food for sensitive stomach issues in your own dog can be daunting. There is no "one" dog food diet that will equally meet the needs of every single dog that suffers from a sensitive stomach, skin issues or systemic distress. Sensitive stomach dog food comes in many varieties!
Products included in this article were carefully and independently selected by the Labrador Site team. If you decide to make a purchase from one of the links marked by an asterisk, we may earn a small commission on that sale. This is at no extra cost to you.
Top 10 Dog Foods for Sensitive Stomach Issues
Take a look at our top 10 dog foods for sensitive stomach issues below.
Signs of Sensitive Stomach Issues in Dogs
How do you know that your dog has a sensitive stomach? Are there certain signs or symptoms you can watch for? Here, the answer is a definitive YES.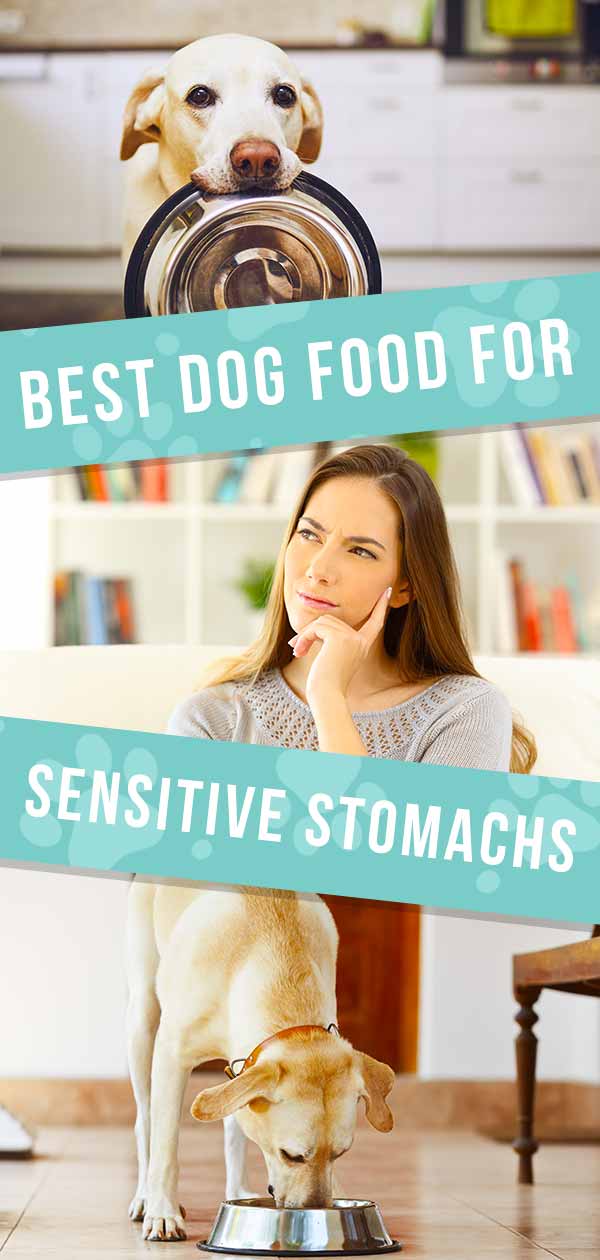 You should always chat to your vet concerning potential issues with your dog's diet, but you will need to spot the signs first. One key to linking symptoms to your dog's food is the timing of the symptoms. If the symptoms begin to arise within 24 hours after eating the food (and often much sooner), it is quite possible the food is the culprit.
Symptoms of sensitive stomachs in dogs
The following signs and symptoms are generally considered to indicate a potential sensitive stomach issue in dogs:
Vomiting
Diarrhea
Painful bowel movements
Itchy skin
Itchy ears
Skin rashes
Energy changes (lethargy and/or hyperactivity)
Loss of appetite
Unwillingness to eat at mealtimes
Flatulence (gas)
Noisy stomach (gurgling, rumbling)
Aggression (rarer, but it happens)
If you have observed signs or symptoms of potential systemic or digestive sensitivity in your dog, the next step is to figure out precisely what is triggering the allergy or intolerance.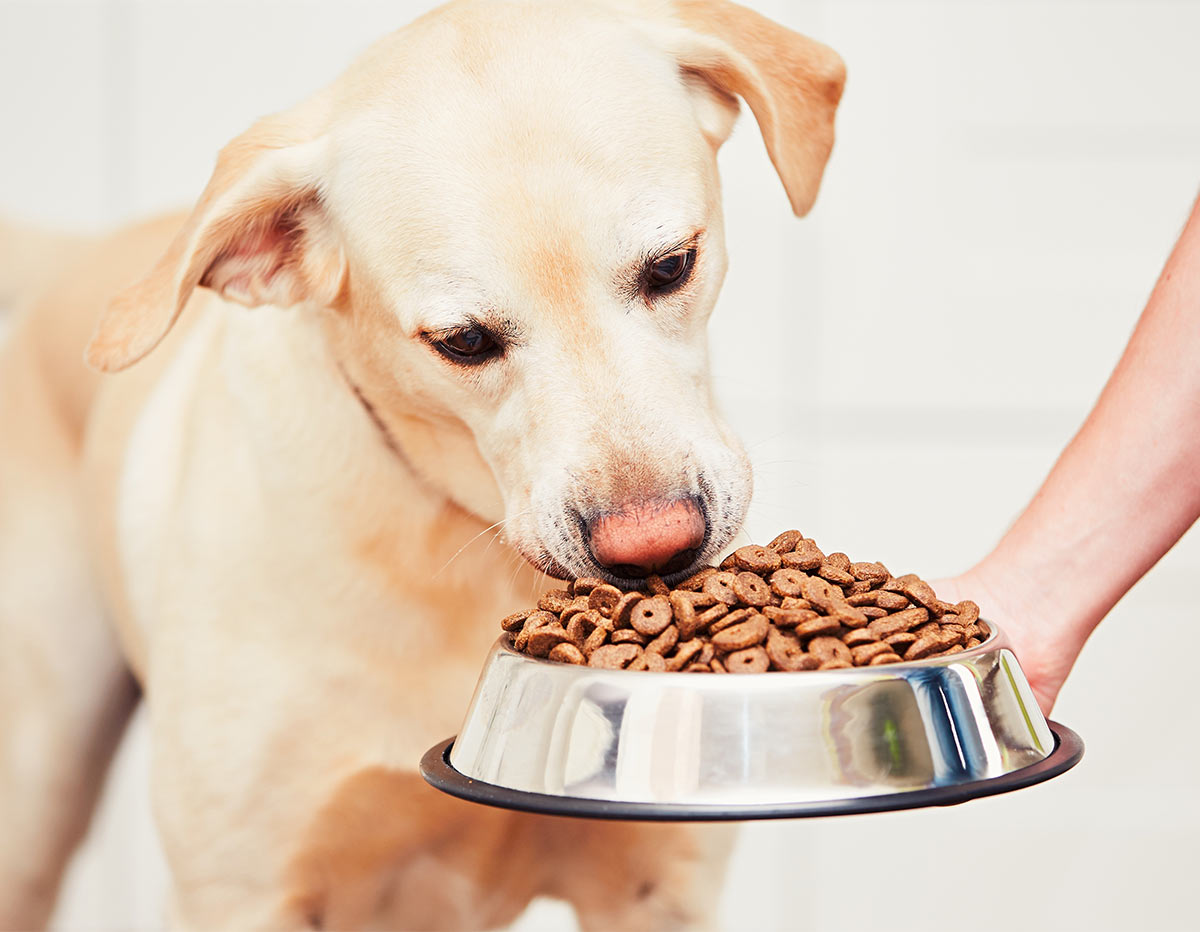 Using elimination diets to find the best dog food for sensitive stomach
One time-honored method for doing this is called the "elimination diet." As the name suggests, this diet involves cutting out foods until the signs and symptoms disappear. Here, veterinarians typically advise cutting out foods that are known allergens first and working your way down the list from there.
This will allow you to find the best dog food for dogs with sensitive stomachs in your own pet, by only buying those which don't include the trigger food or foods. Common food allergens include these foods:
Dairy
Eggs
Gluten (wheat)
Soy
Proteins from beef, chicken, eggs or lamb
So what happens when your dog eats something she can't digest or is allergic to?
What to look out for
Basically, she will start to show symptoms. The symptoms arise when her immune system mis-identifies a protein component in that food as an allergen and begins producing antibodies specifically created to counteract that protein/allergen.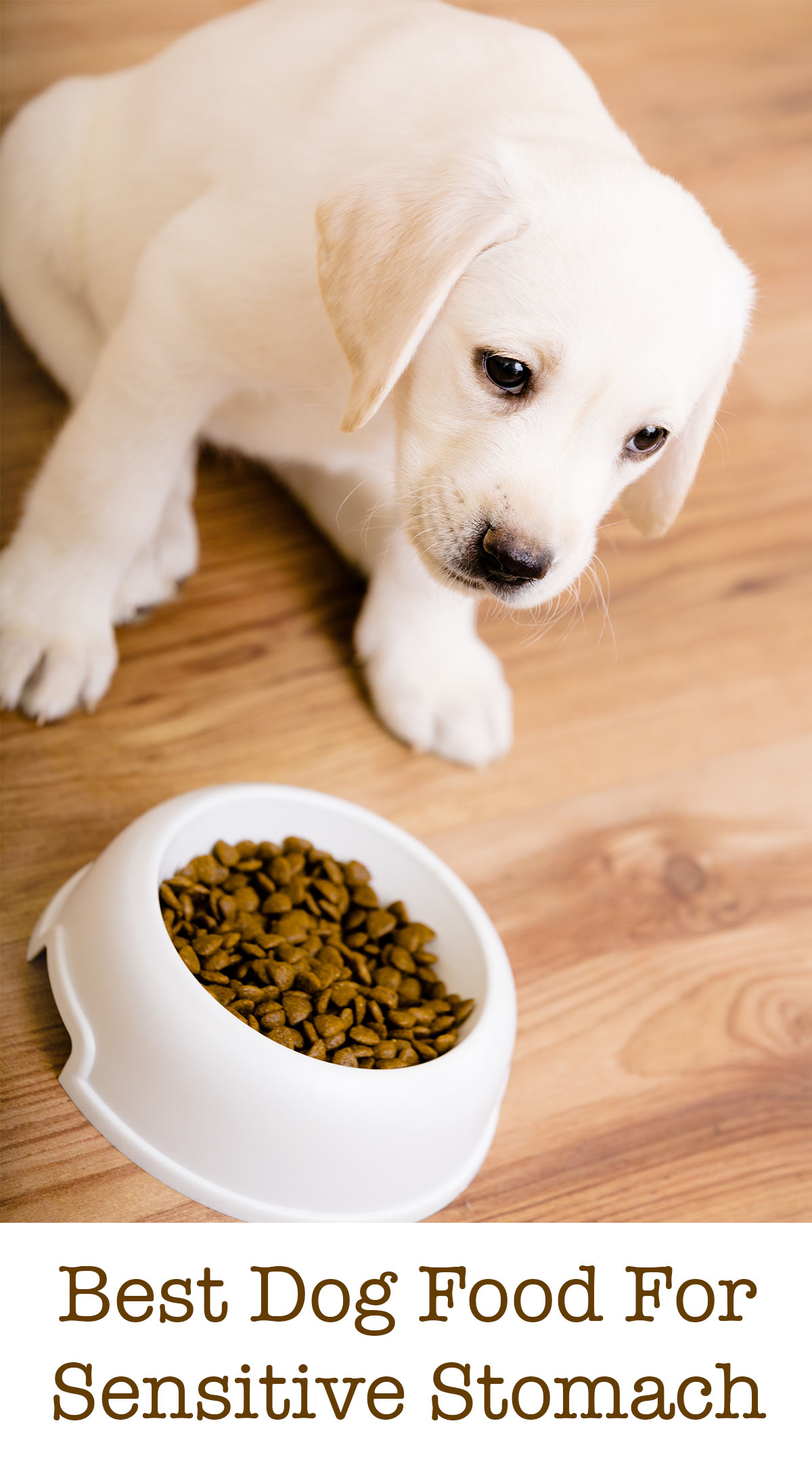 However, here it is very important for your dog's health and safety to consult with your veterinarian before just assuming on your own that the symptoms arise from a food-related allergy! Your vet will rule out other possible causes, such as: a virus, parasite, fungus, environmental toxin or allergen, serious disease of the intestine or bowel or something else. Then, you can decide how to best proceed with investigating a possible food-related source of your dog's digestive distress.
Can Dog Food Help with Sensitive Stomach Issues?
Truly, this is a question only your veterinarian can answer. It depends on the dog and the food. For example, your vet can do blood work to test for various allergies. If an allergy is confirmed, switching your dog to a sensitive stomach dog food may be the easiest, fastest path to digestive comfort at mealtimes.
As a later section here describes, you can also consider making your own sensitive stomach dog food at home. You can do this either from scratch or with the help of the excellent limited diet dog food premixes mentioned here. If you are pressed for time, this can be an ideal solution.
When you are able to confirm the cause of your dog's sensitivity symptoms, this will then tell you which dog food recipes will be the best fit for your dog's nutritional needs going forward.
Best Wet Dog Food for Sensitive Stomach Issues
Like the "chicken versus egg" debate, the "dry versus wet" debate will likely never be fully resolved to the satisfaction of all dog owners. Of course, the best approach here, as with most such issues under debate, is to opt for a path of moderation. Here, what that would look like is to feed both dry dog food and wet dog food, either separately or mixed together. These three options each offer a limited diet in a wet dog food formula, including one that features only two ingredients!
Dave's Pet Food Restricted Bland Diet
This unique, less well known Dave's wet dog food for sensitive stomach and digestive distress* features a heavily restricted bland diet of just two ingredients: chicken and rice. Dog owners say their dogs with serious digestive issues like the food and find it easy to digest.
Wellness Simple Natural Wet Canned Limited Ingredient Dog Food
This grain-free, limited ingredient dog food* features four recipes (duck/oatmeal, lamb/oatmeal, turkey/potato, whitefish/potato). The recipes are formulated to address both food allergies and food intolerances, both of which can lead to gastrointestinal distress.
Nature's Variety Instinct Limited Ingredient Diet Grain Free Recipe Natural Wet Canned Dog Food
This simple grain-free and gluten-free protein-based recipe* comes in duck, lamb, rabbit or turkey. It is free from many common allergens such as dairy, eggs, corn, wheat and soy. Dog owners say it has eased many common signs of gastrointestinal sensitivity, including diarrhea, vomiting and skin allergies.
Canned dog food for sensitive stomachs
Canned dog food, often also called wet dog food, comes in a variety of formats ranging from pates and stews to loaves and chews. These simple, high quality canned dog food recipes each cater to canines with sensitive digestions.
Purina Pro Plan Focus Sensitive Skin
This Purina sensitive stomach dog food* canned blend is for adult dogs with stomach and skin issues. It contains no wheat, soy or artificial ingredients. You can choose from four tracks and there are formulas for puppies through senior age dogs.
Natural Balance Limited Ingredient Diets Wet Dog Food
Choosing a canned dog food for sensitive stomachs often means opting for a limited ingredients diet that is all natural. This wet dog food by Natural Balance* offers a balanced mix of ingredients and energy sources for puppies, adult dogs and senior dogs.
Hill's Science Diet Sensitive Stomach & Skin Dog Food
This canned version of Hill's Science Diet sensitive stomach dog food* also addresses canine skin issues. The main ingredients are salmon, carrots, green beans and apples (there is also a chicken and barley version). You can choose the life stage from puppies to senior dogs.
Best Dry Dog Food for Sensitive Stomach Issues
Finding the best sensitive stomach formula dry dog food for your pooch is one part kibble size (large versus small breed), one part life cycle (puppy through golden years) and one part recipe (taste). These three dry dog food for sensitive stomachs brands each offer small and large kibble sizes and a tasty limited diet recipe appropriate for adult and senior dogs.
Purina Pro Plan FOCUS Adult Sensitive Skin
Purina sensitive stomach dog food* offers five programs (Savor, Bright Mind, Natural, Focus, Sport) to give your precious pup what he needs to thrive. As well, the brand offers different blends for puppies through senior dogs and toy through giant breeds.
Natural Balance Limited Ingredient Diets Dry Dog Food
Limiting the ingredients list is one trusted method to determine the best dog food for dogs with sensitive stomachs. This highly rated food* is free from any artificial ingredients and dog owners state it has been helpful to ease their pooches' stomach issues.
Hill's Science Diet Sensitive Stomach & Skin Dog Food
Dogs that have sensitive stomachs can also have issues with sensitive skin. This Hill's Science Diet sensitive stomach dog food* is also formulated to help ease skin issues that may be linked to diet.
Best Grain Free Dog Food For Sensitive Stomach Issues
Believe it or not, humble grains can be a huge source of discomfort for dogs (just like humans!). Whether it's a full blown allergy or just a mild intolerance, grains can contribute to an unhappy belly and worse. So, it makes loads of sense to look for grain free dog food if grain is the source of your dog's woes. The best dog food for dogs with sensitive stomachs in your case might just be the one with the fewest grains!
Solid Gold – Leaping Waters with Cold Water Salmon
Solid Gold's Leaping Waters with Cold Water Salmon* predictably enough, has fish as its main source of protein. It's packed with probiotics and is grain and gluten-free. So you can see, it's really focused on those dodgy tummies
Hill's Science Diet Dry Dog Food
Hill's Science Sensitive Stomach & Skin, Chicken Recipe* is specially formulated for those diminutive pooches because the smallest of our canine friends can have stomach issues too. It uses 'prebiotic fiber to feed your small dog's biome for optimal digestive health'. With Hill's Science, the clue is in the name. Their food is heavily researched based and comes recommended by vets.
Raw Dog Food for Sensitive Stomach Issues
One of the best ways to help your dog's sensitive stomach is to remove any ingredients they wouldn't come across in the wild. Raw dog food is a great way to provide a natural diet that has the potential to be easier to digest.
Stella & Chewy's Freeze-Dried Raw
Stella's Super Beef Dinner Patties* are a freeze-dried and grain free alternative for your dog. Made with 95% beef and 100% organic fruits and vegetables, this raw food contains no artificial additives. It might prove to be just the thing your sensitive pooch needs.
TruDog: Feed Me: Freeze Dried Raw Superfood
This Freeze Dried Raw Superfood* seems to be another great option if you're on the hunt for a raw alternative. It's made from meat, bones and organ meat. All you have to do is add water. This takes a lot of the work out of providing a raw diet for your dog.
Limited Ingredient Dog Food for Sensitive Stomach Issues
Another great option is simply to cut out as many ingredients as you can that upset your dog's stomach. Admittedly it's not so easy to know exactly what ingredients are the culprits. However, with the help of a vet and an allergy test you might be able to narrow down the problem foods. Once you do, you can select a great limited ingredient option made from food you know your dog can handle.
NUTRO Limited Ingredient Diet Adult Dry Dog Food
This Limited Ingredient Diet Adult Dry Dog Food* promises to have no more than 10 key ingredients or less. This variety is venison but you can try the duck, lamb or salmon varieties too.
Blue Buffalo Basics Limited Ingredient Diet
Blue Buffalo Basics Limited Ingredient Diet* is another great offering from Blue Buffalo. The first ingredient in this limited ingredient offering is real turkey. One concern you might have about limited ingredient food is that it mightn't constitute a balanced diet. Blue Buffalo are keen to impress that this food is balanced with all the necessary carbohydrates and protein. All of this while being specially formulated for sensitive stomachs.
Puppy Dog Food for Sensitive Stomach Issues
The puppy stage of life can sometimes be surprisingly challenging digestively as puppies are first weaned, then transitioned to puppy food and then transitioned again to adult dog food. It can be helpful here to talk with your vet about the best puppy food for sensitive stomach issues that are specific to your puppy.
Another good strategy is to choose a brand of puppy food that is also made for adult dogs to help ease the one-year food transition, such as one of these three popular and highly rated puppy foods. So what is the best dog food for sensitive stomach issues in young puppies?
NUTRO WHOLESOME ESSENTIALS Puppy Dry Dog Food
This popular non-GMO puppy food is free from artificial ingredients* and plenty of vitamin and mineral enrichment that puppies need. There are several recipes to choose from and the food is offered in several package sizes for both small and large breed puppies.
BLUE Basics Limited-Ingredient Formula Puppy Dry Dog Food
This limited ingredient puppy food* has plenty of vitamins and minerals, fruits, veggies and turkey. With healthy carbohydrates like pumpkin and potato to help your puppy digest easily. Dog owners say it goes down very well with their puppies.
The Honest Kitchen Dehydrated Minimalist Limited Ingredient Dog Food
This unique dehydrated food* has only six ingredients, each of which is natural and human grade. The manufacturer states that three of the flavors of this food are suitable for both puppies and adult dogs. All you have to do to prepare the food is add water.
Senior Dog Food for Sensitive Stomach Issues
Older dogs can differ from adult dogs and puppies in important ways. Senior dog food should be easy to chew, calorically balanced for a senior dog's lower energy levels, easy to digest and tasty, like these three options!
Holistic Select Natural Grain Free Dry Dog Food for Senior Dogs
This senior dog food for sensitive stomach concerns* is grain free, corn-free, and enriched with prebiotics and probiotics. To support healthy digestion and glucosamine/chondroitin for joint and hip support. The word "holistic" refers to taking a "whole dog approach" to nutritional needs in ingredients and recipe balance.
Iams Proactive Health Senior Dry Dog Food
IAMS offers two senior dog formulas*, Mature Adult for dogs aged 7 to 10 years and Senior Plus for dogs aged 11+ years. Both formulas contain glucosamine/chondroitin for joint support and prebiotics/beet pulp for healthy digestion. This dog food is also designed to help clean teeth.
CANIDAE Grain Free PURE Dry Dog Food
This senior dog food* features a grain free, limited ingredient recipe that is designed for gentle digestion. Owners say their dogs like this food and have an easier time digesting it.
Base mix for making your own sensitive system dog food
If you have the time and inclination (or if you are simply at your wit's end because nothing else you have tried has worked) you may decide you want to make your dog's food at home. Not only is making home-made dog food becoming more popular among dog owners, but it can be quite easy once you get the hang of it!
You have two options: a) make your food completely from scratch, or b) use a pre-mixed starter base food and add ingredients to it. If you choose the latter option, you may enjoy these three base mix dog foods that allow you to carefully control ingredients and add in your own protein of choice.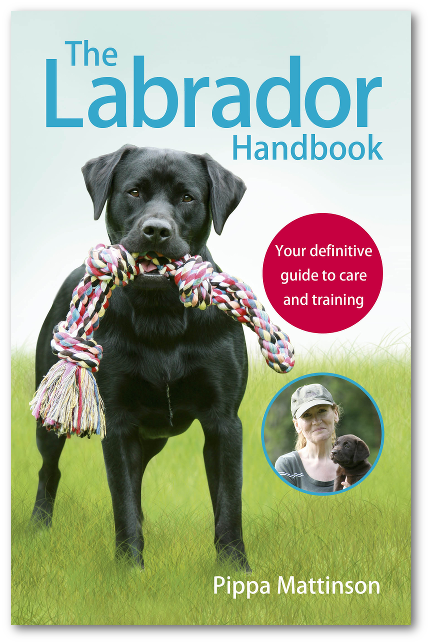 The Honest Kitchen Human Grade Dehydrated Base Mix Dog Food
This simple human-grade base dog food mix* comes in two recipes, original grain free and base mix without fruit/potatoes added. You can add protein and any other ingredients into either mix to make your dog's food simply and quickly.
Sojos Natural Pet Food Pre-Mix Natural Dry Raw Freeze Dried Dog Food
With Sojos Natural Pet Food mix* you can choose from two recipes, grain-free or original. Just add water and your protein of choice. Along with any other desired ingredients to mix up tasty dog food in minutes.
Dr Harvey's Fine Ground Veg-to-Bowl Grain-Free Dog Food Pre-Mix
Dr. Harvey's* offers several dehydrated pre-mix recipes, including grain-free and canine health blend. Here, just add your protein of choice and oil of choice (flax, omega-3, et al) for a complete, easily digestible dog meal.
Best Dog Food for Sensitive Stomach Issues
We know it can be frustrating and scary trying to find the best dog food for your dog's sensitive stomach and skin issues! You just want your pup to feel better right away and be restored to optimal health!
We hope you have found many great options after reading through this article about the best dog food for dogs with sensitive stomachs and skin concerns. Did you find a great sensitive stomach dog food after reading this article? We'd love to hear which one you chose and why!
Affiliate link disclosure: Links in this article marked with an * are affiliate links, and we may receive a small commission if you purchase these products. However, we selected them for inclusion independently, and all of the views expressed in this article are our own.
References and Further Reading
Ward, E., DVM, "Allergy-Food Allergy in Dogs," VCA Animal Hospital, 2009.
Lewis, T., DVM, DACVD, "Diagnosing food allergies in dogs and cats – Bring your case to trial," DVM360 Veterinary Medicine, 2017.
Stamm, A., DVM, "How to Feed Your Dog for Optimal Health," Meridian Veterinary Care, 2017.
Kelly, R.E., "Feeding the Modern Dog," Michigan State University, 2012.
Allen, D.G., DVM, MSc, DACVIM, et al, "Disorders of the Stomach and Intestines in Dogs," Merck Veterinary Manual, 2016.
The Labrador Site Founder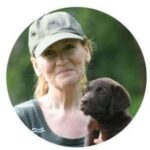 Pippa Mattinson is the best selling author of The Happy Puppy Handbook, the Labrador Handbook, Choosing The Perfect Puppy, and Total Recall.
She is also the founder of the Gundog Trust and the Dogsnet Online Training Program 
Pippa's online training courses were launched in 2019 and you can find the latest course dates on the Dogsnet website