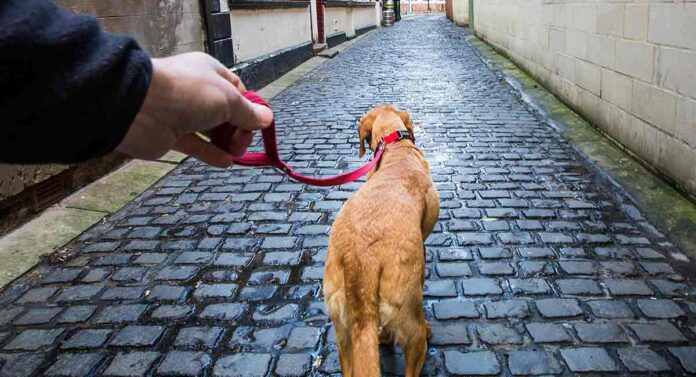 Finding the best dog leash is not an exact science. Rather, what you really want to find is the best dog leash for your pet and your lifestyle together. If your pup loves to pull, then what you need to find is the best no pull option. If you and your pup enjoy running together, then you need to find the best dog leash for running. For pups that think a dog leash is just an extra-long chew toy, you need the best choice for chewers. If your pooch is enormous, then a retractable leash for large dogs might suit you perfectly!
So let's dive in and discover these and other options in the wide, long, strong and wonderful world of dog leashes!
All of these products were carefully and independently selected by The Labrador Site team. If you decide to make a purchase from one of the links marked by an asterisk, we may earn a small commission on that sale. This is at no extra cost to you.
Best Leash for Strong Dogs
Finding the best leash for strong dogs is important for your dog's safety and your own. The right choice will protect you from injury while helping you easily control your dog in any situation. Especially when approached by other dogs.
Primal Pet Gear Leash
This two-handled strong dog leash* is designed for medium/large dog breeds. The six-foot leash comes in 10 vibrant two-tone colors with a double-stitch design for durability.
Heavy Duty Leash for Dogs Up to 150 lbs.
This is one of the best extra strong dog leashes* for your heavyweight canine companion. The bungee cord-style leash extends out to six feet and absorbs shock for both you and your pup. The double handles are padded for your comfort. There is a sturdy safety buckle to keep your dog from accidentally pulling away.
Best Leash for Small Dogs
Often, the best option for small dogs is something simple. In most cases you won't be dealing with the kind of extreme pulling and tugging that a large dog may do. These leashes are sleek and sturdy.
PetSafe Nylon Dog Leash, Strong and Durable Traditional Style
If all you need is a simple, stylish small dog leash. This one from PetSafe will do the job*.
It will pair with other training aids as needed and comes in a variety of lengths and widths.
Blueberry Pet Leashes
These simple, sturdy, single-handle dog leashes* come in 19 fun colors and several widths.
 Matching harnesses and collars are sold separately and all are machine washable.
Pawtitas Reflective Dog Leash
This small dog leash* will work well for puppies and adult small dog breeds.
It comes in two sizes for small and miniature breeds. This option is reflective and features a padded handle.
Best Leash for Big Dogs
Reinforced material, padded handles and more control options are all important when shopping for the best choice for big dogs.
Paw Lifestyles Heavy Duty Dog Leash
This two-handle big dog leash* is thicker, stronger and more padded than most.
 It features an attractive two-color design.
Eco-clean Dog Leash for Large Dogs
This six-foot-long reinforced leash* works for large and medium breed dogs.
It has two padded handles for extra control and reflective safety stitching.
Mighty Paw Chew-Proof Dog Leash
This six-foot dog leash* is made of chew-proof steel-braided cable with a reinforced aluminum carabiner lock closure that can bear up to 850 pounds of pull.
Best Leash That Is Retractable
While there is no such thing as a truly indestructible retractable leash, there are plenty of options that can come close. These are three of our picks for the best leash that is retractable because they come in sizes for small, medium and large breed dogs and have extra handy features.
TUG Patented 360° Retractable Dog Leash
With three sizes for different size dogs, three color combinations, a patented quick lock/unlock design and 16 feet of leash to play with, there is no wonder the TUG heavy duty retractable dog leash* consistently gets high marks from dog owners.
MigooPet Heavy Duty Retractable Dog Leash
The MigooPet* offers one of the strongest retractable leash options for small to large dogs.
There are two sizes for small/medium and medium/large dogs and six color combinations. The leash is 16 feet and has a 360°Swivel feature.
Flexi Neon Retractable Dog Leash
The Flexi Neon* offers one of the best retractable choices for easy visibility in low light. This retractable leash comes in bright neon yellow in three sizes (S, M, L).
There is a brake and stop button included.
Best Leash for Safety
Finding the best leash for safety is often about anticipating the unknown well in advance. This is not always an easy task, but always a worthwhile one. You can safely assume you will need visibility in low light or storms, a strong durable option and a safety clasp, which these picks deliver.
Illumiseen LED Dog Leash
This battery-powered, USB-rechargeable reflective dog leash* features several light modes for safety in low light and offers five hours of use before recharging.
 Choose from six bright colors, each equipped with a sturdy metal leash clip.
Tuff Mutt Rope with Lightweight Locking Swivel Carabiner
This dog leash* has one of the safest clasp features in leashes.
Featuring aviation-quality aluminum, the locking mechanism twists open/shut. The five-foot-long leash features reflective neon stitching for low light safety.
Nitey Leash LED Glow Pet Leash
This unique glow-in-the-dark leash* is fully illuminated from handle to collar attachment.
 Choose from pink, green or blue.
Best Leash for Style
It is all fine and good to talk about durable, safe, sturdy leashes. But sometimes you just want a dog leash that can also bring some style to your outings together!
Fairwin Braided Leather Leash
This is one of the best leather dog leash choices* for both appearance and durability/function.
 The 5.6-foot leash is real handmade braided leather with the ability to withstand up to 500 pounds of force. It comes in four sizes (S, M, L, XL).
Mycicy Braided Reflective Rope Dog Leash
This is a top pick for the best rope dog leash in both durability and style*.
The braided rope is mountain climbing-grade nylon with a tensile strength up to 1,000 pounds. Choose from eight weatherproof color patterns.
Soft Touch Luxury Leather Collars
These soft yet sturdy luxury leather collars* come in four different two-color designs with light padding and reinforced braiding at each end.
Best Leash for Training
Whether your goal with dog training is simple obedience or advanced K9, these leashes offer some great options for safety and flexibility.
Friends Forever Extremely Durable Dog Slip Rope Leash
This training leash* gets high marks for durability, safety and ease of use.
Because of the slip-leash design you don't need a separate collar and it can fit dogs of all sizes. The rope is mountain-grade quality.
OneTigris Tactical Training Bungee Leash
If you aim to train your dog for K9 work, this is the dog leash to consider*.
The bungee cord absorbs tension to protect you both and the safety clasp will take up to 600 pounds of pull. The option is also shorter. It comes in at just under four feet to keep your dog close during training sessions.
Leashboss Free Range Training Leash for Large Dogs
For dog training that involves off-leash training, this free-range training leash fits the bill.*
It comes in 20-foot, 30-foot and 50-foot styles. The handle won't bend or abrade your hands and the leash is a full one-inch heavy duty, double-stitch nylon.
Best Leash for Exercise
Choosing among the best leashes for walking and running becomes easier when you identify the most important features to make your shared exercise time more fun and safer for you both. These might include a dual hands-free/hands-on design, extra storage for treats and bags, reflective material, a shock-absorbent design and more.
SparklyPets Hands-Free Leash
This leash hits all the major points.*
The bungee leash absorbs shock readily. It can be used hands-free/hands-on, it incorporates reflective stitching and there are two handles. The two stainless steel clasps are sturdy and durable.
Black Rhino Hands Free Leash
This dual-handle, hands-free/hands-on dog leash* comes in four-foot and five-foot lengths in four color patterns.
It also has a small pouch for treats and bags.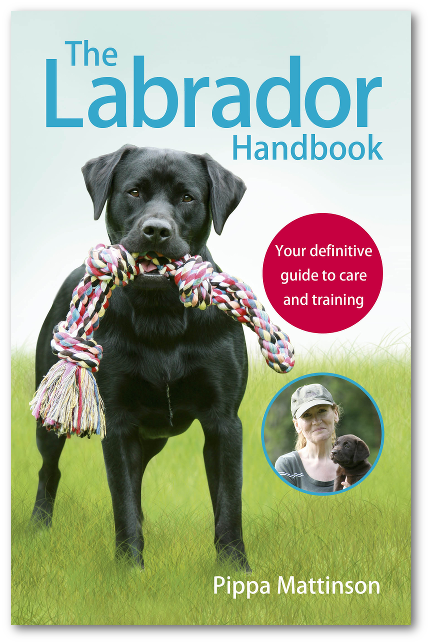 Pet Dreamland Hands Free Leash
This hands-free/hands-on dog leash* comes in two sizes to accommodate small and large dog breeds.
It also features an adjustable waist belt and adjustable leash, two padded handles, a triple-strength bungee-style leash and comes in four color choices.
Best Dog Leash
With so many great options to choose from, we hope you have found one or two that look a great fit for your dog's needs and your daily life together. Which one is the best for you and your pup? We'd love to hear which dog leashes are your favorites!
Other Useful Products
Good dog products are a must for every owner. But knowing what to buy can be stressful! Check out our links below for more help.
Affiliate link disclosure: Links in this article marked with an * are affiliate links, and we may receive a small commission if you purchase these products. However, we selected them for inclusion independently, and all of the views expressed in this article are our own.
References and Resources
The Labrador Site Founder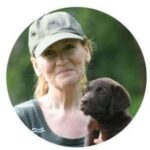 Pippa Mattinson is the best selling author of The Happy Puppy Handbook, the Labrador Handbook, Choosing The Perfect Puppy, and Total Recall.
She is also the founder of the Gundog Trust and the Dogsnet Online Training Program 
Pippa's online training courses were launched in 2019 and you can find the latest course dates on the Dogsnet website