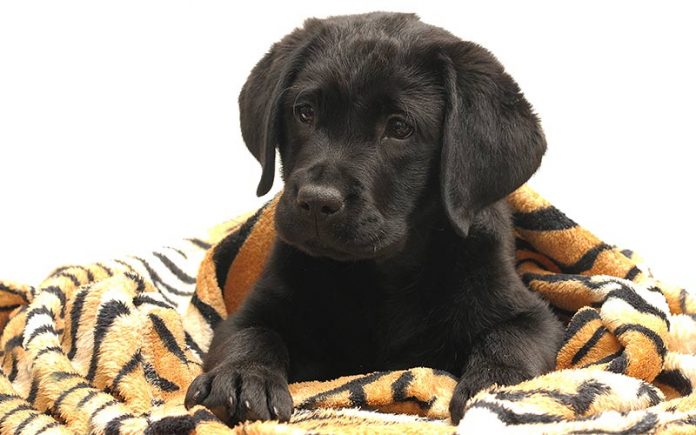 Welcome To Our Complete Guide To Dog Blankets.  Including Reviews Of The Very Best Dog Blankets For Pooches Of All Shapes, Sizes And Comfort Needs.
Have you ever brought home what you hoped was the perfect fleece dog blanket, dog car blanket, or dog heating blanket – only to have your pup turn his nose up at it? Our precious pups seem to have minds of their own when it comes to what they want and expect from their dog blankets! Or maybe you have multiple canines who require their own personal dog blankets.
All of these products were carefully and independently selected by the Labrador Site team. If you decide to make a purchase from one of the links marked by an asterisk, we may earn a small commission on that sale. This is at no extra cost to you.
Top 10 Dog Blankets
In a hurry? Then check our top 10 best dog blankets here:
| | BEST DOG BLANKETS | BENEFITS | OUR RATING |
| --- | --- | --- | --- |
| | Epica Luxury Deluxe | car, quilted, water resistant, machine washable | |
| | PAWZ Road Fleece | fleece, double sided, plush | |
| | PetFusion Premium | large, reversible, micro plush, machine washable | |
| | Mambe Waterproof Bed | bed, large, waterproof, light weight, silent. | |
| | Mambe Waterproof Couch | couch, waterproof, silent, machine washable | |
| | K9 Ballistics | chew resistant, durable, couch, machine washable | |
| | KritterWorld Sherpa Snuggle | couch or car, micro plush, reversible | |
| | Green Pet Shop Cooling | cooling, gel pad, wipe clean, machine washable | |
| | K&H Lectro-Spot | outdoor, heated, fleece, orthopedic foam | |
| | PAWZ Road Wrap | small, velveteen, soft, warm, machine washable | |
You can find out more about these and plenty of other options in the review section below. Whatever your dog desires from his blanket, you're sure to find a suitable choice.
Dog blankets
I don't know about you, but my pets are my fur babies. I want to get them the best, safest and comfiest bedding I can.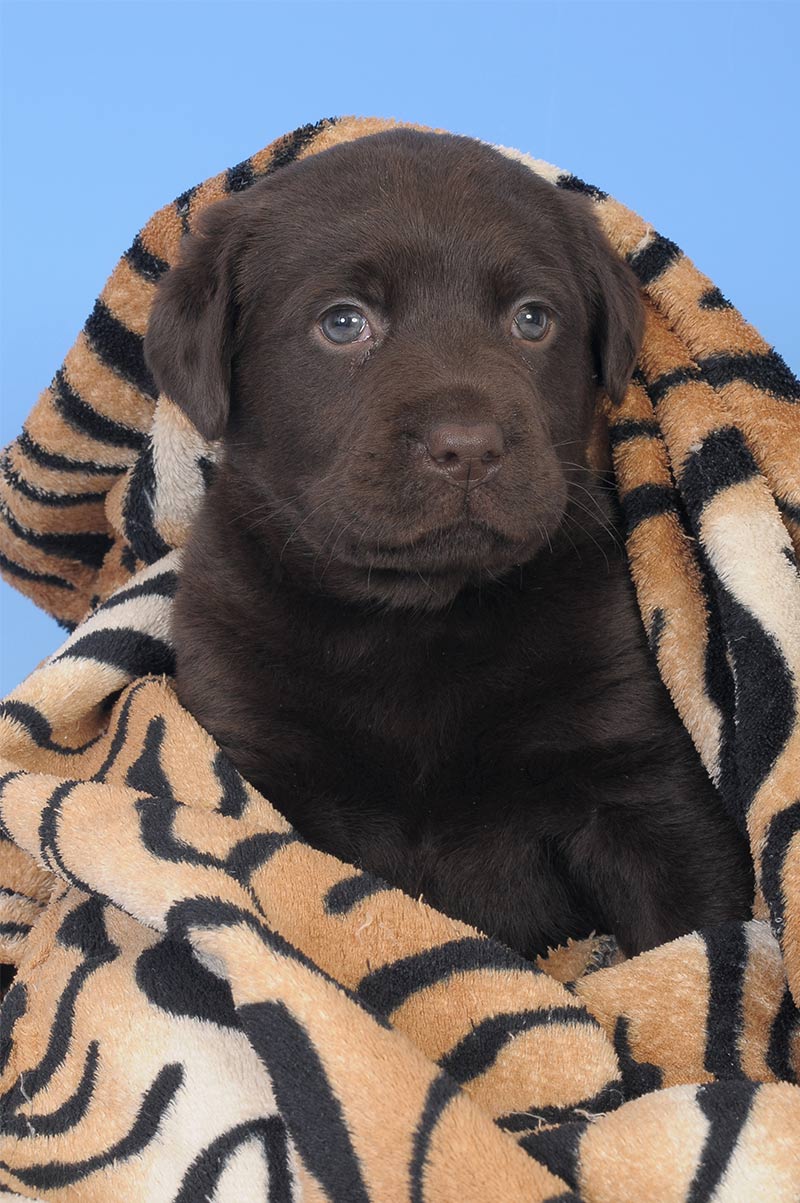 Fortunately, when it comes to blankets for dogs, the selection has never been better. Today you can buy blankets that are labelled indestructible, luxury, heated or waterproof. There are even personalized dog blankets if your pooch prefers! No matter how or where your dog likes to stretch out, there is a blanket for him! Let's take a look at some of the most popular, best reviewed dog blankets on the market today.
Dog blanket for car
Dogs love car rides, but we pet parents don't always love the mess they leave behind! If your BFF spends a good amount of time riding with you, then you both deserve a blanket specially made for traveling.
Epica Luxury Deluxe Pet Car Seat Cover
The top-of-the line Epica car seat dog cover is plush, quilted and machine washable.
It securely fits over the entire back seat, and comes with a plastic underside that will give you peace of mind if your dog is prone to accidents or soggy paws. The cover is available in black and quickly attaches to the seat belt system and headrests. Best of all, the company offers a money back guarantee if you, or Fido, aren't completely satisfied. Find out more on Amazon here*.
Waterproof Dog Hammock with Seat Belt Slots
This versatile waterproof dog hammock car dog blanket is designed to be compatible with nearly all cars, trucks, SUVs and vans.
The triple layer, canvas-look, black cover can be used either as a seat blanket or hammock. It comes with an anti-slip bottom and is machine washable. Find out more on Amazon here&.
Dog blanket for couch
If your dog hasn't been bitten by the travel bug, and instead prefers to be a couch potato, there are plenty of blankets for him to snuggle in too.
PETMAKER, Waterproof Protector Sofa Cover
This stylish Petmaker sofa cover blanket protects nearly every inch of your couch, including the armrests.
Oh, and did we mention that the clever design has pockets for storing your remote, magazines, etc too! It only comes in tan, but it's available in three sizes: couch/sofa, love seat and chair. The perfect choice for covering multiple furniture pieces in a coordinated design scheme, especially if you have more than one dog. Check it out on Amazon here*.
KritterWorld Microplush Sherpa Snuggle Blanket
This versatile KritterWorld dog blanket can be used anywhere. But we think it would be a lovely addition for the couch.
Its multipurpose use is perfect for anxious animals who would benefit from using the same house/travel blanket. And the soft, snuggly finish will have most dogs happy to relax on it. The stylish blanket is reversible, with a distinct texture and color on each side and measures a generous 45″ x 30″. Check it out on Amazon here*.
Dog blanket for bed
Cats are notorious for sleeping all day, but your dog comes in a close second, requiring upwards of 14 hours of sleep each day. Just like you and I, dogs need an adequate amount of sleep and rest in order to feel their best and remain healthy and happy. If your pooch likes to get some of his zzz's in bed beside you, here are two excellent choices to consider for a dog bed blanket.
100% Waterproof Mambe Furniture Cover for Pets and People
This innovative Mambe Dog Blanket is waterproof, machine washable and designed with humans in mind as well!
It comes in four popular sizes (including king/queen) and four reversible color choices. Plus the "silent" microfiber promises to be quiet in the dead of night no matter how much your pooch wiggles. Find out more on Amazon here*.
Easy-Going Washable Bed Cover
If your dog hops onto your bed the moment you hop out, then throwing this clever blanket over the top of your duvet will keep it clean, dry, and fur free until you need it again.
It comes in a wide range of colors and sizes, and acts barrier which is waterproof (for your bedding) and warm (for your dog). And it even has a non-slip backing to stop it sliding onto the floor. You can find out more on Amazon here.
Personalized dog blankets
Are you a multi-pet household? If so why not get each fur baby his or her own personalized dog blankets? Or just show off your pup's cute name to visitors with these fun personalized dog blankets!
Custom Catch Personalized Dog Kennel Mat
These soft, Custom Catch personalized dog kennel mats* come in two sizes and in a rainbow of colors, each with your dog's name splashed across the front.
They're machine washable and the large size can double as a crate blanket (up to 36 inch size carrier). Check them out on Amazon here*.
Dog fleece blankets
Dogs love fleece so what better way to show your bestie that you love him than with a cute, comfy fleece blankie?
PAWZ Road Dog Blanket
This polyester, ultra-soft, warm PAWZ Road  dog blanket comes in three sizes and colors.
Just for fun the blankets are embellished with adorable textured polka dots. It's one of the most highly rated dog fleece blankets, and comes with a bargain price to boot. Check it out on Amazon here*.
Bogo Brands Fleece Pet Blanket
Do you have puppy paw prints on your heart? Why not gift him with his very own paw print fleece blanket? The Bogo Brands fleece blanket has a sweet, simple design that would compliment any dog's bed.
The ultra-soft fleece cover comes in three neutral colors, and is around 3"x2", perfect for your little rascal. Check it out on Amazon here*.
Cooling blanket for dogs
If staying cool is an issue for your pup, why not try a cooling blanket for dogs? With a variety of sizes and tons of positive reviews, this Green Pet Shop premium cooling blanket for dogs is a superior choice.
The cooling effect, which wicks away body heat, lasts up to 4 four hours. And is activated by the pressure of your dog's weight. It can be machine washed and even dogs up to 50 pounds can fit on the mat comfortably. Check it out on Amazon here*. 
Heated dog blanket
Dogs like warm laps to nap in, but a dog electric blanket is the next best thing! Heated dog blankets provide welcome comfort for dogs with joint or arthritic issues, as well as for senior and pregnant dogs.
IB SOUND Heating Pads for Pets
The cozy IB Sound electric pad reaches 102 degrees and comes in six delightful shapes and sizes.
The removable, fireproof cover can be machine or hand washed and there are seven heat levels to choose from. The cord is chew resistant too, for added safety. Check it out on Amazon here*.
K&H Manufacturing Lectro-Soft Outdoor Heated Bed
Does your dog accompany you outdoors in chilly weather? Or does your house tend to get a bit cold at some times of year? If so your pooch will love the warmth that radiates from this K&H orthopedic heated pad that's designed for outdoor conditions.
The MET listed, environmentally-friendly blanket uses just 40 watts of electricity and includes a one year guarantee as well as a convenient removable fleece cover. Check it out on Amazon here*.
Large dog blankets
These large dog blankets are perfect for big dogs, or small dogs who who love to relax like a boss!
PetFusion Premium Large Dog Blanket
This PetFusion premium large dog blanket comes in four sizes, the largest measuring 60"x48".
The dense fibers are pull-resistant. And because it's not too warm and not too light, the machine washable micro plush blanket can be used year round. Check it out on Amazon here*.
RZA Large Dog Blanket
Looking for a good value large dog blanket? Then check out the RZA dog bed cover.
It's a soft and comfy cover for your dog, which has the benefit of protecting your home or their bed from all of that fur! Machine washable and easy to dry, this is a convenient choice for most dog owners. Find out more on Amazon here*.
Small dog blankets
Do you have a petite pup? These blankets are specially sized for smaller dogs.
PAWZ Road Dog Blanket Luxury Wraps
At 41"x31" this PAWZ Road luxury double-sided velveteen blanket is perfect for small dogs and does double duty as a travel blanket.
It's nicely sized for a quick nap, and comes in your choice of four colors. Find out more on Amazon here*. 
KritterWorld Pet Dog Microplush Sherpa Snuggle Blanket
When only the best will do, get your little pooch a soft but durable KritterWorld sherpa blanket to rest her paws on.
This compact but cozy dog blanket has a soft shearling-like side that's complemented by a soft cover that's available in 12 distinct colors. Find out more on Amazon here*.
Indestructible dog blanket
There's no such thing as an 100% indestructible dog blanket (yet!). But these sturdy, multi-use dog blankets come awfully close! If your dog is a determined blanket chewer, then check them out.
K9 Ballistics Durable Dog Throw Blanket
This unique, K9 Ballistics chew-resistant dog blanket comes in three sizes and two colors.
The synthetic blanket is made to withstand your dog's toughest stains, but the polyester fabric is gentle enough for an afternoon snooze. Check it out on Amazon here*. 
Waterproof blanket for dogs
Does your dear dog need a waterproof blanket either because he's a heavy drooler or prone to accidents? Fortunately, there are a few options for waterproof dog blankets that will do the job, but keep your pup comfy too. Whether he needs a bit of added protection in his bed, or you need some for your couch, here are a couple of good options.
100% Waterproof Mambe Pet Blanket
This protective, Mambe Waterproof Dog Blanket* is made with polar tec fleece.
It comes in multiple sizes and nine colors and designs. You're sure to find a size and color that matches your needs. The American-made product comes with a lifetime guarantee and is machine washable. Check it out on Amazon here*.
Max and Neo™ Waterproof Dog Blanket
Why not take a look at Max and Neo's waterproof dog blanket.
A thick fleece fabric on one side is cozy enough to snuggle on, and the thick, ripstop, nylon fabric on the opposite side is 100% waterproof. This resourceful dog blanket will stand up to your dog's rough, tough ways, and still maintain a stylish appearance. It's tear-resistant material means it can be used outdoors, and for every purchase the manufacturer donates one blanket to a dog rescue! Check it out on Amazon here*.
Luxury dog blankets
When only the best will do, may we suggest the following luxury dog blankets?
JoJo Modern Pets Home Collection Luxury Dog Blanket
This JoJo Modern doggie blanket is a generous 40"x50" and represents the ultimate in comfort and joy.
No detail was spared on this super soft fleece blankie which comes complete with decorative edge stitching and color coordinated tie-wrap. Find out more on Amazon here*. 
GoodDogBeds Small Dog Blanket Faux Fur BaaBaa
When only the best will do for your dog, the adorably named BaaBaa blanket will have your pooch off to dreamland in no time.
The fluffy soft fabric comes in a luxurious raised swirl pattern and there are five outer "faux fur" designs to choose from. Its portable size (15"x18") ensures that your discerning dog has the best at home or away. Check it out on Amazon here*. 
Pink dog blanket
Pink is a terrific color for any dog in blanket mode. Here are two of our favorites!
DII Bone Dry Microfiber Pet Blanket for Dogs
Not only does this DII Bone Dry ultra-soft and comfy blankie* come in a lovely shade of pink, it's covered in a dog bone design pattern.
It's made of durable polyester microfiber and can be machine washed too. Find out more on Amazon here*.
Pink Soft Doggy Blanket
The bright Soft Pink Dog Blanket* is accented with a bold black paw print design and will be a cheerful addition to any doggie bed.
It's available in small (16"x24") and medium (24"x32") sizes and features rounded corners and decorative side stitching. Find out more on Amazon here*.
Grey dog blanket
Do you like the color grey or simply want a blanket to complement your dog's coat? Then why not give these grey options a try!
PetFusion Premium Plus Quilted Dog Blanket
This slate grey, PetFusion Premium micro plush blanket comes in four sizes, all with luxurious quilt stitching.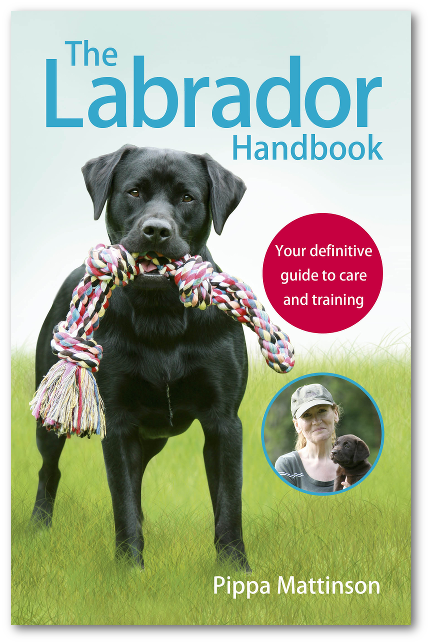 The reversible cover features lighter and darker shades of gray and is fully machine washable. Find out more on Amazon here*.
BarksBar Original Medium Pet Blanket For Pets
This silky smooth, BarksBar Original micro plush, throw-sized blanket is perfect for small to medium sized dogs.
It has a convenient removable cover that is 100% machine washable. Find out more on Amazon here*.
Best dog blankets
Whether your faithful companion prefers a dog throw blanket, a luxury dog blanket, a car dog blanket or even a dog print blanket, you can see that there is a product to meet his every need!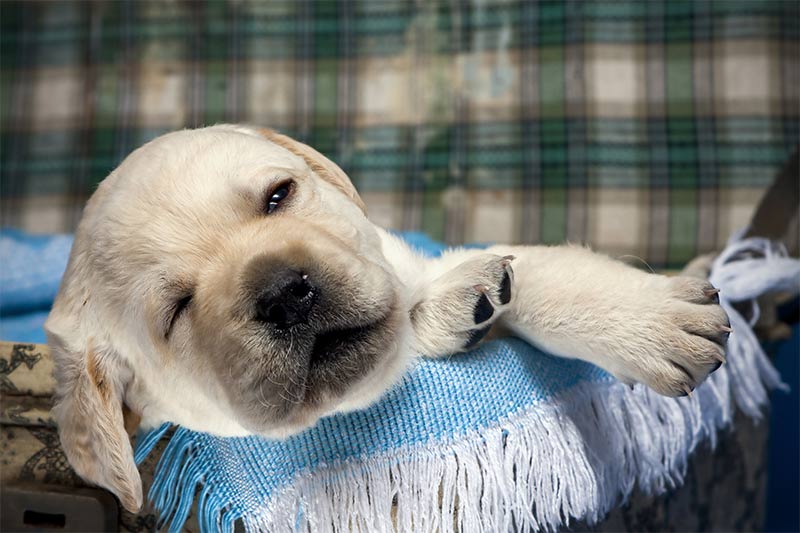 Every dog deserves her own blanket! Sometimes a dog blanket does double duty and is not only comfy but also serves a special need. We hope our specialized reviews helped you to zero in on the perfect dog blanket to meet your best friend's wants and needs.
Affiliate link disclosure: Links in this article marked with an * are affiliate links, and we may receive a small commission if you purchase these products. However, we selected them for inclusion independently, and all of the views expressed in this article are our own.
Resources and Further Information
The Labrador Site Founder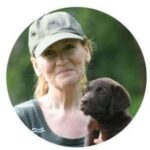 Pippa Mattinson is the best selling author of The Happy Puppy Handbook, the Labrador Handbook, Choosing The Perfect Puppy, and Total Recall.
She is also the founder of the Gundog Trust and the Dogsnet Online Training Program 
Pippa's online training courses were launched in 2019 and you can find the latest course dates on the Dogsnet website