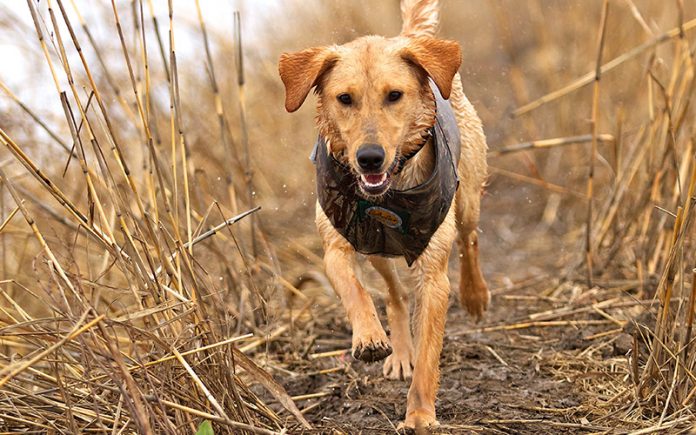 Welcome To Our Complete Guide To The Best Dog Coats For Labradors And Other Large Breeds.
Whether you want to keep the rain off your pup, or help her to stay warm in the cold season, there are plenty of great choices.
So check out our reviews of the best products, and find the perfect dog coat for your furry friend.
All of these products were carefully and independently selected by the Labrador Site team. If you decide to make a purchase from one of the links marked by an asterisk, we may earn a small commission on that sale. This is at no extra cost to you.
What is a dog coat?
Depending on the weather outside, you dress accordingly, don't you?
If it is raining, you put on a raincoat. If it is gusty, you throw on a windbreaker. And if it's snowing, you put on a heavy coat to keep warm.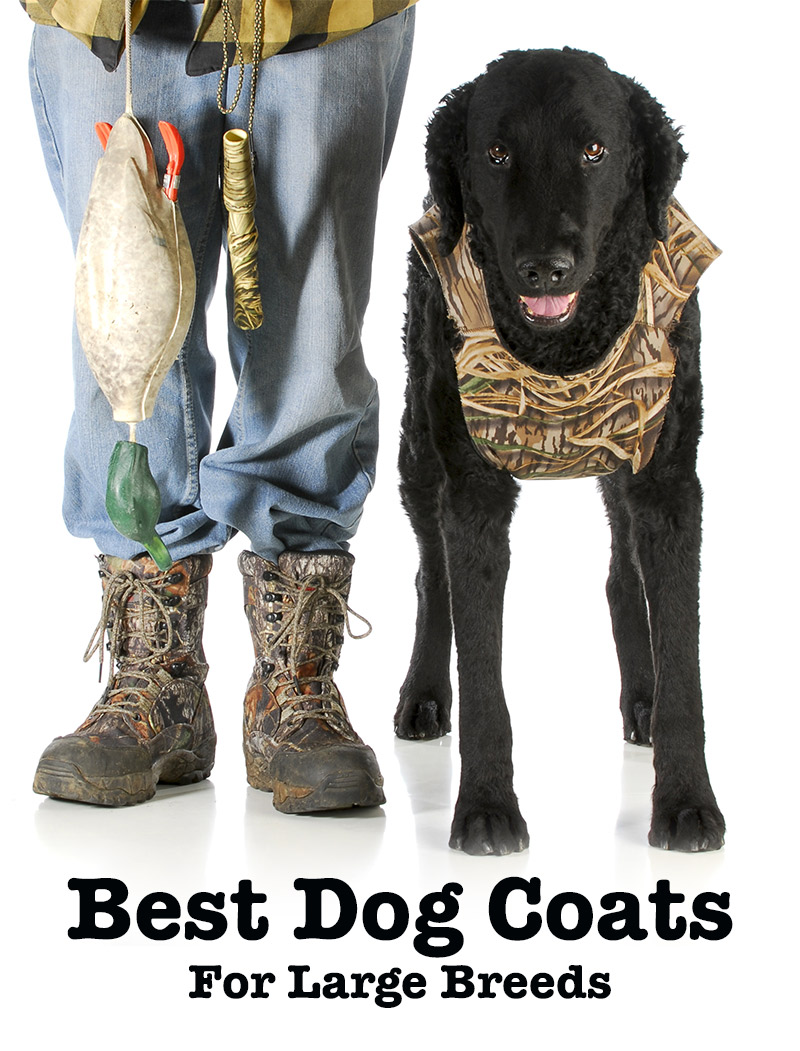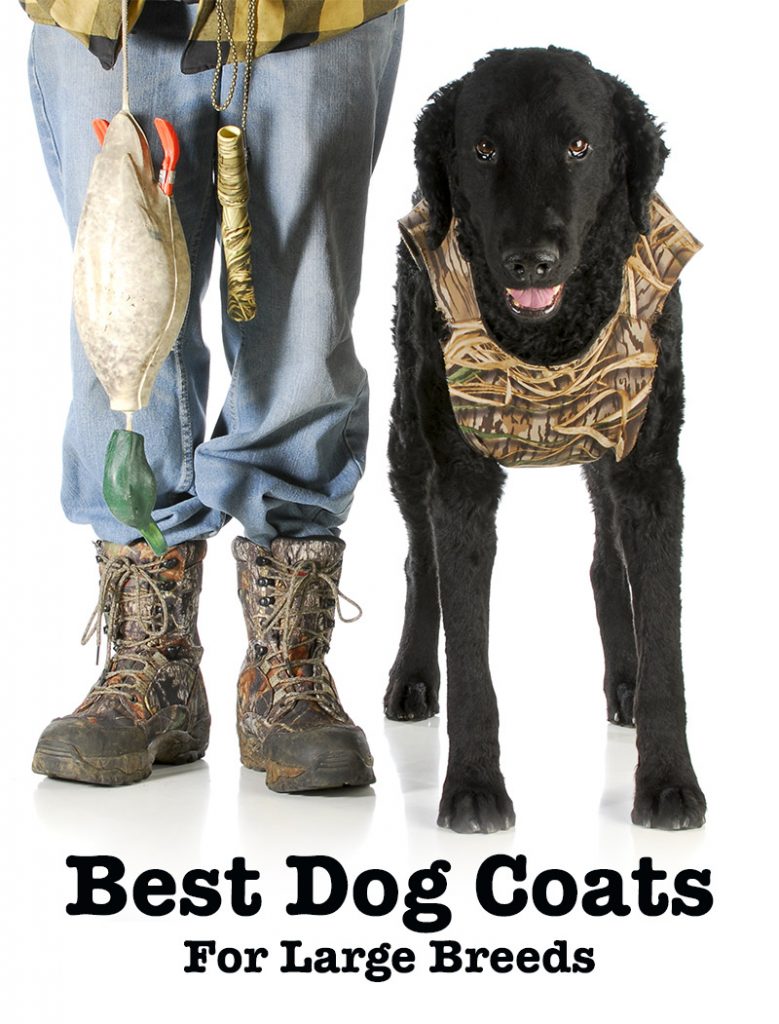 Of course, dogs have a furry coat of their own, and Labradors have an excellent double coat to keep them warm and snug in cold or wet weather conditions. But there are times when your dog will appreciate an extra layer just like you!
Elderly dogs that are less active but still enjoy being outdoors may benefit from a coat in bad weather.  And dogs that are waiting about,  will enjoy a snug layer. And their muscles will work better and may be less prone to injury  if they are nice and warm before the dog starts to exercise.
Putting a coat or rug of some kind on an animal before or after hard exercise is nothing new.
Perhaps the main reasons that people purchase dog coats nowadays though, is for fun. As a gift. To look stylish, or to make a fashion statement.
And as dog clothing becomes ever more popular, there is an increasing amount of choice available
We will explore the different dog coats you can get. Helping you to pick the right one depending on the weather, style or rain proofing that you are looking for.
Large dog coats
Do you have a large dog breed such as a Labrador? There are definitely coats made just for large doggies.
For example, Zack and Zoey make a highly rated Nor'easter Dog Blanket Coat* in multiple sizes such as large, extra large, and extra extra large.
Their dog coat is comfy, soft, and machine-washable. Which is convenient because we all know how dogs can get muddy when it's cold and wet outside.
This coat is a water-resistant shell, which reverses to a soft fleece for all kinds of weather conditions.
Idepet makes one that targets retrievers specifically*.
These dog jackets are 100% cotton to keep your pup warm and actually come with a cute hoodie.
Dog raincoat
Do you like to take your dog out walking but it's rainy where you are? Why not keep your dog from getting wet by getting him a raincoat?
Raincoats for dogs are great for keeping your dog's coat dry and preventing him from getting too cold.
Genenic makes one that is a lightweight rain jacket. This jacket is 100% polyester and it has a waterproof vinyl coating*.
No need to worry that your dog will overheat because this is a breathable coat.
The American Kennel Club makes a dog rain jacket that is 100% waterproof PVC coated outer shell*.
It has a reflective strip that provides safety and visibility at nighttime, and is lined with polar fleece to keep your doggy dry and warm.
Waterproof dog coats
Looking for a dog waterproof coat? Derby Originals makes a popular one that has a waterproof outer shell*.
It has 150 grams poly fill for insulation, yet is breathable. And it also has an adjustable elastic belly wrap with a quick grip closure.
JoyDaog makes a fleece lined warm dog jacket* for winter that is waterproof and reflective.
It is 100% polyester, fleece lined jacket to protect your dog in cold weather.
These dog coats are also lightweight and easy to put on and easy to take off.
There is reflective piping that has high visibility along the back and neck of the coat, keeping your dog visible and safe at night.
Dog winter coat
When it's winter, think of how nice it is to throw on something that keeps you warm and toasty. Now imagine your doggy feeling the same way.
Dog coats for winter are great for keeping your dog feeling snug and cared for.
Petcee makes a very popular dog jacket that is waterproof fleece-lined reflective jacket*. Be sure to get the XXXL for your large breed dog.
It is polyester fiber and has a water resistant outer layer.
It is also lightweight and wind-proof. Just make sure to measure your dog before placing your order to get the correct sizing.
Fleece dog coat
Do you like fleece for extra warmth? Your dog might too!
Gooby Stretch Fleece Pull Over* is a warm and stretchable fleece for an easy fit. It is easy to put on and remove, and is machine washable.
Onemore Choice also makes one that is fleece* and will keep your Lab or other large doggy warm.

It is cozy and comfortable because it is wind and waterproof. You will find that it is easy to use a leash and harness with this dog fleece jacket.
There is an easy-to-access hole that lets you connect a leash to a collar or harness.
This fleece-lined jacket also has a reflective brim to ensure that your doggy is visible when walking at night.
Designer dog coats
If you like fashionable doggy outerwear, you'll love the Nordic Fair Isle Dog Sweater by Blueberry Pet*.
It has a beautiful snowflake pattern that will make your dog look great in winter weather.
The sweater is made from 100% acrylic material for durability and ease of care. It is machine washable with similar color items in cold water.
Looking for muted pink fleece warm dog coats for your large puppy?
Fitwarm Pink Faux Suede Fleece Pet Coat* makes a wonderful addition to your pup's wardrobe.
It has an adorable furry collar and furry stripes down the back. It easily snaps on and off and the thick fabric will keep your little one warm during the cold weather.
Knitted dog coats
Do you like a knitted style sweater? Blueberry Pet makes a Vintage Tinsel Knit Fair Isle Dog Sweater* with an absolutely beautiful pattern for cold weather.
It is made of 100% acrylic yarn for ease of care. If the holiday season is approaching, a festive sweater is just the thing for your dog to bring in some holiday cheer.
Blueberry Pet also makes a Holiday Festive Christmas Themed Dog Sweater* that has reindeer prints on them. Very cute!
The cream and burgundy color combination makes it a wonderful piece for the holiday season.
Pink dog coats
Want to show off how cute your girl dog is? Why not get her a pink doggie coat*? Casual Canine makes a cotton hoodie sweater that is super adorable.
It is made of a brightly colored cotton and polyester blend and has a kangaroo style pocket on the back. How cute is that?
Casual Canine also makes a dog hoodie that is pink camouflage*.
It has a soft fleece interior and is a polyester and cotton blend. It is also machine washable.
Red dog coats
Do you need a basic red hoodie for your doggy? Zack and Zoey make a vibrant, rich red one that is sure to make your dog stand out*.
Dog puffer jacket
Is it especially chilly outside and you need to keep your doggy warm? This puffer dog winter jacket* will help keep your dog feeling comfortable in inclement weather.
A reinforced hole at the back allows for easy access for your leash.
Previous buyers say it runs a little bit smaller, so it's best for a puppy or young dog. Be sure to measure for sizing.
Dog parka coat
Weatherbeeta makes a reflective parka* that is waterproof, yet breathable. It has 220 grams of polyfill and 210T nylon lining.
It also has a durable polyester lining to ensure your dog gets lots of wear out of it.
Quilted dog coats
Want a quilted dog coat that is reversible plaid? Mihachi makes one that is waterproof, lightweight, soft, and warm* enough to keep your dog warm in winter.
The velcro design makes it easy to put on and take off.
Kimfoxes also makes one that is windproof, waterproof, and snowproof*.
It is reversible jacket, with British style grid design on the front and gray quilted style on the opposite side. It is both stylish and warm.
Camo dog coats
If you want your dog to blend into a forest background or you simply like camouflage style clothing, then Casual Canine makes a traditional green camouflage dog hoodie*.
It has a soft fleece interior and even a kangaroo pouch on the backside.
Dog coat with hood
Is it rainy weather outside and your doggy needs a hood to keep his head dry?
Ethical Pet makes a cool yellow raincoat that is 100% polyester with waterproof PVC coating*.
There is a self-adjusting belly strap for a secure and comfy fit.
If you want a bright yellow raincoat with reflective stripe, then PetEdge offers one that is made of a heavy duty vinyl which keeps your pet dry in the rain*.
Dog snow jacket
Is it snowy where you are? Then you will need warm dog jackets for winter. Keep your dog nice and toasty with this winter jacket for dogs*.
It is made of a warm and soft fleece lining and faux suede fabric. It is high quality and has a lovely design, keeping your doggy both warm and stylish.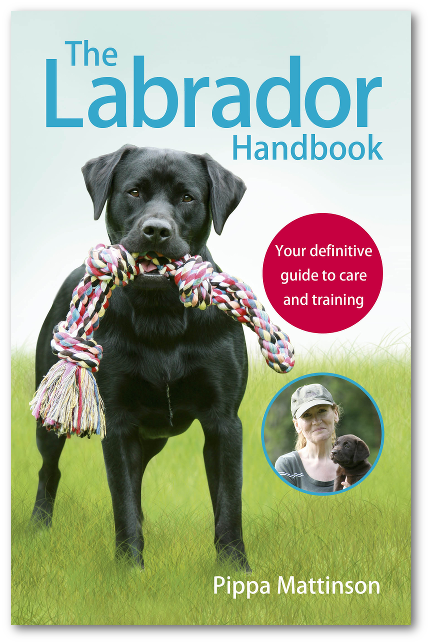 If you are looking for something that is seriously windproof, waterproof, and impermeable to the cold, choose Touchdog Quantum Ice 3M reflective dog jacket*.
The inner layer features a very thick anti-static fleece. It can withstand high force winds and extreme weather conditions.
Puppy coats
Does your giant puppy need to stay warm? Why, of course! Puppies especially need warmth.
Blueberry Pet makes a puppy sweater* that's great for winter.
It is 100% acrylic classic knit doggy sweater. It is also machine washable with like colors.
Best dog coats
We have taken a look at different types of dog coats and seen the benefits of each one.
Finding the best coats for dogs has to do with what your budget is, the coat style you are looking for, and finding the one your pup will love wearing.
We hope we've been helpful in providing the information you need to get the best dog coat for your furry friend.
Affiliate link disclosure: Links in this article marked with an * are affiliate links, and we may receive a small commission if you purchase these products. However, we selected them for inclusion independently, and all of the views expressed in this article are our own.
The Labrador Site Founder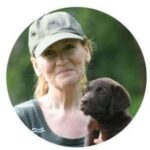 Pippa Mattinson is the best selling author of The Happy Puppy Handbook, the Labrador Handbook, Choosing The Perfect Puppy, and Total Recall.
She is also the founder of the Gundog Trust and the Dogsnet Online Training Program 
Pippa's online training courses were launched in 2019 and you can find the latest course dates on the Dogsnet website