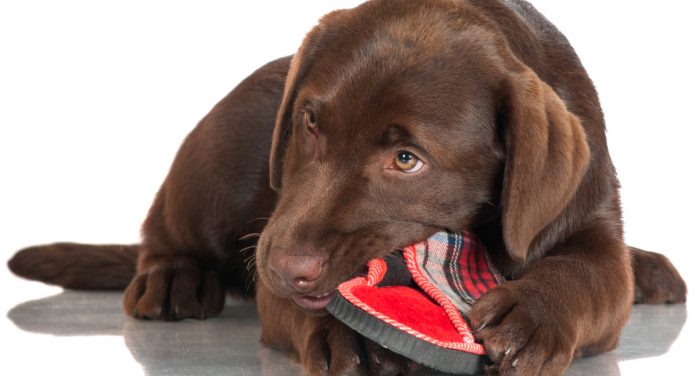 In this article we are going to look at some great ways of keeping your Labrador entertained when the weather is bad.
Deep snow, or driving rain can make walking your dog a lot less fun.
And most of us tend to spend a bit more time indoors when the weather is bad.
So what can you do to keep your bouncy Labrador entertained?
When it's just so miserable outside that walks are a rushed affair of necessity rather than a leisurely stroll?
Indoor Games With Your Dog
Our dogs are clever creatures, who often require quite a lot of interaction.
So rather than leaving them to mope around when the weather is bad, why not keep the pair of you busy by playing some indoor games instead.
Traditional toys can prove a good distration for dogs.
Tugging rope toys are popular for playing with Labradors that aren't going to be taken out into the shooting field.
If you have an open-plan or fairly large house, then a ball can be a nice distraction.
Either for a gentle game of fetch, or just to let your Labrador chase around by himself.
Of course, for those really rainy days when there is nothing else to do, you can always try setting up a game to play.
Find The Toy
If your dog has a favourite toy that they go mad for, then this will be an easy one for them to learn. And a great distraction for you both.
Here is a quote from our popular "4 games" page
Choose a toy your dog really loves.  Use the name of the toy a lot whilst your dog is holding and playing with it.  Now sit your dog or get someone to hold him and let him see you take the toy through and open doorway and place it on the floor in full view in another room.

Go back to your dog and tell him to find his 'rope/ball/teddy'  in a happy, upbeat voice.
When your Labrador shows he is interested in the game, repeat moving the toy, each time putting it further away.
If your dog is into the game, you will soon progress to hiding the toy out of site, or in other rooms. Giving him plenty of opportunity to have fun seeking it out and bringing it back.
Check out 4 games to play with your dog for more ideas and information
Puzzle toys
There are quite a few toys you can buy now, that are specifically designed to help dogs use their brains and figure things out.
Some of the very best are toys from the Nina Ottoson range.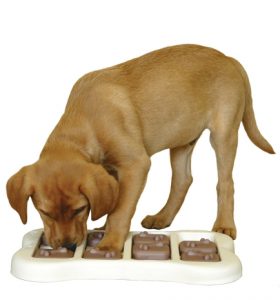 Nina is a Swedish Dog Trainer who invented a variety of ways to amuse her dogs when she became a parent.
One of the best and most popular is the Dog Brick Activity Toy – just click on the link to find out more about this interactive game
Most activity toys require a bit of input from a 'grown up'.
But what about when you don't have time to supervise or entertain your dog?
Kong Toys
We mention the humble kong quite a bit at The Labrador Site. There is a good reason for that – we love it!
Kongs by themselves are fun for your dog to chase and kick around. They bounce fabulously which makes them a very tempting target.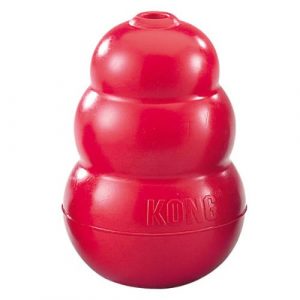 They are also made of very tough rubber, so even the most dedicated chewers can spend literally hours working at one.
It will still be pretty much the same shape when they have finished with it.
But for rainy days when they need a distraction, filling a kong is an excellent go-to.
You can buy paste that sticks inside the kong, and your Labrador can work at that by licking out the contents.
But I favour filling it myself with peanut butter, then sticking it in the freezer for a couple of hours.
It's much more time-consuming for the dog to then empty it out, and it keeps them happy for ages. Whatever the weather!
Learn Something New!
A great way to alleviate boredom is to learn something new.
When it's cold outside, why not teach your dog a trick or two indoors. Just for fun.
A great way for you both to bond over learning a new skill, and to make sure the entire process is enjoyable, is to use a technique called 'luring'.
Luring involves getting your dog to follow something with his nose (food or a toy), in order for him to reach your desired position.
It can be used to teach your dog to turn in a circle when you say 'spin' or 'turn', to teach him to 'go to bed' or to sit on a mat, and much more.
One of the great things about luring, is that it is so quick.
Even the busiest dog owner can find the time to work with it, and your dog will find the entire experience enjoyable.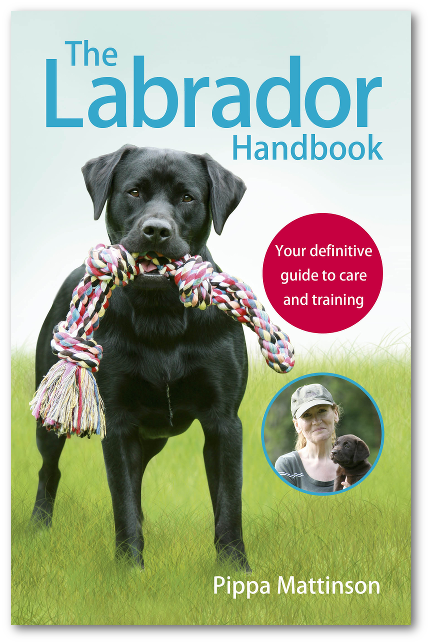 You can find step-by-step instructions for teaching your dog to turn here: Teach your dog to turn
What do you do to keep your Labrador busy?
When the wet weather arrives and the big outdoors is less inviting, how do you keep your lively Labrador Retriever mentally and physically stimulated?
Why not let us know in the comments section below!
You might also enjoy
The Labrador Site Founder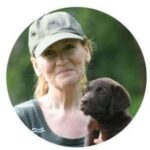 Pippa Mattinson is the best selling author of The Happy Puppy Handbook, the Labrador Handbook, Choosing The Perfect Puppy, and Total Recall.
She is also the founder of the Gundog Trust and the Dogsnet Online Training Program 
Pippa's online training courses were launched in 2019 and you can find the latest course dates on the Dogsnet website