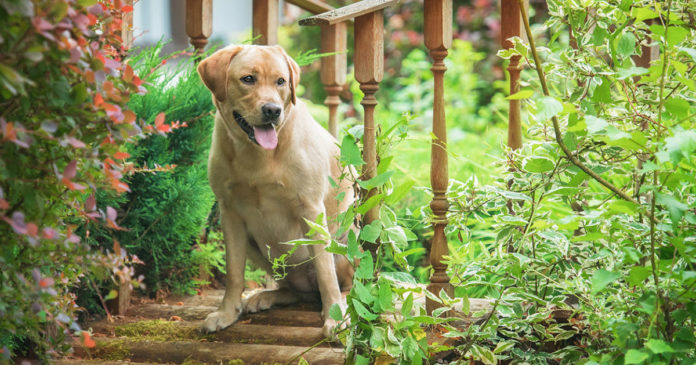 Whenever your furry friend is prescribed a new medication, it is common to have all sorts of questions. And meloxicam for dogs is no different.
How does this medication work? What are the side effects? What is the correct dosage? Is it OK for all dogs to take it?
As with all medications, sometimes the answers to these questions can be confusing and complex. This post will explore what, exactly, meloxicam is, what it's used for, why your veterinarian might suggest it for your pooch (and why he might not), and more.
What Is Meloxicam for Dogs?
Meloxicam is a nonsteroidal anti-inflammatory prescription medication. Nonsteroidal simply means that it does not contain steroids. This is useful when avoiding the possible side effects of steroids is important.
Anti-inflammatory means that it reduces inflammation. This is the primary way that meloxicam works.
Inflammation is a natural reaction to injury and infection. However, this inflammation can oftentimes be problematic and can create disorders such as arthritis.
Meloxicam works by reducing the hormones that cause inflammation and pain in the body. This can prove useful in a number of situations.
Meloxicam, though, is not approved for veterinary use. However, it is still commonly used and prescribed by veterinarians.
What Is Meloxicam Used for in Dogs?
Meloxicam is used primarily due to its anti-inflammatory property.
Because of this, one of the most common uses of meloxicam is to treat osteoarthritis. Osteoarthritis is caused by inflammation in the joints, so meloxicam can go a long way to relieve symptoms and stiffness.
In fact, one study published in 2000 found that meloxicam was a suitable treatment for osteoarthritis. Out of all the dogs documented, side effects were specifically minimal and the drug overall was very effective.
Meloxicam for dogs is also used after surgery to prevent inflammation from forming in the first place. This is specifically true for orthopedic surgery, which is known to cause inflammation.
One study from 2005 found that "administration of meloxicam is a safe and effective method of controlling postoperative pain for up to 24 hours in dogs undergoing orthopedic surgery." In other words, meloxicam worked very well in relieving pain caused by inflammation in dogs post-surgery.
Can Dogs Take Meloxicam?
Although meloxicam is not officially approved for use in dogs, it is common for veterinarians to prescribe meloxicam for both osteoarthritis and as a post-surgery preventative measure.
Furthermore, a number of studies, including those previously discussed, have declared that meloxicam is both effective and safe for a number of dogs.
Still, all drugs have side effects. And every medication has the possibility of causing problems if used inappropriately. Only your veterinarian can decide whether meloxicam is the best choice for your particular dog.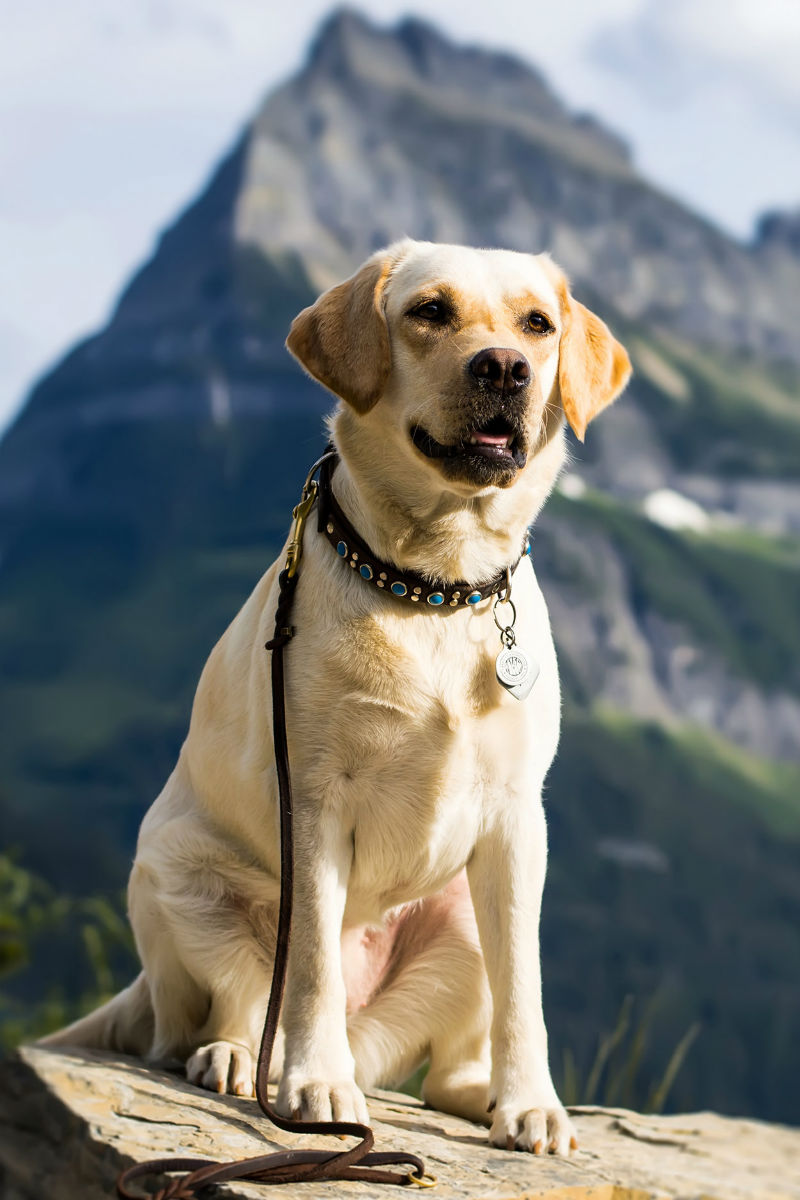 Meloxicam Side Effects on Dogs
Side effects related to meloxicam for dogs are generally few and far between. It is, overall, a very safe drug.
However, every drug has side effects, including meloxicam.
Meloxicam can cause bloody, black and tarry stools, swelling, and/or rapid weight gain due to fluid retention, fatigue, yellowing of the whites of the eyes, itching, and abdominal pain.
These symptoms can point toward a more serious problem. If your pet shows any of these symptoms after taking meloxicam, it is extremely important to contact and inform your vet as soon as possible. While major side effects are rare, it is always better to overreact than underreact.
Minor side effects (headaches, dizziness, nausea, diarrhea, constipation, depression, and dry mouth) are usually very minor and are not cause for concern. If your pet seems particularly bothered by these side effects though, it is best to contact your vet.
On top of this, it is also important to keep your eye open for an allergic reaction. Allergic reactions can happen at any time, even if your pet has previously taken a medication.
Signs of an allergic reaction include difficulty breathing; swelling of the lips, tongue, and face; and hives.
One study found that an allergic reaction to meloxicam can be extremely serious, even fatal, in dogs. So even if you think your pet might be having a reaction, it is in your canine's best interest to contact their vet.
Is Meloxicam for Dogs Effective?
But how effective is meloxicam for dogs?
One study compared the effectiveness and safety of meloxicam with two other nonsteroidal anti-inflammatory drugs: carprofen and ketoprofen.
It was found that all three drugs were equally effective. Another study compared meloxicam to ketoprofen and butorphanol. This study discovered both meloxicam and ketoprofen were extremely effective in controlling pain and inflammation.
Butorphanol, however, was significantly less effective
These two studies show us that meloxicam for dogs is effective in controlling pain and inflammation, specifically after surgery.
Meloxicam Dosage for Dogs
One of the most common questions about meloxicam is "How much meloxicam can I give my dog?"
The answer depends a lot on your particular dog's weight and situation.
Meloxicam should only be used under the direction of your veterinarian.
Dosage also depends on the particular form of meloxicam.
Mostly, when used to treat osteoarthritis, meloxicam liquid for dogs is used. This is simply because it is usually easiest for the average canine owner to give medication orally instead of as an injection.
However, a meloxicam injection for dogs is also available. This form is oftentimes used inside a veterinary office, especially post-surgery.
Is Meloxicam for Dogs Safe for All Dogs?
Meloxicam, like many medications, is not safe for use in every canine.
Meloxicam should not be used in dogs that have previously reacted negatively to meloxicam or a similar medication.
It should also not be given to dogs that have gastrointestinal ulcers or bleeding, liver or kidney disease, congestive heart failure, fluid retention problems, bleeding disorders, high blood pressure, and heart disease.
It is unclear how meloxicam for dogs affect pregnant and lactating dogs, so always inform your vet if your pet is currently pregnant or feeding puppies. You should also avoid allowing your pet to become pregnant while on this medication for the same reasons.
References and Further Reading:
Deneuche, A., et al., 2005, "Analgesic Comparison of Meloxicam or Ketoprofen for Orthopedic Surgery in Dogs," Veterinary Surgery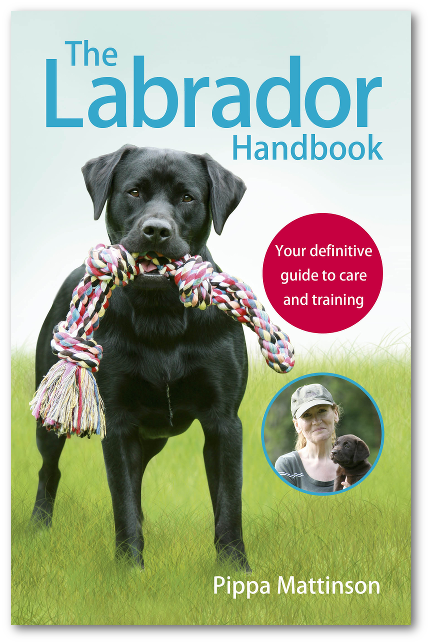 Doig, P., et al., 2000, "Clinical efficacy and tolerance of meloxicam in dogs with chronic osteoarthritis," The Canadian Veterinary Journal
Forsyth, S., 2008, "Endoscopy of the gastroduodenal mucosa after carprofen, meloxicam and ketoprofen administration in dogs," Journal of Small Animal Practice
Mathews, K., 2001, "Safety and efficacy of preoperative administration of meloxicam, compared with that of ketoprofen and butorphanol in dogs undergoing abdominal surgery," American Journal of Veterinary Research
Niza, M., 2007, "Cutaneous and ocular adverse reactions in a dog following meloxicam administration," Veterinary Dermatology
The Labrador Site Founder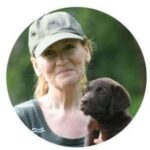 Pippa Mattinson is the best selling author of The Happy Puppy Handbook, the Labrador Handbook, Choosing The Perfect Puppy, and Total Recall.
She is also the founder of the Gundog Trust and the Dogsnet Online Training Program 
Pippa's online training courses were launched in 2019 and you can find the latest course dates on the Dogsnet website