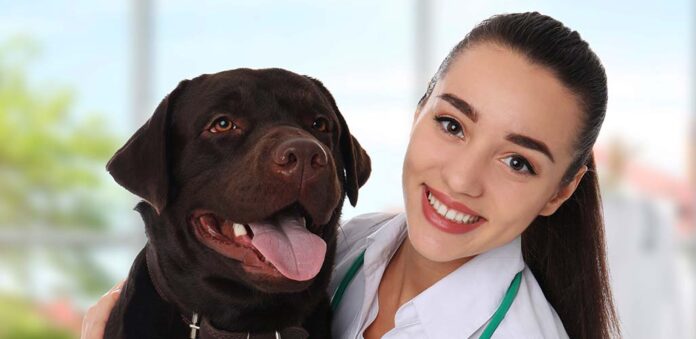 What does glucosamine do for dogs? Joint issues are one of my biggest concerns as a dog owner. The older my pups get, the more prone they are to joint pain and arthritis. As well as other problems like hip and elbow dysplasia. If left alone, our pets can no longer run, and might even struggle to walk without extreme pain. This is why you'll see so many senior dogs lying down all the time. However, there are ways we can help, and glucosamine is one of those potential treatments that a veterinarian might recommend. So, in this guide, I'll explain exactly what it is and how it works in dogs and humans, as well as the potential side effects to expect.
Contents
What is Glucosamine?
Glucosamine is an amino sugar compound that is developed naturally in the body and is found in high concentrations in the cartilages around the joint areas. It's one of the building blocks of collagen which maintains the health and structure of the cells in the body.
It's often used as an anti-inflammatory treatment in humans, dogs, and horses. Although there are abundant studies about its effects on inflammation, arthritis, and joint pain in humans, less research has been done about its benefits for dogs and other animals.
As a natural component of the cartilage, glucosamine is essential for the functionality and performance of the joints, not just in dogs but also in humans and other animals. When the cartilage is damaged because of an accident or old age, it can't repair itself without glucosamine. As your dog ages, their body doesn't produce as much of this compound as it used to. So you need to give them glucosamine as a supplement.
Types of Glucosamine for Dogs
Glucosamine as a natural compound was first identified in 1876 by the German scientist, Dr. Georg Ledderhose. But it would take almost one hundred years before it was administered to dogs suffering from joint pain. Nowadays, the market is packed with different glucosamine products. However, not all of them are effective against inflammation and arthritis. There are three main types that you'll come across.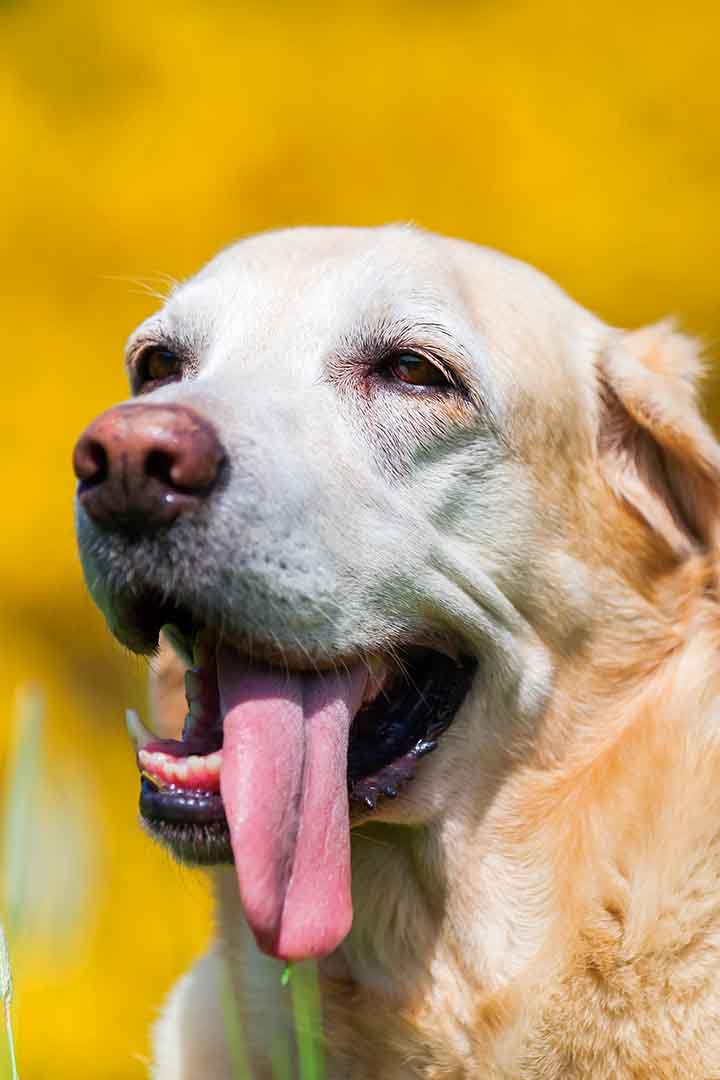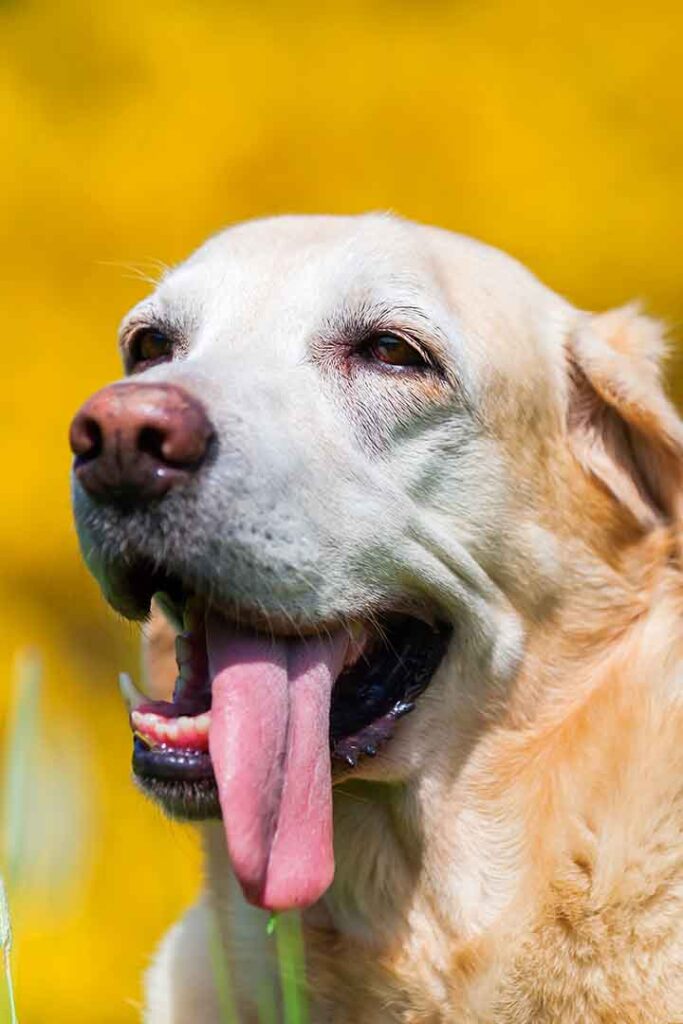 1. Glucosamine Sulfate
This is the type of glucosamine that is found naturally in the cartilage in your dog's joints. It's a natural building block for the cartilage tissue and is an important component when it comes to repairing it and easing aching joints. This compound is extracted from mussels and shellfish. Glucosamine sulfate contains sulfur and is the right medicine when your dog is suffering from arthritis.
2. N-Acetyl-Glucosamine
Despite its name, this type is derived from glucose and has little to do with the natural amino sugar compound the body produces. It's often prescribed for indigestion and other gut problems rather than joint pain.
3. Glucosamine Hydrochloride
This is similar to glucosamine sulfate but it lacks sulfur which is an essential ingredient for repairing cartilage tissue. This compound is also extracted from shellfish and mussels. However, it has mixed results when it comes to repairing aching joints and improving mobility in dogs with arthritis.
What Does Glucosamine Do for Dogs?
Dog parents often mistake glucosamine as a treatment for dogs suffering from arthritis or other joint problems. But in reality, glucosamine is a health supplement that shouldn't replace the actual medication the veterinarian would prescribe for your dog. When taken with chondroitin, another natural compound found in the connective tissue of the cartilage, it can improve the healing process of joint surgeries and arthritis. Here are some of the ways they can help:
Glucosamine alleviates the pain and symptoms in dogs suffering from canine osteoarthritis.
It repairs cartilage damage due to old age or accidents.
Helps reduce swelling, and pain caused by inflammation in the joint areas.
The supplement can help aged dogs suffering from hip dysplasia or structural changes to the hips by minimizing the stress placed on the joints.
It can help your senior dog regain some of their mobility and improve their range of motions.
Glucosamine is often prescribed for dogs suffering from spinal disc injuries.
It accelerates recovery from joint surgeries.
Young dogs can also gain more agility and better joint health when they take the supplement.
How do I Know if my Dog Needs Glucosamine?
Since your dog can't easily communicate their pain, and since joint pain is often slow and subtle, you might miss some of its symptoms. Long before your pooch will start to limp or find it hard to put much weight on a certain joint, there are signs that would tell you that they are in need of glucosamine supplements. Here are the telltale signs that your dog is having limited mobility and their joints are not as healthy as they used to be.
Your dog takes their time to stand up and lie down.
They move gingerly and avoid putting pressure on a certain leg.
In the morning they move stiffly.
Their pace slows down and they're more likely to walk than to run.
They find it harder to climb the stairs.
They can't get into or out of the car without your help.
Your dog is no longer excited about going out for a walk, going to the park, or exercising in general.
In cold weather, they might start to limp.
If you notice any of these signs, it's worth booking a trip to the veterinarian's office.
What's the Best Type of Glucosamine for my Dog?
Glucosamine supplements are available from lots of stores, and you can find them online. But, that doesn't mean you should just purchase the first ones you find. Supplements designed for humans can come in dangerous doses for dogs, and can even include ingredients that are toxic to our pets. So, make sure you're always buying supplements designed for dogs. If in doubt, speak to your vet about the best options.
What is the Safe Dosage of Glucosamine for my Dog?
The proper dosage will depend on the weight of your dog. As with any medication or supplement, you should always speak to your vet first. But, as a general rule, for every pound of their weight, your dog needs 20 milligrams of the supplement.
| | |
| --- | --- |
| Dog weight: | Glucosamine dose: |
| Less than 20 lbs | 250 mg |
| 20 – 45 lbs | 500 mg |
| 45 – 90 lbs | 1000 mg |
| Over 90 lbs | 1500 mg |
How Long Does it Take for Glucosamine to Work in Dogs?
Glucosamine is rather slow to take effect. After administering the supplement, it might take between 2 to 6 weeks before you notice any improvements. However, much like the progressive joint pain itself, the healing process is gradual. Some dogs show signs of improvement within a few days after taking the supplements. Other dogs might not respond to the supplement. It will vary depending on the individual.
Potential Side Effects of Glucosamine
The side effects of glucosamine are often mild. As long as you stick to the right dosage prescribed by the vet, your dog is less likely to suffer from side effects. That said, dogs are different in how they respond to the supplement. Here are some side effects you might notice.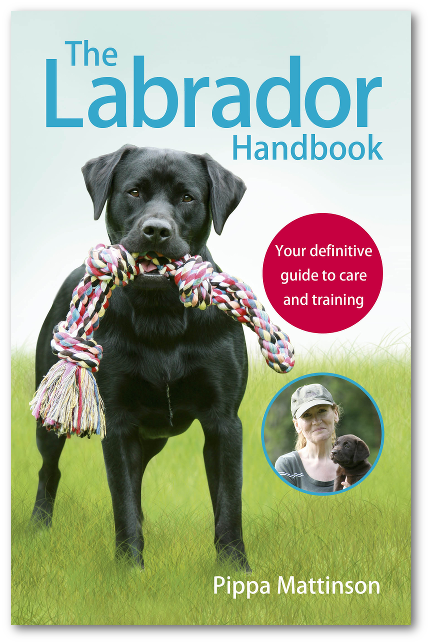 Your dog has trouble sleeping.
They drink more water.
They urinate more.
Diarrhea or vomiting.
Rare allergic reactions.
Speak to your veterinarian if you notice any unusual side effects. They will be able to recommend the best next course of action for your pup.
What Does Glucosamine Do for Dogs? A Summary
Glucosamine is a natural compound found in the joint areas and the cartilage. As a supplement, glucosamine is extracted from shellfish and mussels. It reduces joint pain, speeds up recovery from hip surgery, and helps your dog regain their mobility. Has your dog ever used these supplements to improve their quality of life and mobility?
More Help with Dog Health
References
The Labrador Site Founder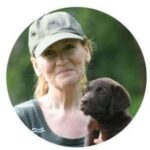 Pippa Mattinson is the best selling author of The Happy Puppy Handbook, the Labrador Handbook, Choosing The Perfect Puppy, and Total Recall.
She is also the founder of the Gundog Trust and the Dogsnet Online Training Program 
Pippa's online training courses were launched in 2019 and you can find the latest course dates on the Dogsnet website