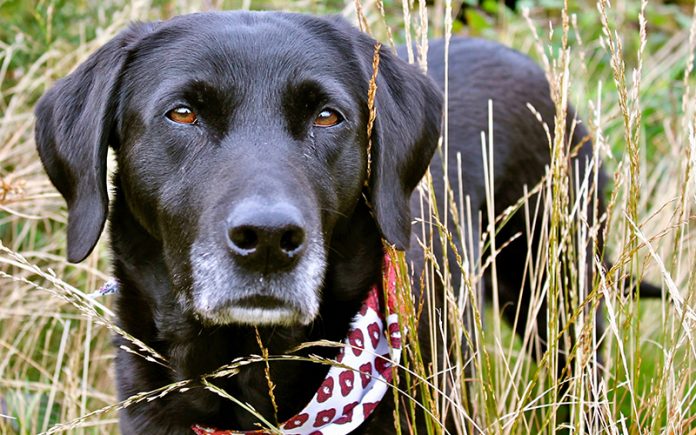 Welcome to our complete guide to dog bandanas for Labradors. Finding the best dog bandanas for medium to large breed dogs.
Bandanas for dogs come in a great range of patterns and styles.
The dog bandana pattern you choose can say something about you or your dog. From fun and vibrant to demur, there is something for every fan of doggie bandanas.
So let's take a look at reviews of some of the best bandanas for dogs available. Along with tips for choosing the right size, and that all important guide to how to put a bandana on a dog!
All of these products were carefully and independently selected by the Labrador Site team. If you decide to make a purchase from one of the links marked by an asterisk, we may earn a small commission on that sale. This is at no extra cost to you.
What is a dog bandana?
A dog bandana is a little scarf that does around your pup's neck.
These can be fairly small and subtle, to huge and brightly colored.
They can have important messages to inform people about your dog – such as 'blind dog' or 'nervous dog'. Or just fun slogans you think will put a smile on fellow walkers' faces.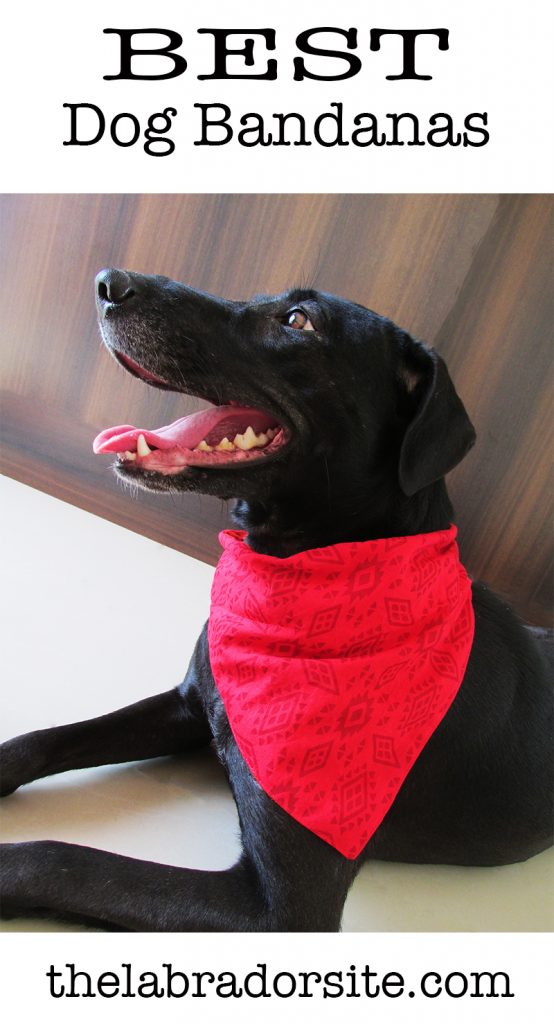 Your dog's bandana can be worn over the collar or sometimes instead of one if it also includes his dog tag information.
They can even be used to keep your dog cool in the hot weather – with special cooling dog bandanas available.
In this article we will give you the top picks from the most popular dog bandana categories. From different colors, to styles and materials.
But if you want a bandana dog collar, you'll need to get the size right first.
Dog bandana sizes
Sizes for dog bandanas vary hugely. From those designed for teacup puppies, through to massive versions for giant breed adults.
Our American Labradors both have necks of 18 inches circumference. But English Labradors bred from show stock might have slightly wider measurements.
The bandanas we've picked here should all fit the average Labrador, but you will need to measure your dog's neck size and check before you buy.
Custom dog bandanas
Custom dog bandanas come in lots of different forms, because there are lots of reasons you might want to customize your pup's bandana.
As we discussed briefly above, you might want to notify people of a hazard associated with your dog. To lower the risks of them being upset, or causing someone a problem.
Labradors are notorious for being friendly, so when you have a nervous or grumpy Lab it can be difficult to get passersby to react appropriately.
This Nervous Dog Bandana* is a bright yellow dog bandana and therefore a great way to help people respect your pup's space.
It's adjustable and importantly is one of the dog collar bandanas. So it attaches to your dog's collar rather than around his neck, meaning it's much more likely to fit your Lab.
There is also the ever-off putting embroidered dog bandana Caution Dog Bandana*. A great way to keep people from fussing over your gorgeous friend when he'd rather not have them around.
Service dog bandana
Labradors are very intelligent, hard working dogs. But they also often adore human company. And it can be hard for them not to get excited when strangers give them attention.
If your dog is also your assistant, you need them to have their focus on you. This can be tricky when everyone is dying to give them a squeeze.
Help them to take notice and appreciate that she's got a job to do with this Service Dog Bandana*.
Dog cooling bandana
If you live in a warm climate, you'll know how hard it can be to keep your dog at the right temperature.
Labs love to be outdoors, but you also need to be sure that they aren't going to overheated on your jaunt to the dog park.
Cooling dog bandanas can really help with this.
And fortunately for us, there are some great options to choose from.
K9 Chill Dog
The K9 Chill Dog bandana collar* is a wrap around collar bandana combo.
It is designed to keep your dog cool for several hours, and even includes a leash hole so you can easily use it on your walks.
All you need to do is dunk it in cold water before you go.
It's also got the benefit of being machine washable.
Chill Out Ice Bandana
The Chill Out Ice Bandana by All For Paws* is another dip-and-go dog cooling bandana.
The large size should fit a smaller Labrador, and it's designed to be comfortable and nice to wear.
Their cooling technology should keep your pup feeling fresh.
Dog Cooling Bandana Scarf
If your Labrador is on the larger side, then this Pupteck Dog Cooling Bandana* is a great choice.
With a neck width of up to 25 inches, it should fit comfortably on even the biggest English Labrador.
It's also easy to get on and off, with a Velcro closure point.
Cute dog bandanas
Is your Labrador cute? I bet she is! Then you will want a suitably cute dog bandana.
These cute patterned dog bandanas* are suitable for up to 24 inches neck girth, so should be a great fit for a Lab.
They've got fun prints, and come in a pack of three! So your dog doesn't have to miss out on wash day.
Or how about this super cute set of four dog bandanas*? There may be four in a pack, but they're reversible, so you actually get eight different styles!
Totally adorable and should fit any Labrador Retriever's neck size just fine.
Pink dog bandana
This cute set of two pink dog bandanas* is reversible, so you have four pretty patterns to choose from.
Pick a size XL and this should fit most adult Labradors of an average weight.
They are 100% cotton and fully machine washable, helping you to keep them nice for longer.
Holiday Bandanas For Dogs
Do you love to celebrate special occasions? Are public holidays a big deal in your home? Then you'll want to get your Labrador involved too!
Dogs in bandanas can be a really cheerful and fun way to brighten up your holiday spirit.
You can get enough to last you a year with this set of 6 holiday dog bandanas*.
Including a Christmas, Thanksgiving, Valentine's St Patrick's, 4th of July and even Halloween dog bandana!
Christmas dog bandanas
This cute Christmas dog bandana* is labeled as being the fit size for smaller Labradors.
It's made in the USA of 100% cotton. With the benefit of being fully machine washable and dryable, you can keep it nice for many holidays to come.
Dog birthday bandana
These dog birthday bandanas are available in pink or blue*. They adjust to fit your dog's neck size, and will go to a maximum of 23 inches. So a great fit for most Labradors.
They're also machine washable and dryable, so you can keep them safe for use year after year!
How to put a bandana on a dog
Have you chosen your dog's bandana? Great!
Then let's take a quick look at how to put a dog bandana on.
Fortunately, most dog bandanas these days come with fairly easy to attach designs. Velcro dog bandanas can be opened and closed around them just like a collar. And of course, this is exactly how the dog collar bandanas work.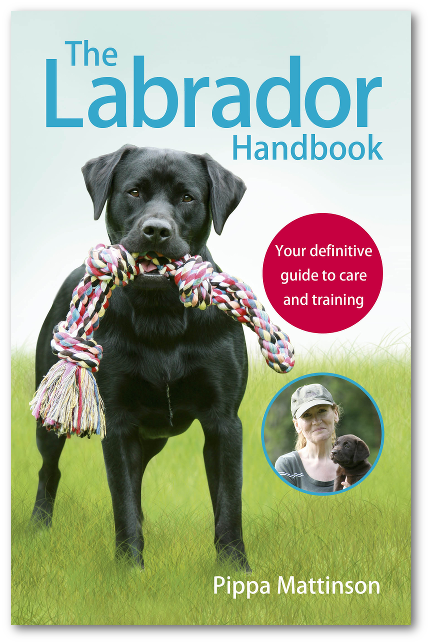 Then there are those with long strings at each side. Simply take both ends and tie a bow, not a tight knot.
With a square bandana you just need to fold it in half, and tie the adjacent corners.
Remember, you don't want to get it stuck and have to cut it off, and you want to make sure it's fairly easy to release.
When you have attached it make sure there is room to stick two fingers underneath.
Best Dog Bandanas For Labradors
The best dog bandanas for Labradors are first and foremost ones that fit comfortably. Don't be tempted to squeeze your pup into something that's too small, or he won't want to wear it for long.
Dog collar bandanas are easy to put on and off, but can be harder to find in the right size. A dog bandana that is loosely secured with a bow or knot can be simpler as they work for a wide range of neck sizes.
After you have chosen the type, then all that's left it to pick a material that's comfortable and a style that's right for you and your dog.
Affiliate link disclosure: Links in this article marked with an * are affiliate links, and we may receive a small commission if you purchase these products. However, we selected them for inclusion independently, and all of the views expressed in this article are our own.
The Labrador Site Founder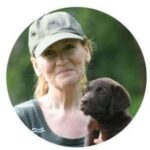 Pippa Mattinson is the best selling author of The Happy Puppy Handbook, the Labrador Handbook, Choosing The Perfect Puppy, and Total Recall.
She is also the founder of the Gundog Trust and the Dogsnet Online Training Program 
Pippa's online training courses were launched in 2019 and you can find the latest course dates on the Dogsnet website