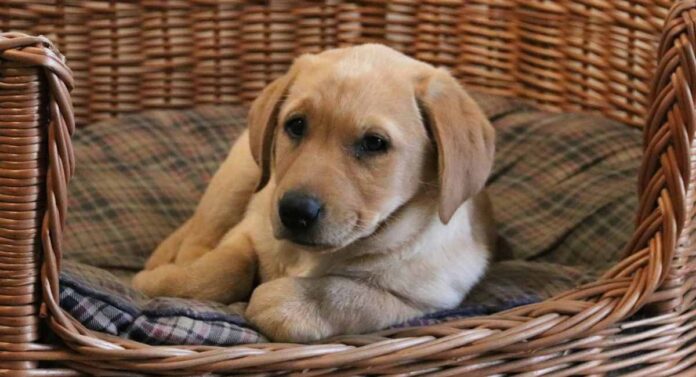 The yellow Lab is perhaps best known for its role as a guide dog for the blind. But the iconic Labrador Retriever is also one of the world's favorite pets. Perhaps more than any other color, the yellow Lab has become associated with companionship and families. And also with the show ring.
English Yellow Labs
Many of the world's most famous and successful "show" Labs have been yellow. These dogs are often referred to as English Labs. English Lab is simply the American name for the chunkier type of Lab favored in the show ring. Those Labs originally bred especially for hunting are called American Labradors.
They are still the same breed, but vary quite a bit in weight and body shape. Their temperaments are also a little different. American Labs tend to be a little calmer and less playful.
Where Do Yellow Labs Come From?
Your yellow Lab's ancestors were taken to Newfoundland in the 18th century. Travelling with the amazingly tough people who traveled from England and settled there. These early dogs were hunting and fishing companions that split into two different breeds—the large Newfoundland dog, and the St. John's dog, or ancestor of our Labs. Later, the St. John's dogs were bought back to England where they were bred to create the breed we have today.
You probably know that the early Labs were usually black. This is partly because the genetic information that creates yellow Labs has to be present in both of a Labrador puppy's parents for the puppy to grow yellow fur. But there were other, more sinister reasons.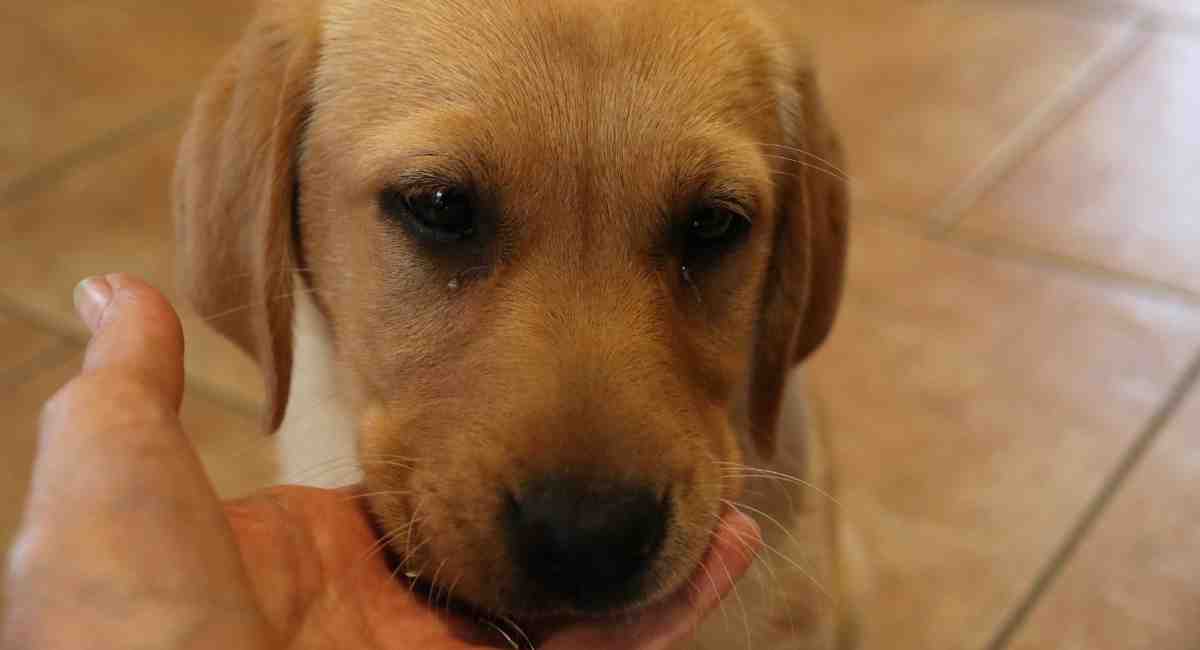 Early Yellow Labrador Breeders
To begin with, yellow Labs were not liked and many yellow puppies born were probably culled by their breeders. This meant that for a long time, the yellow color was rare. The earliest known photo of a Yellow Lab is Ben of Hyde, the first recognised Yellow Labrador Retriever.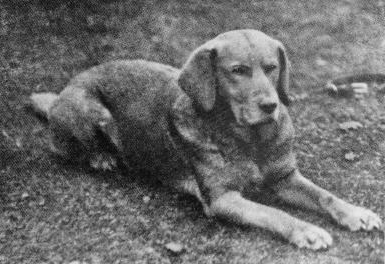 Labrador Retriever Colors – Many Shades of Yellow
You'll probably have noticed that yellow Labs come in a wide variety of shades. These range from a creamy white, through pale buttermilk yellow, to gold and even the most intense fox red. For many years, the paler dogs were the most sought after.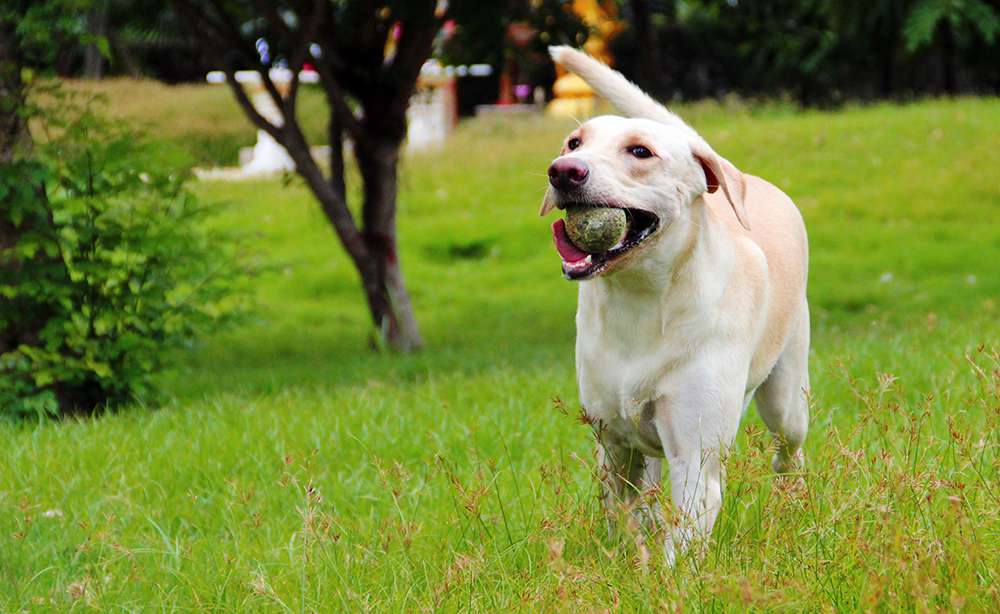 Yellow Lab Temperament
So we all agree that yellow Labs are cute. But what are they really like? You'll be happy to hear that it's mostly good news. Of course, just like with humans, Labs form their temperaments from a mix of genetic and environmental factors. It is wise then to pay keen attention to choosing a breeder.
After bringing your Lab home, you also have a role to play. Bond with your dog. If they have caring families and well-treated, yellow Labs are more likely to be kind and gentle in return. Yellow Labs are also one of the easiest breeds to train. No wonder they serve as search and rescue, guide dogs, hunting buddies, and many more.
Golden Labradors
Deeper yellow puppies are often referred to as "golden labradors."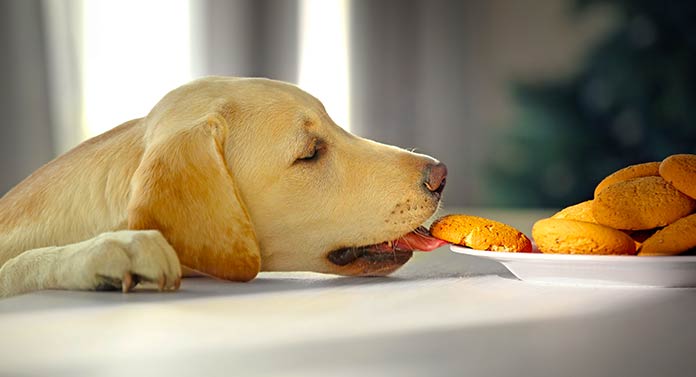 However, most Labrador breeders don't like the use of the word golden—the official term is plain old yellow. So, no matter what shade of yellow/gold/red your Labrador is, it is still "officially" a yellow Labrador. Despite all the variety, all these colors are registered with the AKC under the one heading—yellow Lab.
Do Yellow Labs Shed?
Labradors are well known for their rather excessive shedding tendencies. Yellow Labs shed just like their chocolate or black cousins, although it does tend to show up less on my carpets as the hairs are pale instead of dark. They do however require just as much grooming and coat attention to keep their shedding under control.
If you're tired of finding fur from your yellow Lab everywhere, you can try a de-shedding tool. The furminator is one of our favorites. This video below shows how it can be used.
Famous Yellow Labs
One of the happy memories of my childhood was of reading The Incredible Journey by Sheila Burnford. That book planted a desire in me for a yellow Lab like Luath.
There is no shortage of yellow Lab heroes in literature and on the screen. No one could forget Marley in the film Marley and Me. And in the UK, possibly the most famous dog of all time is Endal, the highly decorated yellow Lab service dog who died in 2009.
My own yellow Lab today is a fox-red girl. She's going grey now and is quite different in appearance from the Luath of my childhood dreams. But her wonderful yellow lab temperament still shines through. And like all yellow Lab owners, I wouldn't part with her for the world.
Yellow Lab Rescue
What better way to find the yellow Lab of your dreams than to rescue a beautiful yellow Lab from a shelter or Labrador Rescue Society. Rescuing an adult Lab gives a dog a second chance at love and family life. It also gives you a chance to have a dog of your own without going through the challenges of puppy raising.
We have an extensive list of Labrador Rescue societies for you to browse linked at the bottom of this article. If you've set your heart on a yellow Lab puppy, you'll find plenty of help with finding your new friend right here on this website
Searching for Yellow Lab Puppies
Finding a reputable Labrador breeder is an important first step when you're looking for a litter of yellow Lab puppies. Again, it's so important to find a good breeder because Labs of any color can be susceptible to a range of inherited diseases.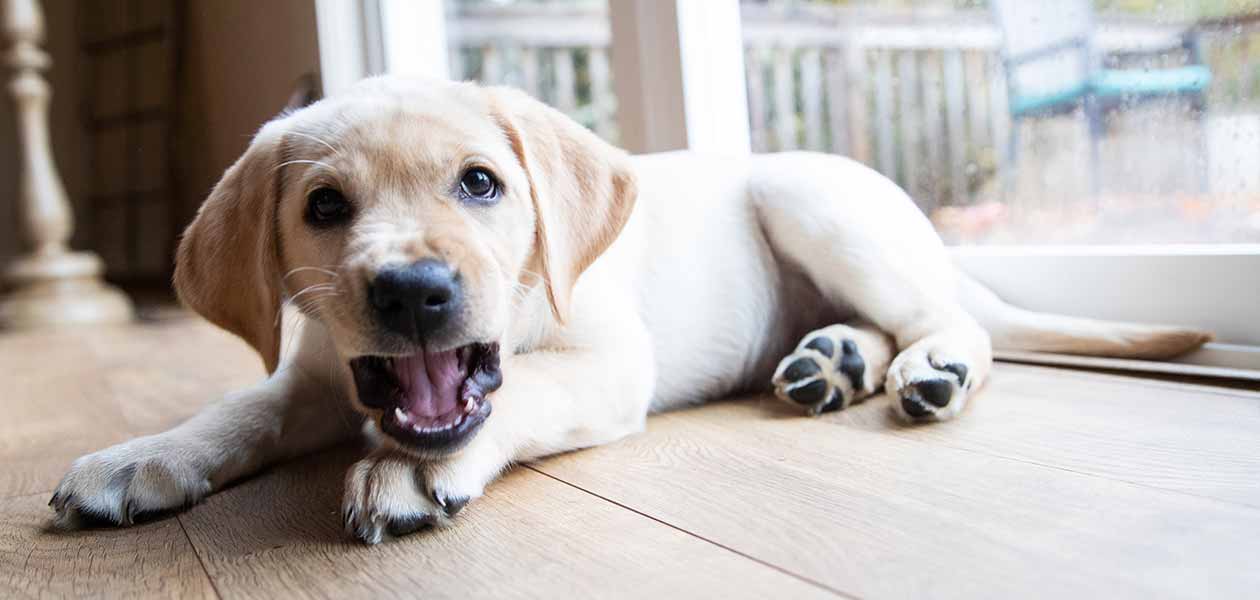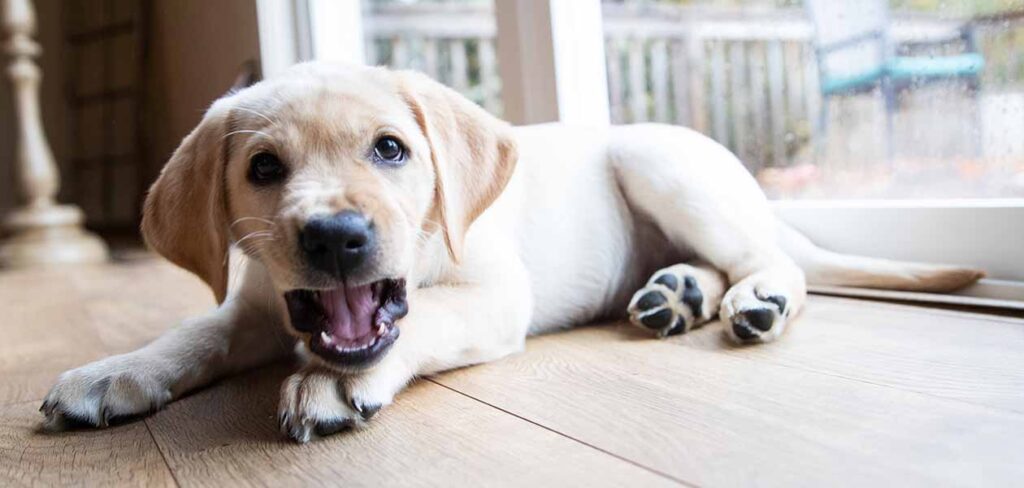 The good news is that many of these diseases can be avoided by picking puppies whose parents have been health tested clear of each disease. The bad news is that not all Labrador breeders of the purebred yellow Labrador Retriever use these tests.
The tests are quite expensive and some breeders are ignorant about their value, while others simply don't care. So, before you begin your search for the yellow Lab puppy of your dreams, do check out our important information on finding a good breeder.
Female Yellow Lab or Yellow Lab Dog?
If you need some help deciding whether to choose a female yellow Lab or a boy puppy, we can help. In terms of temperaments they will be very alike. With more differences between American and English Labs than there are between males and females.
Males will often be a little taller and heavier, but this won't always be true. Female yellow Labs might need spaying, or to be managed differently during their season.
Male Labs can be neutered, but this procedure needs to be weighed up as there are some major downsides. But fundamentally, the choice is just down to personal preference.
Yellow Labrador Health
It's never fun when our furry family member is ill. Still, it's impossible to prevent illness, both for humans and our pets. Our best bet then is to find a breed with as few major health issues as possible. The yellow Lab is an excellent choice in this case.
There are, however, at least three main health issues you should be aware of. Yellow Labs are especially prone to the following:
Ear troubles: Thanks to those cute floppy ears, ear infections abound with yellow Labs.
Joint issues: Despite being pretty strong dogs, yellow Labs are genetically predisposed to joint problems including hip dysplasia.
Obesity: Because of their (excessively) healthy appetite, yellow Labs (and Labs generally) can become overweight.
Does this mean you shouldn't get a yellow Lab? Absolutely not. Their issues are few compared to other dog breeds. Besides, knowing of the issues helps dog owners to stay alert to any changes in their Lab's health.
If you want to find out more, you can also take a look at our guide to Labrador lifespan.
Pictures of Yellow Labs
We never get tired of looking at pictures of yellow labs. They come in so many beautiful shades—there is a color to suit everyone One of our most popular articles is a celebration of these beautiful dogs, full of yellow Lab photos in all the different varieties available.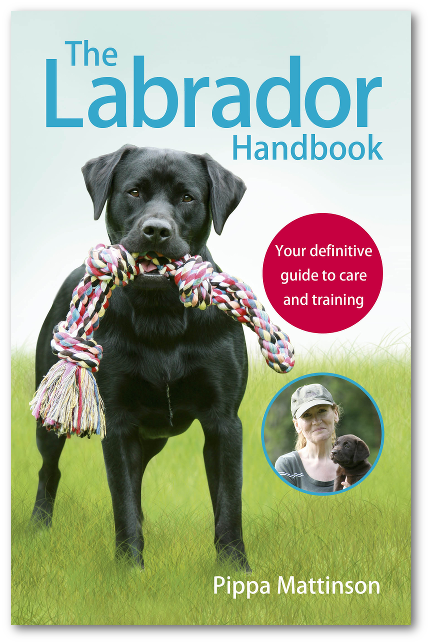 Yellow Labrador Names
If you are still undecided as to what to name your new yellow Lab puppy, we've got you covered!
Our Labrador names page is packed with suggestions for wonderful puppy names for yellow, red, and golden dogs. You should be able to find what you need.
Yellow Lab—a Perfect Companion
In many ways, the yellow Lab is simply the perfect companion for any active family with the time and space to enjoy this wonderful breed. If you are not sure whether you're ready to bring a yellow Lab into your life, do check out our helpful guides:
Related Articles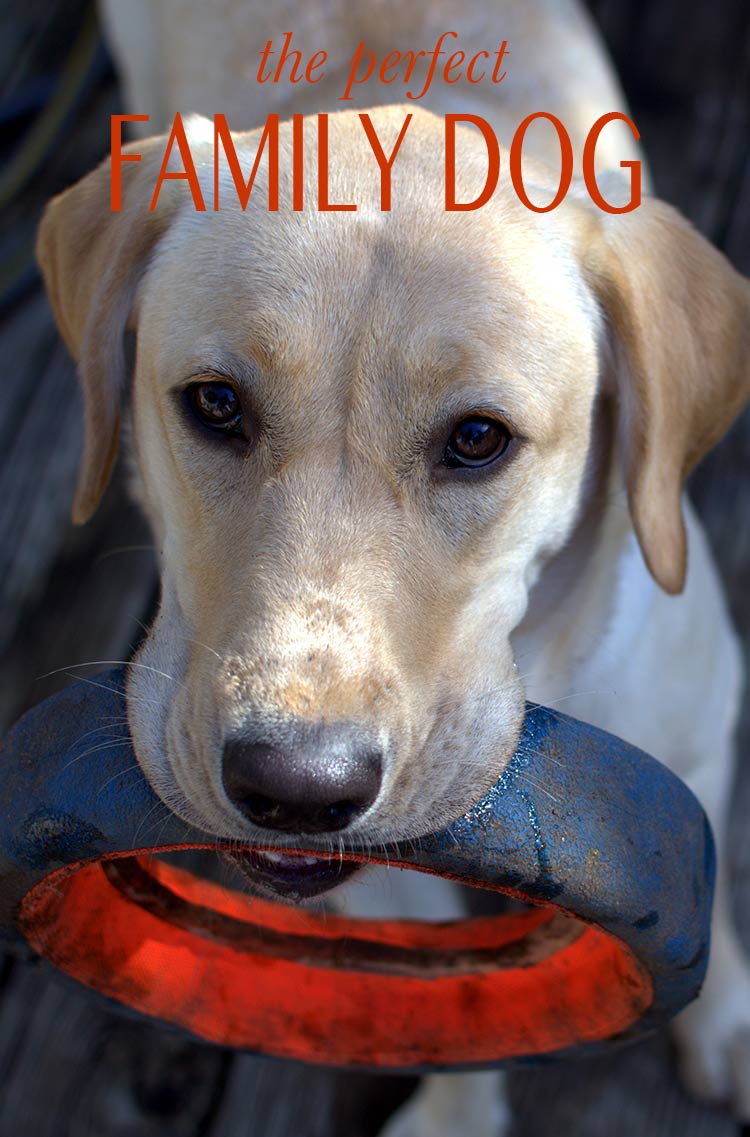 References:
Canine Genetics and Epidemiology. McGreevy, P. D. et al., Labrador retrievers under primary veterinary care in the UK: demography, mortality, and disorders (2018).
Applied Animal Behavior Science. Lofgren S.E. et al., Management and personality in Labrador Retriever dogs (2014).
Applied Animal Behavioral Science. Mehrkam, L. R., Wynne, C. D. L., Behavioral differences among breeds of domestic dogs (Canis lupus familiaris): Current status of the science (2014).
Bellwether Magazine. West, N.,Ensuring Healthy Guide Dogs for The Seeing Eye (2005).
Anthrozoös. Wells, D. L., The facilitation of social interactions by domestic dogs (2004).
The Labrador Site Founder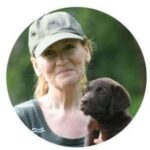 Pippa Mattinson is the best selling author of The Happy Puppy Handbook, the Labrador Handbook, Choosing The Perfect Puppy, and Total Recall.
She is also the founder of the Gundog Trust and the Dogsnet Online Training Program 
Pippa's online training courses were launched in 2019 and you can find the latest course dates on the Dogsnet website