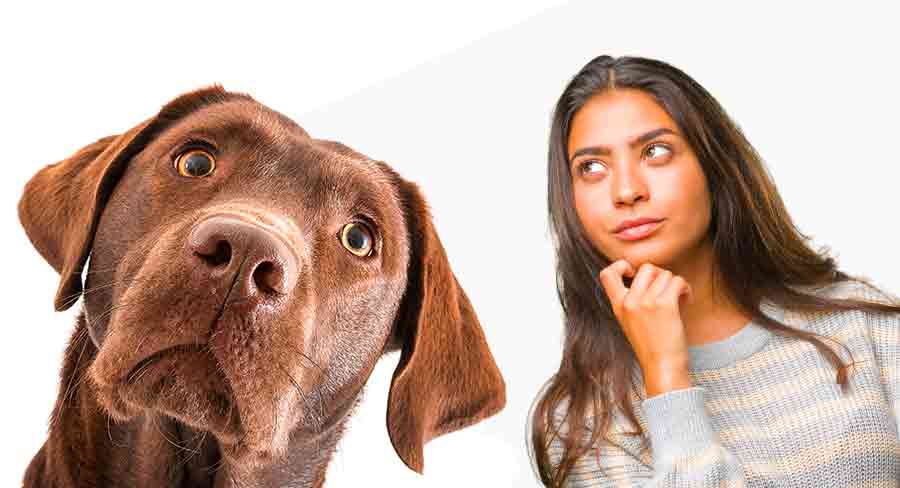 I believe that neutering your Labrador is best left until after they are at least a year old, as doing so earlier comes with some health risks and no benefits to your pet besides preventing unwanted puppies. Which you can do yourself by monitoring them and keeping them contained outdoors. For female dogs many veterinarians also ask owners to delay until they have had at least one season. But it's important to remember that neutering at all is a choice, and although their are benefits to having your dog fixed there are also some significant potential problems attached to these common medical procedures.
Contents
Neutering is a way to interrupt your dog's production of sex hormones. This traditionally involved an operation to remove the testicles in a male dog or the uterus and ovaries in a female dog. Spaying in the traditional manner is a major surgical procedure. Nowadays there are more options available to us than in years gone by. Female dogs can be spayed using a laproscopic procedure which enables the uterus to be left intact and which is a less invasive method than the traditional. For male dogs we also now have the option of 'chemical' castration.
Today I'll help you impartially to decide if and when to neuter your Labrador. This is where you can find the answers to your questions about neutering such as 'when can I neuter my dog' and 'how long before my dog is infertile'
I will look at what is the best age to neuter your puppy, how neutering affects puppies and older dogs, and even whether you should neuter your Labrador at all. Attitudes towards neutering are changing in the light of recent research and opinions vary widely from one country to another.
Neutering in different countries
In some countries most dogs are neutered at a very early age and you are considered totally irresponsible if you fail to neuter your dog. Neutering is routinely practised in some parts of the world, Australia for example, and the USA where a widespread spay and neuter campaign has been in operation for some decades
In some regions, neutering your pets is obligatory. In Los Angeles County for example, most dogs and cats are required to be sterilised before they are four months old!
At the other end of the scale in some countries, neutering is considered offensive. In Norway for example, it is considered unacceptable to neuter a dog without valid medical reasons, and birth control is not one of them.
Over in the UK neutering is not universally practised. And though many Labradors are neutered, many are also left entire. In our modern digital world where it is easy to talk to people from all over the world, these differences can cause confusion and even argument.
Neutering vs leaving entire
There are now groups on Facebook set up to oppose the routine neutering of dogs, and strong feelings about neutering from both sides of the argument.
In fact there is no need for argument. This should really be a fact based issue. And facts are what you will find on this page and in the resources I link to.
Why Neuter Your Dog?
There are lots of reasons why people neuter their dogs, and those reasons are based on beliefs that people hold about the outcome of neutering and how it will affect their dog. In general, apart from birth control, people tend to neuter male dogs for behavioral reasons, and to neuter female dogs for reasons of convenience
Birth control
Some people think that it is their duty to neuter their dog in order to prevent more puppies being brought into the world.
In practical terms, there are other simple ways to ensure that dogs do not reproduce during their lifetimes for those that choose not to neuter. But there is no doubt that neutering is a complete and permanent way to avoid your dog producing any offspring.
Does Neutering Change Behavior?
Many people for example think that neutering will calm their male Labrador down. Some think it will stop him humping things. This is not necessarily the case. Others think that male dogs will become aggressive if not neutered. Many top pet websites still promote this idea.
But along with some other assumptions about neutering, it is now known to be incorrect. In fact recent studies found more behavioral problems in neutered dogs than in entire ones.
The truth is, that behavioural effects vary and are not what we once believed. But in short, the evidence now point to behavioral problems being more common in neutered dogs, not the other way around.
The convenience factor
Female dogs can be messy when they are 'on heat, and managing a female dog during her season is not as easy as managing her when she is not.
She can't be exercised in public for example, entered in show or competitions, or worked as a hunting companion if there are likely to be male dogs around. For these reasons, many people will choose to neuter a female dog so that she never comes into season again
Neutering for health
Neutering female dogs confers a couple of important health benefits. Including protection from mammary cancer if carried out early, and protection from pyometra. Unfortunately, we now know that neutering also comes packaged with some serious health risks.
In male dogs, these health risks to neutering almost certainly outweigh any health benefits. In females, balancing these up is not easy.
Getting at the facts – an objective view
The truth is, that there are both benefits and disadvantages to neutering, and we look at each of these in more detail in our articles on male and female dogs.
Recent research has highlighted some serious long term health risks to neutering including increased risks of cancer, dementia, and some common joint problems. And you need to know about these.
Some of the reasons people neuter their dogs, are based on beliefs that are not supported by evidence. And some of the reasons that people neuter their dogs, could be better achieved by other means.
Most information about neutering seems to be presented from one angle or the other. What we have tried to do here, is to present the information about neutering in a factual and objective way, so that you can decide for yourself what is best for your family and your dog.
Different methods of neutering
In the past, neutering was always a surgical procedure. Nowadays there are a few more options available to us than there used to be
Castrating male dogs
Traditionally, male dogs were neutered by a small and simple surgical procedure during which the testicles are removed through a small incision in the scrotum. This is still a common procedure.
Recovery time is quite rapid and the dog becomes infertile within a couple of months as no more sperm are produced. Removing the testes removes the dog's main source of testosterone or sex hormone, which is responsible for a number of behavioural and physical characteristics.
It has recently become clear that testosterone is involved in more aspects of your dog's health and development than was previously thought, including growth and protection from injury and disease.
Surgical castration is 100% effective as a form of birth control, it is also permanent and cannot be reversed. Apart from infertility, the effects of surgical castration can be variable depending on the dog, that too is covered in the link above
Chemical castration
Chemical castration is an option now available to pet owners in some regions. A chemical such as Zeuterin, is injected into the dog's testicles. Just like surgical castration, chemical castration causes infertility, though it is not quite 100% effective.
Chemical castration does not have exactly the same effects as surgical castration, there is some testosterone remaining for example, but it gives you some idea of how permanent castration might affect your dog.
Some people might find it helpful to have a trial run of castrating their dog using the chemical option before going for a permanent solution
Like surgical castration the affects can be variable. There are also some possible side effects to chemical castration which you will need to discuss with your vet. These may vary from dog to dog and are most likely to occur during the first few days after the injection.
Spaying a female dog
Traditional methods of spaying female dogs involve major abdominal surgery. A long incision is made in your dog's belly and her reproductive organs are removed through it.
Recovery time is at least two week. There is however, now an alternative
Laparoscopic spay
With a laparoscopic spay, two tiny incisions are made and only the ovaries are removed. Without her ovaries, your female dog won't produce estrogen. She will be infertile and won't come into season again.
The laparoscopic spay is a much simpler procedure.
The effects of neutering in dogs
Apart from rendering your dog infertile, neutering or de-sexing, has other effects. Differences in physical appearance between neutered and un-neutered dogs will depend on the age at which the dog was neutered
Neutered dogs look different
A neutered male will have no testicles, which can be very apparent in shortcoated dogs. It won't bother your dog, but apparently it bothers some owners. In fact nowadays, it is possible to get 'fake' testicle implants so that your dog still looks like an entire male. These are known as neuticles!
A male dog neutered before he reaches sexual maturity will look less masculine than an entire adult dog. He may be mistaken for a female dog with a more 'feminine' head.
Dogs of both sexes will usually grow a little taller than they would have done if they had not been neutered. And female dogs neutered later in life may develop a rather coarse, scruffy coat. However, most of the changes that result from neutering are less obvious. They involve the behavior and long term health of your dog.
Behavioral changes after neutering
Changes in behavior after neutering are not always predictable. What people think will happen to their dog, is not always what happens at all. Especially where dogs are neutered later in life.
The behavioral changes of neutering neutering a male dog are limited. Bouncy, boisterous or aggressive behavior aren't improved by neutering. Although roaming behavior can be.
The Risks
Some people are surprised to discover that there are risks to neutering a dog. Risks that go beyond the basic risk of surgery and anesthesia.
In several breeds of dog these risks have been shown to include an increased rate of certain cancers. And an increased susceptibility to some serious joint problems.
It is now clear that the traditional – 'neutering is always best' approach is no longer appropriate. Life is more complicated than that.
This leaves owners in something of a dilemma. Especially if their veterinary professional is not up to date with the latest research or has formed different conclusions as to its implications. Therefore you will need to weigh up the pros and cons carefully and consider the evidence available.
Deciding whether or not to neuter your dog
For many people, there is no doubt that a neutered pet is simply more convenient. If you need to go out to work and your dog needs a place in doggy day care, he may need to be neutered. Many day care centres simply will not accept an entire dog.
Caring for some females in season can be a somewhat messy business. And not being able to take your dog out for several weeks can be annoying.
If you live in a region where routine neutering has become the 'norm' you may find it hard to get support for taking any other course of action. As the person responsible for your dog's health, the implications of the latest research are something you will also need to think about.
Neutering Your Dog Is A Choice
There is no doubt now, that there are some serious health risks to being neutered. And these exist for both male and female dogs. There are also some health benefits to neutering a female dog. These are clearly explained in the articles linked to in this article.
The important thing is to make an active choice based on information. My personal view is that neutering a dog for convenience is the right decision for some families. But I do think it is important that you are aware that this is what you are doing.
I increasingly meet dog owners that have had their pets neutered purely for health reasons. Or to prevent their male dog becoming aggressive. Only to find out that this was not only unnecessary, but may actually have disadvantaged their dog.
This is very upsetting to discover after irreversible surgery has taken place
When to Neuter a Labrador
If you decide to have your pet neutered, you will also need to decide what is the right age to have the procedure carried out.
In the USA there is a tendency to carry out pediatric neutering (neutering before sexual maturity). This is the American Veterinary Associations Position Statement on this procedure
The AVMA supports the concept of pediatric spay/neuter in dogs and cats in an effort to reduce the number of unwanted animals of these species. Just as for other veterinary medical and surgical procedures, veterinarians should use their best medical judgment in deciding at what age spay/neuter should be performed on individual animals.
In the UK, vets normally recommend that female dogs are allowed to have one season before being spayed to allow her to mature physically.
And many experts now recommend that it is better for your pet's health to wait until he or she is over a year old.
The advantages of pediatric neutering are from a birth control standpoint. There are no advantages to the individual dog to be neutered at less than six months old. And there is some evidence that the health risks of neutering will be exacerbated by neutering your Labrador at a very early age.
Remember, unless you are required by law to neuter your pet by the time he is a few months old, it is your decision to make. Don't forget that your pet may be capable of breeding soon after six months of age.
If you decide to delay neutering, or even put it off altogether, you will need to take responsibility. Ensuring that no unwanted puppies are brought into the world.
Do talk to your veterinarian about any concerns you may have.
A good vet will not simply state that all dogs should be neutered but should be aware of the latest research. They will also prepared to discuss this with you and help you come to best decision for your family.
You can receive Pippa's dog training tips and advice by email. Just drop your address into the box below