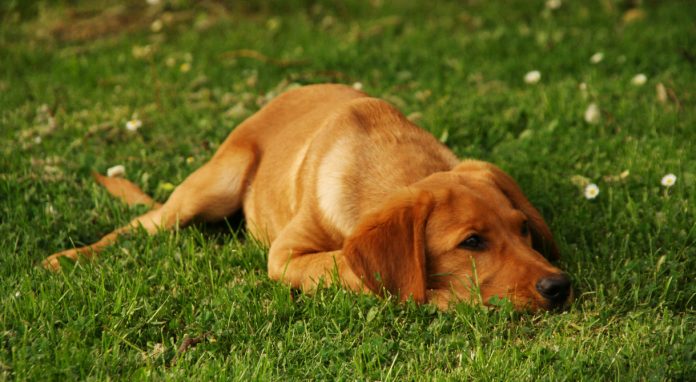 Should you spay your Labrador? Nowadays, the answer is rarely a straightforward yes or no.
This article takes a look at the pros and cons of spaying female dogs, to help you to make the right decision for your female dog.
For many years now,  veterinary surgeons throughout the UK and elsewhere have been recommending the routine spaying, of all female dogs which are not going to be bred from.
In the USA  where neutering often takes place at a very early age, this seems to be widely accepted as the 'right thing' to do, and a useful form of population control.
In the UK the situation most female dogs seem to be left intact until after their first season, and neutering of dogs is not quite as widespread
Vets tell us that spaying your female dog will protect her against life threatening disease such as mammary cancer and pyometra.
Some breeders counter that the benefits of spaying have been overstated and that this is a major procedure which is risky in itself and has serious unwanted side effects.
So who is right?
How common is mammary cancer in dogs
So just how common is mammary cancer in dogs?
Let's have a look at some of the facts.
On the face of it, the incidence of mammary tumours in unspayed female dogs appears to be worryingly high.
Most sources state that 25% or 26% of all unspayed female dogs will develop mammary tumours at some point.
And about half of these tumours will be malignant.
Sounds worrying doesn't it?
What does spaying achieve?
Most sources state that the risk of mammary tumours in dogs spayed before their first season is negligible, and before her second season is around 8%, rising to 25% afterwards.
In other words, if you wait until after the second  season, it is too late  to reduce the risk of mammary tumours.
These two sets of figures have been widely quoted for several years
When looking at statistics they are of course often not as straightforward as they seem.
A recent review
Since this article was first written, a systematic review has been carried out into the effect of spaying on the incidence of mammary cancer in dogs.
This is useful because a systematic review, is where many studies are gathered together, examined for soundness and the data within them reviewed.
We are getting better at constructing well designed studies, so reviews are helpful as they are able to highlight badly designed or biased studies.
Results of the review
This recent review was published in 2012 and looked thirteen separate reports on the association between neutering and mammary tumours.
Nine of these reports were considered to have a high risk of bias.
The remaining four studies had a moderate risk of bias.
One of the studies found an association between neutering and reduced risk of tumours.
Two of the studies found no association. A further study presented no numbers.
Due to the high risk of bias and the weak evidence, the systematic review concluded that the evidence for the efficacy of spaying as a protection against mammary tumours is weak
What does this mean?
Sadly, it means that we really don't have enough evidence to draw any conclusions on whether or not neutering helps reduce the risk of mammary tumours, and that more and better research is needed into this subject.
It is probably fair to say however, that most vets still support neutering and see it as a helpful way to reduce the risk of mammary tumours.
Other factors involved in mammary tumours
Differences in susceptibility to cancer may vary from breed to breed, between large dogs and small, between purebred and crossbred dogs and depending on environmental influences.
One study showed that unspayed female dogs who were thin as puppies had half the risk of developing mammary tumours as those that were not thin as puppies.
Some studies are carried out on a very small number of subjects, and some come to different conclusions than others.
Just as in humans, there appears to be a genetic element in the risk factors for canine mammary tumours.
If siblings of your dog or her mother, have developed mammary tumours, then your female dog is at greater risk.
This genetic component is presumably why pedigree dogs are also at increased risk.
What about pyometra?
There is another reason for spaying an adult female dog, especially one that is still entire as she approaches middle age, and that is pyometra
Pyometra is a very nasty infection of the uterus or womb.   It tends to occur in older female dogs a few weeks after the end of their 'season'.
When a female dog contracts pyometra, pus builds up inside the uterus which is stretchy, and becomes more and more swollen.
The female dog may even start to look pregnant.    It's a bit like appendicitis but in a much larger organ.
If the cervix, or entrance to the uterus, remains closed,  the disease may go undetected until the infection is so advanced that the dog cannot be saved.
If you are lucky,  your dog will have a discharge and the infection will be detected before it kills her.
Pyometra is undoubtedly painful,  but dogs, like many other animals, tend to hide pain (a survival mechanism) until it becomes unbearable.
So all you may notice in your female dog, is that she seems a bit 'off-colour'
It's a killer
Pyometra is an often silent and deadly killer, but most importantly its prevalence is widely understated.
People worry a great deal about mammary cancer,  but unless she is a cancer prone breed, your female dog is probably far more at risk from pyometra.
One American study  showed that the risk of pyometra in a female dog over nine years old is a shocking 66%.
A study in Sweden where only 7% of dogs are routinely neutered, showed that around 25% of female dogs would have experienced this disease before the age of ten.
That figure ranged from 10% to 54% depending on the breed.
With every season she goes through and for every year that goes by,  the risk to your female dog increases.
The standard treatment for pyometra is an emergency spay.  This is a far more risky, and much more expensive, operation than a standard  routine spay for your dog
The benefits of spaying
The evidence to suggest that spaying your female dog early in life (before her second season) will protect her from mammary tumours is weak.
More research is needed to confirm this.
Spaying later in life may be less likely to confer protection, than spaying at a very early age.
Spaying at any age offers your dog almost complete protection against pyometra afterwards.
Detecting this horrid disease is often very difficult and the evidence suggests that as your female dog becomes elderly she is more likely to get it than not.
Spaying of course has the added advantage for the owner who does not wish to breed, of removing the heat cycle so that the female dog can be worked/taken out in public, all year round.
But what is clear from recent studies, is that there are risks as well as benefits, to spaying your female dog.
The disadvantages of spaying
Before you whisk your female labrador down to the vet, we need to look now at the other side of the coin.
Some research has shown that spaying may in some respects, be disadvantageous to your dogs health.
Studies have shown increased risk in joint problems, urinary incontinence and in several other types of cancer in female dogs that have been spayed, compared with female dogs that have been left intact.
This is obviously something we need to consider before booking our female dogs in for a spay.
Urinary incontinence
A recent systematic review has looked at the increased risk of incontinence in the female dog after spaying.  Seven studies were identified of which four were at high risk of bias.
The review concluded that there was some weak evidence to suggest that spaying may be associated with increased risk of urinary incontinence.
Especially if carried out before three months old.
Urinary incontinence in spayed female dogs may be treatable with hormone replacement.
Much more worrying is the recent research into the association between neutering and the risk of certain cancers.
Cancer
Some studies have shown that spayed female dogs, whilst less at risk from mammary cancer, are more at risk from some other cancers.
A study on golden retrievers in 2013 showed an increase in risk of two different types of tumor in female dogs that were spayed later in life, compared with those that were left intact.
It also showed a significant increase in CCL (cruciate ligament) tears in female dogs spayed early in life.
A study on Hungarian Viszlas (over two thousand of them) showed a significant increased risk of several types on cancer in female dogs that had been spayed, compared with those that had not.
These risks from other types of cancer, may balance out the advantages of a reduction in mammary cancer through spaying. If indeed there is one.
Joint problems
Sex hormones are involved in growth, and in slowing the growth of an animal as it reaches puberty.  Dogs that are neutered before sexual maturity grow longer leg bones.
This alters the angle of the joint and may be the reason that studies have shown an increase in serious joint problems in female dogs that have been spayed.
This is important, not only for working dogs, but for pet dogs too.  CCL tears involve expensive surgery and  long periods of inactivity and crate rest.
Coat condition and temperament
Last but not least, your spayed female dog is also likely to experience permanent changes in coat condition which may be unacceptable to some owners
Particularly those who are 'showing' their dogs.
There is also a perception that the female dog who is spayed very young may develop mentally in a different way from the entire female dog
Perhaps altering her drive and potential in competitive fieldwork, though I could not find any concrete evidence for this.
Nor is such evidence is likely to be forthcoming as gundogs do not complete their training before their second heat.
 Deciding whether to spay
Because the competitive dog does not reach or show her full potential until after the optimum time for spaying.
Selecting which female dogs to spay and which female dogs to breed from is problematical for owners of working or competition Labradors.
Removing ovaries and uterus as a means of enhancing and prolonging a working dog's life is unlikely, therefore, to become popular amongst serious field triallers and dog breeders.
Especially with the increased risk in joint problems being a factor.
For pet dog owners,  the situation is also still far from clear.
The possibility of reduced risk of mammary cancers in intact female dogs may be outweighed by the risks of other cancers in spayed female dogs.
The situation with regard to pyometra is an important consideration.  If you leave your female dog unspayed throughout her life,  she may well develop pyometra.
For that reason alone, some owners will chose to spay their female dog at some point.
A long and healthy life?
The evidence for the benefits of spaying for the pet dog is incomplete.
Whether you view such intervention as a 'mutilation' or as a 'life-saver' is very personal matter and a choice that each dog owner has to make for themselves.
This article is intended to be a summary of the available information and is not a substitute for veterinary advice.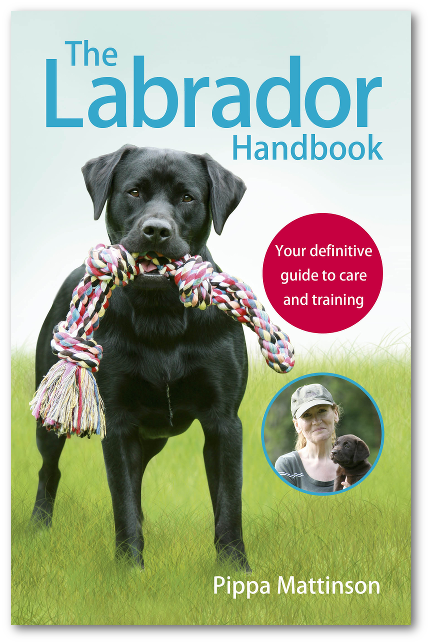 Remember that veterinary/medical advances are being made all the time.
We have made several changes to this article since it was originally published.
Do please let us know if you think this article needs updating again with new research.
If you have any concerns about your dog's health, you should contact your veterinary surgeon.
How about your dog?
Did you have your female dog spayed?   Where there any unwanted side effects,  and were you happy with your decision?
We would be interested to hear of your experiences.
Readers Also Liked
Further reading
The following links have more information on the issues discussed in this article:
More information on Labradors
You can find out more about how to keep your Labrador as fit and healthy as possible in the Health section of our website.
If you'd like all of our best Labrador information together in one place, then get your copy of The Labrador Handbook today.
The Labrador Handbook looks at all aspects owning a Labrador, through daily care, to health and training at each stage of their life.You can buy The Labrador Handbook from Amazon by following this link. If you do, The Labrador Site will receive a small commission which is greatly appreciated and won't affect the cost to you!
The Labrador Site Founder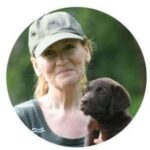 Pippa Mattinson is the best selling author of The Happy Puppy Handbook, the Labrador Handbook, Choosing The Perfect Puppy, and Total Recall.
She is also the founder of the Gundog Trust and the Dogsnet Online Training Program 
Pippa's online training courses were launched in 2019 and you can find the latest course dates on the Dogsnet website