Labrador Retriever breeders are not hard to find. After all, Labs are one of the most popular dog breeds in the world. But finding a good, reputable Labrador Retriever breeder is really important. Good breeders will health test their breeding stock, care for their own animals, be picky about who their puppies go to, and answer all of your questions with great knowledge, among other qualities.
It's important to avoid puppy farms and pet stores. Even though their prices may be cheaper than good Labrador Retriever breeders.
Contents
What makes a good Labrador breeder?
Most people are aware that they should not buy Labrador puppies from pet stores or puppy farms. But that still leaves a lot of breeders to choose from.
Who can you trust?
Puppy farmers are harder to spot than you might think. They succeed by looking and acting like the friendly, welcoming people you would want to meet. What gives them away are the reasons that they breed from their dogs, and the way in which they treat their animals.
Don't be nervous about asking lots of questions. It can feel awkward, but a good breeder will welcome them. If they seem frustrated or uncomfortable then it's a warning sign that they may have something to hide.
A good Labrador breeder checklist
A good breeder has several defining features. All good Labrador Retriever breeders will:
Take great care of their animals
Health test their breeding stock
Be picky about who they home their puppies to
Be incredibly knowledgeable about Labradors
Answer all your questions completely and candidly
Introduce you to all the puppies in their litter, and their mom, in the place where they're being raised
Provide a lifetime of support and follow up care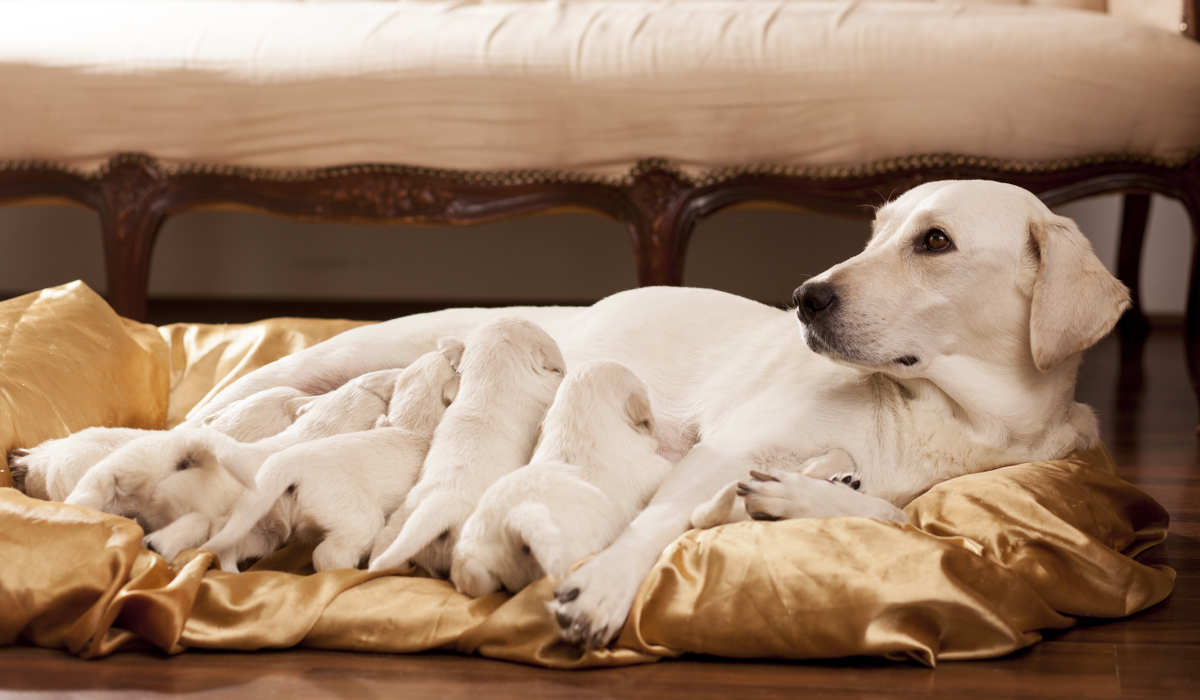 Good Labrador breeders take great care of their animals
You won't know for sure what conditions a breeder's Labradors are kept in until you visit them.
But there are some revealing questions you can ask during your first telephone call or email exchange.
1. Find out how many dogs the breeder has
Good Labrador Retriever breeders will not have so many dogs that they cannot give them individual attention. They will have a warm relationship with each of their animals. This can be by showing them, working them, or embracing them into family life as valued companions.
2. Ask how often they breed from each dog
And the maximum number of litters each female dog has had. No good breeder will have more than one litter from a Labrador female in any twelve month period, or more than three litters from a female in her lifetime. And before any pregnancy they will ask their vet to give her a thorough examination and confirm she is in perfect condition for carrying a litter.
3. Where do their dogs live?
Puppies raised inside their breeder's home will settle more confidently into your home. They'll already be familiar with the rhythm of people coming and going, and used to the sounds of televisions, washing machines, vacuum cleaners and other appliances.
Any dogs used for breeding that are housed in kennels should also spend time daily inside the home. And any puppies raised in whelping kennels should be brought into the house, and visited outside, several times a day.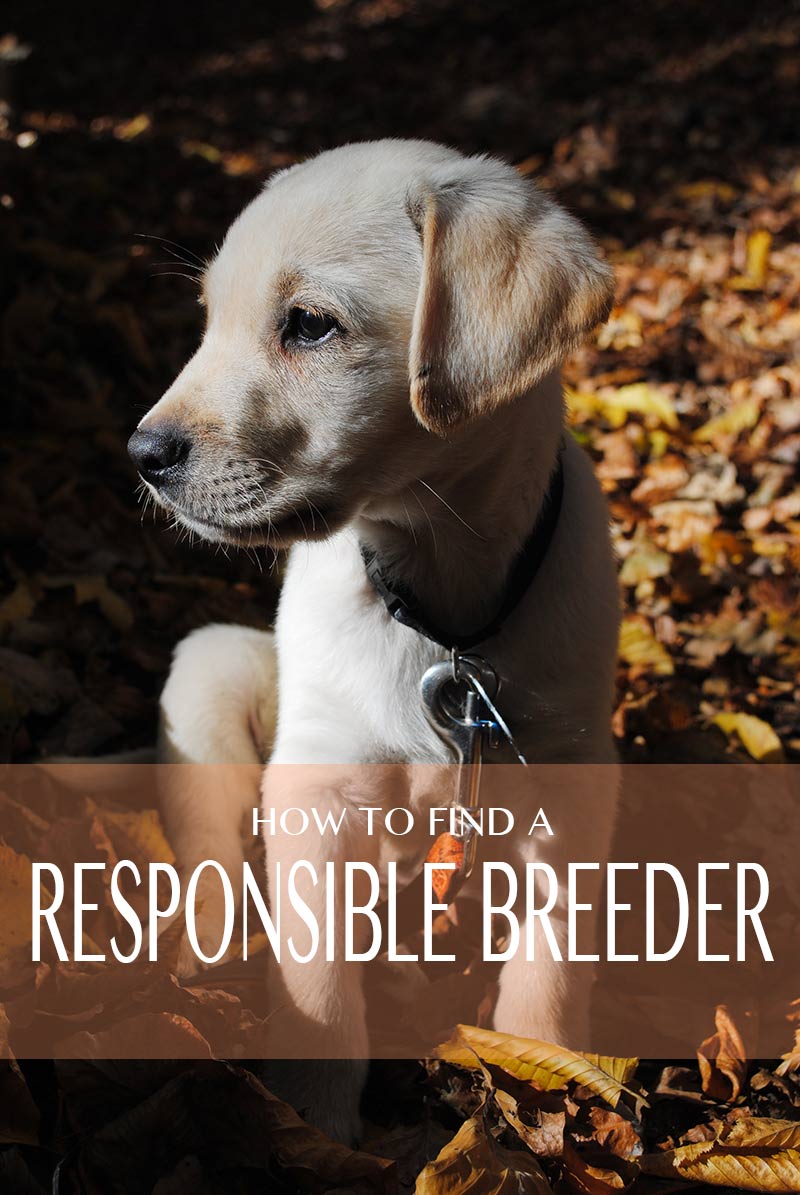 Hallmarks of good Labrador Retriever breeders – health testing
A good breeder health tests their breeding animals. The minimum health tests for Labradors required by the USA Labrador Retriever Club and the Orthopedic Foundation for Animals Canine Health Information Center (OFA-CHIC) are
elbow scoring
an eye exam
a DNA test for Exercise Induced Collapse
and a DNA for the dilute coat gene.
Optional but recommended health tests include
a heart exam
and DNA tests for Centronuclear Myopathy and prcd-PRA.
Get Proof of Testing
You can check over the phone that these have been carried out. But you must also ask to see certificates when you visit. If possible try and get copies of the health tests sent to you by email before you arrive. This avoids an awkward situation if they are not forthcoming at your visit. For more information about health testing check out our page on inherited diseases in Labradors.
Hallmarks of good Labrador Retriever breeders – smart breeding choices
Besides choosing healthy Labradors, good breeders will also take account of other factors which make a mating wise, or unwise.
For example, good breeders will make sure their sire and dam are as unrelated as possible. This maintains genetic variation, which keeps dogs healthy.
Good breeders can tell you the inbreeding co-efficient of their litter – an inbreeding co-efficient of less than 5% is best. Great breeders also consider the temperaments of sire and dam, and how this makes their puppies suitable for the lives they're likely to lead (as pets, or working dogs, etc). They will also take care not to breed from nervous or anxious females who are likely to finding mating, pregnancy and whelping stressful.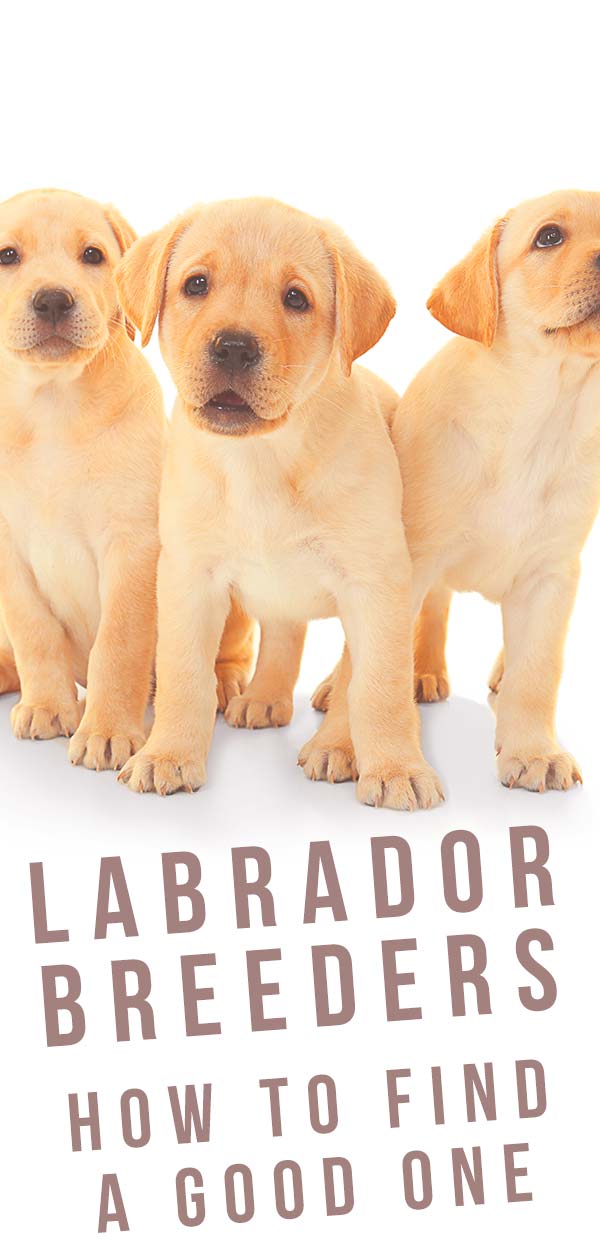 Choosing a Lab breeder: Does pedigree equal quality?
People often write to me and ask how they can be sure that theirs is an 'original Labrador' or a purebred dog with a quality pedigree. The answer is to research carefully before you buy your puppy and make sure that you check all the puppy's paperwork and certificates.
Most Labrador Retriever breeders specialize as either English Labrador breeders
or American Labrador breeders. Decide which type of Labrador you want before you start searching for breeders near you. We have a detailed comparison here to help you make that decision.
After care and information
Good Labrador Retriever breeders offer a lifetime of support to their puppy buyers. They will answer your questions confidently and provide you with written information sheets on caring for your puppy. Good breeders will make sure you have a convenient way to keep in touch with them. They'll encourage you to feel comfortable asking any questions you have, for as long as you need.
Most reputable breeders will also take a puppy back at any time in the future if you find yourself unable to care for it. Many actually require this in their puppy contracts. And best of all, lots of great Lab breeders offer holiday boarding!
So how can I buy a Labrador puppy from one of these good breeders?
There are a number of ways to find a good Labrador breeder. These include puppy advertisements and breeder advertisements in newspapers and online. Labrador breed clubs will be able to put you in touch with local Labrador breeders and this is a good way to start your search. The Labrador Retriever Club keeps a directory of local and regional clubs, and a directory of breeders. Most of these clubs now have websites of their own, as do many breeders.
Find the Breeder First
It is better to find a breeder in advance than search for a pup and check out the breeder at the same time. Many good Labrador Retriever breeders have all their puppies spoken for before they are born. So you will need to get your booking in early. Most people have to wait for the right puppy, and good breeders will want to see that you are prioritising getting the right dog over the timing.
What about buying a puppy from an advertisement?
It's tempting when the time is finally right to get a puppy to just type 'Labrador Retriever puppies near me' into a search engine. This will certainly deliver a lot of puppy ads.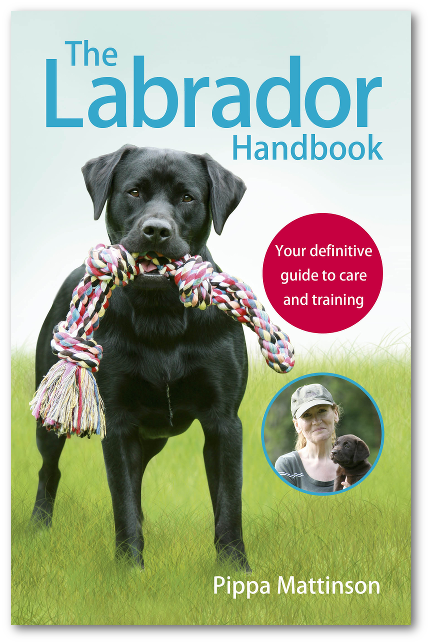 Some people regard puppy advertisements with great suspicion, but even reputable breeders occasionally need to advertise puppies. Especially if a litter is very large, or if one of their purchasers has to pull out at the last minute. However, you should treat any advertisement with some suspicion until you have satisfied yourself as to the breeders credentials.
Some breeders have their own website. This says more about their ability to set up a website than it does about their breeding practices, but it may give you an idea of what kind of a breeder they are.
Choosing your puppy
Once you have found a good Labrador breeder you may be able to choose a puppy. Don't be put off if there is no choice. It is very hard to tell how pups are going to turn out at eight weeks old, and the fact that all the other pups are spoken for is a good indicator that your chosen breeder is in demand. The breeder may also feel that they know their own puppies best, and may want to match them to the right homes themselves.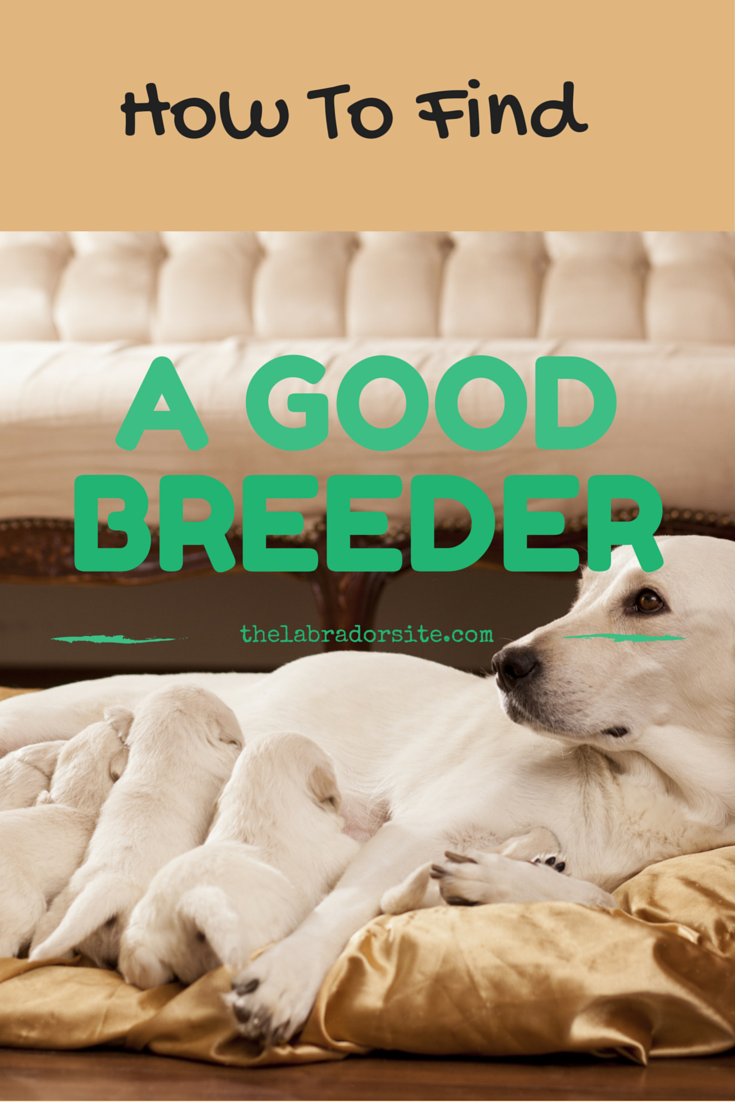 The Labrador Site Founder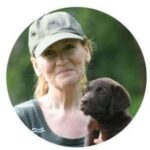 Pippa Mattinson is the best selling author of The Happy Puppy Handbook, the Labrador Handbook, Choosing The Perfect Puppy, and Total Recall.
She is also the founder of the Gundog Trust and the Dogsnet Online Training Program 
Pippa's online training courses were launched in 2019 and you can find the latest course dates on the Dogsnet website