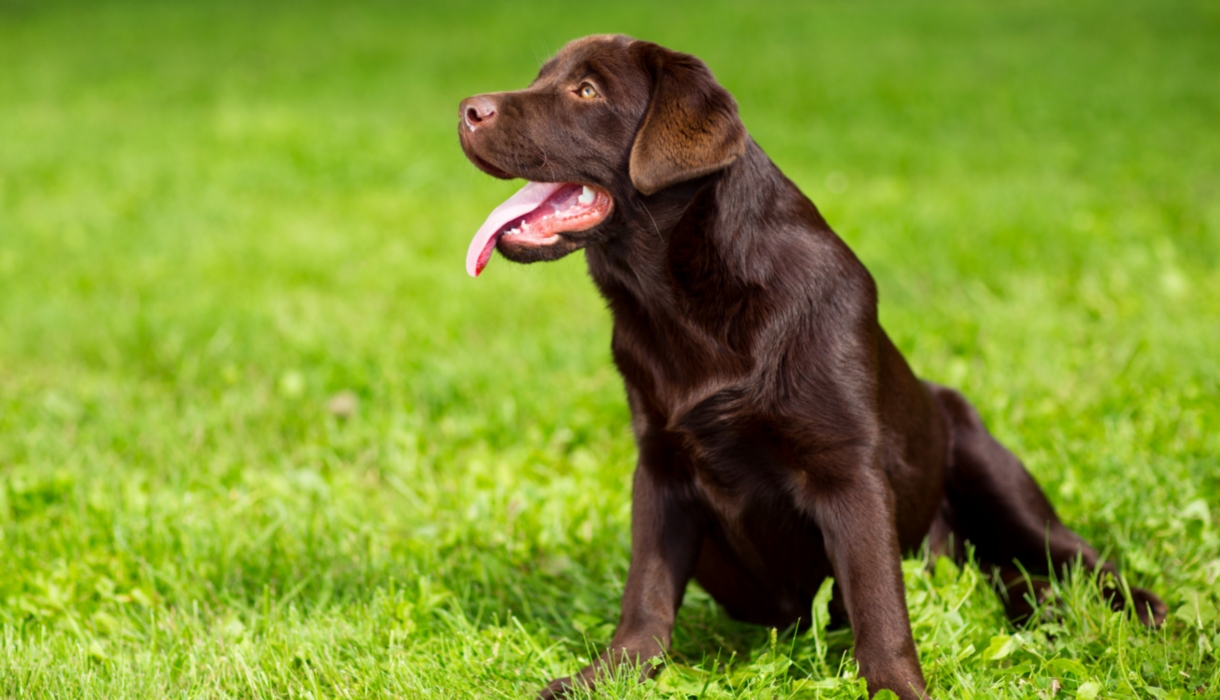 Your Labrador's behavior won't always be perfect. This is a characteristically friendly, outgoing and loyal breed, but they have their downsides. Tendencies to chewing, dig and bite as puppies are commonplace. And despite their often extravert natures, they can still be fearful, anxious and suffer from terrible separation anxiety.
Labradors are renowned for their superb temperament. But even the nicest dog can have problems with behavior crop up from time to time. In this article we are going to look at some common behavioral problems in Labs, provide tips to help you out and for the bigger issues give you links to our free guides that will help you to resolve them.
CONTENTS
Some of these problems might seem trivial to others. But when it is you that is losing sleep, dealing with complaints from neighbours or repairing destroyed furniture, it is not trivial at all.
In this section we take a look at common Labrador behavior problems. You'll find articles, tips and advice to help you understand Lab behavior and solve your dog's problems fast, effectively and kindly. We will begin by giving you some general behavioural information and taking you through an FAQ of common Labrador behaviour problems and their solutions. We will then give you links to our most popular Labrador Behaviour articles where you will find detailed answers to your behavior questions.
Bad Behaviour or Bad Training?
Sometimes the line between a 'training problem' and a 'behavioral problem' can be blurred and in fact many behavioral problems, jumping up for example, can be resolved through simple training measures. Others are more complex and require deeper investigation.
Knowing why a dog behaves as it does, and what caused the problem in the first place is not always helpful. Sometimes it is simpler to just treat the symptoms in front of you. For example, some labrador puppies will become quite aggressive around food at an early age. Others will let anyone take their dinner.
Knowing why one puppy is different from another isn't that helpful, the process required to treat food guarding is always the same. At other times, a good understanding of what causes a behavioural problem, and steps may need to be taken to manage the dog, perhaps avoiding the fear trigger.
Resolving behavioral problems
Treating Labrador behavior issues is normally tackled in one of two ways
Problems such as jumping up, running away, night-waking, dragging you along on the lead, and food guarding, are all best resolved by training. Problems such as chewing, counter surfing, bin raiding, boredom barking, eating poop, passer-by barking all need managing by restricting the dog's options and/or providing him with alternative entertainment
Fearful and anxious Labrador behavior
Fear related problems caused by lack of socialisation and/or abuse, can sometimes be treated by desensitising the dog to the root cause of its fear. At other times a management approach may be more appropriate. For example, a rescue dog that has developed a deep seated fear of children may simply need to be kept away from kids. The trauma to the dog of trying to desensitise it, and the time factor required to do so may be too great. It may be simpler to keep the dog muzzled in public and rehomed away from small children.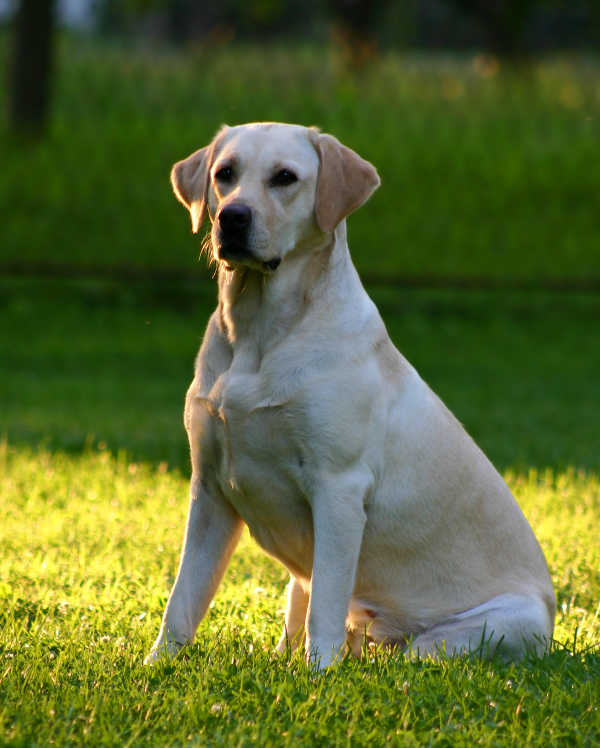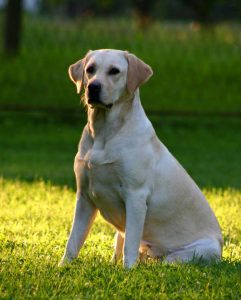 If some aspect of your labrador's behaviour is worrying you, do have a chat with your vet. He will have seen many similar problems before and if necessary will be able to recommend a suitable behaviourist who will advise you on retraining or managing your dog's problem.
Analysing Labrador behavior
Our understanding of dog psychology has improved greatly in recent years, but perhaps there is sometimes a tendency to take an analysis of individual dog behaviour too far. We are quite quick to put rather human labels like separation anxiety on to dogs where once we would simply have stated 'my dog doesn't like being left alone' and left it at that.
If a problem with Labrador behaviour is disrupting your family life, it needs fixing, no matter what the root cause. Not only for the benefit of the dog, but also, in order that peace and harmony can be restored. Dogs do not fare well in households where everyone is stressed and upset.
Not a problem dog?
Whilst we cannot help loving our dogs, if we can avoid labelling them as having this problem or that problem, and just deal with any behavior that arises in a practical and appropriate way, I suspect their lives might be easier.
No two dogs are the same and there is a wide range of what is 'normal' behavior. But ultimately, if your dog's behaviour is spoiling your pleasure in him then you need to take steps to put this right.
Behavioral problems in Labradors can normally be successfully resolved. The chances are that your Labrador is not a 'problem dog' and that if you seek help, his behavior can be dramatically improved with training, or managed well enough to enable you to live peacefully together. Let's take a look now at some common Labrador behavior problems and what you can do to resolve them.
How do I stop my dog jumping up?
Jumping up is quite cute in puppies, and of course many of us allow them to do this until they start knocking people over. Curing jumping up is not too difficult, but it requires patience and persistence. If you have a 'jumper' take a look at this article, there is a really useful video at the bottom.
Help! My dog is nipping my arms and it hurts!
There is a lot of information on biting in small puppies on this website. But it can be very worrying when this behaviour persists, or reappears in an older dog. This is a common problem in families with a young dog aged between 6 and 18 months. At this age, your dog is still mentally a puppy, but he is now a very big puppy, and the biting really hurts. Most biting in older puppies is associated with over-excitement and inappropriate play (rough housing) with the dog. Check out these two articles for further information as well as the biting information link above.
How can I stop my dog whining?
Dogs often learn to whine when they are crated or left.  In fact, we often inadvertently teach them to do this, by rewarding the whining (letting the dog out or going back to him) in order to get some 'peace'.
It's all very well knowing how we went wrong, but how do we put it right! Happily, there is quite a straightforward training programme to teach your dog to be quiet in his crate. You can find the instructions here: click for quiet. You'll also find more information about noisy Labradors in general, in this article: Noisy Labradors- getting to the root of the problem
How do we stop our dog stealing our stuff!
Labradors love to carry things around in their mouths. This is partly because they are natural retrievers, but also partly because they soon learn that picking up your stuff gets them a whole load of attention!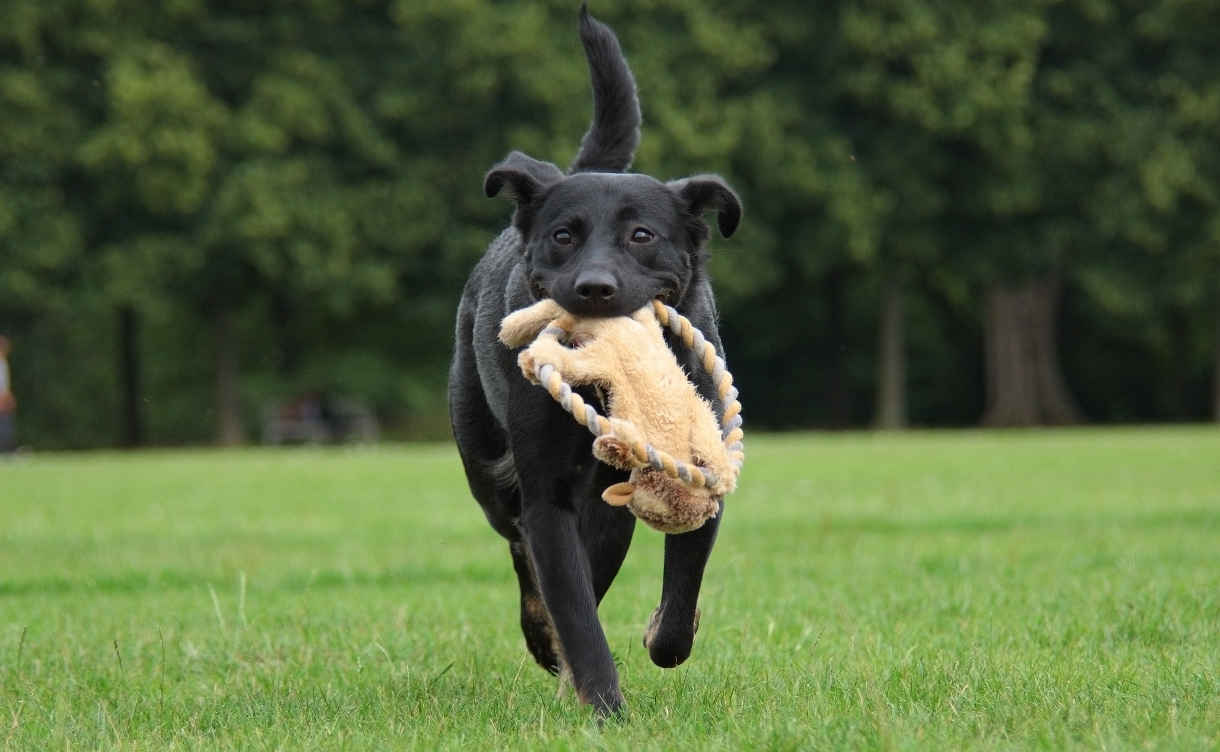 "Mum! He's got my Teddy" squeals your five year old, and all of a sudden, everyone's attention is on the dog.
Avoid chasing your dog whilst he is carrying something as dogs love being chased, and this will only encourage him to run faster. The best way to get things out of a dog's mouth and returned safely to their owner, is to swap for a tasty treat. If you do this on a regular basis, you'll soon find your dog running up to you, to offer you the things he finds on the floor, rather than running away with them.
Initially you'll need to use amazing treats like chunks of roast beef. So keep a little pot of yummy left overs in the fridge for this purpose. Once your dog starts to bring you his 'treasure' on a regular basis, you'll be able to 'fade' the treats down to the occasional bit of kibble or dog biscuit.
Obviously it helps if you can train your family to put their stuff away, but you can't nail down everything in the house! You may find your dog is less inclined to pick up your cushions etc, if you give him some soft cuddly toys of his own. Or you may need to pop a baby gate across the sitting room, to keep him away from the sofa and chairs until you are there to supervise.
Help us stop our Labrador raiding the trash can!
Some behaviours are so common as to be normal, and bin raiding is a universal problem for Labrador owners. It is a rare Labrador that does not consider the kitchen 'bin' to be a source of wonderful edible delicacies! And of course, he has all day to figure out how to get in there, whilst you do not have all day to figure out how to stop him.
Teaching a dog 'not' to raid a bin in your absence is rarely possible. And punishing the dog when you return home and find the contents strewn across the kitchen floor, will only serve to make the dog fearful of you on your return.
This usually results in a dog offering 'appeasement' behaviors which we humans tend to interpret as 'guilt'. Whilst the dog is of course completely oblivious to any concept of 'right' or 'wrong' when it comes to helping himself to food. The best solution for bin raiding is therefore to place the can where the dog cannot get at it, or purchase a Labrador proof bin.
How can I stop my Labrador running after other dogs?
Most Labradors are very friendly indeed. And one of the biggest problems for many young Labrador owners, is getting them to come back when there are other people around, or other dogs to be played with.
Teaching a dog to recall in the real world, where there are lots of temptations, is a skill. And it is one that you can teach to any dog provided you do so in a structured way. Check out our recall training centre for lots more information on recall in general, and this article: Proofing your recall which will help you teach your labrador to recall away from other people and other dogs. You might also find it helpful to read: Why has my recall broken down?
My Labrador wakes up too early
Early morning waking, or night waking is another annoying problem behaviour that may start in spring or summer as the lighter mornings set in. Sometimes there is a clear trigger for night waking to begin, but the waking carries on after the trigger is removed.
In other cases, the early waking puppy just carries on early waking, with the addition of some increasingly demanding barking to hurry you downstairs. We look at night waking in some detail in this article. Night waking – how to restore the peace
How can I stop my dog eating poo?
This horrible habit is surprisingly common. We have devoted an entire article to what you can do to prevent or cure it. You can check it out here: Why dogs eat poop and what you can do about it. Eating poo is not the only horrible habit that Labradors may indulge in. Take a look at this article: Why do Labradors eat rubbish for more information and help.
My dog is over a year old and still chewing up our home!
We all know that puppies chew stuff. Especially when they are teething. But many people do not realise that Labradors can be particularly destructive towards the end of their first year, long after they are firmly in possession of a full set of adult teeth. This article: How to stop your Labrador chewing things takes a close look at chewing and other destructive behaviours, and what you can do to resolve them.
My dog is so naughty…
We all like a well-behaved dog. Many people write in to us to ask how they can get their dog to 'listen' to their commands. The answer to that is with a structured training programme. Behind every well behaved Labrador, lie many hours of training. Getting your dog trained may seem like an effort at times, but training brings huge rewards.
A trained dog responds to your commands or signals without hesitation, not just at home, but when you are out and about, or visiting friends too. Getting to this point takes time, information and some effort. You'll find the information right here on this website. Check out How to cope with a naughty Labrador before you start. Then skip over to our training section. Don't worry about whether you will succeed, it isn't as hard as you might think. Once you make a plan and get going, training is actually a lot of fun. For you and for your dog.
Getting started with Labrador training
The pleasure of a well-trained and obedient dog are immeasurable. Training your dog is quite a journey and you'll need to help and support along the way.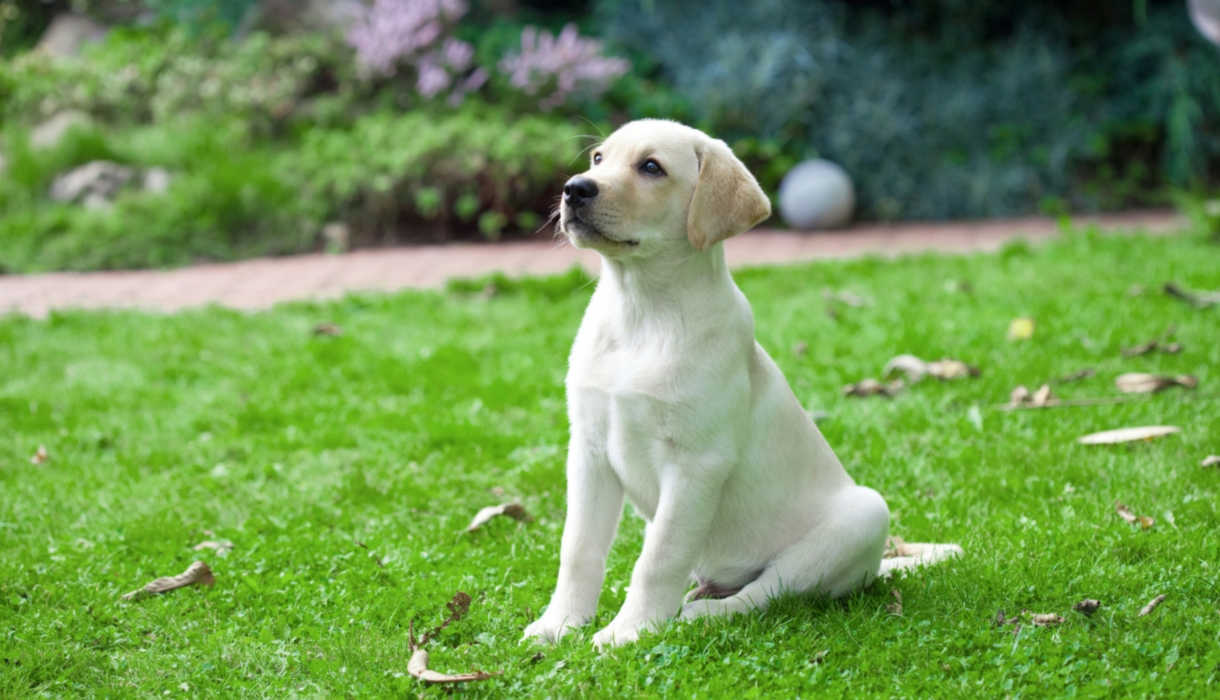 So do join the forum where you can chat with other labrador owners all at different stages of the training process. It is great to start training whilst your dog is young, but remember that a dog of any age can be trained. It is never too late to begin.
Other Labrador Behavior Problems
If your problem isn't mentioned here, do use the search box at the top of the right hand sidebar. There are many hundreds of articles on this site about Labrador behavior, why not check out the comprehensive list below for further help: