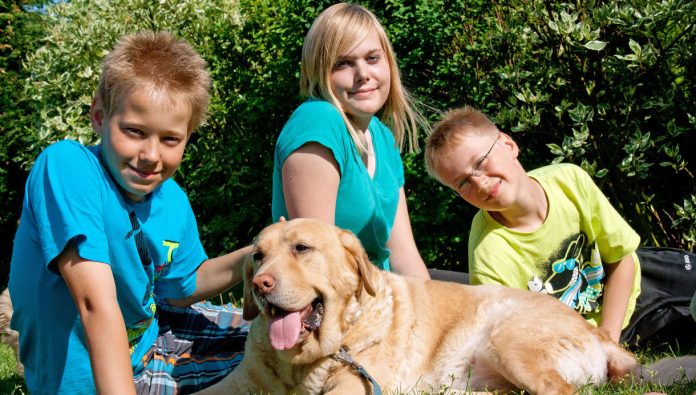 Is your Labrador naughty? Does he jump all over your visitors?
Does he ignore you when you call him, does he drag you along on the end of his leash?
Is he embarrassing, pushy, and plain bad mannered?
Would you like all that to change but not sure where to start?
In this article we'll be looking at how to cope with a naughty Labrador.
Let's start by looking at what's involved.
Changing naughty Labrador behaviour
We often think of dog training as being the fun stuff, like teaching a dog to sit, give paw, or take a bow.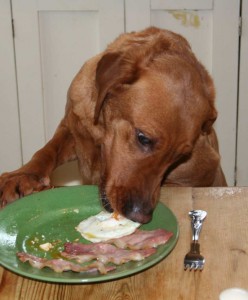 But changing bad behaviour is all part of dog training too.
Training is not just about teaching a dog to respond to our commands – to 'sit' when we say 'sit'.
It is also about teaching dogs good default behaviours – ways to behave in common everyday situations.
Ways to greet guests for example
Or how to behave when we attach a lead to our dog's collar.
Most Dogs Have Some Naughty Behaviours
The chances are your dog has a few naughty behaviours.    Most dogs pick up a few bad habits along the way, especially if their owners are inexperienced.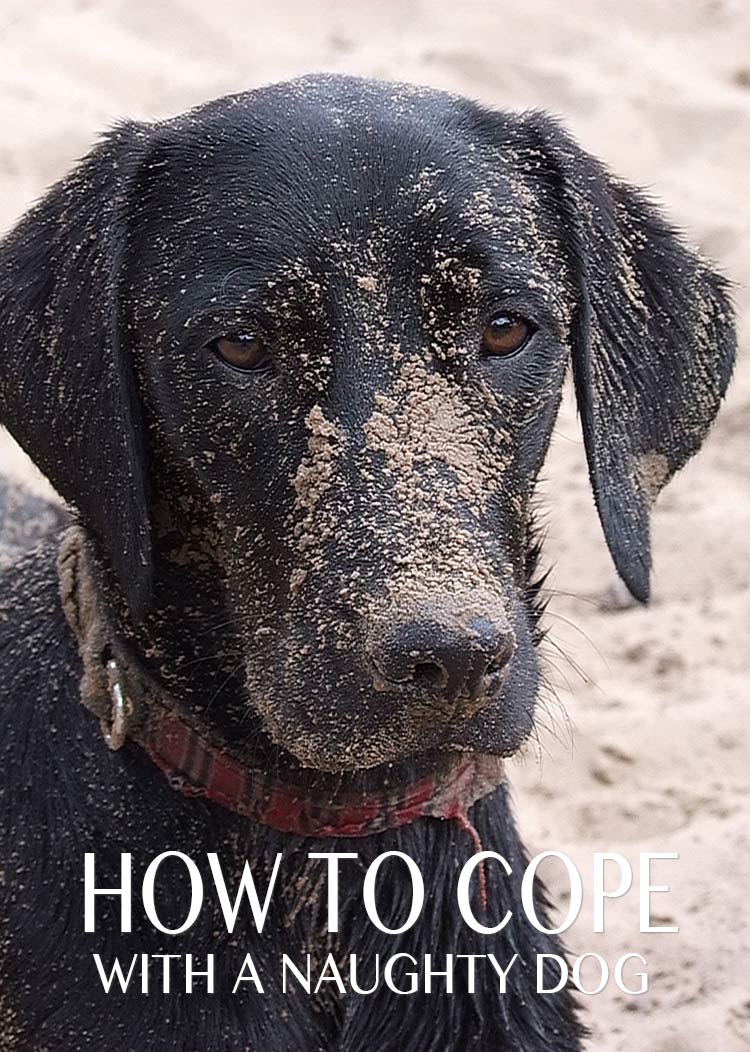 Naughty dogs can be totally transformed by using effective training methods, and you don't need to be an expert to resolve some of the most common problems this way.
So essentially, we are going to be talking about training. Sometimes though, we need to remove a few of the 'obstacles' that are in the way, before we can get going.
Reasons why Labrador Training gets Neglected
Some people never get started with training their dog for all manner of reasons.
Often because they are just not sure where to start.
Maybe you have tried training your Labrador and failed?
Maybe your dog is very strong, and ignores you and maybe you can't bring yourself to be 'tough' on your dog?
Perhaps you have a really difficult dog?
Maybe you don't have the right skills or natural ability?
Or perhaps you are really short of time?  Let's have a look.
Can't get started?
Sometimes we can 'rescue' a situation without entirely retraining a skill.  For example, a dog that is straying too far on walks can be taught to stay closer to his owner using the About Turn Walk.
Sometimes there are so many problems or a single problem is so bad, that the simplest solution is to start from the beginning again.
In fact, there is never any harm in starting over.
If your dog is a 'bit of a mess' behaviour wise, try spending a few weeks treating him like a new puppy.  Pretend he knows nothing. Invent new names for some of the skills he needs to learn, and start from scratch using effective training techniques.
Work through each of the five stages in training each skill.  It can actually be a lot of fun to begin again like this.
Have you failed in training before?
It can be very difficult to get going with re-training a dog when you have failed in the past.
It is really worth remembering that most people fail many times before they succeed. At a whole range of tasks and endeavours.  And dog training is no exception.
Most people fail because they lack the necessary knowledge, fail to apply that knowledge, or don't apply it often enough.  You can change any one of these factors
The fact that you failed before is a really bad excuse for not starting.
Are you worried you are too soft on your Labrador?
If you think you are too soft to control your dog,  think again.  Modern training is based on 'reinforcement' not force or punishment.
All you need is a willingness to find out how reinforcement actually works.  And to apply the tried and tested methods that work.
You don't need to be a pack leader.  You don't have to dominate your dog. Modern training is fun for both of you!
Is your Labrador a difficult dog?
The concept of the "difficult" or "naughty" dog is a very common one. Believing that the dog is the problem has its advantages.
It allows the owner to avoid feeling guilty about the dog's behaviour.  After all if it is the dog's fault, it can't be theirs!
The problem with blaming the dog, is that the problem never gets fixed.  There is no point in waiting for the dog to 'want to change'. It isn't going to happen.
Taking responsibility for your dog training
The answer to most dog training or behaviour problems is to bite the bullet and take full responsibility.  This can be a bit daunting, but it is the only way to resolve any problems that you are having with your dog.
Taking responsibility allows you to take control of the situation and begin to change your dog's behaviour. This is often less challenging than you might think.
And the great thing about effective modern training is that it actually doesn't matter how strong willed or difficult your dog is.   There is no 'clash of wills' or power struggle involved.  You are not going to be 'breaking his will'.  You are going to be changing his behaviour by taking control of its consequences.
Do you need natural ability to train a dog?
But what if you have no natural ability with dogs.  What if all dogs ignore you and carry on in their own sweet way?
You needn't worry. Dog training does not require some magical or 'inborn' talent.
You do not need to be a 'whisperer' or a 'listener'.  Dogs don't need to 'bow down before you' in order for you to train them.
You do not need to be strong,  have a loud voice or to develop new and special leadership qualities.
Remember,  that a leader is the person who controls the resources. Unless your dog can use a can opener or order food online,  that person is you.
Short of time?
It is amazing what you can achieve in just a few minutes a day. For most of us,  the hardest part is just getting started.
And modern training is really quick!
Can you find ten minutes each morning and each evening to spend with your dog?  Of course you can, you wouldn't be able to care for a dog otherwise.  And ten minutes, morning and evening, five or six times a week, is all you need to get started.
Make dog training a habit
Habits are great because we don't have to think about them.  If you make a habit out of dog training it will become as natural as cleaning your teeth.
Experts tell us that it takes only 30 days to build a habit, but it's very hard to make a habit out of a daunting and time consuming task.
So start small,  and build up slowly.
Begin with just three minutes a day.
At the same time, every day.
After breakfast or before, or just pick a time you know you'll stick to.
Make a habit of this three minutes, rain or shine and before you know where you are, it will be second nature ,  and only then, start to increase the length of your training sessions. Build up to your ten minutes gradually. Make this the habit you never break.
What you need is information
In order to effectively change naughty behaviour, you also need some basic information.  You need to know how dogs learn from the consequences of their actions, and how to control those consequences yourself.
You can find a great deal of this training information on this website, and on our sister site Totally Dog Training.  One very effective way to learn about how dog training works is to follow a single skill right through from start to finish.
My book Total Recall explains how to do this when teaching your dog to come to your whistle.  The whole book focuses on this one important skill.  But by the end of it, you'll also understand how to teach your dog pretty much anything.
What can I do in just three minutes?
In a three minute session  you can do some clicker training.  Keep a bag of little pieces of dog kibble and a clicker handy at all times, and all you need to do is grab them and start.
You don't need to kick off with a 'serious skill',  just start with something simple such as training your dog to bump the palm of your hand with his nose.


You can find other ideas in teaching a trick or two.
Something simple is best.  That way you won't get frustrated and give up before you have got your habit established. And simple skills are a useful way of engaging your dog when he is in new or distracting situations.
You can train your dog
There is only one  difference between good dogs and bad dogs.
Bad dogs aren't trained. And as clever dogs, Labs thrive on training.
Your dog isn't naughty because he disrespects you.  In fact, he isn't naughty, or bad at all, he's just a dog.  He doesn't ignore you because he doesn't love you.   You don't have to beat your dog or bribe him.
Your dog doesn't have a personality disorder or 'bad' genes.   He just isn't trained.  Yet.
You can train your dog.  By yourself if necessary.   You have all the ability it takes.  You just need a little information
Make a commitment
You will need to set aside a few minutes each day to read and learn,  and a few minutes to train. You will find much of the information you need on this website.
Checkout our  Training and Behaviour pages  for more resources, and commit to a five minute time slot for training each day.
Just do it!
Why not give it a go?
Start to build the training habit.
Begin daily training, one day at a time.
Don't think about it.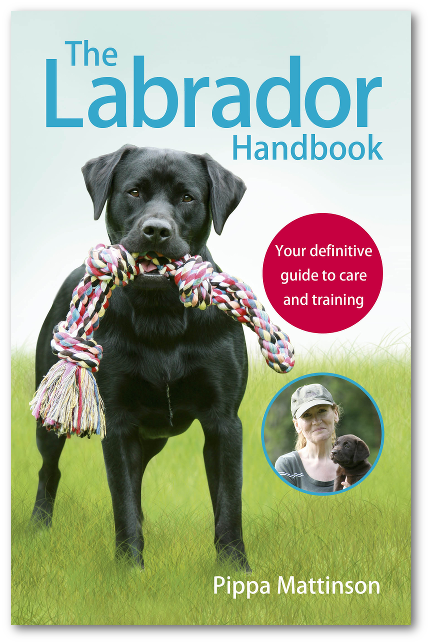 Just do it!
Find out more about your dog's behaviour
If you would like to find out more about how dogs think and learn,  and to improve your ability to influence your dog in many different ways,  check out Total Recall below.
How about you?
Did you start training your dog yet?   How are you getting on?   Would you like more information or instructions on a particular topic?  Just let us know!
More information on Labradors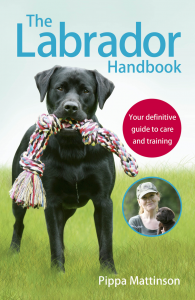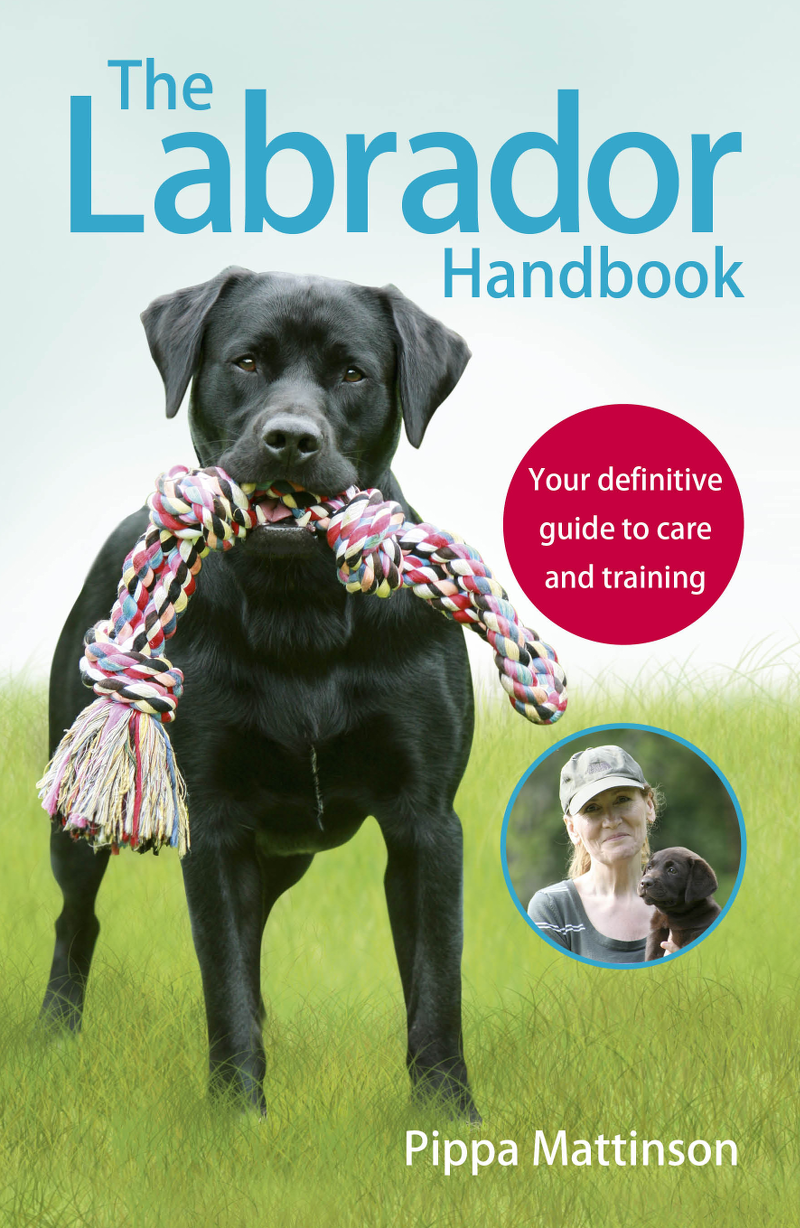 You can find out more about how to help your Labrador become a well mannered member of the family in the Training section of our website.
If you'd like all of our best Labrador information together in one place, then get your copy of The Labrador Handbook today.
The Labrador Handbook looks at all aspects owning a Labrador, through daily care, to health and training at each stage of their life.
The Labrador Handbook is available worldwide.
The Labrador Site Founder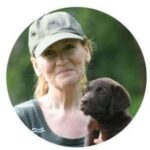 Pippa Mattinson is the best selling author of The Happy Puppy Handbook, the Labrador Handbook, Choosing The Perfect Puppy, and Total Recall.
She is also the founder of the Gundog Trust and the Dogsnet Online Training Program 
Pippa's online training courses were launched in 2019 and you can find the latest course dates on the Dogsnet website