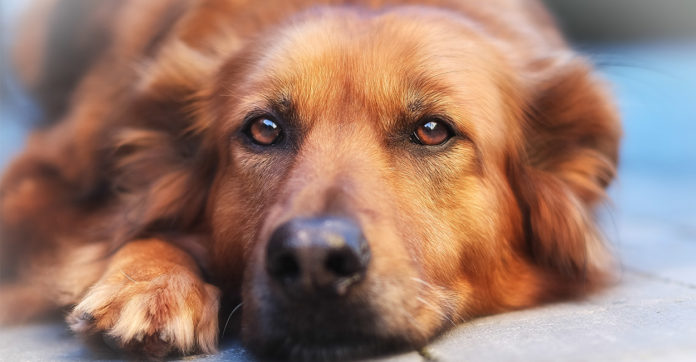 Has your pooch been prescribed Allegra for dogs?
Is this the first time you've heard of it, and you're wondering how it works and what side effects it may have?
Maybe your friend bought it over the counter to give to their dog and you're wondering "can I give Allegra to my dog?"
All the answers to these questions and more can be found right here in our detailed guide to Allegra for dog allergies.
What is Allegra for Dogs?
If you have allergies yourself, you may already have seen Allegra tablets and gel caps on the shelf at the drugstore, and you may have even tried them.
Allegra for dogs is exactly the same product (but only in tablet and gel caps—this is important and we'll come to why later).
What is Allegra for Dogs Used For?
Allegra can alleviate the symptoms of hay fever in dogs, such as a runny nose and eyes, and an itchy coat.
Allegra can also help and reduce the itching caused by atopic dermatitis, an excessive allergic reaction to irritants including flea bites, foods, and environmental allergens.
Severe atopic dermatitis often leads to "hotspots" on your dog's skin.
Treating itchy dogs with Allegra can relieve their discomfort and reduce the size of hotspots.
How Does Allegra Work?
Allegra products are all based on the compound fexofenadine, a type of antihistamine.
Antihistamines work by disrupting the body's immune response—blocking the chemical pathways in our body that cause itching and inflammation.
Dog allergies occur when their body launches an excessive immune response against something harmless such as pollen.
By dampening these over-the-top immune responses, Allegra can control symptoms like inflammation, itching, and runny eyes and nose.
Where Does Allegra Come From?
Allegra was developed by the pharmaceutical company Sanofi-Aventis as a "second generation" antihistamine—antihistamines that can't cross the blood-brain barrier and therefore, are less likely to cause drowsiness.
Allegra was approved by the FDA for use in humans in the US in 2000.
The FDA has not approved Allegra specifically for use in dogs, but that hasn't stopped vets trialing it and prescribing it, when appropriate.
In fact, Allegra for dog allergies has been a well-established treatment for over ten years now.
Can Dogs Take Allegra?
So, what evidence do we have that using of Allegra for dog allergies is suitable and safe?
The number of clinical trials of Allegra for dog allergies is still small, and the results are a little underwhelming.
In 2009, a joint study carried out by Sanofi-Aventis and the University of Ljubljana in Slovenia found that Allegra was comparable to the more established methylprednisolone (Medrol and Depo-Medrol).
Like methylprednisolone, Allegra was found to reduce itching and skin lesions in dogs with atopic dermatitis, however, it took slightly longer to achieve the same results.
More recently, a team at Rowan University in New Jersey attempted to model exactly how fexofenadine—the active ingredient in Allegra—works on a dog's immune system.
Fexofenadine (Allegra) works in roughly the same way on dogs as it does on the human immune response, with some subtle differences.
There is still further scope to refine Allegra for dogs in the future.
Is Allegra Suitable for My Dog?
Unfortunately, there isn't a lot of guidance on giving Allegra to your dog.
However, one thing the small pool of studies does agree on is that dogs react to antihistamines in varied and unpredictable ways.
It is estimated that up to 10% of the domestic dog population suffers from atopic dermatitis at some point in their doggie life.
At best, only around 30% of dog owners that gave antihistamines to their dog for dermatitis were satisfied with the results.
Therefore, finding the right antihistamine for your dog can be a matter of trial and error.
Allegra might be worth trying if your dog has already been prescribed more commonly used allergy medicines, and they have failed.
Is Allegra safe for dogs?
As you may have gathered, Allegra was not originally developed for use in dogs, and there is no canine equivalent of the product.
You can still give your dog Allegra for allergies but it's best to do so under the guidance of your dog's vet.
Some forms of Allegra have been established as safe for dogs, but only in tablet and gel cap form.
Allegra also comes as Allegra-D, containing a decongestant, and Children's Allegra. But neither of these products are suitable for your dog.
Allegra-D contains pseudoephedrine and Children's Allegra contains the sweetener xylitol, both toxic to dogs.
Allegra for dogs – side effects
Very little research has been done on the side effects of Allegra for dogs.
Some dog owners reported their dogs had increased discharge from the eyes and nose while taking fexofenadine (the active ingredient in Allegra).
Other dogs experienced a loss of appetite and skin rash.
The side effects in humans include headaches, throat irritation, viral infections, nausea, indigestion, drowsiness, and fatigue.
Giving your dog Allegra for allergies could also lead to some of these side effects, although the biology of dogs and humans are quite different.
Moreover, we know Allegra doesn't work exactly the same way in dogs as it does in humans so there could still be some unknown side effects of Allegra for dogs.
How Can You Give Allegra to Your Dog Safely?
Allergies can be triggered by a myriad of causes so always consult your dog's vet before giving Allegra to your dog.
Other ailments with similar symptoms can easily be mistaken for allergies.
By taking your dog to a vet, you can be sure they're getting the right diagnosis and will receive the treatment most likely to work.
Never exceed the Allegra dose prescribed by your dog's vet.
If your dog shows any side effects, or doesn't show any improvement within a couple of days, stop giving Allegra to your dog and call the vet again.
When is Allegra Not Safe For Dogs?
Do not give Allegra to pregnant or nursing dogs.
Do not give Allegra to puppies under one-year-old without advice and monitoring from their vet.
Some other medicines, including antacids and some antibiotics and antifungal treatments, can interact with Allegra. which is another reason it's extremely important to consult with your vet before giving it to your dog.
Allegra dosage for dogs
Because there is no veterinary formulation of Allegra, there is no handy Allegra for dogs dosage chart from the manufacturer.
Your vet will decide the right dosage of Allegra for your dog. Their assessment will be based on their age, weight, and other medicines they may already be taking.
Your vet may recommend cutting Allegra tablets in half to get the right dose.
You can usually give your dog Allegra once a day. However your vet can decide what is the best for your dog.
Where can I buy Allegra for dogs?
Allegra is an over-the-counter remedy you can buy at your local drugstore.
However, we strongly advise against giving Allegra to your dog without your vet's approval!
There are generic forms of fexofenadine your vet might have in stock. They will be able to prescribe those, which are often cheaper!
Plus, generic fexofenadine may be more practical in terms of measuring your dog's correct dose. Allegra tablets contain 180 mg of fexofenadine, whereas generic fexofenadine tablets come in 30 mg and 60 mg.
Should I Give My Dog Allegra for Allergies?
If your dog suffers during the allergy season, Allegra may provide the relief they need.
However, the active ingredient in Allegra (fexofenadine) is not as well established or tested as some other dog allergy therapies.
In saying that, vets consider Allegra a safe alternative for dogs when other treatments have failed.
Allergies are miserable for humans and dogs alike. If your dog has allergies, just ask your vet to help relieve your dog's symptoms.
But never give your dog Allegra without consulting your vet first. Also, only give your dog the Allegra products that are safe.
Does Allegra help with dog allergies in your household? What is your dog allergic to and how long have they been taking Allegra? Do you think it has helped?
Please share your experiences in the comments section below!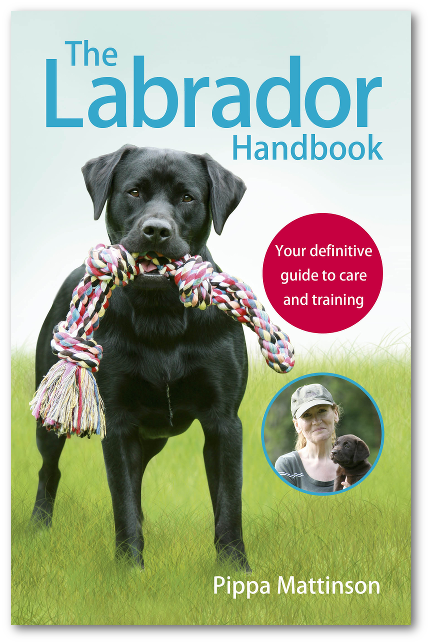 References and Further Reading
Allegra Allergy (company website)
US Food and Drug Administration
Alja, P. et al., 2009, The efficacy of antihistamine fexofenadine versus methylprednisolone in the treatment of atopic dermatitis in dogs.
Sader, S. et al. 2017. Can human allergy drug fexofenadine, an antagonist of histamine (H1) receptor, be used to treat dog and cat? Homology modeling, docking and molecular dynamic Simulation of three H1 receptors in complex with fexofenadine. Journal of Molecular Graphics and Modelling.
Plevnik A. 2006. Fexofenadine Treatment of Atopic Dogs: Preliminary Clinical Results. Acta Veterinaria Brno.
Scott DW, Miller WH, 1999, Antihistamines in the management of allergic pruritus in dogs and cats. Journal of Small Animal Practice.
Koch, S. et al. 2012. Canine and Feline Dermatology Drug Handbook.
The Labrador Site Founder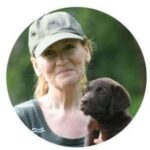 Pippa Mattinson is the best selling author of The Happy Puppy Handbook, the Labrador Handbook, Choosing The Perfect Puppy, and Total Recall.
She is also the founder of the Gundog Trust and the Dogsnet Online Training Program 
Pippa's online training courses were launched in 2019 and you can find the latest course dates on the Dogsnet website