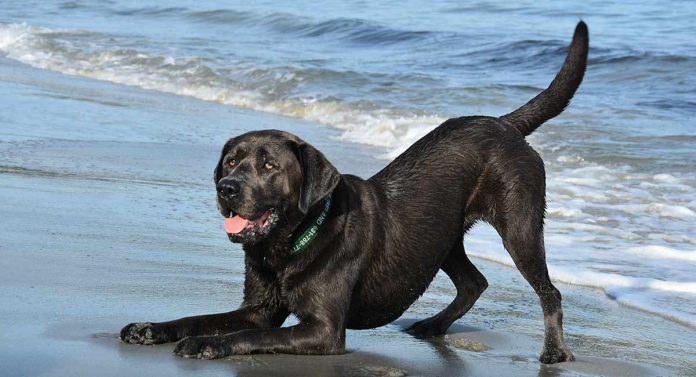 Unique dog names are memorable and special! Giving your pooch a rare dog name will help them stand out from the crowd, but finding a puppy name when you are up against scarcity and rarety, can be challenging!
Fear not! Our collections of rare names will help you find a perfect and meaningful name for your unique puppy
Contents
Not all pups can be called Rex, Rover or even Harry Potter. Inspiration for unique dog names can sometimes be found in your new dog's origins, characteristics or markings. Your own family interests, hobbies, favorite food, historical or fictional characters can also be a great source of original and unusual names. Looking at pop culture, your ancestry and places that mean something special to you, can also work well.
Creating Unique Dog Names
To create some truly unique dog names, we're going to come up with names using pictures in your head! It's easier than you think. You're going to need a pen and paper or whiteboard. Because we're not typing a list, we're brainstorming. You need to be free to write fast and randomly. That will help you think sideways and make you more creative!
Don't worry, we'll give you plenty of inspiration as we go, but it's best if this process is unique to you. So go and grab that pen. We'll start with something really simple. Let's take a a food store. Picture the rows of shelves. Picture the inside of a shop and focus on one shelf. It could be cookies for example. Or candy. Immediately you have some potential names:
Get Creative
A unique dog name is anything the is different to the usual. Let's go and stand in a parking lot. Not a real one – this one's in your head! Try picturing a parking lot with some really nice vehicles in. This could give you some unique boy dog names such as:
Buick
Cadillac
Jeep
Bentley
Dodge
Tesla
Now think of a painting – a rural scene – there may be forests, think:
Inspired By Travel
But those are pretty girl dog names, but also quite tame. Let's travel somewhere exotic and look at their tree names:
Socotra (the Dragon Tree from Yemen)
Kauri (New Zealand)
Areca (India)
Yoshini (Japan)
One of the great things about names taken from nature is that they will often serve as unique girl dog names but work equally well for boys too! Okay, now we're off to the beach:
Look Around The Home
And now back home again. Let's get more unusual! Look in your refrigerator. Are there any cute brand names in there? Or just fun food names.
Ketchup
Apple
Mustard
Zuccini
Now just open any household cupboard, or drawer. In my kitchen a garlic press gives me Crusher and a knife gives me Blade. Try changing one letter, or adding a Y on the end. Or both. So fork becomes Cork or Corky. Label becomes Mabel. And whisk becomes Whisky. Now head for your closet, look closely at the clothes inside. You'll find inspiration in the detail there too.
Button
Sneaker
Zipper, Zippy
Cotton
Boot
Check out your cosmetics or the beauty shelves at the mall too, you'll find names like Dior, Dove, Spice, Evelyn and Layali.
Brainstorming Ideas
Make a list of places to visit in your head and brainstorm names. Take an imaginary walk around your block, imagine back yards & buildings (Gravel, Slate), shops, or a park. Head off to an art gallery and look at some famous paintings. Then off to the countryside (Creek, River) or the open prairie or mountains. (Canyon, Rocky). Thinking about the weather in your chosen location will give you more names (Breeze, Storm).
TOP TIP: Don't try to pick a name while you play this game. Brainstorm as many names as you can. Even if they don't make sense to begin with – spread them randomly across a big sheet of paper, or a whiteboard, and some of them will start to jump out at you.
But hey, we don't have to stay in the present day. History can give us some great names too. Most people just don't go far enough back to dig up the really unusual.
Unique Dog Names From History
Try looking for a specific century – the 13th century brings up names like Ida and Isolda for girls, Warin and Edric for boys. Think about the clothes that medieval people wore and the food they ate including ancient herbs and spices.
Angelic
Betony
Anise
Fennel
Taragon
TOP TIP: Focus on an object, time or place, and make a google search around that topic. Write down anything that's unusual and pretty or thought provoking. When you are done, it's time to choose!
Once you have a sheet of paper with 50 to 100 names you can start to make shortlist and pick the best unique dog name for your new friend.
The Best Unique Dog Names
Most of us consider dogs as an addition to our family. We take time to consider the name we'll give them, and whether it will suit them. Dog names, unique or otherwise, are important to all new owners. So you'll want to make sure you put the right amount of thought and time in before coming to a decision.
The best dog names are those that show your own taste and personality. While at the same time reflecting your dog's character and attributes too. Ultimately, the best name for your dog is the one you're happy with. And if a unique dog name appeals to you, then a unique dog name is what you need. If you still need more inspiration, here are some lists for you to consider!
Unusual Female Dog Names
Many people choose to give their pets human names, especially when it comes to dogs. This can make our bond and connection with them stronger. You'll to be sure to stand out with any of these unique girl dog names!
Moana
Ophelia
Pebble
Saskia
Cricket
Tahiti
Pearl
Kendall
Sappho
Etta
Avalon
When we're looking at human names, we can draw a great deal from popular culture. Referencing a character from film or TV can be a great way to make a name both unique and recognizable. History is a great source of inspiration too; Sappho was one of the first known female writers. When it comes to unique names, female figures can give meaning and real depth. Continuing with human names, let's look at some male dogs.
Uncommon Male Dog Names
If you choose to give your male dog a human name, you'll want it to suit him and be individual. With so many male dog names already commonplace it can be hard to find something unique. As earlier, we can look to popular culture for ideas. This will give us some unique boy dog names that still feel familiar.
Arlo
Conan
Damon
Finn
Fletcher
Reese
Wes
Ainsley
Bertram
Hunter
Parker
Beauregard
Xander
Watson
Dogs are often called "mans best friend." Sidekicks in film, TV and literature can give us great names. Sherlock Holmes' right hand man James Watson is a cool example. Now, inspired by our lovely yellow labs, let's look at some quirky options for yellow dogs.
Yellow Dog Names
Yellow fur from cream to golden, calls to mind a whole host of images. Farmyards, blonde hair, cheese, egg yolks … and this is the kind of imagery that yields some truly unique names. Here's our list of unique names for yellow labs!
Harvest
Sepia
Ochre
Straw
Thor
Shea
Sedge
Ziv
Vanilla
Prairie
Moon
Cheddar
Lemon
Barley
Blondie
Autumn
Daffodil
Brown Dogs
Chocolate colored dogs are usually photogenic. Their striking brown fur makes a basis for some excellent unique names. Chocolate dogs are often named after our favorite chocolate bars! There's a lot of natural materials and foods we can use for name ideas in this section. These sort of things make excellent and memorable dog names. Here are some different ideas:
Kodiak
Mocha
Chestnut
Cinnamon
Copper
Mahogany
Walnut
Muddy
Coffee
Nutmeg
Earth
Manilla
Raisin
Sparrow
Cacao
Umber
Original Black Dog Names
Black dogs are a fixture in homes the world over, they cut a sharp contrast with their surroundings. Unique names for dogs always work great when they play into such an obvious feature. Black dogs' coloration remind us of the night, and a whole host of animals. Here is a list of suggestions for unique dog names for black dogs.
Coal
Onyx
Ebony
Emery
Stealth
Raven
Ink
Vantablack (vanta)
Sable
Obsidian
Shadow
Panther
Ash
Granite
Cinder
Eclipse
Morticia
Cerberus
Liquorice
Sirius
Presley
Red Dog Names
Fox red Labradors are becoming more and more popular and there are some other wonderful red dog breeds. So, it's becoming more necessary to stand out from the crowd with unique dog names. But I think many of us agree that their aesthetic is deserving of a category of their own. The fire and earth theme is pretty self explanatory with these orange dogs, and works really well! Here are some ideas for naming orange or red colored dogs.
Amber
Brick
Sienna
Inferno
Crimson
Ginger
Scarlet
Apricot
Henna
Sorrel
Vixen
Blaze
Fox
Phoenix
Pumpkin
Copper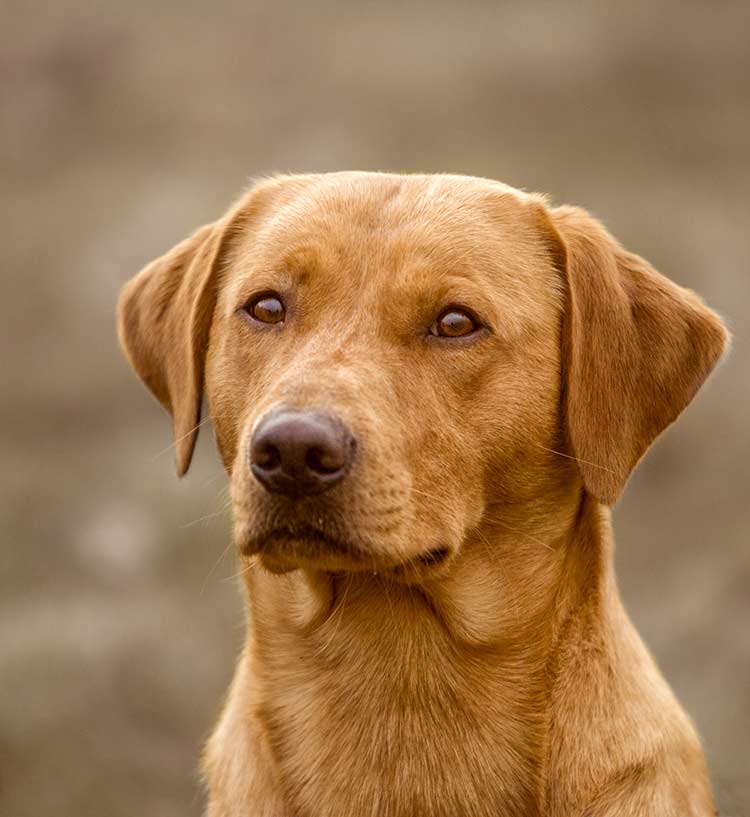 Cute Dog Names
Chances are, you think your dog's pretty cute. Most people probably agree! You might want to give your adorable pet an adorable name. There are plenty of options for unique dog names with a more cutsy feel.
Cool Dog Names
We'd all like to give our pets cool names. The kind of names that make people say 'why didn't I think of that'. A cool name will make showing your dog off to you friends even more fun. You'll stand out regardless with a unique name. That being said, not all names are equal. Here are some ideas for 'cool' unique dog names.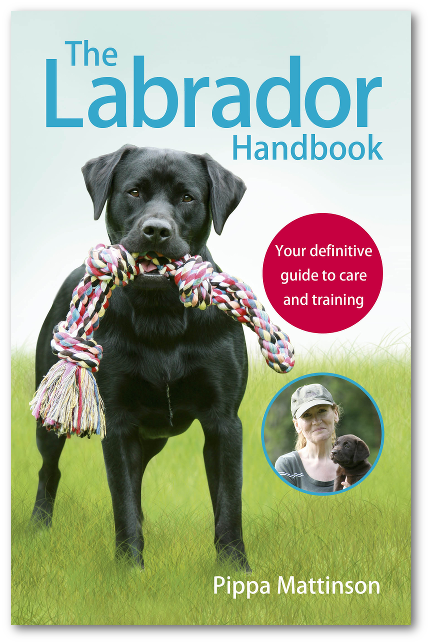 Bear
Zeus
Ocean
Orion
Sabre
Neo
Ajay
Alba
Dzuwa
Spectre
Knight
Eastwood
Jackal
Wolfgang
Shasta
Finding Your Own Unique Dog Names
To come up with more unique dog names it can help to make lists of names from different topics We've focused quite a bit on color based names here, but you can expand your search to include your own hobbies and interest. For example: if you are interested in fencing, you could call your dog Parry. If you are a dancer try Plie or Pirouet
Like fishing? Try Ledger or Spinner. Into sailing? How about Spinnaker?
Love to cook? Try Flambe or Omlet
Many of our ideas for unique dog names are taken from different aspects of the environment and you can take inspiration from your own surroundings. If the names you come up with don't seem original enough, try browsing a thesaurus!
You can also look at interesting characters from your favorite novels, and at some of our more quirky celebrities, or sporting heros for ideas. For hundreds more unique and original ideas for naming your dog check out these articles
The Labrador Site Founder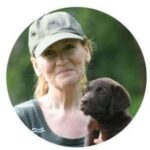 Pippa Mattinson is the best selling author of The Happy Puppy Handbook, the Labrador Handbook, Choosing The Perfect Puppy, and Total Recall.
She is also the founder of the Gundog Trust and the Dogsnet Online Training Program 
Pippa's online training courses were launched in 2019 and you can find the latest course dates on the Dogsnet website