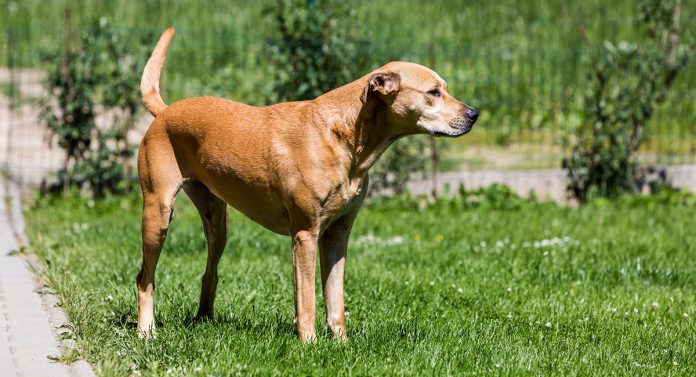 The Terrier is a feisty dog with a diverse history full of digging, chasing, rushing about and working in a gang. Depending on their modern purpose, they can also be extremely loyal and protective too.
The Labrador Retriever, whilst it has split into two types in modern times, is a rather more reliable character. Outgoing, almost too sociable, prone to jumping, using their long tongue to surf the countertops, but also pretty easy to train.
The Lab Terrier mix inevitably combines two very different dog breeds, regardless of which Terrier you choose to make up that half of the parentage. You could get a Lab Terrier mix puppy which is much like a Labrador, Terrier, or hodge podge cross of the two.
Different Types of Terrier
Terrier is a catch-all term for types of dog that were used historically for chasing quarry that went to ground. These dogs have been separated over masses of generations into a variety of roles. From pampered pets to fighting and protection dogs. Although they now have fairly different qualities between the breeds, all Terriers are still tenacious, stubborn, active and enthusiastic dogs.
The most common Terriers that are mixed with Labs to create hybrid dogs are:
Pitbull Terriers
Jack Russell Terriers
Rat Terriers
Bull Terriers
Staffordshire Bull Terriers
Fox Terriers
Border Terriers
That gives you a huge amount of potential variation for any Lab mixed with a Terrier, depending on which parent you choose. But there are even some differences to be found within the single Labrador Retriever breed.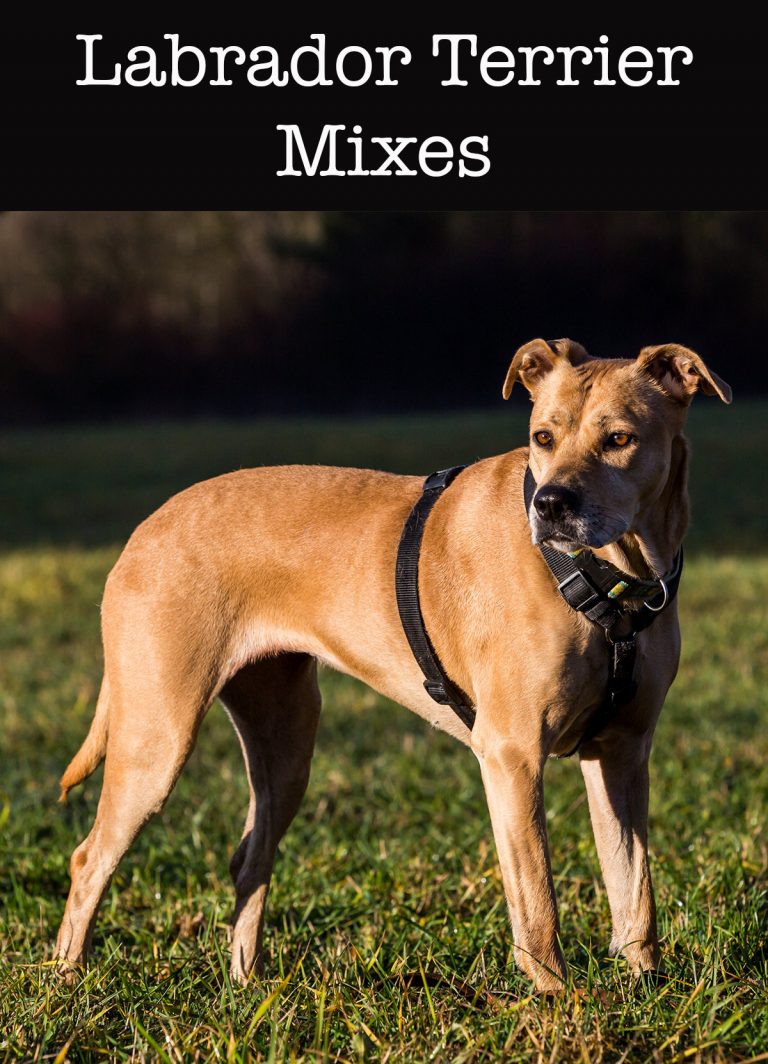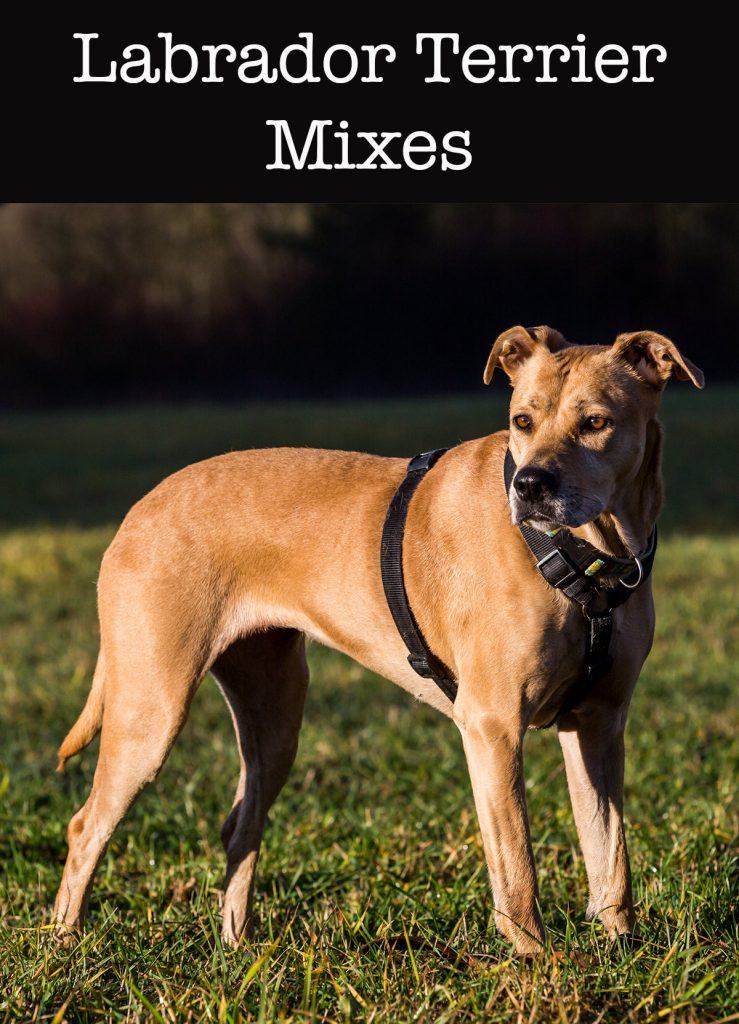 Labrador Deviations
The two types of Labradors are born from working or show stock. They have slightly different appearances in terms of heaviness of build, and the field bred Labs tend to be more switched on and hyped up.
However, in general the characteristics of the Labrador breed are similar across the board. Especially when compared with the twists and turns of Terrier types!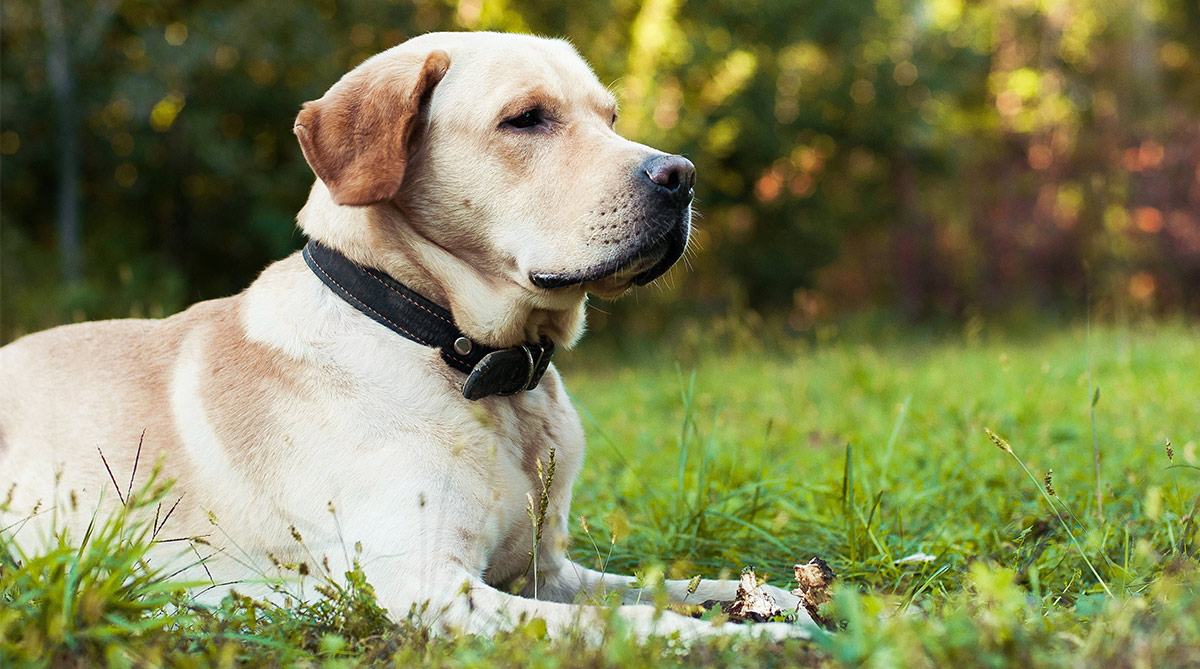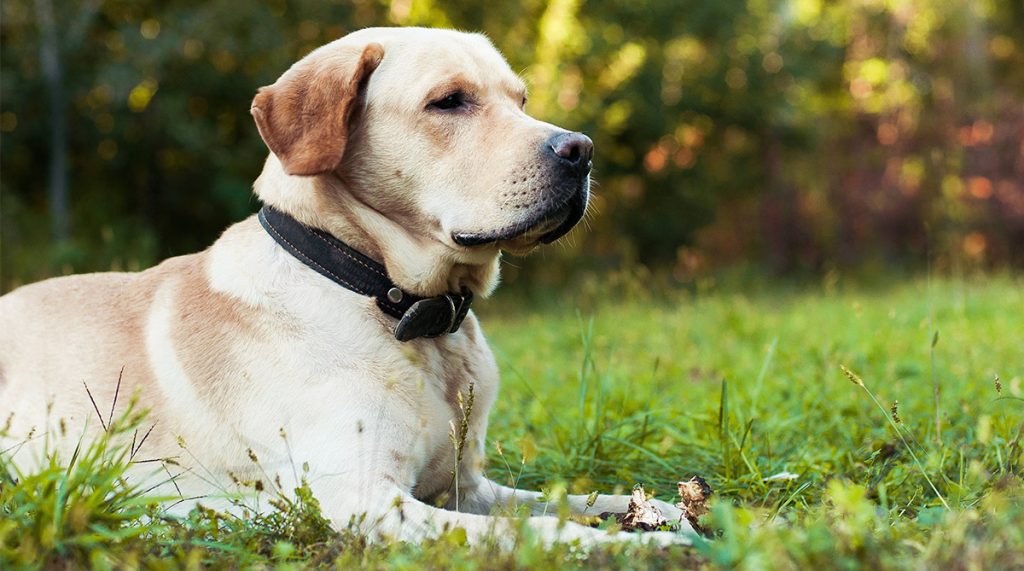 Consistent Traits
Although there are distinct variations between the Lab and especially Terrier types, there are some traits that you are guaranteed to see in a Lab Terrier mix puppy as they mature.
Your Lab Terrier mix will have high prey drive, and need plenty of exercise. They will be energetic, come rain or shine they will need to run, play, train or fetch to burn of that excess bounce.
Some of these hybrids will be cleverer than others. When it comes to intelligence in dogs, we tend to be talking about trainability.
Labradors are very focussed on their owners, which makes them easier to train with positive reinforcement. But I've found that some Terriers are also quicker than you might think. Our Jack Russell is very motivated by food, and loves to please us. As a result, doing basic training with her is a total pleasure.
Both Terriers and Labs are devoted partners. This can be expressed in different ways, from following you around your home to feeling stressed when you leave for short periods, but they will all love their families fiercely.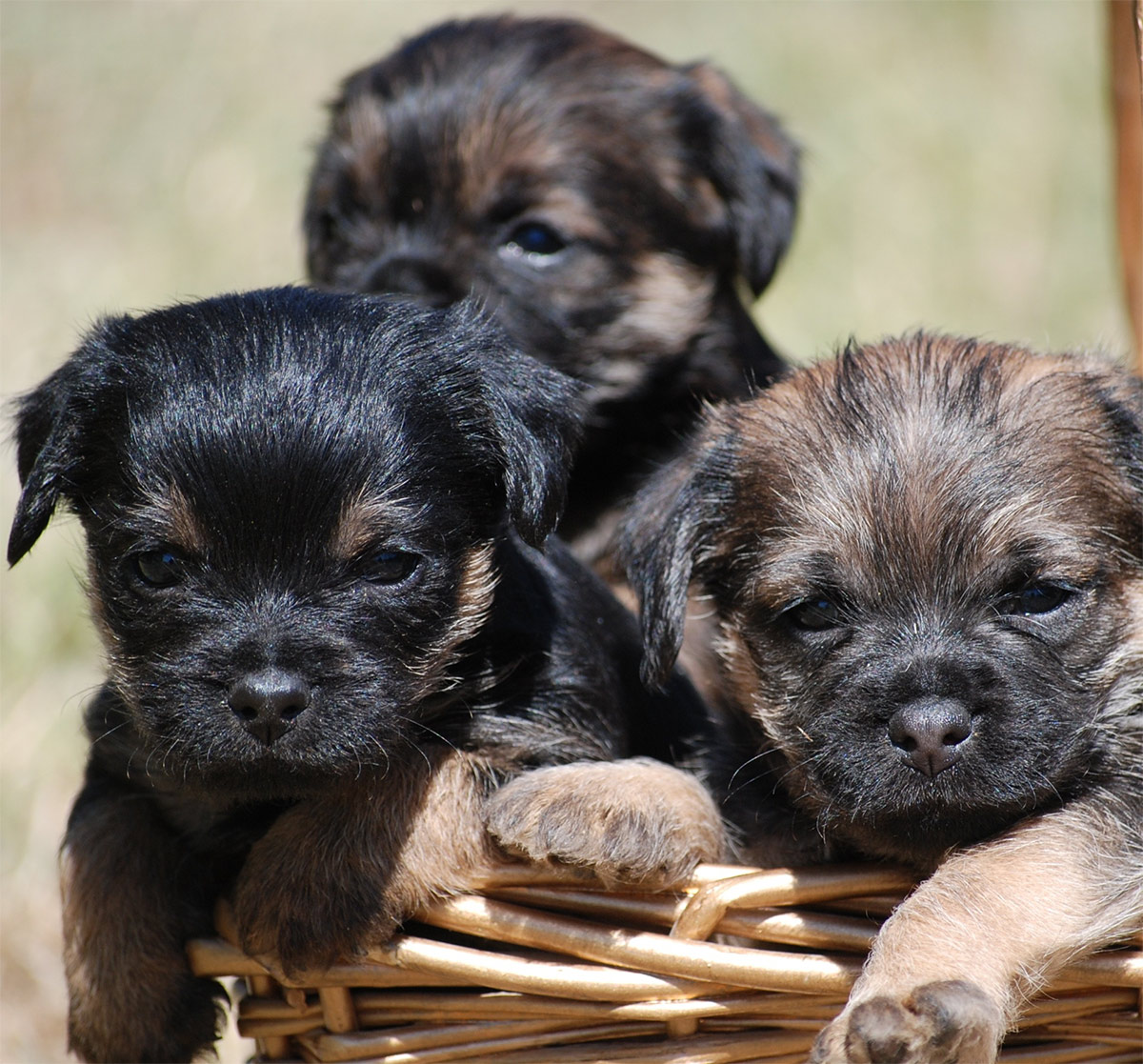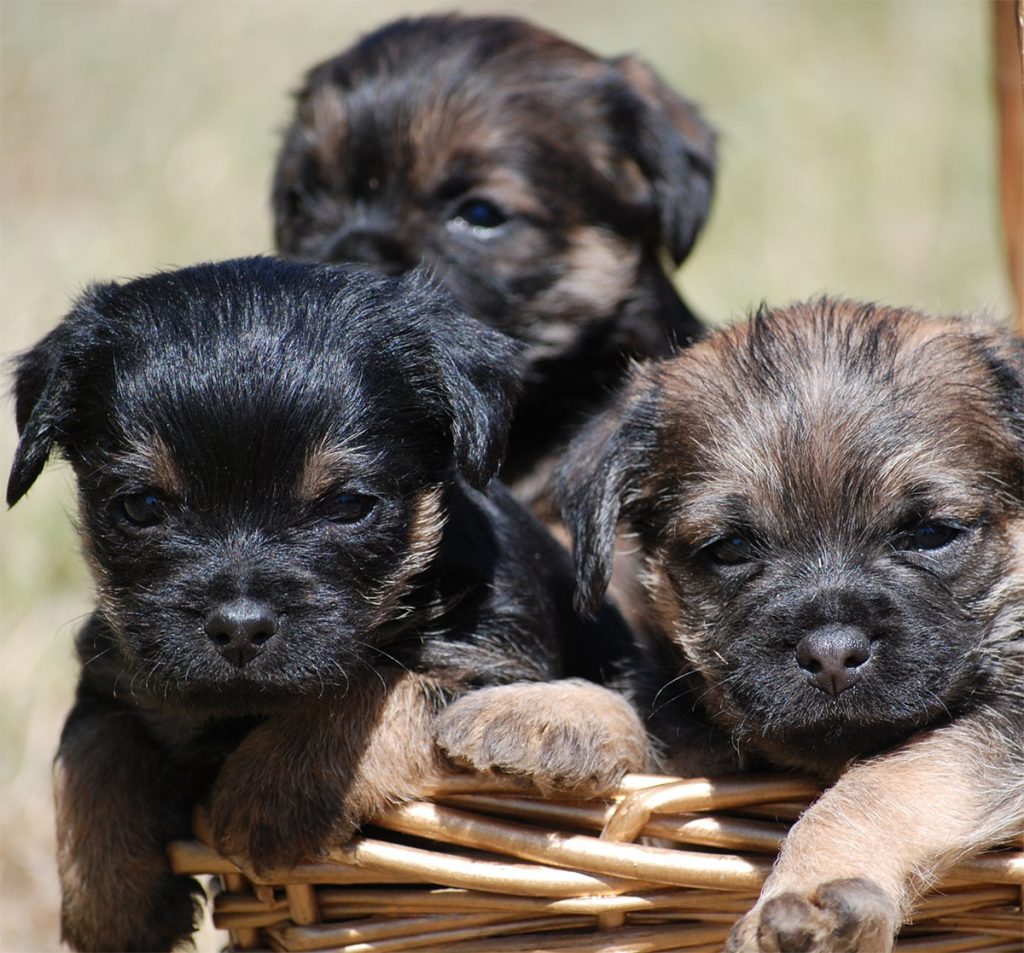 Friendliness and Socializing
Labradors tend to be confident around people, and if anything a little keen to greet everybody they meet. Yet the Terrier Lab mix temperament is a factor that will vary the most. Not within the family unit, but towards strangers or visitors to your home.
Some Terrier breeds are very socially confident, or indeed largely indifferent to people they don't know. They'll tolerate handling and interactions with strangers, but won't be delighted to see them.
Other Terrier breeds have a bit of a reputation for being aloof or even wary of unfamiliar people. This reputation is linked with the American Staffordshire Terrier, Pitbull Terriers and English Bull Terriers.
These breeds require more socialization than the average Labrador puppy or even Border Terrier puppy. They need to be familiar and confident with plenty of visitors to their homes, and given plenty of positive reinforcement to understand that everyone is welcome into their territory.
There are also concerns about bite type. It's by no means a certainty that your average Pitbull will be more aggressive than another Terrier type, but they have a bite style that is more damaging. They tend to grip hard, shake and pull. Whereas other breeds are more likely to dart in with a quick nip, which is less damaging.
Something to consider if you have small kids or want a dog that people are not going to feel nervous of, sadly, due to public expectations.
Several Sizes
Labrador weight sits on average at around 70lbs. But a full grown Lab Terrier mix can range in size enormously.
The Rat Terrier, Border Terrier or Jack Russell Lab mix is likely to be the smallest version of this diverse designer dog type. They could weigh as little as 15lbs into adulthood.
The Bull Terrier or Pitbull Terrier Lab mix will be one of the broadest, heaviest and generally largest Lab Terrier mix breeds in adulthood. Topping out around 70lbs, but sometimes even more.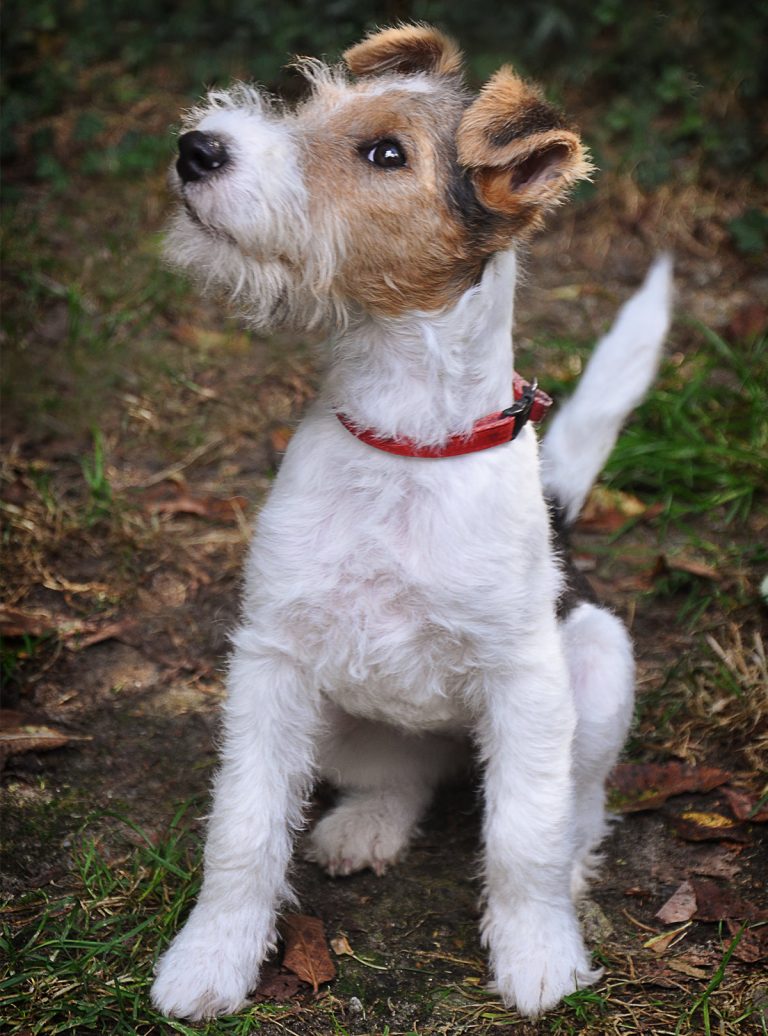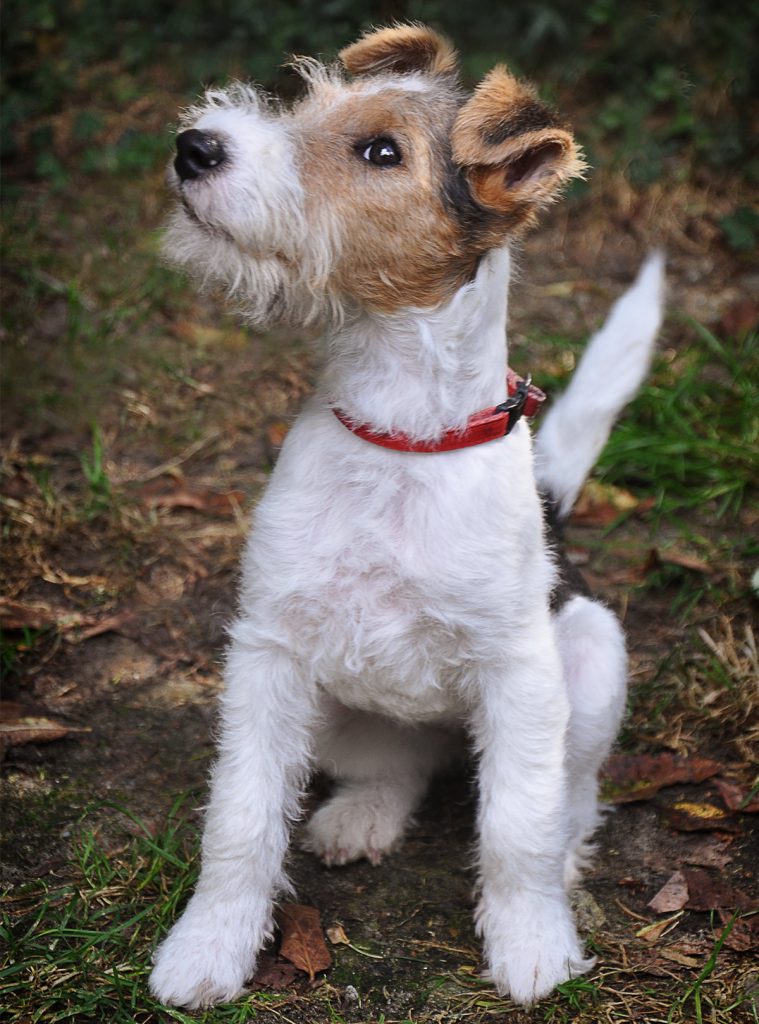 Choosing The Right Terrier Lab Mix
If you are looking for a Labrador Terrier mix as a family pet and companion, then I highly recommend going with a Border Terrier or Jack Russell Terrier Lab mix.
You could end up with a dog that's the classic feisty, fun loving Terrier type, or a bouncy, friendly Labrador style of pup. But either way, whatever the combination of characteristics you land with, you'll have a lovely family pet.
If what you want is a dog with a job, one to provide a hunting, therapy or working role, then you are better off sticking with a purebred Terrier or Labrador. They will have more reliable traits, and you'll have a better chance of raising the dog you want.
The Labrador Site Founder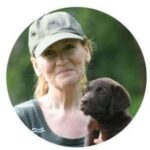 Pippa Mattinson is the best selling author of The Happy Puppy Handbook, the Labrador Handbook, Choosing The Perfect Puppy, and Total Recall.
She is also the founder of the Gundog Trust and the Dogsnet Online Training Program 
Pippa's online training courses were launched in 2019 and you can find the latest course dates on the Dogsnet website