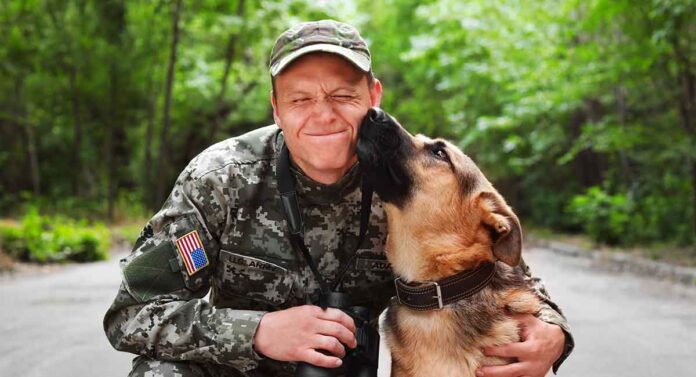 I love dog names that have an official slant to them. Something short, snappy, formal and tough in tone. Chief, Sarge, Sabre. Dao, Glaive or Marshal. Military dog names range from popular weapons to battles, vehicles and even through the ranks.
Whether you are a military history buff or a modern tactician fan, dog names that are inspired by the forces are a wonderful way to celebrate bravery, whilst still picking a really cool idea for your cute puppy.
Military Titles As Dog Names
Military ranks make awesome dog names. Here are some of the titles that sound best and make for distinctive dog names.
Captain
Officer
General
Major
Private
Chief
Sarge
Master
Corporal
Special
Brigadier
Lieutenant
Colonel
Marshal
Warrant
Staff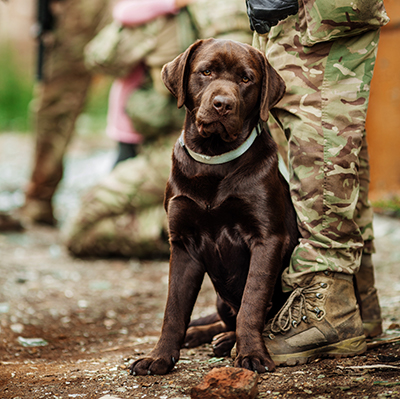 Female Military Dog Names
Military names aren't just for the boys, after all, half of all service dogs are female. And a rising percentage of the army, navy and airforce are women too.
All of these names have a powerful, brave or protective meaning behind them.
Ailani
Alessa
Alexa
Alice
Andrea
Biddy
Brenda
Eda
Gabby
Hedda
Hera
Ilda
Lexi
Lulu
Mairi
Neith
Onora
Polly
Rhetta
Ria
Sandra
Shura
Tilda
Ula
Male Military Dog Names
Many of the more classic military terms are more strongly linked with males. These warrior inspired names are strongly connected to heroic and fierce ideals.
Aaron
Achilles
Aegeus
Alajos
Alastair
Alexander
Aries
Barnes
Colvin
Conn
Darius
Gabe
Griffin
Helm
Kadir
Kalle
Liam
Priam
Solomon
Thane
Val
Walter
Yut
Ziggy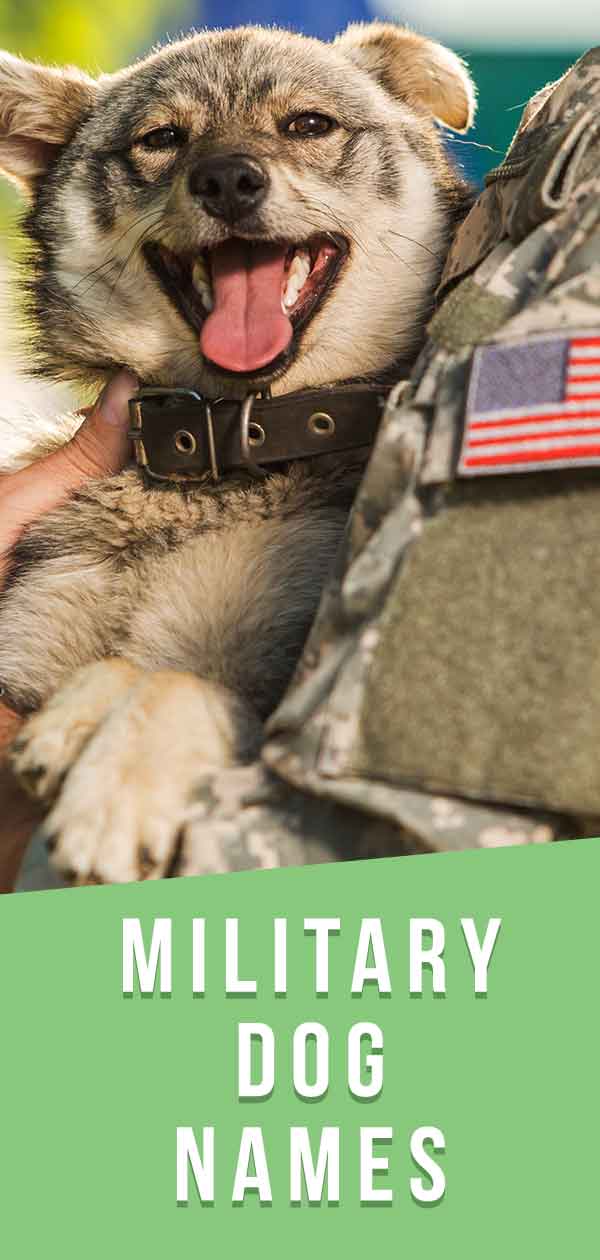 Famous Military Dogs
The military has jobs for a range of dog breeds. Not just the traditional German Shepherd, but Doberman, Labradors and even Spaniels have roles to play. These dogs have amazing abilities, and these are some of the canine heroes we have to thank.
Conan
Chips
Nemo
Cairo
Herta
Rex
Dino
Bdak
Adak
Annie
Xena
Cooper
Floki
Kirby
Kenner
Glory
Tony
Stubby
Wolf
Bruce
Buster
Pal
Teddy
Duchess
Types of Sword
Feisty fighter dog names sound awesome when inspired by swords. And I'm not just saying that because Historical Fencing is one of my main hobbies.
Dao
Kopis
Spatha
Dha
Pulwar
Sabre
Arming
Messer
Dussac
Tulwar
Katana
Zweihander
Wakizashi
Falchion
Claymore
Foil
Gladius
Cutlass
Tanto
Backsword
Rapier
Daggers Make Great Dog Names
Stiletto
Kukri
Dirk
Kris
Katar
Seax
Rondel
Jambiya
Khanjar
Polearm Inspiration
Glaive
Halberd
Spear
Poleaxe
Staff
Dog Names From Military Guns
War dog names derived from modern and historical firearms can't fail to sound decisive and, potentially, dangerous. Why not try these on for size, named after famous militaria brands.
Rifle
Pistol
Beretta
Sniper
Browning
Heckler
Koch
Herstal
Savage
Sturm
Glock
Benelli
Kimber
Henry
Barrett
Mauser
Springfield
Tanks and Planes
Army names are perhaps best inspired by everyone's favorite military vehicles. It's the tanks and planes section!
Scimitar
Valentine
Mark
Panzer
Sherman
Firefly
Tiger
Boarhound
Locust
Ferret
Boeing
Bulldog
Gloster
Hawker
Demon
Fury
Nimrod
Hunter
Hurricane
Tempest
Typhoon
Bristol
Fokker
Lockheed
The Labrador Site Founder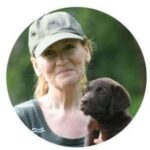 Pippa Mattinson is the best selling author of The Happy Puppy Handbook, the Labrador Handbook, Choosing The Perfect Puppy, and Total Recall.
She is also the founder of the Gundog Trust and the Dogsnet Online Training Program 
Pippa's online training courses were launched in 2019 and you can find the latest course dates on the Dogsnet website