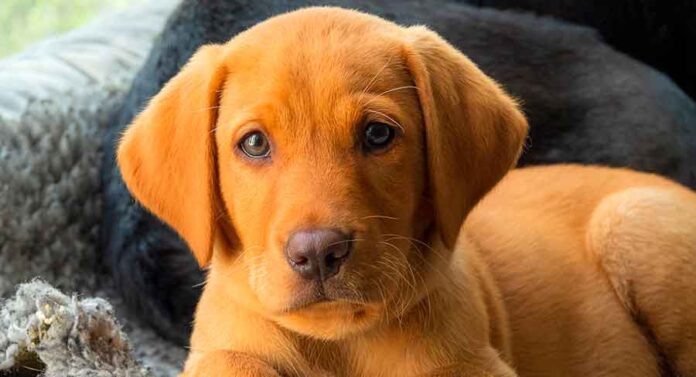 Tough dog names a really fun way of naming your new puppy. And we are going to help you choose some of the toughest dog names around. Do you want to make a statement, show off your dog's bravery, or even pick something ironic for a little cutie? Whether you are searching for tough female dog names or tough male dog names, you'll find them here!
Best Tough Dog Names
Some names come and go, others are totally timeless. These tough dog names will stick around for a long while yet:
Fender
Butch
Dana
Dutch
Dragon
Damia
Gnasher
Mauser
Shredder
Marine
Vixen
Arya
Tank
Rowan
Atlas
Samson
Icon
Heath
Echo
Andrea
Tough Female Dog Names
The best tough girl dog names can be feminine and fierce simultaneously. Or just plain hard and gritty. You can grab them out of the baby naming lists, or find them associated with bold or daring traits.
Inspired by fiction, or based in reality. Tough sounding female dog names really are everywhere. Whether the names have an air of menace or simply an association with a tough woman, get inspired with these ideas.
Amber
Arya
Astra
Avril
Breanne
Briana
Bridget
Carla
Damia
Erin
Harley
Jenna
Kahlan
Kelsey
Kitana
Lara
Matilda
Nina
Rogue
Rowan
Roxie
Sheba
Storm
Trixie
Ursa
Valkyrie
Zelda
Tough Male Dog Names
Tough boy dog names can come from a huge range of inspired places. Although they are often human names too. Whether you are choosing your favorite tough mystical, mythical or 100% real character, there are a lot of ideas to choose from.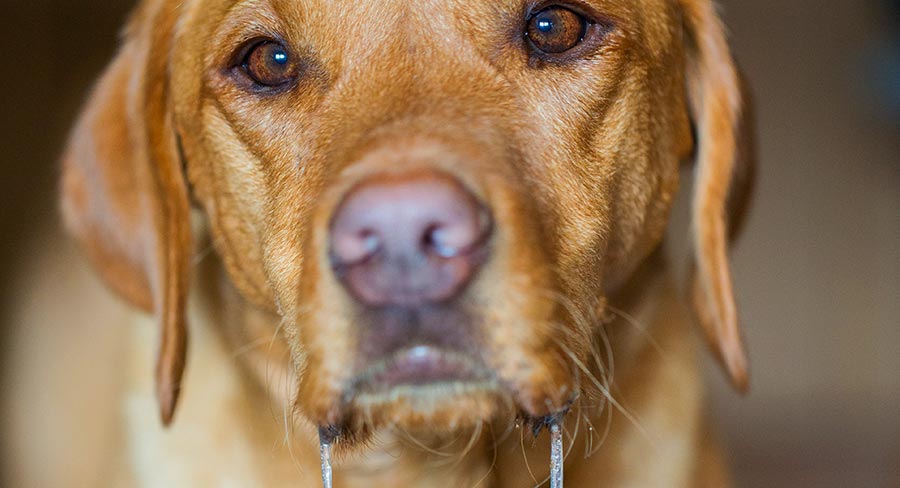 And I bet you'll love some of these great traditional tough dog names too.
Ajax
Archer
Ares
Axel
Blake
Brick
Brutus
Buck
Dane
Ethan
Griffin
Hale
Heath
Holt
Jax
Jet
Knox
Lex
Preston
Ryder
Samson
Scrapper
Stone
Wayde
Zane
Tough Guard Dog Names
Some of the toughest dogs around have guard dog duties. They make their owners and families feel safe and secure. However, most of our family pet dogs aren't actually going to guard our house any time soon.
If we're honest, our Labs are more likely to welcome burglars in with open paws than with a fierce growl. But that doesn't mean their name can't conjure up a serious impression when heard by anyone who passes by!
Bouncer
Buckler
Captain
Colonel
Gauntlet
General
Helm
Major
Marine
Marshal
Master
Officer
Pistol
Private
Sentinel
Sergeant
Shield
Trigger
Warden
Watcher
Our Labs are definitely more likely to give any intruders a thorough licking than send them packing. But that doesn't mean it's not fun to mess around with tough ideas. And what's a step up from guard dog? Police dog!
Tough Police Dog Names
Although in reality most police dogs have rather standard human style names, if we were in charge of naming them they'd get something a lot more dramatic. Not to mention tougher! Here are some tough dog name ideas that would suit any police dog down to the ground.
Bear
Beretta
Blue
Blazer
Bruin
Caesar
Charger
Colt
Hooper
Hawk
Lobo
Mauser
Odin
Ranger
Rex
Rhodes
Sable
Scout
Trooper
Walther
And if they aren't tough enough, how about taking a step towards something out of the ordinary?
Spooky Dog Names
That haunting feeling that sends a shiver down your spine can be an inspiring place to look. Even if your cute pup is hardly likely to freak anyone out.. Well, maybe during the dreaded puppy biting phase! But that soon passes, and the teeth are never intended to be malicious.
Yet that doesn't mean you can't have fun thinking up spooky names or nicknames for her. Here are some ghastly ideas for the grimmest tough dog names around.
Banshee
Beast
Demon
Diablo
Fang
Ghost
Ghoul
Goblin
Gremlin
Haunt
Hellhound
Hellion
Maniac
Mutant
Ogre
Phantom
Serpent
Sneer
Spectre
Spook
Troll
Villain
Wrath
Zombie
Fierce Dog Names
What could be cuter than an adorable puppy with a name that strikes terror into the hearts of your companions? Or funnier to call out at the dog park! These fierce dog names give a great twist to the tough tale!
Barbarian
Brute
Chaos
Cobra
Cutthroat
Dragon
Fiend
Fury
Gunner
Ire
Jaws
Poison
Punk
Rage
Rowdy
Sabre
Savage
Scar
Shredder
Spite
Torment
Vandal
Venom
Perhaps fierce dog names just aren't tough enough for you? Big dog names can also make a massive impression on your friends and family. But maybe you were looking for a different take on tough? Then let's slip on over to a more felonious world…
Villain Names For Dogs
How many tv and movie bad guys have given across a real tough attitude over the years. They can be a great way to find the perfect tough dog names that really pack a punch.
Although your pup would obviously never be dastardly, you might feel the shoe fits as they sneak off with their teething toys to hide in their lair (otherwise known as their crate). Here are some of our favorite bad guys that could make great names for dogs too!
Bane
Cruella
Cyborg
Doom
Draco
Dracula
Dredd
Gollum
Gothel
Gruber
Hades
Hannibal
Krueger
Loki
Magneto
Ursula
Ra's
Ratched
Stryker
Vader
Vector
Voldemort
Zod
Zoom
Hench Dog Names
What says tough more firmly than strength? Whether it's inner strength or sheer muscular poundage, the most muscular are almost always associated with being the toughest. And dogs are no different.
Whether you give your pup a name that literally means strong, or one that has ties to a character, there are loads of great choices. They don't have to be serious, but can also be a tongue-in-cheek nod to strength too! What do you think of these?
Andra
Angus
Brunt
Beefcake
Brawn
Burly
Hercules
Jedi
Juggernaut
Khaleesi
Mighty
Mountain
Odinson
Ragnar
Red
Superman
Tarzan
Thor
Tough Dog Names For Labradors
Labs might be some of the friendliest dogs around, but they can still rock a tough dog name. Toughness goes hand in hand with love, protectiveness and loyalty. Which are all Labrador traits!
Amaya
Artemis
Diesel
Dutch
Dorado
Duke
Fender
Hags
Jett
Max
Onyx
Raven
Ravenna
Sunna
Why A Tough Dog Name?
Tough sounding dog names don't automatically mean that your pup is the meanest on the block. But they do present a fun attitude.
Whether you want to give an air of serious business to your fur baby, or you just love a serious name, there are some great ideas in the world of tough dog names.
Tough names can also be a great way to show off a big dog breed.
There is something about tough dogs that has an enduring appeal. And they don't have to actually be tough. Just look that way! Big square heads, broad bodies and a stance that says they mean it.
Even lovely Labs can rock this look – especially the broader English style dogs. A slightly tough look, inevitably followed up by dozens of licks, snuggles and a seriously cheerful doggy grin.
Choosing The Best Tough Dog Names For Males and Females
Any dog can have a tough dog name, if you want them too! Whether you are using them with a heavy hand or irony, or total seriousness, they can be a really fun choice.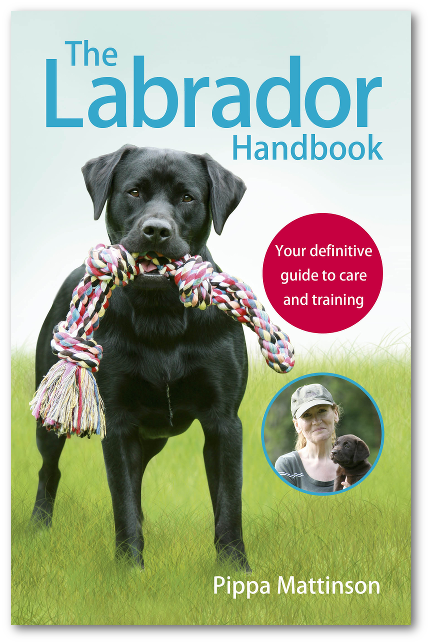 Need more inspiration? Check these out:
What's your dog called? We'd love to hear your own ideas for the best names. Let us know in the comments below!
Find even more great ideas here.
The Labrador Site Founder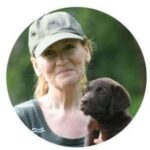 Pippa Mattinson is the best selling author of The Happy Puppy Handbook, the Labrador Handbook, Choosing The Perfect Puppy, and Total Recall.
She is also the founder of the Gundog Trust and the Dogsnet Online Training Program 
Pippa's online training courses were launched in 2019 and you can find the latest course dates on the Dogsnet website