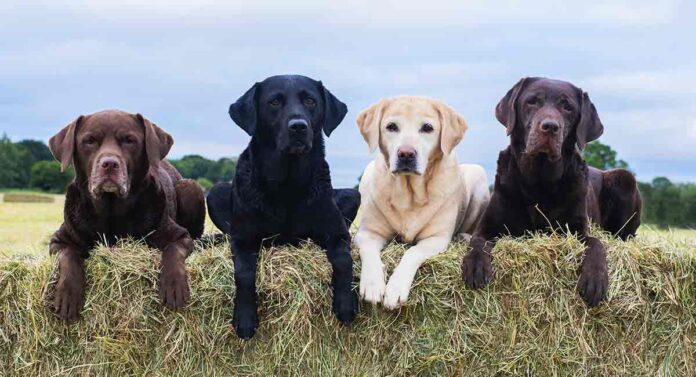 Country dog names come in two general categories – those inspired by the country music industry, and those that give a nod to deep South ranch life.
These ideas really lend themselves to puppy names, because the associated words tend to have clearly enunciated letters, and stand distinctively apart from your usual doggy commands.
Dog names mean so much more when they hang on that gorgeous Southern drawl, don't they. Whether you're from Virginia, Louisiana, Carolina, Tennessee, Kentucky or Mississippi, or just wish you were there right now, these ideas will associate your pup with your favorite place.
I've kept them short and sweet, just like your tiny new pet.
Country Songs and Singers
If, like me, you spend far too much time listening to Dolly Parton, Johnny Cash and Taylor Swift, you'll love the songs and singers who have lent their names to our lists.
Bobby
Buck
Carrie
Cash
Conway
Dolly
Don
Dixie
Flatt
Frizzell
Garth
Jerry
Jimmie
Jolene
Keith
Kenny
Kitty
Lambert
Leftie
Loretta
Louvin
McGraw
Mel
Milsap
Monroe
Patsy
Ray
Reba
Rodgers
Ronnie
Shania
Strait
Tammy
Taylor
Tim
Tub
Twain
Twitty
Waylon
Willie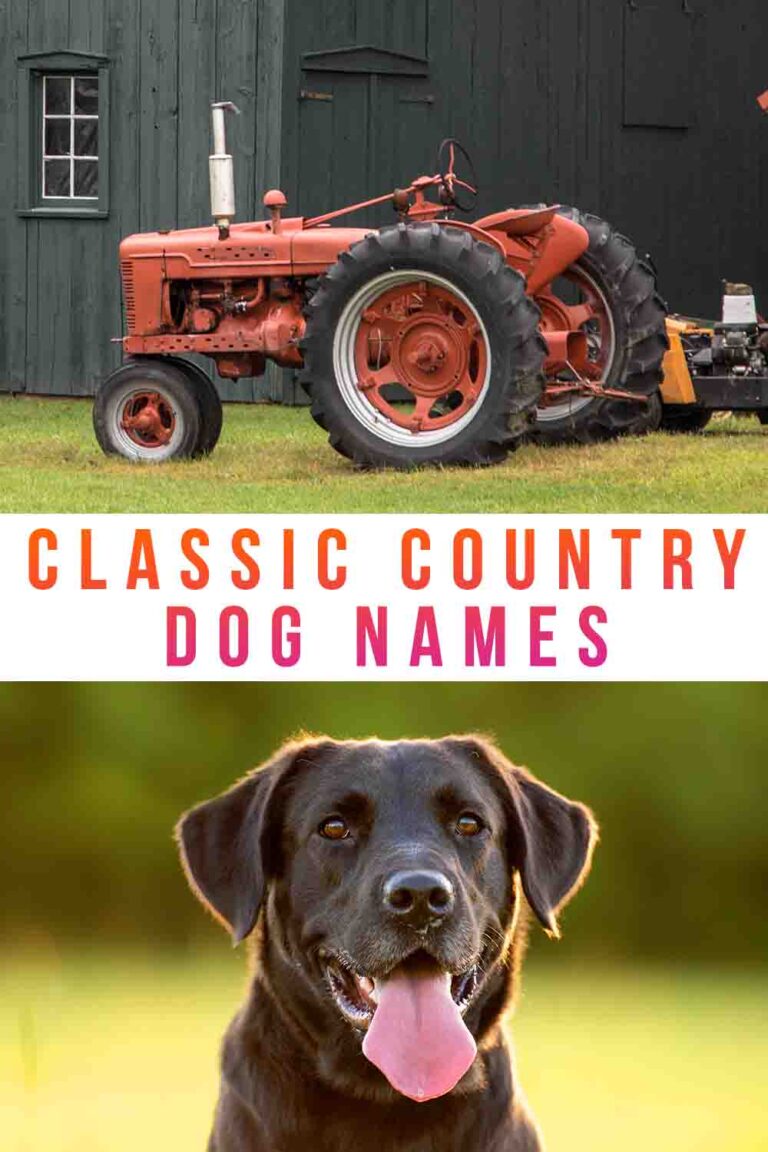 Cowboy and Cowgirl Dog Names
Cattle dogs, herding breeds and hunters are all staples of the cool cowboy community. Powerhouse canines suit names with an edge, but also that show off their intelligence, cooperation and enthusiasm for activity.
Ant
Archie
Autumn
Bella
Blossom
Bronco
Buck
Bush
Buster
Buzz
Chick
Clover
Corn
Crumble
Digger
Feather
Fen
Grazer
Hilly
Lass
Pig
Pistol
Rocco
Rodeo
River
Shepherd
Trigger
Trotter
Tyre
Wrangler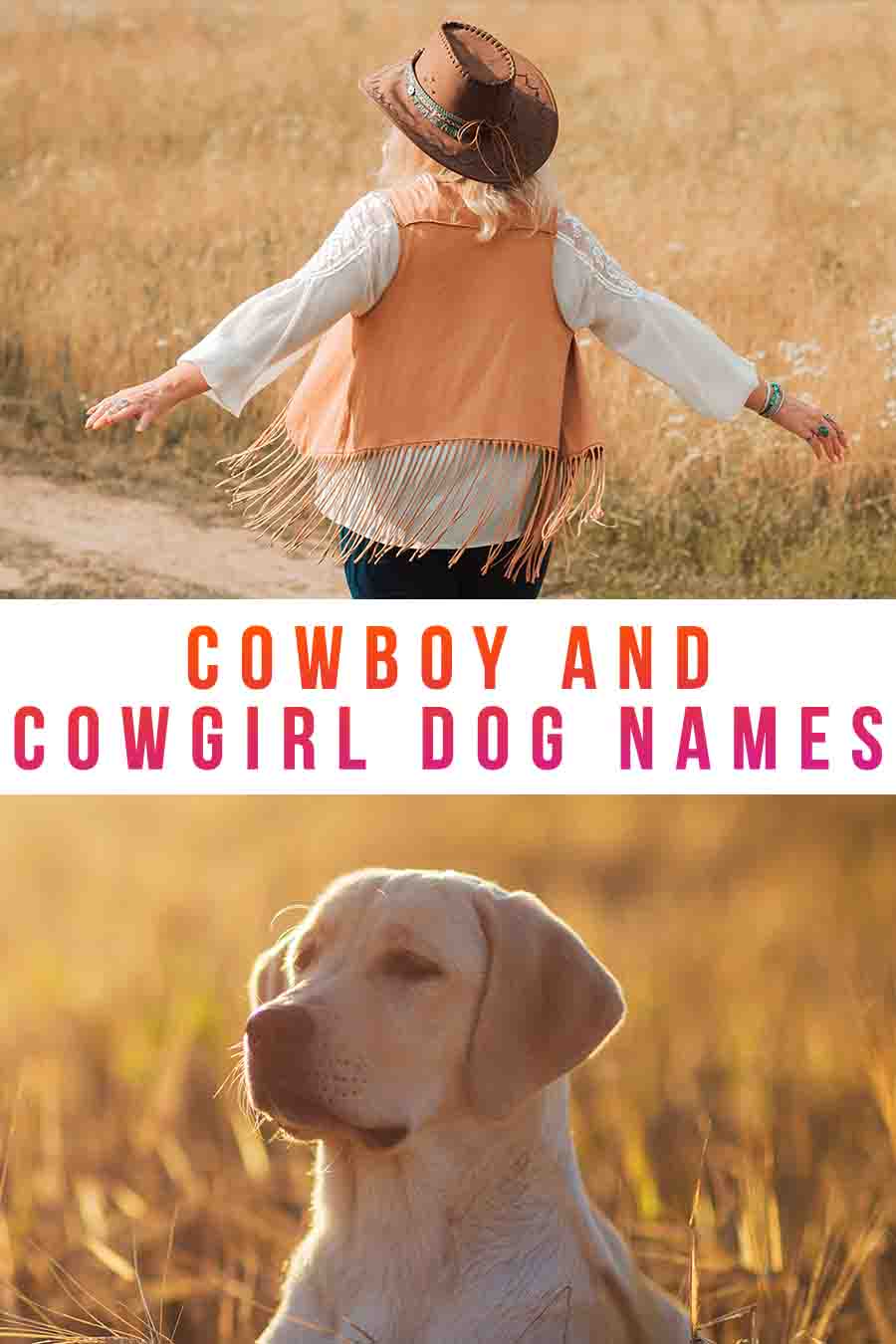 Traditional Girls' Names
These feminine names have an old fashioned edge to them. They are not only great for the country theme, but these vintage names are also charging back into modern tastes right now. A win win!
Alice
Annalee
Augusta
Beatrice
Bella
Betsy
Blanche
Callie
Clara
Daisy
Dotty
Edie
Ethel
Faith
Flora
Grace
Hattie
Henny
Iris
Lily
Mabel
Mollie
Nellie
Nora
Opal
Patsy
Ruby
Ruth
Vivian
Willa
Classic Boys' Names
I love a nostalgic name. These retro ideas actually contain my own son's name, so you can tell I'm committed to the theme!
Abe
Alf
Art
Bert
Byron
Cecil
Clyde
Doug
Duke
Emmett
Eugene
Ernest
Felix
Floyd
Forest
Glenn
Grover
Holden
Jasper
Kenneth
Kent
Leon
Marvin
Milton
Norm
Otis
Percy
Ray
Remy
Sol
Theo
Tucker
Vincent
Vernon
Quincy
The Labrador Site Founder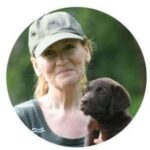 Pippa Mattinson is the best selling author of The Happy Puppy Handbook, the Labrador Handbook, Choosing The Perfect Puppy, and Total Recall.
She is also the founder of the Gundog Trust and the Dogsnet Online Training Program 
Pippa's online training courses were launched in 2019 and you can find the latest course dates on the Dogsnet website