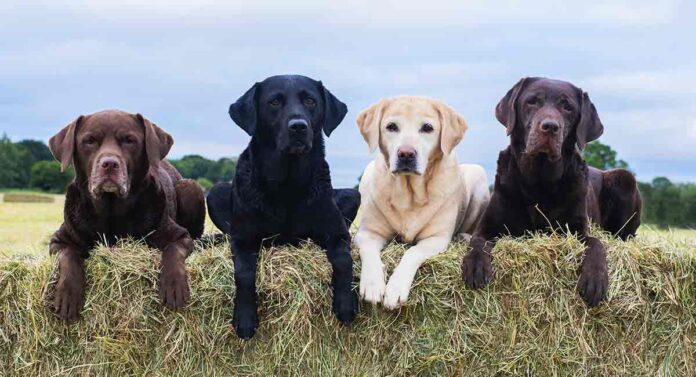 Country dog names are perfect for ranch dogs, or city dogs that love spending time running out in the wild!
You can get inspiration from famous country singers, southern lifestyles, or even just the landscape! Here are some ideas you're bound to love.
Best Country Dog Names
Ant
Archie
Autumn
Bella
Blossom
Bronco
Buck
Buckaroo
Bush
Buster
Buzz
Chick
Clover
Corn
Cowboy
Crumble
Digger
Dixie
Dolly
Feather
Fen
Grazer
Gunslinger
Hilly
Kansas
Lass
Leafer
Monty
Pig
Pistol
Rocco
Rodeo
River
Shepherd
Shooter
Trigger
Trotter
Tweets
Tyre
Wrangler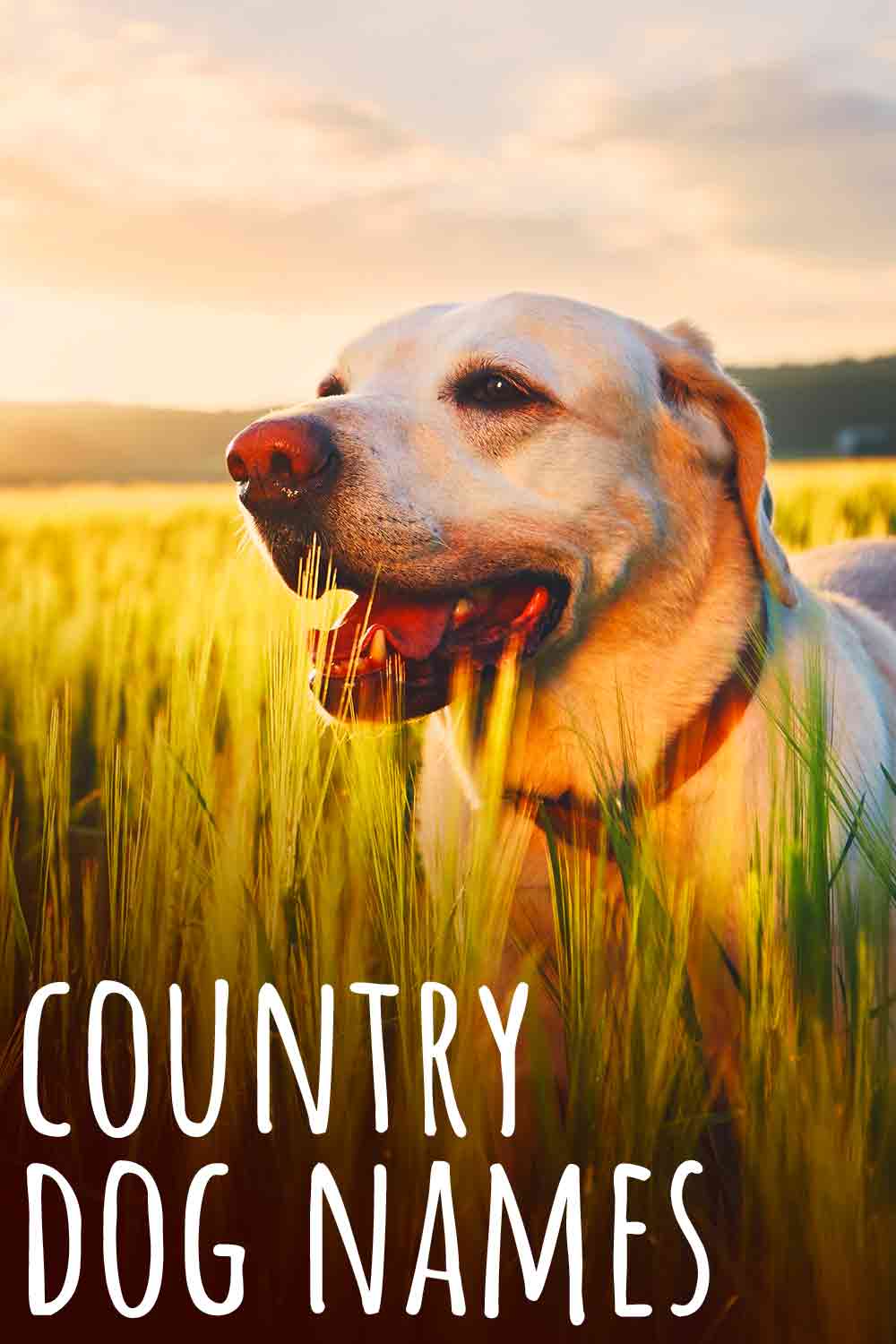 Quick Links
We've split the rest of our favorite ideas into different categories. Just click the links below to jump straight to one that fits your needs.
First off, let's look at names for country girl dogs!
Country Girl Dog Names
Here are some country female ideas that show off just how majestic and beautiful your girl is.
Alison
Anna
Barbara
Belle
Betty
Charlene
Clarabelle
Clarice
Daisy
Darla
Deana
Diane
Dolly
Dorothy
Ellie
Eva
Faith
Faye
Georgia
Grace
Hattie
Hayley
Ida
Jane
Katie
Katherine
Leslie
Loretta
Mabel
Maggie
Maisie
May
Millie
Nancy
Nellie
Olivia
Ophelia
Pearl
Priscilla
Rosie
Savannah
Shelby
Tabitha
Tammy
Tanya
Tilly
Trudi
Wendy
Whitney
Yvonne
Of course, it's not all about the ladies!
Country Boy Dog Names
Here are some great options that will suit any dog with a country lifestyle.
Abel
Albert
Alexander
Benjamin
Bertie
Carl
Coby
Daniel
David
Drew
Duncan
Edward
Elijah
Ethan
Evan
Freddie
Gareth
Graham
Harvey
Hugo
James
Jason
Jonathan
Lance
Luke
Mason
Nathan
Ned
Neil
Oscar
Patrick
Peter
Ron
Rupert
Samuel
Terry
Tobias
Tucker
Wade
Wyatt
Looking for something a little less gender specific?
Unisex Country Dog Names
Here are some ideas that will suit any country dog, no matter what their gender.
Aiden
Albie
Alex
Ashley
Avery
Bailey
Bear
Blair
Cameron
Cassidy
Charlie
Coby
Dallas
Devon
Frankie
Georgie
Hayden
Harper
Jackie
Jesse
Jo/Joe
Jordan
Kennedy
Leigh
Lennon
Leslie
Mickey
Morgan
Oakley
Parker
Quinn
Rain
Reese
Remi
Ricky
Riley
Robin
Sam
Tanner
Taylor
Or perhaps you'd rather steer away from "human" names altogether.
Cute Country Dog Names
Even hardworking country dogs are adorable. Here are some names to show off just how cute your pooch is.
Acorn
Banjo
Barker
Bean
Beaux
Beaver
Bee
Blessing
Blossom
Buckle
Bud
Cactus
Cowboy
Cuddles
Cupid
Elf
Fisher
Flower
Gent
Gnome
Jumper
Lady
Leaf
Milky
Moose
Mouse
Mushroom
Nature
Parker
Petal
Pollen
Prince
Pumpkin
Roan
Rooster
Shep
Sprite
Sprout
Wonder
Wooley
Country dogs are also some of the toughest dogs around!
Badass Country Dog Names
Country dogs are hardworking, loyal, and dedicated. So, perhaps they're better suited to a badass name like one of these!
Adder
Ale
Antler
Axe
Bear
Beater
Blade
Bolt
Booster
Bracer
Crusher
Danger
Hammer
Herder
Hog
Hornet
Hunter
Fang
Foxglove
Fury
Mill
Nettle
Pistol
Ranger
Revolver
Rifle
Roper
Saw
Scythe
Shadow
Shooter
Skull
Snake
Spider
Stinger
Thistle
Thorn
Venom
Wolf
Wrench
Or how about taking inspiration from the country itself?
Country Inspired Dog Names
Here are some name ideas inspired by the beautiful landscape and animals found in the country.
Aga
Apple
Basil
Berry
Bridge
Brook
Cattle
Chicken
Cider
Daffodil
Daisy
Deer
Farmer
Forest
Fossil
Grange
Hay
Hedge
Henge
Hen
Hiker
Lily
Loch
Logger
Moor
Otter
Parsley
Peach
Pebble
Pidgeon
Plow
Pond
Puddle
River
Rosemary
Sage
Star
Stile
Tadpole
Willow
Country music is another great place for inspiration.
Names Inspired by Country Music
Here are some great names for dogs with owners that absolutely love country music.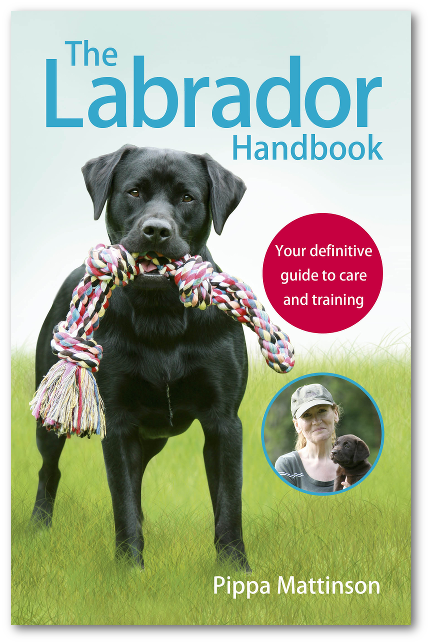 Bobby
Buck
Carrie
Cash
Conway
Dolly
Don
Dixie
Flatt
Frizzell
Garth
Jerry
Jimmie
Keith
Kenny
Kitty
Kristofferson
Lambert
Lefty
Loretta
Louvin
McGraw
Mel
Milsap
Monroe
Patsy
Ray
Reba
Rodgers
Ronnie
Shania
Strait
Tammy
Taylor
Tim
Tubb
Twain
Twitty
Waylon
Willie
The Best Country Dog Names
Ultimately, the best country dog name is one that will suit your new pet down to the bones. Have you found your perfect name choice in this list?
Or did you choose one that we missed off? Let us know your favorite country dog name ideas in the comments!
More Name Ideas
The Labrador Site Founder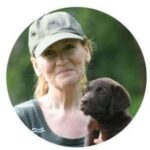 Pippa Mattinson is the best selling author of The Happy Puppy Handbook, the Labrador Handbook, Choosing The Perfect Puppy, and Total Recall.
She is also the founder of the Gundog Trust and the Dogsnet Online Training Program 
Pippa's online training courses were launched in 2019 and you can find the latest course dates on the Dogsnet website