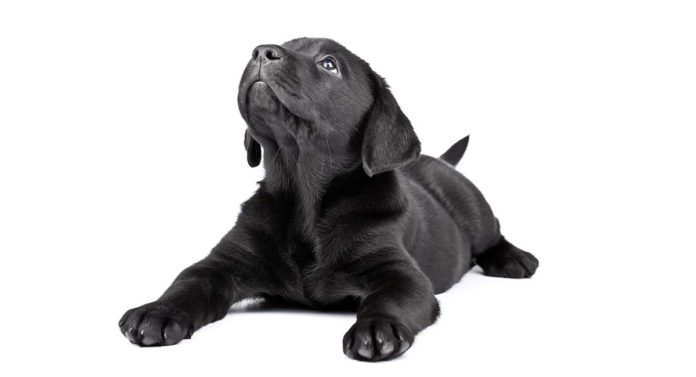 Black dog names are perfect for black puppies and other dark haired dogs. Today we are going to share dozens of amazing ideas for naming your black dog. Whether you are looking for traditional names for a black dog, or off-the-wall, unique black puppy names, we've got lots of black color names for you.
Contents
Check out our lists of ideas for names for animals. These are inspired by more than just coat color, and include tips for coming up with unique names for black dogs that no one else will have. Creative dog names can be inspired by so many things. Traditional human names, cute animals, other words for black, and even the natural world can give you some great ideas.
Top 40 Black Dog Names
Our top forty favorite classic black dog names include:
| | |
| --- | --- |
| Shadow | Jet |
| Raven | Guiness |
| Ember | Liquorice |
| Ebony | Midnight |
| Zorro | Coal |
| Dusk | Bear |
| Pitch | Crow |
| Inky | Limo |
| Storm | Luna |
| Cosmos | Voodoo |
| Treacle | Nightshade |
| Shady | Amaya |
| Panther | Blackjack |
| Pepsi | Espresso |
| Smoky | Mamba |
| Sooty | Cinders |
| Ash | Velvet |
| Thunder | Blackie |
| Talon | Twiglet |
| Nero | Bullet |
| Goth | Merlin |
Best Names for Black Dogs
Naming your dog should be fun. Having a list of dog names for black dogs to flick through can be helpful. You don't have to think up a whole lot of names or look all over the internet. With our list of over 200 names you can be a step ahead in making this important decision. Maybe you chose this list because you're getting a black puppy and have something in mind that's connected to its strong black color. So that's where we'll kick off.
Black Dog Names Linked with the Color Black
Names that mean dark are a great way of giving your black puppy a special name. Every one of us attaches to symbolic meaning to the color black – it's shrouded in mystery. Some of the associations are negative and dark. But black also represents power and authority, elegance and dignity, calm and protection. You're bound to find something in the list below linking the meaning you attach to black and how you see your dog in the future.
Ebony
Dusky
Inky
Storm
Zorro
Graphite
Morticia
Liquorice
Jet
Boss
Zulu
Pitchy
Batsho
Moor
Villain
Blackster
Monk
Coalface
Diablo
Prince
Night Rider
Knight
Sir
Miner
Limousine
And black and white dog names for pups with pale markings:
Domino
Panda
Bishop
Friar
Cookie
Spotty
Raven
People names for dogs have become more popular recently compared to the old days. Let's have a look at girl names and boy names for black dogs next.
Girl Names for Black Dogs
We tend to choose black female dog names to reflect how we feel about our pet. Psychologists believe that we're forming closer emotional bonds with our pets now than in the past. More than ever before dogs and cats are seen as part of the family. For some people they even take the place of children – at least for a while. There are a lot of great female black dog names out there and here are a few of them.
Sherry
Kali
Cindy
Sadie
Trudy
Grace
Aurora
Sarah
Abby
Liz
Candy
Susan
Rose
Lily
Kate
Katherine
Sonya
Darlene
Yolanda
Vilma
Georgina
Christine
Nancy
Yasmin
Britney.
Girl dog names for black dogs are often sweet sounding but they don't have to be. You can find a huge range of brilliant girl puppy names in this fun list.
Boy Black Dog Names
When it comes to boy black dog names, there are tonnes of choices. A lot of these names may be short, but they're fun and cute all at the same time. Some of the names are also associated with famous people. This includes characters in movies or series, musicians, and even royals and well-loved public figures. Popular culture has started to feature strongly in naming dogs. And they're not always the good guys!
Jasper
Jake
Jeb
Rosco
Ernie
Elmo
Tony
Nate
Cree
Cobb
Bart
Jerry
Johnny
Paul
Boris
Zander
Brad
Trent
Cooper
Kent
Silas
Franklin
Sam/Sammie
Raymond.
And the male dog names don't end there.  Sometimes you just want to come up with a fun name for your dog. Next we'll have a look at fun and then cute black dog names.
Fun Black Dog Names
Some families just have that great sense of humor. They usually come up with dog names that are fun and funny. Here are some names that will get lots of smiles.
Goob
Reeces
Juicy
Blondie
Hershey
Chicken
Jersey
Muddy
Mosley
Tater
Topper
Foo
Knobby
Fancy
Ford
Trouble
Chancellor
Lager
Guinness
Boss
Stick
Berry
Daisy
Bevis
Tipsy
There is plenty more fun to be had in our massive funny dog names guide here! And cute dog names are also fun.
Cute Names for Black Dogs
Little cute dog names are plentiful. Cute names should make you want to smile – if it doesn't then it probably can't be considered cute! Here are a bunch of choices that are sure to get grins from everyone that hears them.
Chippy
Kaluha
Brownie
Morris
Sweetie
Cookie
Shandy
Lori
Lawna
Twizzler
Madison
Thumbelina
Toodles
Zippie
Flea
Daisy
Tippy
Skippy
Prancer
Alice
Fiona
Frannie
Cute names are usually given to small black dogs. When you know your dog is going to be big and strong you may want to choose an extra special name.
Big Black Dog Names
Do you have one of the big black dog breeds, like a Newfie? Take a look at your puppy's paws and if they're big then you might be looking forward to having a lovable big black dog! A powerful name will suit a big black dog. On the other side of the coin it can also be really cute when a big, sweet natured, lovable dog has a big name!
Here are more than a few fabulous choices for your giant bundle of dog love. There are names for both male and female dogs.
Brandon
Ragnar
Odin
Zeus
Thor
Zena
Ben
Fin
Cujo
Al
King
Bear
Athena
Helen
Ava
Tank
Hugo
Diego
Victor
Truman
Trent
Cosmos
Roth
Fallon
Mercedes
Nero
Bosco
Caleb
Fjodor
Jabu
Flare
Cool Names for Black Dogs
OK, so maybe you're into finding a really cool black dog name. While we have some fabulous choices, once you start thinking there are countless cool dog names. Kids are really good at coming up with cool names. If you can handle a cool name then listen to what they have to say! You just may get a name that's awesome and a lot of fun!
Muttly
Knut
Barkley
Tanner
Stout
Barker
Bowser
Sierra
Fleur
Speck
Dandy
Eddie
Leroy
Ronnie
Adriel
Ariel
Brantley
Chandler
Chance
Mason
Josh
Tom
Chopper
Eli
Colton
Jordan
Shadow
Nooner
Hank

And talking about cool black dog names – what about popular black cartoon characters?
Black Cartoon Character Names for Black Dogs
What about naming your black dog after that cartoon character that you adore? Here are the names of some of the most popular black cartoon characters that are also perfect for a furry pet.
Huey
Penny
Numbah
Tiana
Freeman
Franklin
Susie
Frozone
Riley
Oscar
Vince
Gerald
Unique Black Dog Names
Maybe you're someone that likes to think outside the box and not go along with the crowd. Here are some black dog names that not many dogs have.
Crowe
Elvis
Gracie
Grover
Landis
Loki
Larson
Tilly
Digger
Drover
Texas
Jackson
Dylan
Hunter
Cash
Bailey
Iris
Bandy
Bandit
Washington
Chomp
Champ
Tara
Mullet
Hoth
Hoss
Hal
You can find lots more unusual ideas for naming your dog here too.
The Importance of a Name
Bringing home a puppy is an exciting time, but it's also one that has its ups and downs. From sleepless nights to potty training, there is a lot to consider before you take the plunge into dog ownership. But one of the things that will tie you together through those early days will be shaping your dog's identity as a part of your family. And what has a bigger effect on a dog's identity and the bond between you than his name?
You have a huge decision to make in coming up with a perfect name for your new puppy. After all, you dog will probably have the name for the rest of his life. Let's have a look at a few tips before moving on to our suggestions for black dog names.
What to Name a Black Dog?
There are a lot of black dogs out there. And of course each one needs a name as beautiful and unique as they are. There are names that are suitable for big Labradors. Others are a better fit for cute and cheerful toy dogs.
A dog's name should be the right fit for the particular dog – and don't forget that he won't always be a cute bundle of fluff. A black dog's name could reflect his or her history as a working breed, or his potential future as a show line stunner.
Further, without you realizing it, the name you choose reflects your own opinions and experiences. This is the main reason why family members might disagree while trying to come up with a name for a new pup.
Keep it simple
Whatever you choose the name needs to be easy for you to say and for him to understand. This will make calling and teaching him simpler. This means that dog names should be mostly short and sweet. Keeping it simple also makes it easy for your dog, kids and friends to form a bond. Some people think you should get to know your new dog for a few days before deciding on a name.
This gives you a chance to see their personality and get to know them a bit. But you can make your mind up based totally on your expectations, or just the things you like!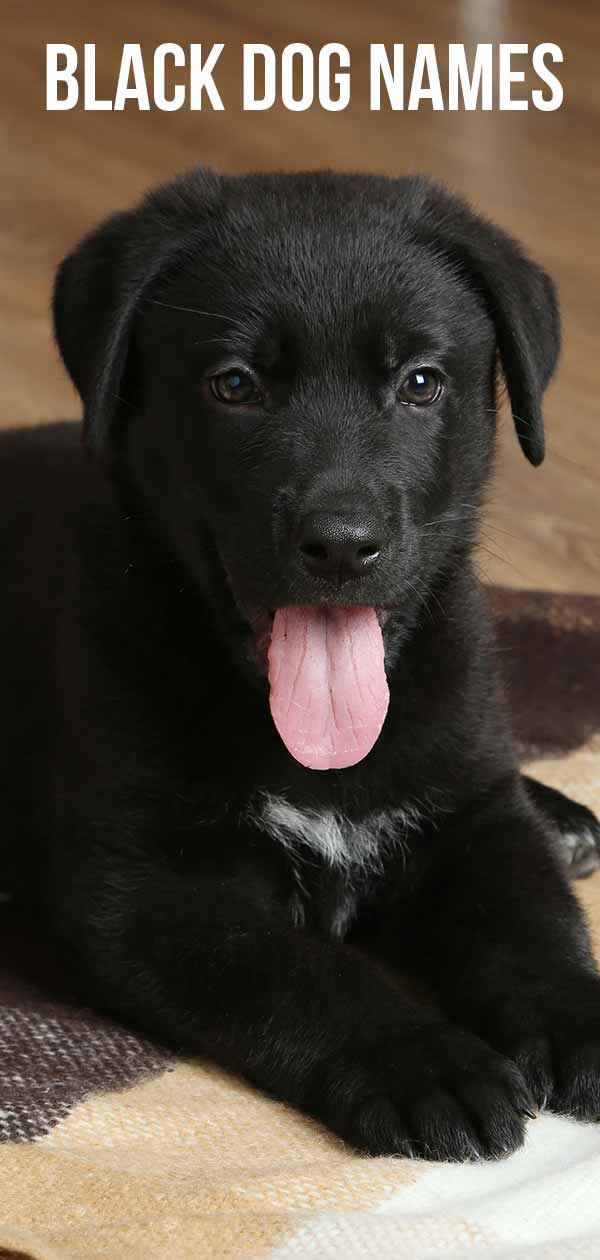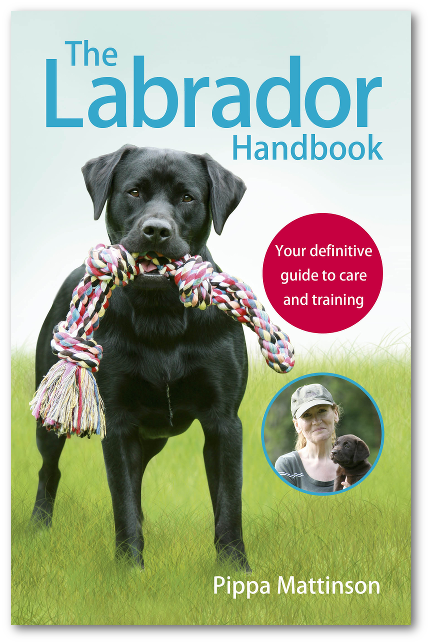 Choosing the best black dog names
There are thousands of great black dog names out there if you really start thinking and brainstorming. How about making a party out of naming a new dog!
Have some friends or family over and come up with a list. Narrow it down do the best five or ten and take a vote. And if you really can't decide and it's getting close to a family brawl? Put the best names in a hat and have a lucky draw.
We hope you've found lots of great names on this list. Also have a look at the reader's suggestions in the comments below. We would also love to hear your own ideas for black dog names! If you need some more inspiration, we've got plenty of other name articles for you to take a look at!
Related Articles
References
Coren, S. (2017) How important is your dog in your family and social life. Psychology Today.
Coren, S. (2018) How we choose our dogs' names. Psychology Today.
Ranker Characters. The best black cartoon characters of all time.
The Labrador Site Founder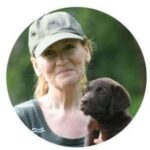 Pippa Mattinson is the best selling author of The Happy Puppy Handbook, the Labrador Handbook, Choosing The Perfect Puppy, and Total Recall.
She is also the founder of the Gundog Trust and the Dogsnet Online Training Program 
Pippa's online training courses were launched in 2019 and you can find the latest course dates on the Dogsnet website