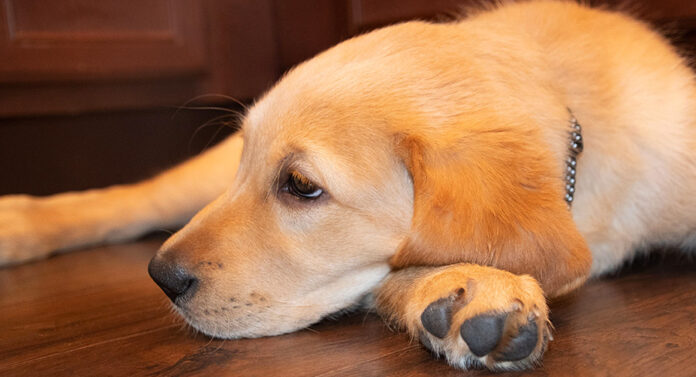 The Goldador is one of the first deliberate mixed breed dogs that I met, and I was instantly hooked. A family friend is involved with a Seeing Eye dog charity, and was helping a young pup with her socialization. This Golden Retriever and Labrador hybrid has been preferred by service dog charities for a while now for several reasons. They are fairly calm, but have an enthusiasm for training. Their intelligence is high, and they work well for positive rewards. Goldadors also tend to form strong bonds with their owners and families, but to be less over excited by meeting new strangers and other dogs. Which is quite a bonus if you have an important job to do. Goldadors are also hopefully more likely to avoid the strong cancer gene that is causing devastation across the purebred Golden Retriever breed right now.
Contents
Dogs that make great therapy animals are often brilliant pets, and despite being from two large, bouncy breeds that Goldador is no exception. Despite what the name suggests and their Golden Retriever heritage these puppies come in a range of colors from gold to yellow, black or even brown.
Goldador Characteristics
These dogs don't vary as much as a lot of mixed breeds because their parents are so similar. They are large but not giant, with short coats if they are a first generation hybrid. Their ears flop over, and they have fairly broad chests, long muzzles and lengthy legs. Their tails stick out straight behind them and might have some feathering.
As adults Goldadors weigh around 75lbs, and stand about 24 inches tall. Although obviously this will vary a lot from dog to dog, and depend on whether the parents were from slimmer working lines or stockier show breeding.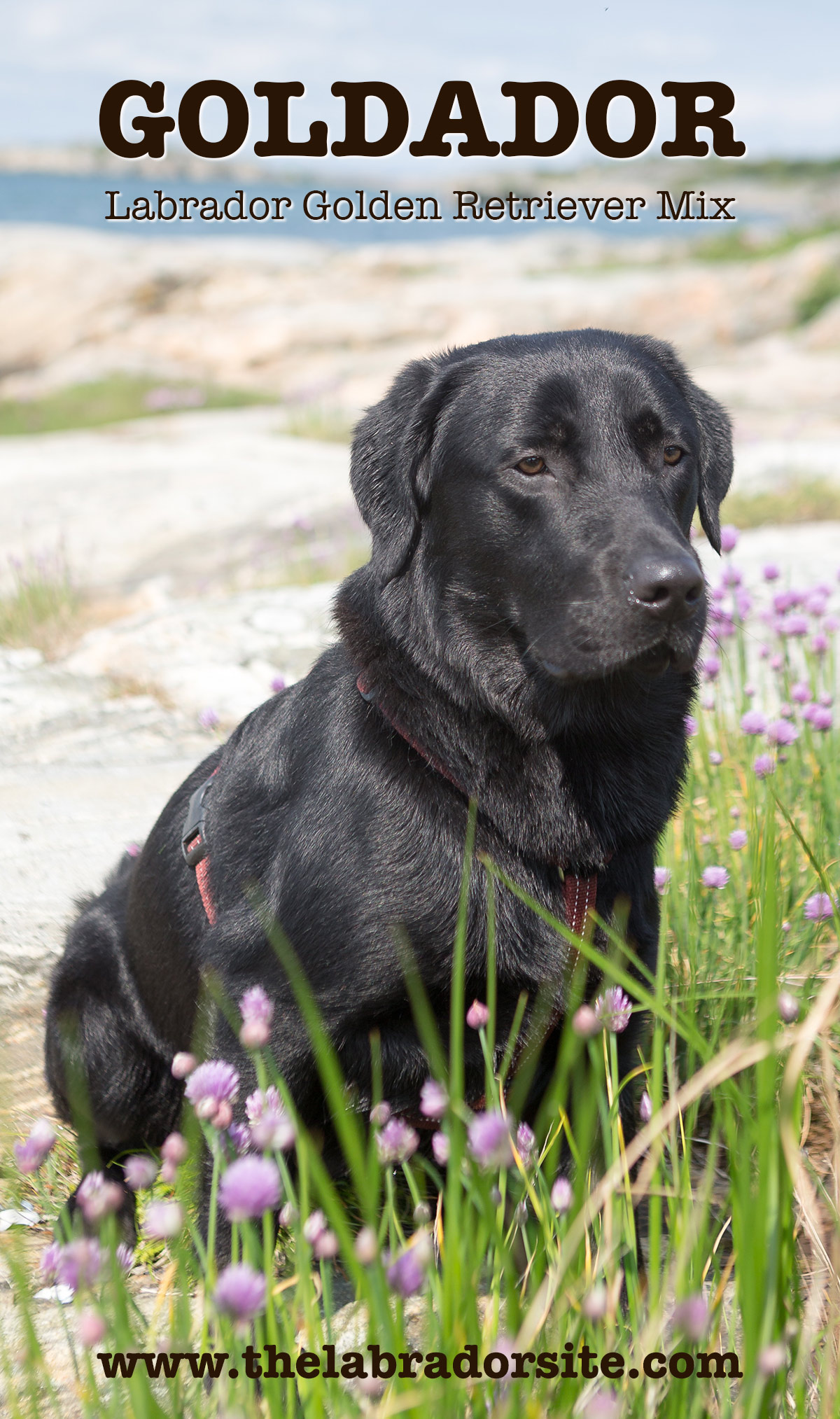 Goldador Colors
Like any mixed-breed dog, Golden Retriever Lab puppies may come out looking more like a Labrador than a Golden Retriever, or vice versa. If Golden Retriever Lab puppies closely resemble their Labrador parent, then they may be born as one of the following:
If the puppies closely resemble their Golden Retriever parent, then they may be born as one of the following:
Dark Golden Goldador
Golden Goldador
Light golden Goldador
Golden Retriever Lab Mix Coat Types
Although the Golden Retriever parent has a longer coat with some feathering, a Labrador Golden Retriever mix will often inherit the Lab's thick double coat. The double coat has a soft undercoat below a rough top coat that is water resistant.
Golden Retriever Labrador mixes may have their Lab parent's short coat length. Or they may exhibit a slightly longer and wavier version of their Golden parent's coat, but without as much feathering as a purebred Golden. Either way, their coat will be fairly high maintenance.
Shedding and Grooming
Your new friend is going to shed, sometimes a lot. Both parent breeds heavily shed their coats with the change of seasons twice a year. For the rest of the year, expect a moderate level of shedding.
Increased brushing during transitional times can help catch the loose hairs and stop them from spreading everywhere.
Golden Retriever Labrador mixes will need weekly brushing, likely more during shedding season. In addition to weekly brushing, you will need to regularly brush your Goldador dog's teeth to help prevent dental problems and gum disease. Their nails should be trimmed regularly as well.
Are They Hypoallergenic?
The Goldador dog will not be hypoallergenic. They are high shedders, spreading dander from skin and saliva liberally around your home!
Goldador Temperament
Since this is a hybrid or mixed-breed dog, it's almost impossible to predict the exact temperament of every Goldador puppy. With designer breeds like the Golden Retriever Lab, you can only make an educated guess about their temperament based on the general demeanor of their parents as well as the temperament of the parent breeds as a whole.
One puppy may more closely favor the Labrador's temperament. While another puppy from the same litter may have a happy mix of each parent breed's personality traits. But, as the Golden Retriever and Labrador Retriever have very similar temperaments, it's generally safe to make a few assumptions.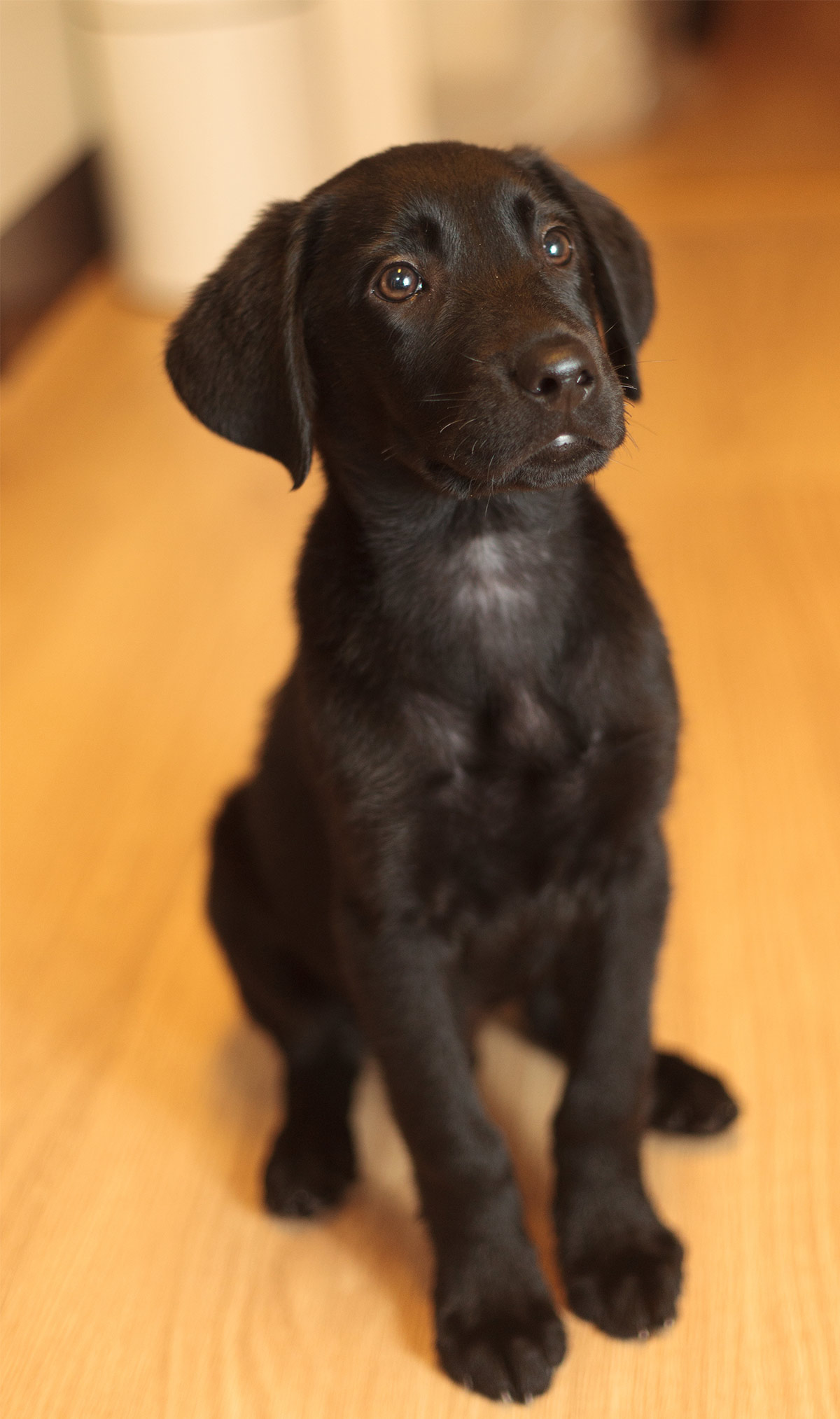 What Is The Typical Goldador Personality?
As highly sociable dogs, a Golden Retriever Lab mix won't do well in isolated settings.
If they are left alone a lot, they may become very destructive to your home. They will chew out of boredom or anxiety.
Some Golden Retriever Labrador mixes can inherit the Lab's excitability. As many Lab lovers know, these dogs do not know a stranger. They also aren't afraid to show how excited they are about meeting new faces!
Finally, let's not forget that because both Golden Retrievers and Labradors are retrievers. So, their noses (and desire to chase after small and fleeting creatures) could lead them into mischief if they aren't kept in a confined space when allowed outside.
Generally, the Goldador will get on well with children and other pets. But, it's important to socialize them well to ensure your dog is as happy and confident as possible.
Socialization
Socialization from an early age is important for any breed, including the Golden Retriever Lab. Even though it hails from overly friendly and sociable breeds, there are still no guarantees to the temperament of your dog. Since training and socialization are both best started early on, puppy training classes can be a great way to both train and socialize your puppy at the same time.
Training Tips
The Goldador has an easygoing and eager to please temperament that helps make them highly trainable. Owners should start training early, from the time their puppy comes home. The parent breeds have a long history as service dogs, bomb detection dogs, hunting dogs, and now therapy dogs.
Obedience classes will help create a well-mannered dog but also strengthens the bond between the dog and owner. Since Goldadors grow to be large dogs, obedience is also important to prevent them from jumping up at your guests!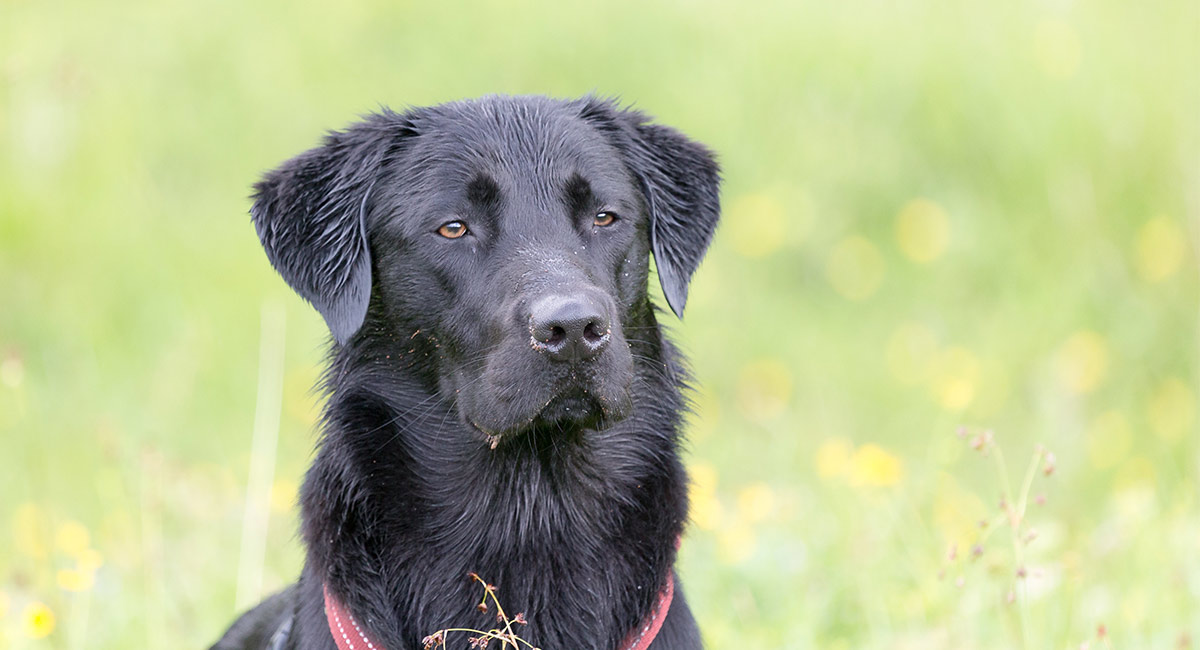 Energy Levels
Golden Retriever Labrador puppies will grow into high-energy adults with a love for playing and a passion for retrieving! If you don't love playing fetch with your dog, this breed will not be right for you.
A Labrador Golden Retriever Mix makes a great companion for jogging, hiking, or cycling. This is a breed that also loves to swim.
Canine sports, like agility, obedience trials, and tracking, are also a great way to keep your dog physically active, mentally stimulated, and out of trouble.
If your Goldador doesn't get enough exercise, boredom and pent up energy can turn into destructive tendencies.
As a very social breed, they do best as indoor dogs, but with a large, fenced in yard to run around. In addition to self-exercise, they need walks or other forms of daily activity with their owners.
Exercise is especially important for the health of your Goldador since both Golden Retrievers and Labrador Retrievers have a tendency to develop elbow and hip dysplasia. Weight management is one way of combating these joint problems.
Health and Care
All pedigree dog breeds are inbred to some extent. The measure of this is called the coefficient of inbreeding (COI). The higher the COI, the greater the risks of health issues arising specifically from inbreeding. In general, health problems start to emerge if the COI is much greater the 5%.
In a crossbreed such as the Goldador, the COI is usually much lower than it is in a purebred dog, and this is a good thing. To begin to look at the health and care of a Goldador we first need to consider the inherited health risks from both parent breeds (Labrador and Golden Retriever).
Labrador Health
Labrador Retrievers are prone to a few hereditary health conditions and joint problems, as well as some health issues common to most dogs. To help minimize the likelihood of hereditary health issues in your new Goldador pup, check that your breeder has followed the recommended testing for the Labrador Retriever breed:
Hereditary Nasal Parakeratosis (HNKP)
Centronuclear Myopathy (CN)
Hip and Elbow Evaluation
Progressive Retinal Atrophy (PRA)
Exercise Induced Collapse (EIC)
Hereditary Cataracts (HC)
Golden Retriever Health
Golden Retrievers have some of the same hereditary health risks that Labradors do. They are also prone to hip and elbow dysplasia, progressive retinal atrophy, and hereditary cataracts. But there are a few other health conditions that are common to this breed. Recommended testing for Golden Retrievers includes:
Hip and Elbow evaluation
Cardiac Exam including an echocardiogram
Progressive Retinal Atrophy (PRA)
Hereditary Cataracts (HC)
Ophthalmological exams (OFA & ECR)
Goldador Health Problems
Golden Retriever Lab mixes are most likely to inherit health problems that are common to both parent breeds. But, they are at risk of any of the above issues.
Ensure that your breeder has screened for PRA, hip and elbow dysplasia, and hereditary cataracts before you bring your new bestie home with you. These conditions plague both parent breeds and your puppy would be at high risk.
Choose a Goldador breeder that has proof of testing for all breed recommended tests for both parents to increase the likelihood of bringing a healthy puppy home.
Unfortunately, some conditions, like cancer and bloat cannot be screened for in the parents. Know the signs of these conditions and watch for them in your dog.
There is some evidence that the risk of bloat decreases with a varied diet and small, more frequent meals, rather than once a day feeding. Note that this was found to decrease, not eliminate the risk altogether.
How Long Do Goldadors Live?
Designer breed dogs generally live about as long as their parent breeds. A Labrador Golden Retriever Mix often lives for around 10 to 12 years. But, chocolate Labradors have been found to have around a 10% shorter lifespan than other Labs and also a higher rate of ear and skin infections. So, a chocolate Goldador may have a slightly shorter life expectancy than other mixes within this breed combination.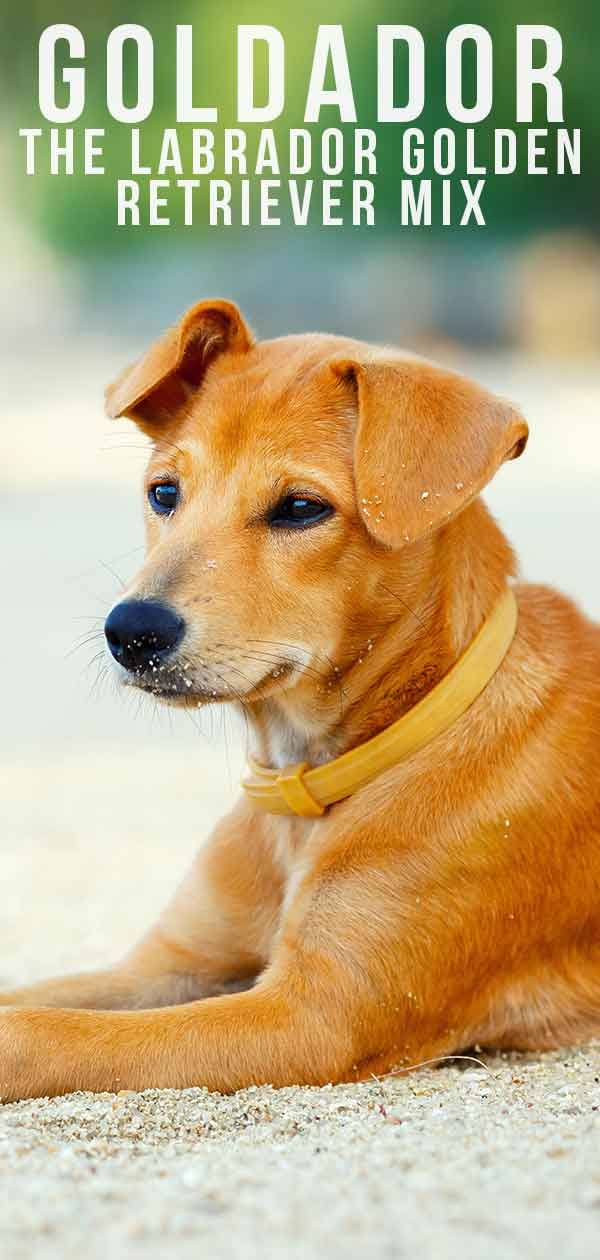 Rescuing a Goldador
If you prefer to adopt or rescue your forever friends, then we suggest looking at your local animal shelters as well as various Golden Retriever and/or Labrador specific rescues.
Although some rescues focus on finding homes for animals of a single breed (usually in an effort to find homes for retired show or breeding stock), some rescues do take in mixed breeds related to their primary breed and place them for adoption.
It may be hard to find Golden Retriever Lab Mix breed puppies at a rescue. Many of the designer dogs that end up at rescues are adults or seniors, like a retired breeding stock that has been pulled from puppy mills.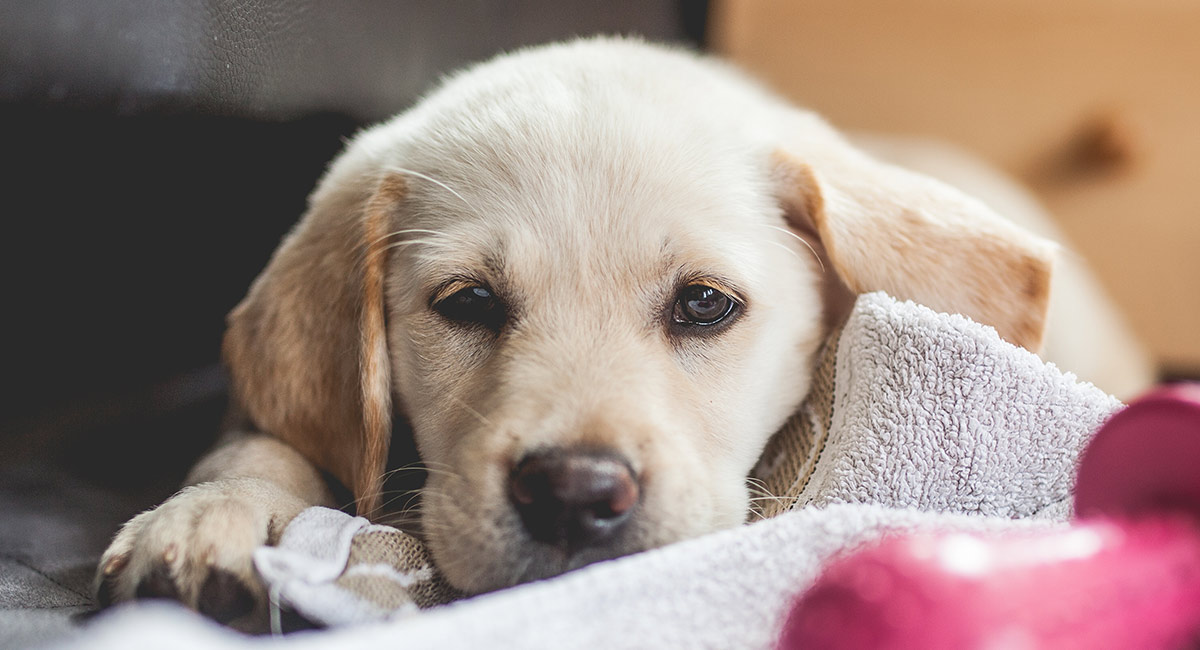 Finding a Goldador Puppy
Since the Goldador is a popular designer breed, you probably won't have to work very hard to find a breeder near you with Golden Retrievers and Labrador Retrievers ready to cross for puppies. Goldador prices vary from breeder to breeder based on how much value they place on their dogs. Especially if their dogs are competitive and not exclusively bred as family pets.
Make sure you pick an experienced and ethical Goldador breeder that has carried out all the health tests relevant to both breeds and has looked for Golden Retriever lines that lived longer with lower than average rates of cancer. An older Golden Retriever stud dog may be ideal as he is more likely to have avoided the cancer gene.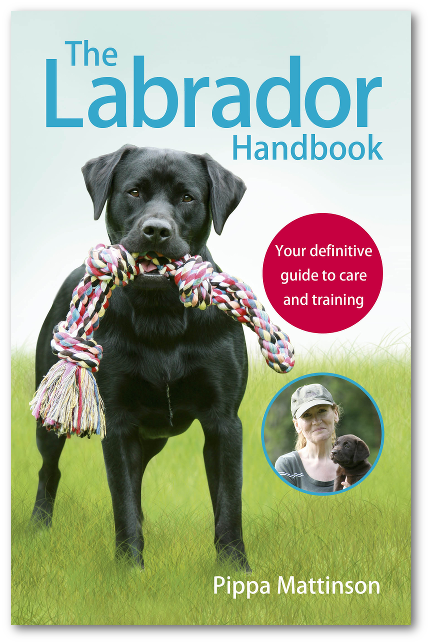 Goldador Breeders
There are always a number of unethical breeders with bad breeding practices. Especially for designer dogs. These breeders focus on financial gain rather than the health and wellbeing of the dogs they produce.
When you are looking for a breeder, look for someone who cares about the wellbeing of the puppies they are selling. Plus, they should ask you questions to make sure this breed is a good match for you.
Visit the breeder and see the environment your puppy lives in. Ensure that it is clean and well maintained and that the puppies all look active and healthy. Ask to see the parents to ensure they look healthy and to observe their temperament. Well treated dogs should be friendly and not aggressive or anxious.
A responsible breeder should be happy and able to answer all your questions and show you evidence of all the health testing completed on both parents.
The Labrador Site Founder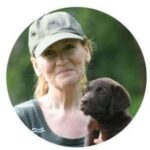 Pippa Mattinson is the best selling author of The Happy Puppy Handbook, the Labrador Handbook, Choosing The Perfect Puppy, and Total Recall.
She is also the founder of the Gundog Trust and the Dogsnet Online Training Program 
Pippa's online training courses were launched in 2019 and you can find the latest course dates on the Dogsnet website