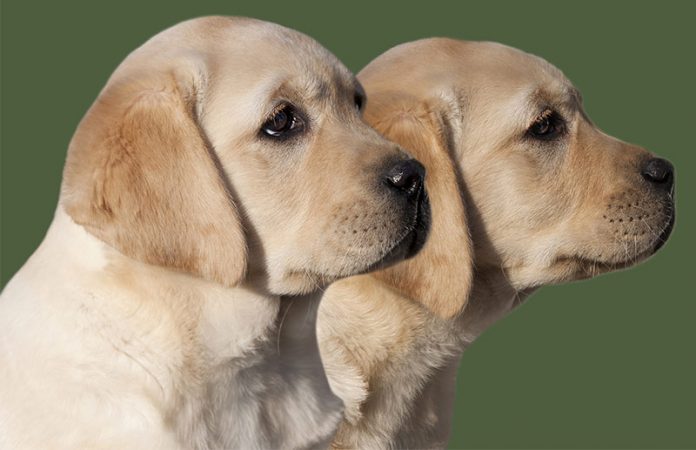 Big dog names are a classic way to name your giant puppy. But they are also a fun way to find a unique name for a smaller dog.
A majestic name can match the enormous attitude of your personality packed pupster, or elevate your diminutive dog to unexpected levels.
These awesome big dog names range from the popular classic names to the unusual. I'll share themed lists of larger than life ideas, and creative ways to find your own unique names for your huge puppy.
Go for ideas you'd be proud to call across the dog park. Stick to a word that's easy to pronounce, without too many syllables. Whether you are going for funny or scary, there are ideas to suit every size, shape and temperament of dog.
The Best and Biggest Dog Names
Tank
Chopper
Yogi
Bess
Harley
Titan
Bubba
Wolf
Jupiter
Apollo
Fang
Orion
Caesar
Rocky
Tank
Atlas
Rio
Dozer
Aero
Cliff
Creating Unique Big Dog Names
The best big dog names reflect your personality and your dog's character. These large dog names suit male or female puppies perfectly. They'll also provide a healthy dose of inspiration, or a springboard to find new names of your own.
If you don't love any of the individual ideas, then brainstorm from the headings. Get creative, take the topic and put pen to paper to map out related ideas.
Big Male Dog Names
Many larger than life names are quite masculine, making your boy dog naming search a little easier. But you don't have to fall into the stereotype trap for your male pup.
Ace
Achilles
Admiral
Adonis
Balto
Barnabas
Baron
Cargo
Chopper
Dakota
Dempsey
Fang
Gandalf
General
Hack
Hannibal
Hercules
Jack
Jericho
Kaine
Keno
Laird
Lazarus
Leo
Mac
Mannix
Mars
Maximillian
Nanook
Ninja
Oberon
Odysseus
Ozzie
Radar
Ragnarok
Raider
Ranger
Remington
Saber
Sampson
Tank
Tarzan
Theodore
Warrior
Winston
Wolverine
Woodrow
Xerxes
Yeti
Yogi
Yukon
Zack
Big Female Dog Names
The best female dog names for big puppies celebrate their size subtly. These names for your large girl reflect her nature and growth!
Abigail (father's joy)
Acadia (idyllic)
Akiva (protector)
Alexa (defender)
Althea (wholesome)
Amaris (promised by god)
Banshee (fey)
Basha (stranger)
Bess (pledge)
Cairo (conqueror)
Calista (beautiful)
Casey (brave)
Daisy (day's eye)
Damaris (gentle)
Delia (pleasant)
Denali (great)
Electra (radiant)
Elsa (consecrated)
Fallon (superior)
Fergie (strong)
Gaia (the earth)
Gemini (twins)
Hannah (grace)
Harley (hare's meadow)
Harper (musician)
Indigo (deep blue)
Kali (black)
Kamala (lotus flower)
Kaya (pure)
Kefira (young lioness)
Lakota (unity)
Makenzie (attractive)
Medea (ruler)
Nadia (delicate)
Nakita (unconquered)
Nayla (winner)
Octavia (eight)
Persephone (bringer of destruction)
Phoebe (radiant)
Quin (counsel)
Rayne (helpful friend)
Reese (ardent)
Sage (wise)
Sasha (defender)
Savannah (grassland)
Scout (discoverer)
Shiva (lucky)
Taka (honorable)
Talia (heaven's dew)
Thea (goddess)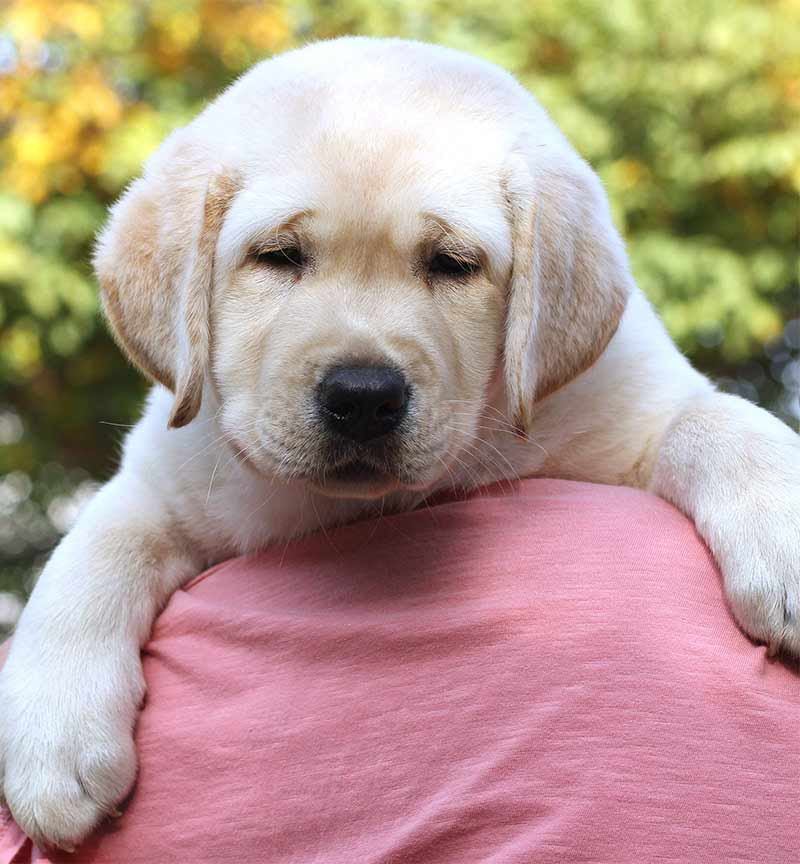 Weighty Names For Big Dogs
Want to let the world know that your pup is the biggest dog in town? These impressive ideas names for big breeds will do the trick!
Angus
Apollo
Axle
Boomer
Bruno
Bubba
Champion
Chief
Danger
Diablo
Fang
Fighter
Gator
Grizzly
Horatio
Hornet
Jupiter
Kane
Kong
Lycan
Mad-dog
Magnum
Majestic
Mustang
Nitro
Omega
Phantom
Rage
Rebel
Rocco
Rocket
Rogue
Samson
Scar
Spear
Spike
Titan
Vixen
Vulcan
Wrangler
Big Black Dog Names
Black dogs and cats often get overlooked by adopters at animal shelters. Celebrate your love and your appreciation for black dogs with these names.
Agate
Ash
Bandit
Bat
Bart
Hawk
Black Jack
Blackbeard
Blackberry
Blackout
Charcoal
Cinder
Cocoa
Coffee
Crow
Daemon
Dark Lord
Darkness
Darth
Dusk
Ebony
Eclipse
Ember
Galaxy
Goth
Hades
Hershey
Inky
Jaguar
Jett
Knight
Licorice
Lucifer
Magic
Midnight
Mystery
Night
Onyx
Ozzy
Panther
Rain
Reaper
Shade
Shadow
Smokey
Stormy
Vader
Valkyrie
Viper
Vlad
Zorro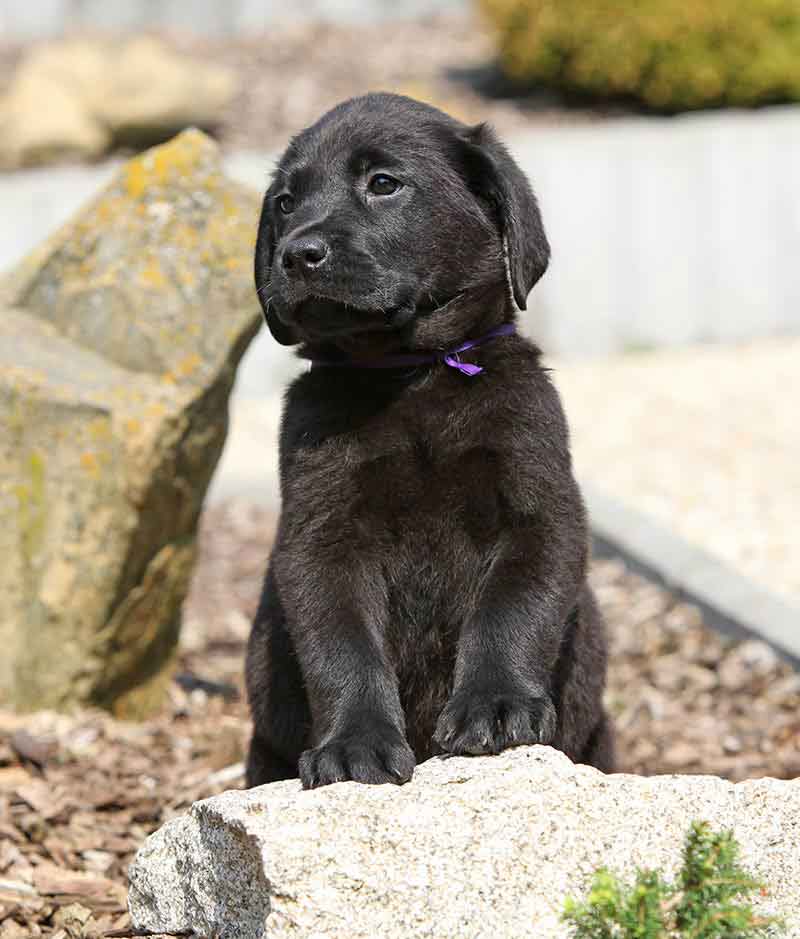 Hilariously Huge Dog Names
Babe
Bacon
Barkley
Barney
Big Foot
Biggie Smalls
Chewie
Cletus
Clifford
Cupcake
Direwolf
Dogzilla
Elmo
Ewok
Goofus
Hobbit
Marmaduke
Marshmallow
Mini Me
Mister Big
Peanut
Peewee
Squirt
Sweet Pea
T-Rex
The Hound
Tinkerbelle
Geographical Names For Big Dogs
Chicago
Iowa
Boston
Orlando
Washington
Brooklyn
And some big names for girl dogs with a more feminine feel
Unusual big dog names
These quirky names will ensure your super sized puppy is even more likely to stand out in the crowd.
Aero
Atticus
Barfly
Barnabas
Beowulf
Booger
Bulldozer
Bungee
Chinchilla
Chop Suey
Comanche
Cypress
Dickens
Django
El Nino
June Bug
K-Nine
Kanga
Meatloaf
Misdemeanor
Mojo
Moki
Nibbles
Notebook
Octane
Pandora
Piggly Wiggly
Punkin Head
Ringo
Rookie
Scrapple
Shoes
Sprocket
Tater Tot
Tsunami
Tupelo Honey
Weasel
Winston Churchill
Zipper
Dog names with humor aren't everyone's style. You want something you'd happily share with your Grandmother as well as your buddies.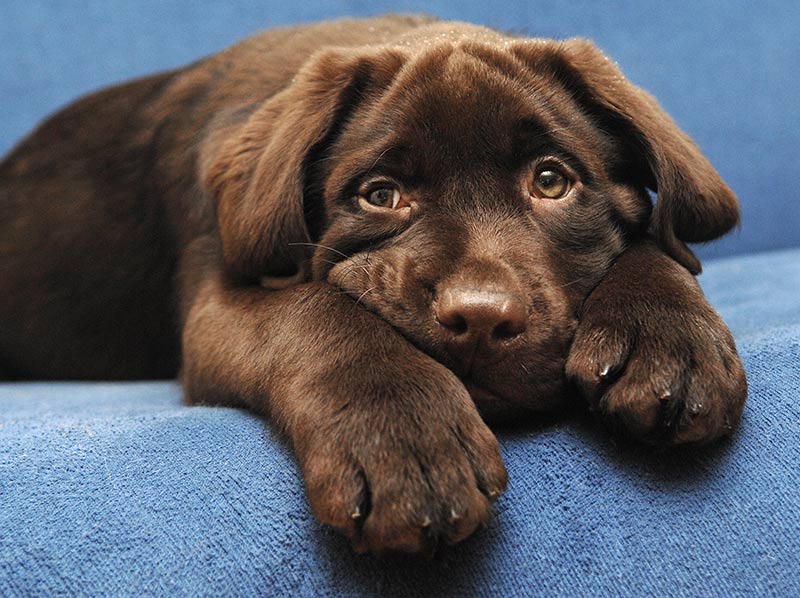 Big and Badass Names
It doesn't matter who's too cool for the room… you or your dog!
Brooklyn
Canis
Catnip
Cedar
Cerberus
Deadpool
Dog Meat
Eleven
Hellboy
Hodor
Holden
Lolita
McMurphy
Meta World Peace
Montana
Notorious D.O.G.
Orion
Penny Lane
Pennywise
Spicoli
Trinity
Weezer
Winter
Colossally Cute Dog Names
Here are some cute large breed male and female names that will make any big pup lover smile:
Alfalfa
Archie
Boots
Bubbles
Button
Clover
Cuddles
Dimples
Dumpling
Fergus
Fluffy
Freckles
Gizmo
Jellybean
Mowgli
Noodles
Nugget
Puck
Quigley
Roo
Scooter
Shandy
Squirt
Waffles
Manly Dog Names
Here are some masculine male dog names for big dogs:
Augustus (magnificent)
Bart (son of the earth)
Brick (strong)
Bruiser
Butch
Cain (spear)
Caesar (long haired)
Damien (conquer)
Elvis (wise)
Gunner
Gus (exalted)
Hugo (spirit)
Jesse James (outlaw)
Kingston (royal town)
Mack (greatest)
Maximus (greatest)
Panzer (armorer)
Rocky (stone)
Rufus (red)
Sarge (military)
Thor (god of thunder)
Tyson (spirited)
Wesley (western meadow)
Wolfgang (travelling wolf)
Ziggy
Feminine Dog Names
Your built buddy is no fragile toy dog. She's a tough member of the family. You can be feminine, and still a badass boss with a name to match.
Amber (jewel)
Asia (rising sun)
Cheyenne (speaker)
Daenerys (game of thrones)
Dora (gift)
Eden (paradise)
Gemma (jewel)
Hope (optimism)
Iris (rainbow)
Ivy (vine)
Jade (precious stone)
Juno (young)
Laney (bright)
Luna (moon)
Nell (light)
Rio (river)
Scarlett (red)
Sierra (mountain)
Tess (harvest)
Names That Mean Big
Perhaps you want a name that tells everyone the size of your dog… literally! Here are some names that mean big and variations of the size in different languages!
Enorme (Catalan)
Valtava (Finnish)
Didelis (Lithuanian)
Groot (Afrikaans)
Stor (Swedish)
Mawr (Welsh)
Magnum (Latin)

The Labrador Site Founder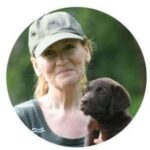 Pippa Mattinson is the best selling author of The Happy Puppy Handbook, the Labrador Handbook, Choosing The Perfect Puppy, and Total Recall.
She is also the founder of the Gundog Trust and the Dogsnet Online Training Program 
Pippa's online training courses were launched in 2019 and you can find the latest course dates on the Dogsnet website