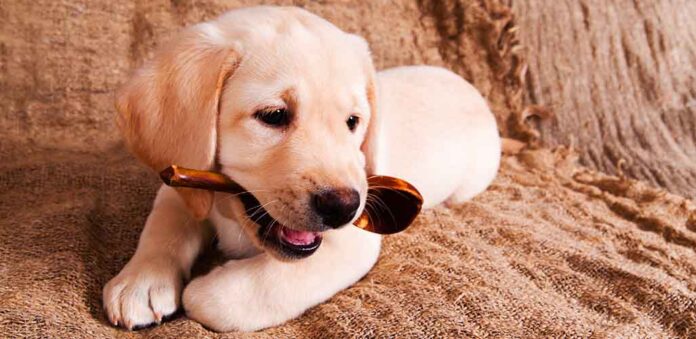 This complete list of 1 syllable dog names contains hundreds of ideas for you to choose from, so your dog will have the perfect short title!
Short dog names are popular with many dog owners. In fact, studies have shown that dogs tend to have much shorter names than humans! 1 syllable dog names are quick and easy to say, and are simple for all family members to remember. And, you can still be really creative, despite the name's length! We've collected hundreds of fun ideas for you to consider. So, let's dive straight in with some of our favorites!
Best One Syllable Dog Names
Ace
Ash
Bean
Beast
Beau
Belle
Blake
Brook
Bryce
Cake
Cash
Chase
Chip
Coal
Cruz
Dot
Faith
Gnat
Gong
Groot
Heath
Hog
Hope
Jay
Jet
Jules
Kev
King
Kit
Knoll
Knox
Lou
Love
Mac
Nard
Nash
Pal
Peach
Queen
Reid
Rex
Scoop
Sean
Skunk
Sport
Spot
Spud
Star
Tate
Todd
Zeus
Now, on to some short names that will be perfect for a boy dog!
1 Syllable Boy Dog Names
These ideas for male dogs are short and sweet! Human based names are popular choices. Here are some we love.
Ant
Arch
Beck
Blake
Brett
Cam
Carl
Chance
Chris
Cole
Colt
Dan
Dave
Dean
Dec
Dom
Finn
Gabe
Gav
George
Grant
Jack
Jake
James
Jim
Josh
Juan
Kai
Luke
Matt
Max
Mike
Miles
Nick
Pat
Paul
Pete
Rhett
Rhys
Seb
Steve
Stu
Tom
Ty
Vince
Wes
Will
Zach
Zane
Zeke
Not everyone has a boy dog in need of a short name! Here are some options for the females dogs.
1 Syllable Girl Dog Names
Here are our favourite single syllable dog names for girls!
Ange
Ann
Beth
Belle
Blair
Brie
Claire
Drew
Elle
Eve
Faye
Fern
Flo
Grace
Gwen
Jade
Jane
Jess
Joy
June
Kate
Kim
Leigh
Lex
Liv
Luce
Lynn
Maeve
Marge
May
Meg
Mel
Nell
Ness
Niamh
Paige
Pearl
Pip
Quinn
Rayne
Rose
Rue
Ruth
Sage
Shay
Skye
Sloane
Tess
Tiff
Viv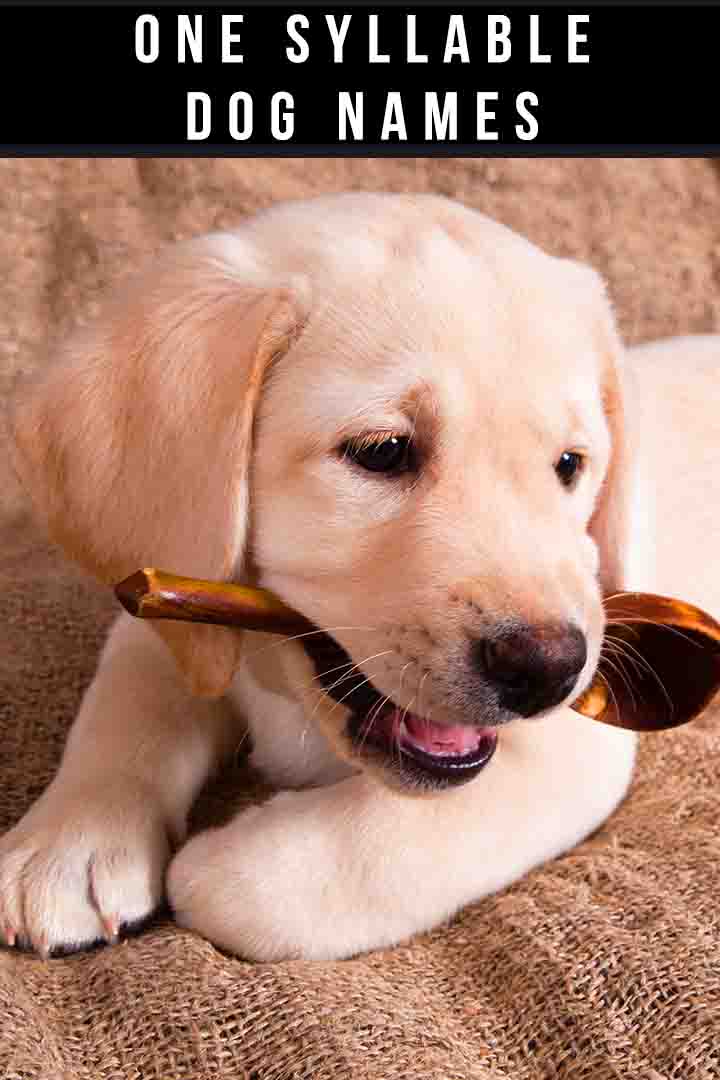 Not everyone wants a gendered name for their dog, though. So, let's move on to some more creative ideas.
Good 1 Syllable Dog Names
Here are some short dog name ideas that are perfect for any dog, no matter what their gender!
Alf
Axe
Bay
Bill
Blaine
Blue
Bob
Brent
Chance
Clay
Dash
Dent
Flash
Flea
Fluff
Gene
Ghost
Harp
Herb
Ike
Jace
Jay
Jazz
Jean
Jo/Joe
Jude
Kane
Kit
Kris
Lee
Lou
Nat
Pierce
Pop
Ray
Reed
Sid
Speck
Spike
Steph
Storm
Trace
Val
Vamp
Vee
Vic
Wren
Wynn
Yale
Zen
If none of these names have sounded perfect yet, how about something a little more unusual?
Unique 1 Syllable Dog Names
Here are some ideas that you might not have heard used as a dog name before!
Amp
Bow
Breeze
Brick
Bun
Club
Coast
Crow
Dame
Dee
Dune
Elf
Flake
Fog
Fox
Fringe
Goth
Gump
Harv
Imp
Jerk
Kite
Kong
Lace
Lark
Leaf
Light
Loops
Mace
Mal
Moon
Monk
Norse
Ode
Peg
Ping
Post
Prince
Prong
Ritz
Rust
Ted
Tent
Tug
Vin
Vox
Wasp
Watt
West
Wheat
And, some people will prefer a short but sweet name!
Cute 1 Syllable Dog Names
Our dogs are adorable! Especially when they first come home as puppies. So, why not choose from the cute one syllable puppy names in this list:
Bap
Bee
Bloom
Bow
Cheese
Chimp
Cramp
Creed
Curls
Doge
Dork
Dove
Duck
Egg
Floss
Fuzz
Gem
Goose
Grape
Hope
Jam
Jeep
Lark
Light
Lime
Link
Love
Moose
Mouse
Pig
Pin
Prune
Pup
Rune
Shore
Shrimp
Sloth
Snow
Squirt
Stark
Stem
Swan
Tad
Tink
Toad
Twig
Yolk
Wimp
Wolf
Worm
Tips for Choosing a 1 Syllable Dog Name
There are so many fun names that you can choose from, even when you want to stick to a single syllable. But, bear in mind your future training commands! Try to pick a name that won't sound like any of them. Otherwise, you might find your pup getting a little confused!
A lot of common training commands are very short and simple. Some of the best known examples are: "sit!", "heel!", and "stay!". These are all one syllable words. So, if you plan to use them, choose a name that doesn't sound too close. Alternatively, keep your chosen name, but change your training cue! Instead of sit, you could say perch; instead of heel, you can say with me. You might just need to get creative!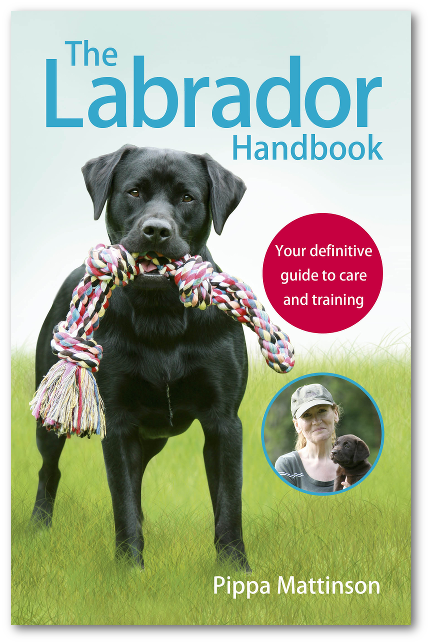 Which Name Did You Choose?
Have you found your favorite 1 syllable dog name on this list? We would love to hear which one you've selected! And, if you have any other great ideas that we can add to this name guide, make sure you leave them in the comments!
Readers Also Liked
References and Resources
The Labrador Site Founder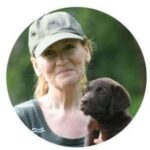 Pippa Mattinson is the best selling author of The Happy Puppy Handbook, the Labrador Handbook, Choosing The Perfect Puppy, and Total Recall.
She is also the founder of the Gundog Trust and the Dogsnet Online Training Program 
Pippa's online training courses were launched in 2019 and you can find the latest course dates on the Dogsnet website