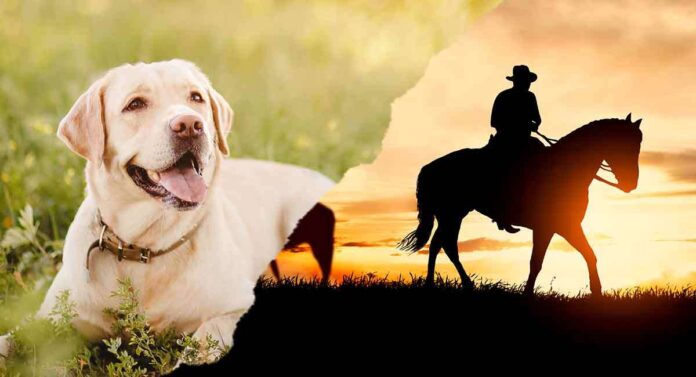 Y'all ready to check out our lists of the most awesome Southern dog names? You will find themed ideas from the worlds of country music to cowboys, as well as great Southern locations. And some inspiration for coming up with unique Southern dog names all of your own!
Our Favorite Southern Dog Names
Southern dog names are great for pups growing up on a ranch, or for people that live in cities and love the country life! Inspiration for Southern puppy names can come from a number of places – from food, from city or state names, and even from music! Let's dive straight in with our favourite choices.
Addie
Allman
Atticus
Banjo
Basil
Belle
Billy
Braxton
Butch
Cassidy
Daphne
Dodge
Elvis
Faith
Faulkner
Fitzgerald
Forrest
Franklin
Goober
Gretchen
Gunner
Harper
Huck
Hudson
Julep
Kenny
Leroy
Lex
Lonestar
Lou
Lucille
Madison
Malcolm
Myrtle
Nellie
Quinn
Reba
Rory
Rosa
Scarlett
Scout
Shelton
Tex
Trisha
Twain
Vinny
Waylon
Wiggly
Yeller
Zelda
Quick Links
We've divided our favourite Southern and country names into categories for you to take a look at. Just click the links above to jump to the category you want to look at.
When you visit each themed section, why not take a moment to use that topic area to come up with your own unique Southern names for dogs too. Write the theme, like cowboy names, in the center of a sheet of paper. Then cover the paper with words you associate with cowboys, like Spur or Cattle, and see whether you think that would make a less common but still Southern themed name!
Southern Girl Dog Names
Here are some great ideas that will suit Southern female puppies perfectly.
Abigail
Ada
Addison
Annabelle
Belle
Betsy
Caroline
Celia
Charlotte
Clarice
Constance
Daphne
Darlene
Delilah
Etta
Florence
Gail
Georgia
Harriet
Isabelle
Julia
Kasey
Katherine
Klara
Lillian
Loretta
Lottie
Louise
Lucille
Lydia
Maryanne
Millie
Minnie
Nellie
Nora
Odette
Olivia
Penelope
Phoebe
Priscilla
Rose
Ruth
Sadie
Shelby
Sheridan
Tabitha
Theresa
Trudy
Violet
Wendy
Or, perhaps you're looking for names that will suit a boy dog!
Southern Boy Dog Names
Here are some more great ideas male dogs will love.
Abbott
Abel
Albert
Ambrose
Archibald
Bailey
Bradley
Calvin
Carlisle
Christian
Clyde
Dawson
Drew
Earl
Edward
Elliot
Eugene
Everett
Francis
Frederick
Graham
Harper
Harrison
Henry
Isaac
Jeremiah
Kenneth
Lawrence
Magnus
Mason
Mercer
Montgomery
Nolan
Orson
Oscar
Parker
Preston
Ralph
Reese
Rhett
Rufus
Samuel
Sol
Spencer
Theodore
Tucker
Vaughn
Wesley
Wilson
Wyatt
We don't just have to rely on standard human names.
Country Music Inspired Southern Dog Names
Country music is popular in the south, and is a great place to turn to for dog name inspiration!
Billy
Brooks
Buck
Campbell
Carrie
Cash
Carter
Connie
Denver
Dixie
Dolly
Dwight
Earle
Emmylou
Faron
Frizzell
Garth
Gibson
Guy
Haggard
Hank
Johnny
Jolene
Judd
Keith
Kitty
Loretta
Louvin
Marty
McGraw
Merle
Miranda
Paisley
Patsy
Patty
Rascal
Reeves
Shania
Stanley
Statler
Swift
Tammy
Taylor
Tubb
Twitty
Underwood
Waylon
Webb
Willie
Womack
Or why not use Southern place names themselves?
Southern Location Inspired Name Ideas
Here are some of our favorite dog names inspired by real locations.
Abbott
Amarillo
Antonio
Athens
Atlanta
Auburn
Augusta
Austin
Bee
Bexar
Brady
Brenham
Brevard
Bryant
Cabot
Carolina
Charlotte
Collin
Dallas
Dawson
Delta
Denton
Dover
Foley
Fulton
Georgia
Houston
Jackson
Jekyll
Knoxville
Lexington
Louisiana
Maverick
Memphis
Mena
Montgomery
Natchez
Orlando
Ozark
Parker
Raleigh
Richmond
Roanoke
Sanibel
Savannah
Shelby
Tampa
Travis
Virginia
Weston
Maybe you want something a little cooler?
Southern Cowboy Dog Names
How about some name ideas inspired by cowboys, ranches, and hunting?
Ace
Bandana
Bangtail
Brand
Buckaroo
Bull
Bushwhacker
Cabron
Cayuse
Dueller
Dusty
Giddy
Greaser
Gunner
Gunslinger
Herder
Hogleg
Hunter
Hustler
Jailer
Keeper
Lasso
Marksman
Maverick
Nibbler
Outlaw
Partner
Pistol
Pony
Popper
Ranger
Rattlesnake
Rider
Rodeo
Rooster
Saddler
Saloon
Scamp
Sheriff
Shooter
Slicker
Spurs
Stallion
Stampede
Steed
Steer
Strangler
Waddie
Wrangler
Yokel
Or, some popular old food names?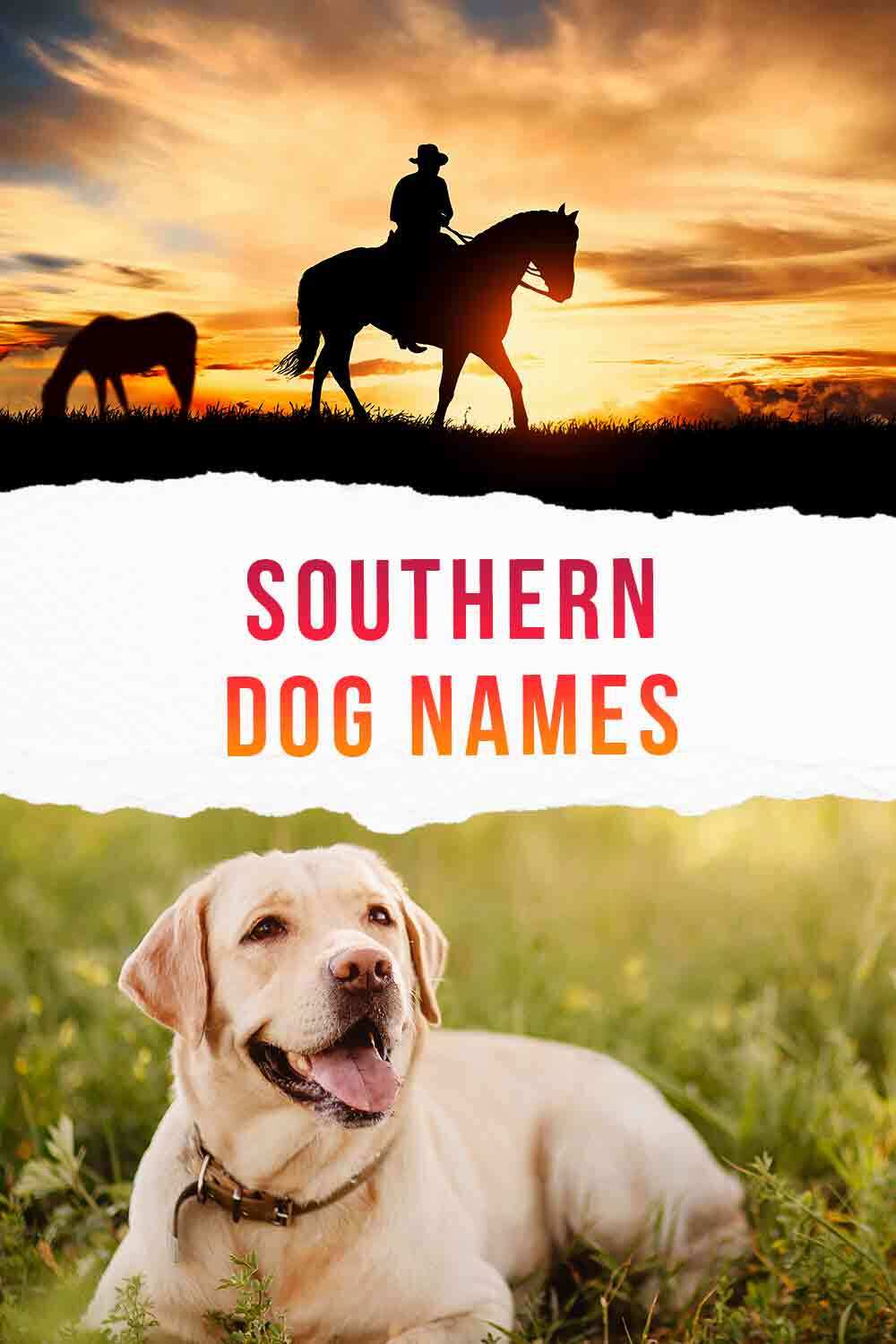 Southern Food Inspired Dog Names
If you love eating Southern food, you're going to love these ideas.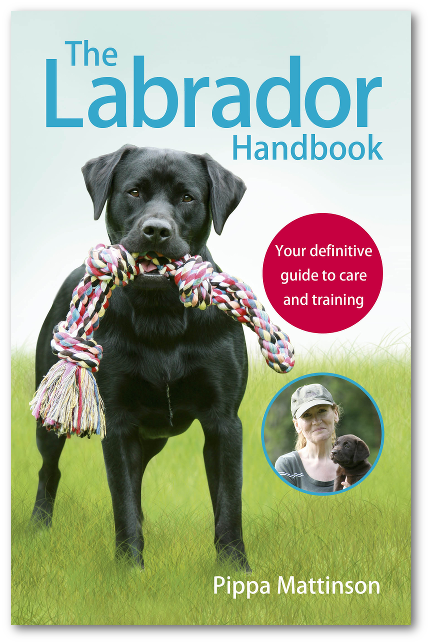 Ambrosia
Apple
Beans
Biscuit
Boucherie
Boudin
Bourbon
Brittle
Caramel
Chicken
Chili
Cobbler
Coconut
Cola
Collard
Cookie
Corn
Cornbread
Dumpling
Fritter
Fudge
Grapette
Gravy
Greens
Grits
Gumbo
Hushpuppy
Keylime
Lemonade
Macaroni
Moonpie
Muscadine
Oyster
Peach
Peanut
Pecan
Pepsi
Pie
Pimento
Popcorn
Praline
Pudding
Rum
Sassafras
Sazerac
Shrimp
Sweetie (Sweet tea!)
Trifle
Vidalia
Whiskey
Other Name Guides
These choices might not be for everyone. So, if you're still stuck and haven't found the perfect name yet, take a look at some of our other guides below.
Southern Dog Names
Did you find the perfect name on this list? If so, let us know which one you chose to give your new puppy! We would love to hear your ideas for some great Southern names in the comments. Make sure to let us know if we missed off your favorite.
The Labrador Site Founder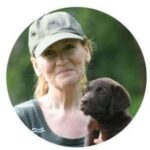 Pippa Mattinson is the best selling author of The Happy Puppy Handbook, the Labrador Handbook, Choosing The Perfect Puppy, and Total Recall.
She is also the founder of the Gundog Trust and the Dogsnet Online Training Program 
Pippa's online training courses were launched in 2019 and you can find the latest course dates on the Dogsnet website