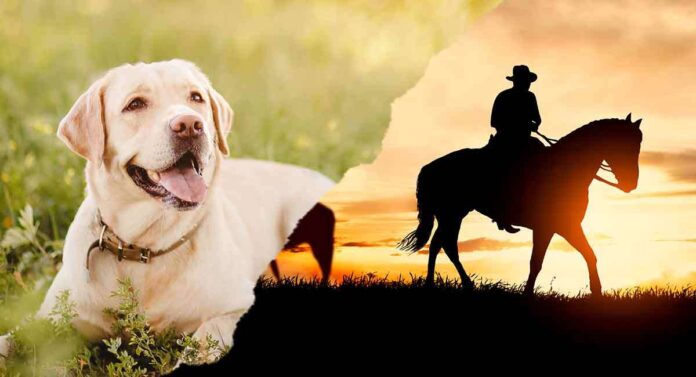 I've always gravitated towards Southern culture. And not just because I'm obsessed with the music. Insanely high levels of hospitality, perfect manners and unique food just scratch the surface of the great South.
The best Southern dog names give a shout out to our favorite region. From epic singers to stunning locations, rural ranch work to rustic sayings made modern. I hope these lists of Southern name inspiration will give your puppy the perfect moniker.
Female Southern Dog Names
These classic, more old fashioned women's names make fabulous Southern dog names. For that extra Southern push, why not double-barrel your dog's name. Who doesn't love a Tabitha-Rose or a Betsy-Louise?!
Abigail
Ada
Addison
Belle
Betsy
Caroline
Celia
Clarice
Constance
Daphne
Darlene
Etta
Florence
Gail
Harriet
Katherine
Klara
Lillian
Loretta
Louise
Minnie
Nellie
Nora
Odette
Penny
Rose
Tabitha
Theresa
Trudy
Violet
Southern Dog Names For Boys
These gentlemanly Southern inspired names doff their hats to traditional values, and make for exceptionally fine options.
Abbott
Abel
Albert
Ambrose
Bradley
Calvin
Clyde
Dawson
Drew
Earl
Elliott
Eugene
Francis
Frederick
Graham
Harrison
Jeremiah
Magnus
Monty
Orson
Oscar
Preston
Ralph
Rufus
Samuel
Theodore
Wyatt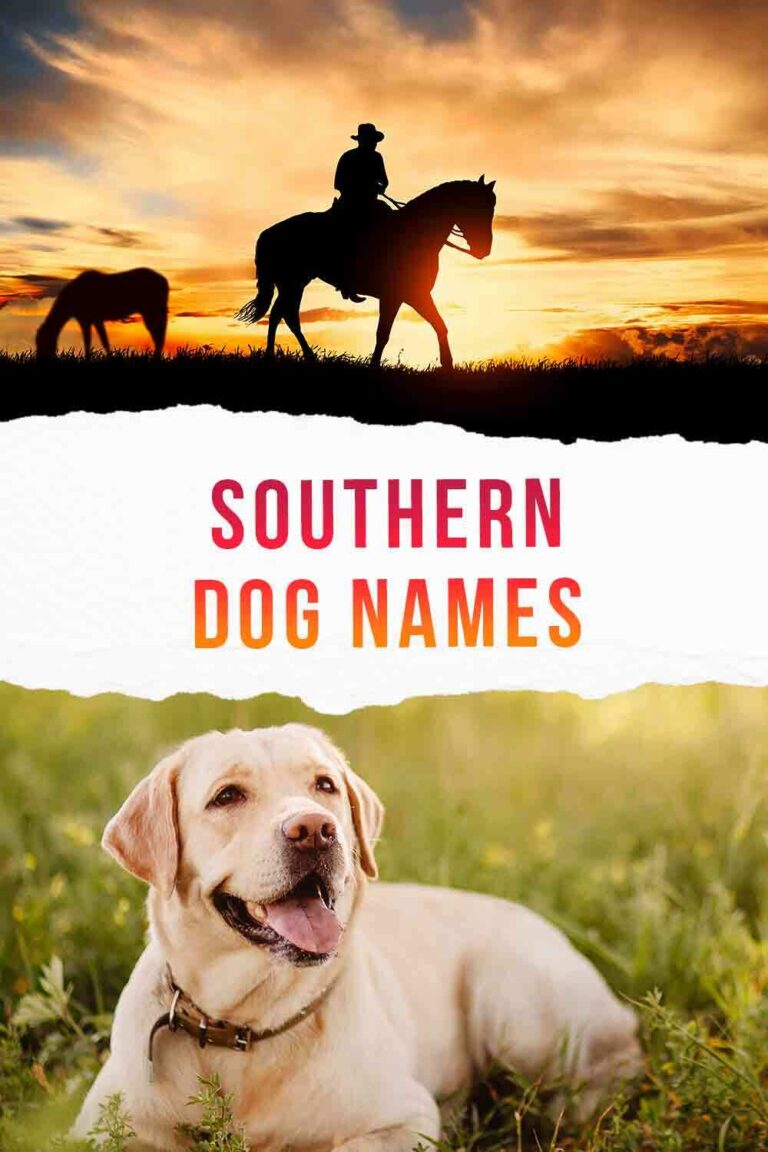 Names Inspired By Country Music
Despite originating in a very specific location, country music is huge all over the world. I love a classic Southern drawl accompanied by an acoustic guitar. These names are inspired by some of the greatest country music singers and songs.
Billy
Brooks
Buck
Campbell
Carrie
Cash
Carter
Connie
Denver
Dixie
Dolly
Dwight
Faron
Garth
Gibson
Hank
Jonny
Jolene
Keith
Kitty
Miranda
Patsy
Shania
Stanley
Statler
Swift
Tammy
Taylor
Webb
Willie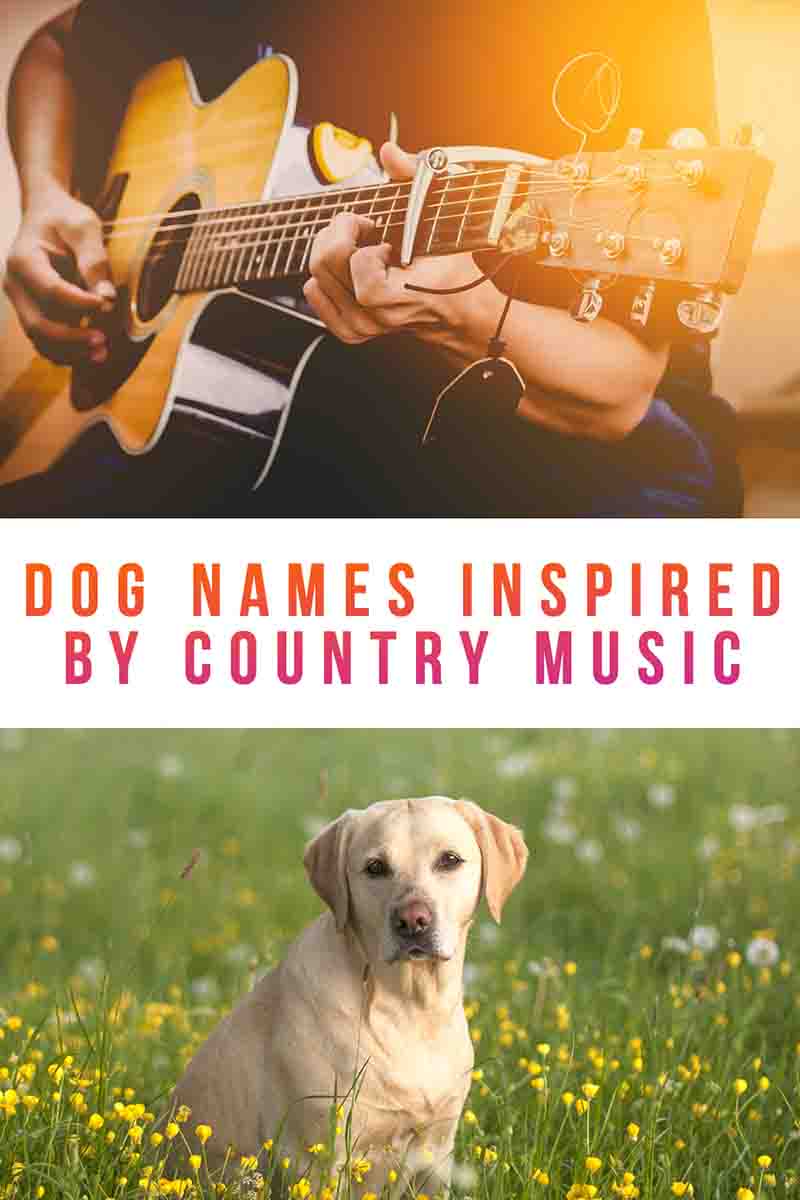 Southern Places as Dog Names
Do you have a favorite Southern location? Somewhere you feel at home even though it's a thousand miles away? Or is there someplace you've always dreamed of visiting? Why not let the gorgeous Southern states inspire your dog's name!
Amarillo
Atlanta
Auburn
Augusta
Austin
Brady
Bryant
Carolina
Collin
Dallas
Delta
Denton
Georgia
Houston
Jackson
Maverick
Memphis
Mena
Ozark
Raleigh
Richmond
Sanibel
Shelby
Tampa
Travis
Cowboy Dog Names
What screams South more than a cowboy or a cowgirl? These words are all associated with that bull wrangling, steed hustling lifestyle. They also make for excellent farm dog names!
Ace
Brand
Buckaroo
Cabron
Dusty
Giddy
Greaser
Gunner
Herder
Hogleg
Lasso
Partner
Pistol
Ranger
Rattlesnake
Rodeo
Rooster
Saddler
Sheriff
Slicker
Spurs
Stallion
Steed
Wrangler
Southern Food Ideas as Dog Names
I couldn't leave you without giving a nod to one of the greatest things about the South – the food! These ideas are original, adventurous and make for cool redneck dog names too!
Ambrosia
Apples
Beans
Biscuits
Boudin
Bourbon
Brittle
Caramel
Chicken
Chilli
Cobbler
Corn
Gravy
Grits
Gumbo
Keylime
Moonpie
Oyster
Peaches
Pudding
Rum
Shrimp
Tea
Whiskey
The Labrador Site Founder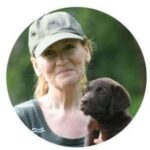 Pippa Mattinson is the best selling author of The Happy Puppy Handbook, the Labrador Handbook, Choosing The Perfect Puppy, and Total Recall.
She is also the founder of the Gundog Trust and the Dogsnet Online Training Program 
Pippa's online training courses were launched in 2019 and you can find the latest course dates on the Dogsnet website