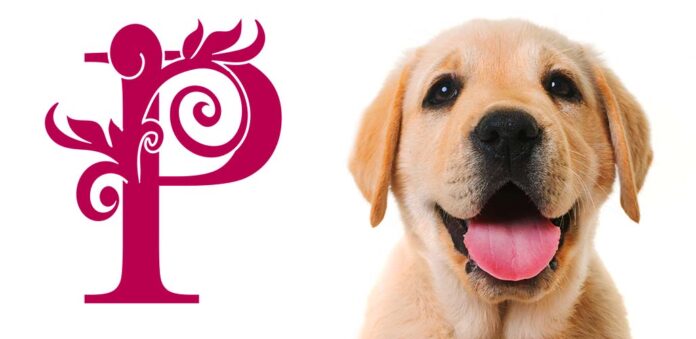 Dog names that start with P can have a special meaning to you, or could be completely random! We've included over 200 ideas for you to choose from.
Choosing a dog name is no small challenge! This name will stick with your dog for life, so it's important to pick one you're going to love for potentially over a decade! If you're reading this, you've narrowed it down to a dog name starting with P, which is a great place to start! Perhaps your name also starts with a P, or your dog's breed! Or, you're just drawn to the letter. For whatever reason, we've got plenty of ideas for you to choose from!
Our 25 Favorite Dog Names Starting With P
Paisley
Pansy
Party
Patch
Patty
Peaches
Pendant
Pepper
Perdie
Phin
Pickles
Piglet
Pink
Pingu
Pip
Pixie
Plonker
Pogo
Pollen
Pongo
Price
Prince
Pringle
Punk
Pyramid
Our favorite names contain a mix of everything! But, to make things a little easier, the rest of our name ideas are split into different categories. So, let's get started with some human names starting with P.
Girl Dog Names that Start with P
Paige
Paityn
Paloma
Pamela
Pandora
Paola
Parisa
Parker
Parvati
Parvetta
Pasha
Patricia
Paula
Pazia
Peggy
Penelope
Penny
Peony
Perry
Petra
Petunia
Peyton
Philippa
Phillis
Phoebe
Pia
Piper
Pippa
Prita
Priya
Polly
Pollyanna
Poppy
Portia
Posey
Precilla
Primrose
Priscilla
Priyanka
Prue
Female dog names that start with P can be girly or strong depending on the vibe you're looking for! But, what about our male dogs?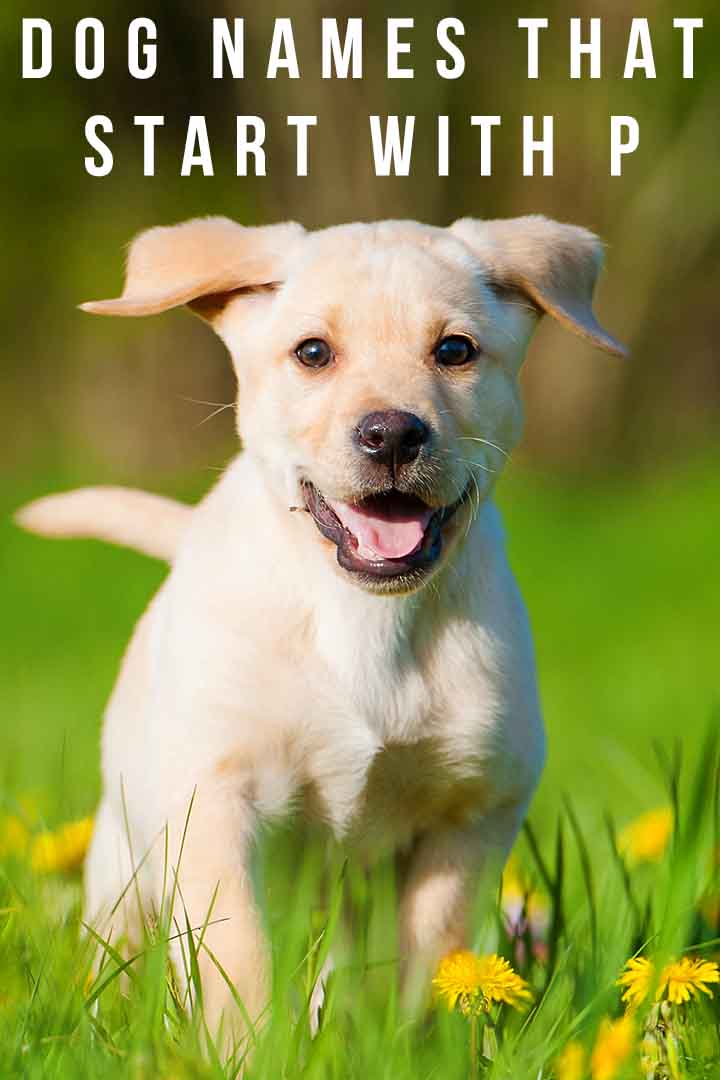 Boy Dog Names that Start with P
Pace
Paco
Paddy
Padric
Pan
Paolo
Parav
Parnell
Pascal
Patrick
Paul
Paxton
Paz
Pedro
Peele
Penn
Percival
Percy
Peregrin
Perez
Pete
Peter
Phil
Phillipe
Phineas
Pierce
Pierre
Piotr
Pippin
Poe
Pollard
Pollux
Pontius
Prayan
Prescott
Presley
Preston
Priest
Prosper
Puck
Human names are a great place to start when searching for your puppy's name, but there are plenty of other places we can turn to for inspiration.
Cute Dog Names Starting With a P
Paddington
Pancake
Papa
Papaya
Passion
Patience
Paws
Pea
Peace
Peanut
Pear
Peeta
Pegasus
Penguin
Pepper
Periwinkle
Piccolo
Pikachu
Pimms
Pineapple
Pingu
Pinky
Pippy
Pipsqueak
Plankton
Platypus
Plum
Polenta
Pomelo
Ponyo
Popcorn
Popeye
Pops
Popsicle
Porky
Praise
Pretzel
Princess
Pumba
Pumpkin
Inspiration for cute and sweet dog names can come from anywhere! From your favorite food, to your favorite fictional characters! But, cute isn't the vibe that everyone is looking for in their new dog name.
Cool Dog Names that Start with P
Pacha
Paco
Padme
Palpatine
Pandy
Panic
Pantheon
Paris
Peacock
Peaky
Peep
Peeves
Pepita
Peregrin
Pesky
Phantom
Philly
Pilot
Pilsner
Pimp
Pinball
Pinch
Pine
Ping
Pintsize
Pirate
Pistachio
Pistol
Plague
Pocahontas
Poirot
Potter
Prentiss
President
Pretoria
Professor
Pua
Punisher
Puzzler
Pyro
Some of the dog names on this list are more popular than others. But, even when you're choosing a dog name starting with P, you can find some really unique ideas. Here are some of our favorites.
Unique Dog Names Starting with P
Padawan
Paradox
Parrot
Parsnip
Pavlova
Pawnee
Peasant
Pebbles
Peddler
Pelican
Pergola
Pheasant
Picante
Pioneer
Piranha
Pirouette
Pleakley
Pledge
Plush
Poacher
Poison
Polaroid
Pope
Poppadom
Porkchop
Potbelly
Pouch
Pox
Praline
Prawn
Priestly
Prig
Prophecy
Province
Prune
Pudge
Pudding
Pulp
Punch
Putty
Though it might seem difficult to find the right name starting with P, there are so many cool and interesting ideas to choose from! So, how do you narrow down so many selections?
Tips for Choosing the Right Name
One of the first words we teach our dogs is their name! To make this process easier, many trainers recommend sticking to words that are one or two syllables long. However, it's also a good idea to avoid any names that sound like popular training commands you plan to use – for instance sit, down, drop, and so on.
You may also want to avoid extremely popular dog names. There's nothing wrong with choosing these, but it can make things confusing when you call your dog in the park and end up with 5 more than you expected!
The best method is to choose a name the whole family likes, and one that will stand the test of time. Remember, this name has to be used for years!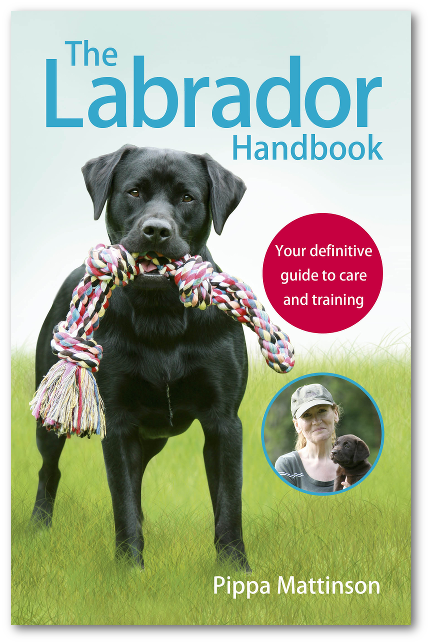 Which Name Have You Chosen?
Was one of the dog names starting with P on our list the perfect option for your new friend? Or, did you think of an even better one that we missed off? Let us know in the comments so we can keep adding extra ideas!
Readers Also Liked
References and Resources
The Labrador Site Founder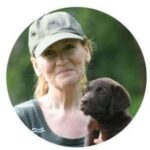 Pippa Mattinson is the best selling author of The Happy Puppy Handbook, the Labrador Handbook, Choosing The Perfect Puppy, and Total Recall.
She is also the founder of the Gundog Trust and the Dogsnet Online Training Program 
Pippa's online training courses were launched in 2019 and you can find the latest course dates on the Dogsnet website