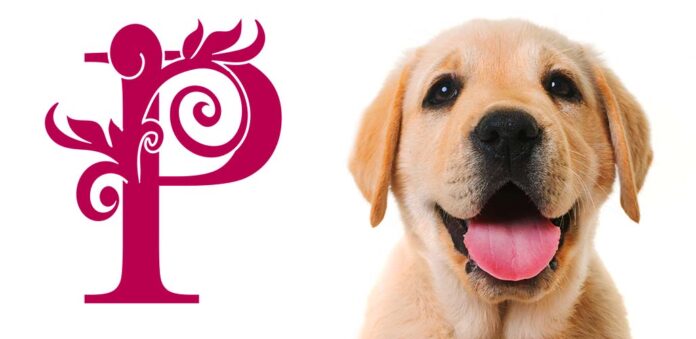 P is the perfect first letter for a puppy's name. That's because P dog names begin with a hard, distinctive sound that will help to catch your pup's attention. It's not the first letter of any common canine commands, and yet it isn't over used or too popular either as a dog name starter either.
The best dog names that start with P have one to three syllables. They are easy to pronounce, snappy and hopefully, pretty awesome too.
Girl Dog Names That Start With P
Let's kick off our P based dog names with some classics, that would sound just as good on a little baby girl as an adorable female puppy.
Patty
Polly
Penny
Prissy
Pam
Pippa
Poppy
Paige
Prim
Priya
Pru
Peggy
Pandora
Peony
Pansy
Piper
Peppa
Princess
Portia
Petra
Paulina
Pasha
P Dog Names For Boys
These more traditionally leaning boy puppy P names are still fairly unique when it comes to the dog naming world.
Philip
Paulie
Pablo
Pedro
Peter
Parker
Patrick
Percy
Palmer
Petie
Paxton
Paddy
Phineas
Pierce
Presley
Piers
Preston
Pacey
Poe
Perry
Prince
Prescott
Parson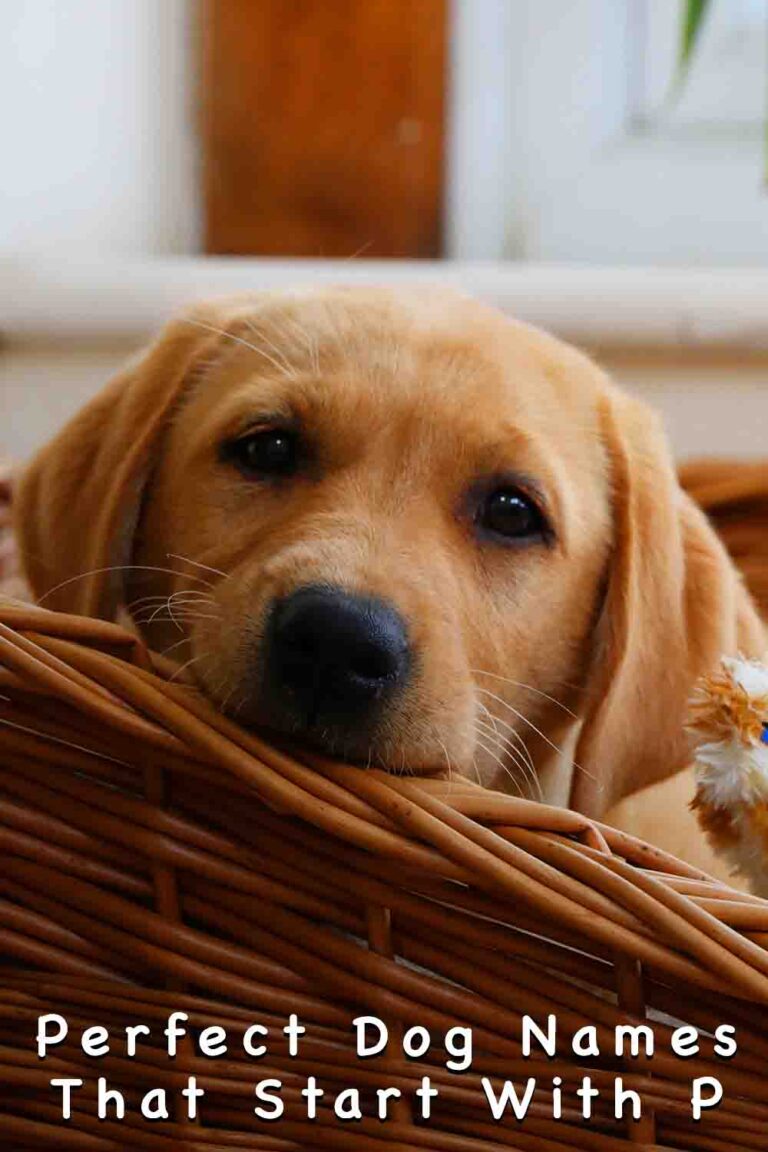 P Pet Names for Foodies
Tasty treats also make fairly epic dog names. I bet I could name you a dozen popular dog names based on candy bars alone. But foodie pet names can still be totally original, especially if you go for one of the less common starting letters like P!
Peaches
Plum
Prunes
Pesto
Pepper
Pie
Pecan
Pumpkin
Poptart
Polo
Pizza
Pickle
Pasta
Pitta
Pate
Pho
Porkchop
Pancake
Penne
Praline
Pepsi
Pudding
Pretty Dog Names
Cute dog names that start with P are plentiful! When heading towards the adorable, names that end in an 'ee' sound and even a plural make some of the top contenders.
Petal
Posie
Petunia
Paddy
Pinkie
Pip
Peanut
Pal
Puddles
Primrose
Pupster
Pippin
Paddles
Pappy
Puppa
Pinto
Phoenix
Pearl
Pixie
Paisley
Pluto
Psalm
Pinot
Prairie
Inspired By Animals
A really original way to name your puppy is to look into other species of animal. These cool creatures might be unlikely to make it into your home any time soon, but they can lend a handle to your new dog.
Pony
Panther
Peacock
Piggy
Puma
Python
Perch
Pike
Panda
Paco
Pangolin
Prawn
Pikas
Puffer
Potto
Puffin
Porpoise
The Labrador Site Founder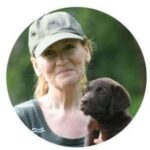 Pippa Mattinson is the best selling author of The Happy Puppy Handbook, the Labrador Handbook, Choosing The Perfect Puppy, and Total Recall.
She is also the founder of the Gundog Trust and the Dogsnet Online Training Program 
Pippa's online training courses were launched in 2019 and you can find the latest course dates on the Dogsnet website