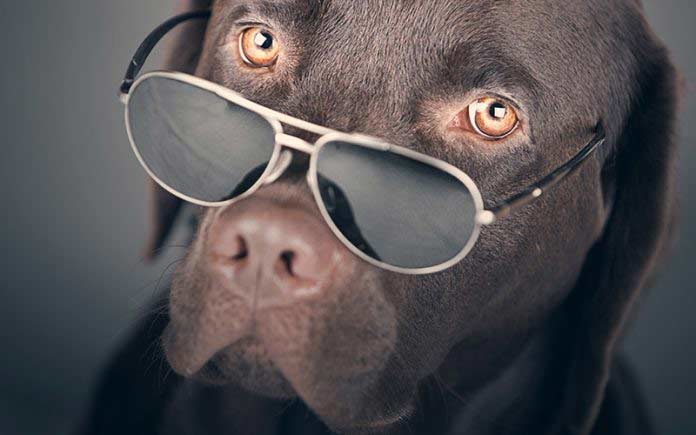 Cool dog names can come from so many different places, it can be hard to pin the best name down! Especially if there are several people involved in your naming decision! The coolest puppies have a name that's a little off the wall. Cool dog names are catchy, make you think, or give a nod to a current fad or iconic topic.
Contents
Finding it hard to agree on a name to suit your new pup? Let's start by diving straight in to our top 100 cool dog names. If none of those take your fancy, you can scroll down for hundreds more ideas. You'll see that there are quite a range of name styles for male and female dogs, just in our top twenty!
The Coolest Dog Names On The Planet
Flint
Harley
Coke
Boss
Groot
Chanel
Tank
Dior
Rex
Stella
Titus
Rocky
Trixie
Spike
Ragnar
Hulk
Jinx
Thor
Cleo
Quinn
Hadley
Archer
Blizzard
Tanner
Jet
Chase
Paddy
Drake
Cooper
Roxie
Bruno
Jazz
Troy
Chip
Mac
Pepper
Athos
Snap
Mitzy
Skye
Opal
Buddy
Missy
Mocha
Salsa
Toffee
Guiness
Blaze
Patch
Arnie
Turtle
Snickers
Flare
Risk
Kaia
Chance
Dingo
Sable
Lucky
Pepsi
Shades
Phantom
Rocket
Crow
Sprite
Spirit
Dream
Zinny
Wiggles
Monkey
Mars
Umber
Fraggle
Jinx
Noodle
Shaggy
Raven
Fidget
Ghost
Bounty
Tweek
Crash
Cosmos
Tango
Zip
Buck
Nacho
Dragon
Shredder
Ace
Jaws
Flash
Holt
Buzz
Van
Splinter
Moss
Mead
Slate
Neo
Cool Male Dog Names
Let's start simple. Cool male dog names. When it comes to naming your puppy you have massive list of cool boy dog names that you can choose from
Ace
Ash
Axel
Bane
Blaze
Bruce
Chase
Connor
Cooper
Dexter
Don
Duke
Felix
Finn
Flint
Grey
Gunner
Jax
Jet
Kane
Mack
Mitch
Phoenix
Rocky
Scrapper
Slate
Tanner
Taz
Zed
Zeke
Cool Female Dog Names
Angel
Blaire
Britt
Cassie
Clara
Cleo
Coco
Dash
Eva
Fara
Flare
Flame
Hadley
Harley
Ingrid
Kahlan
Leda
Lila
Loki
Lola
Nel
Piper
Rebel
Rumor
Sage
Serena
Sophia
Quinn
Thor
Trixie
Dog names – girl or boy – are all about expressing the things that you find fun, exciting or entertaining. So let's carry on by looking first at some cool unusual dog names that could suit either.
Uniquely Awesome Dog Names
You might be surprised to find out just how many people Google 'unique dog names' every months. Well, it seems that we all like to be different. So the number is well into the thousands. So with so many of us wanting to be different, how on earth are we supposed to achieve that. It's an even bigger task wehen you want the name to be cool as well!
I've got a lot (and I mean a lot) of animals at home, and as a result have spent more than my fair share of hours mulling over this question. Here are a few off the wall ideas that have emerged! See what you think:
Abstract
Acid
Anode
Argon
Atom
Brick
Carbon
Charge
Cheetah
Coke
Core
Crumbs
Dezi
Dragon
Evita
Fawn
Fetch
Fly
Goal
Gold
Grass
Jail
Joke
Kali
King
Lead
Magma
Mika
Mock
Nebula
Radon
Ranger
Reach
Spider
Target
Tracker
Trigger
Xenon
Zinc
From the world of random ideas to a topic I bet you'll be on board with – superhero dog names!
Superhero Dog Names
If you're looking for super cool dog names, then what better place to go than to the world of super heroes!
Superhero movies have taken off massively in the last few years, and fortunately show no signs of slowing down. There are some awesome superhero and super villain characters, including some of their hidden identity names!
In this super set of cool names for dogs we'll check out the best of them.
Arrow
Atlas
Barbara
Barry
Beast
Blade
Bruce
Bucky
Captain America
Colossus
Cyclops
Dinah
Donna
Eric
Flash
Fury
Gambit
Gypsy
Hal
Hank
Hawkeye
Hellboy
Ironman
Jean
Jubillee
Kitty
Logan
Luke
Nova
Oracle
Punisher
Reed
Rita
Robin
Rogue
Rorschach
Scott
Storm
Tula
Cool puppy names can come from anywhere. And though the world of superheroes is mega right now, there is another world that has had some insane fads too.
Anime Dog Names
Do you love Anime? Are you a fan of Japanese cartoons? Whether you're a fan of the genre in general or a more specific lover of a particular series (Escaflowne anyone?!) then check out these cool anime dog names.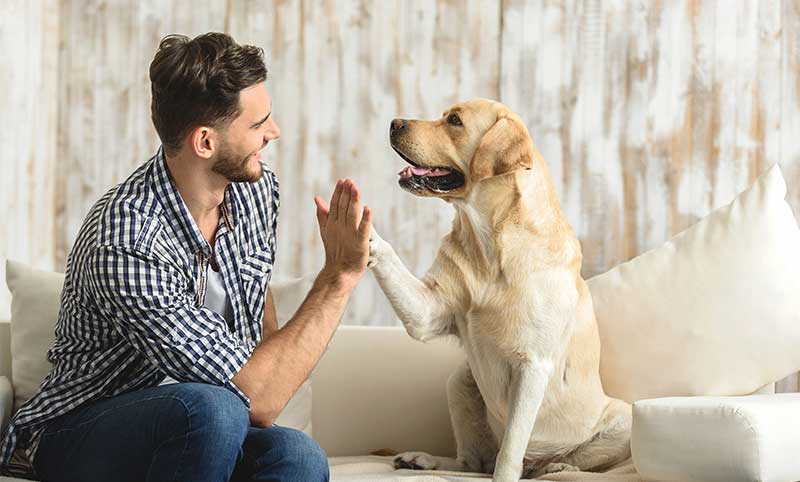 Allen
Antonio
Bob
Bulma
Carlos
Erza
Faye
Folken
Frieza
Goku
Hitomi
Jet Black
Laughing Bull
Light
Milerna
Natsu
Piccolo
Punch
Roy
Spike
Taiga
Van
Vegeta
Anime names are in their hundreds if not thousands. But there is an area of this cartoon style more popular than most. I am, of course, referring to Pokemon.
Pokemon Dog Names
Have you been a Pokemon fan? Or did you live through years of having to watch it with your kids and the ideas have stuck around?
Pokemon was massive when I was young, and those adorable little faces have stuck in my mind. And so have their names!
If you're looking for cool Pokemon dog names then check out these. I've even thrown in some other characters for you too.
Abra
Ash
Beedrill
Brock
Chansey
Diglett
Ditto
Eevee
Hypno
Jynx
Krabby
Misty
Muk
Ninetales
Oddish
Onix
Pikachu
Raichu
Seel
Slowpoke
Squirtle
Vulpix
Weedle
Stylish Puppy Names
Let's take a step back from the world of fiction for a moment, and check out some stylish dog names instead. This selection is inspired by the world of fashion.
If you're into fashion with style as your forte, then you will want a cool stylish dog name to match. Here are some great ideas for cool pet names for dogs with style.
Armani
Boss
Carolina
Chanel
Daphne
Dior
Donna
Hugo
Isabel
Jimmy
Karl
Kate
McQueen
Oscar
Phoebe
Prada
Ralph
Satin
Silk
Stella
Tommy
Tory
Vera
Versace
Yves
Movie Dog Names
Fancy naming your dog after your favorite movie? It can be great fun to use either the title or a cool character as inspiration.
Although I want be naming my pup Die Hard any time soon, there might be something in the handle 'Hans Gruber'… Here are some cool movie dog names that might take your fancy. From the standard to the slightly out there. Enjoy!
Alex
Amelie
Amy
Buzz
Clarice
Deadpool
Donnie
Ellen
Erin
Ethan
Ferris
Forrest
Gollum
Gromit
Groot
Hal
Hannibal
Harry
Hermione
Ilsa
Inigo
Jessica
Juno
Katniss
Kirk
Legolas
Leia
Lester
Neo
Norman
Maria
Maximus
McClane
Randle
Red
Ripley
Sarah
Scarlett
Woody
Xena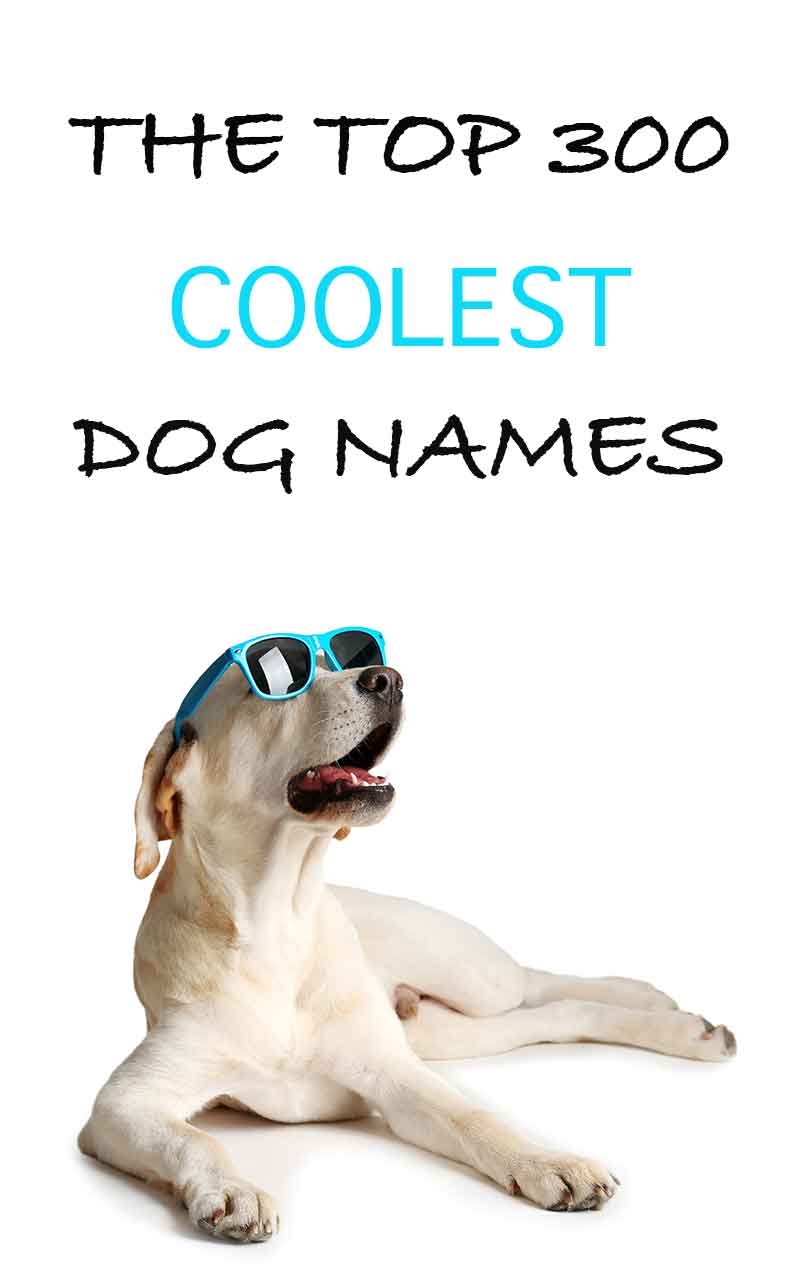 Music Dog Names
Do you love music? Do you want to give him one of the coolest rockstar dog names? Then check out this great list of rock and roll dog names!
Aretha
Axl
Blondie
Bob
Bono
Bowie
Buddy
Chrissie
Chuck
Clash
Courtney
Elton
Elvis
Eric
Floyd
Freddie
George
Hayley
Hendrix
Iggy
Janis
Jarvis
Jeff
Jerry
Jimmy
Joni
Kurt
Lacey
Liam
Lita
Madonna
MJ
Morrissey
Pat
Pink
Presley
Prince
Queen
Ringo
Stevie
Sting
Tina
Tyler
Best Cool Dog Names
Picking the coolest dog names can be a challenge. Not just because there are so many options out there, but because what's cool to one of us might not be quite so awesome to another.
If non of those took your fancy, then a great trick is to simply write down a short list of things that you find cool.
Then pick some characters, words or ideas that go with it.
The Labrador Site Founder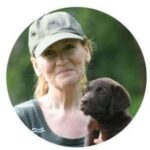 Pippa Mattinson is the best selling author of The Happy Puppy Handbook, the Labrador Handbook, Choosing The Perfect Puppy, and Total Recall.
She is also the founder of the Gundog Trust and the Dogsnet Online Training Program 
Pippa's online training courses were launched in 2019 and you can find the latest course dates on the Dogsnet website