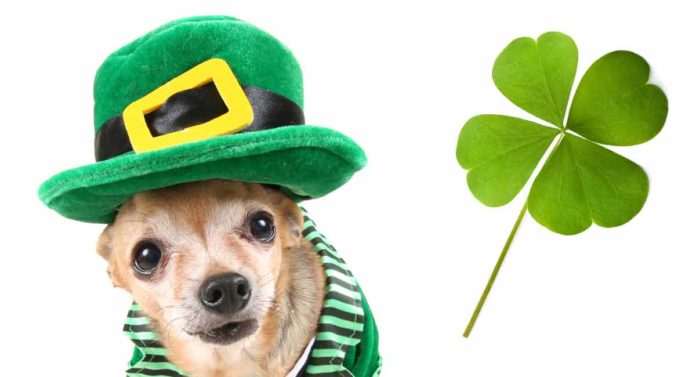 The best Irish dog names are influenced by Irish history, culture or even modern trends. Top picks tend to be fairly short, just a couple of syllables long. Easy to prounce and simple to understand, good dog names don't sound like any of your dog's everyday commands either. Irish names are a wonderful way to celebrate your own Irish heritage, or for Irish breeds like the Irish Water Spaniel, Wolfhound, Terrier or Setter. But they can suit any gorgeous new puppy dog down to the emerald ground.
I'll share a great blend of Irish dog names that take inspiration from their often-cited unique combination of tough athleticism and tender personalities. These traits shine through from the name's sound and pronunciation and, in many cases, their traditional meaning too.
Contents
Naming any new pet is a fun, creative process, and naming a new puppy can be the starting point for a long, happy relationship. Choosing a name for a new puppy, and sticking with it, is also important for your puppy's wellbeing. Whether or not you're going fully train your puppy, it's important that you are comfortable with the name you pick, and that your pet grows accustomed to it as well.
Irish Female Dog Names
Eileen
Claire
Kerry
Anna
Shauna
Coleene
Mckenzie
Deirdre
Cait
Ethna
Ina
Máire
Nora
Shona
Sibeal
Afric
Bridgette (Strong)
Kathleen (Pure)
Imogen (Maiden)
Maureen (Star of the sea)
Darcy (Dark)
Brigid (The high one, or strength)
Alma (All good)
Molly (Star of the sea)
Cara (Friend)
Fiona (Fair or pale)
Laoise (Radiant girl)
Katha (Pure)
Keira (Dark, black)
Maura (Star of the sea)
Korie (The hollow)
Aileen (Light bearer)
Elfie (Elf, or magical counsel)
Brianna (High, noble, exalted)
Lana (Child)
Mona (Noble good)
Cacy (Alert, watchful)
Sina (Treasure)
Muriel (Sparkling or shining sea)
Ashlyn (Dream)
Ciara (Little dark one)
Sloane (Raider)
Maeve (She who intoxicates)
Ava (Beautiful, radiant, joyful)
Dorotea (Gift)
Male Irish Dog Names
Jamie
Cale
Emmett
Daniel
Conla
Liam
Peadar
Pearse
Seamus
Tomás
Oisin
Callum
Shea
Declan
Ailbe
Bartley
Kevin (Handsome Beloved)
Dahy (Swiftness, nimbleness)
Brendan (Prince)
Ambros (Divine)
Dillon (Faithful)
Connor (Hound-lover)
Ronan (Little seal)
Grady (Renowned)
Brian (High or noble)
Roy (Red)
Darren (Great)
Keenan (Ancient)
Killian (Bright-headed)
Eman (Serious)
Cullen (Handsome)
Garvie (Rough peace)
Collins (Holly)
Finnegan (Fair)
Quinn (Intelligent)
Conan (Hound, or swift-footed warrior)
Clooney (From the meadow)
Nile (Champion)
Keeghan (Small flame or ardent)
Codie (Helpful)
Torrance (Little Hills)
Kane (Male) (Little Battler)
Roarke (Champion)
Curry (Hill hollow)
Kaine (Spear, or little battler)
Cool Irish Names
Some of the most common Irish name meanings are champion, and others relate to war and nobility. These names will also have a less cutesy look and sound than those we will see in we'll see in the next section.
Ealga (Female) (Noble)
Dearbhail (Female) True desire)
Niamh (Female) (Radiance or brilliance)
Orla (Female) (Golden queen)
Fiadh (Female) (Wild)
Emer (Female) (Swift)
Riona (Female) (Queenly)
Tawna (Female) (A green field, golden brown)
Keelin (Female) (Slender or fair)
Anlon (Male) (Great champion)
Ardál (Male) (High valor)
Buach (Male) (Victor or conqueror)
Flann (Male) (Blood red)
Turlough (Male) (Helper)
Alsandair (Male) (Defender of man)
Aralt (Male) (Leader)
Eimar (Male) (Swift)
Dubhlainn (Male) (Black sword)
Eirnin (Male) (Iron, vigor)
Fergal (Male) (Brave, courageous, valorous)
Conlan (Male) (Hero)
Cavan (Male) (Handsome)
Rorik (Male) (Red King)
Brayden (Male) (Broad, brave, wise)
Nolan (Unisex) (Champion)
Quinlan (Male) (Fit, shapely, strong)
Rylee (Female) (Courageous, valiant)
Ferrill (Male) (Hero or man of courage)
Murphy (Unisex) (Sea warrior)
Cearul (Male) (Fierce in battle)
Saoirse (Female) (Freedom)
Niall (Male) (Champion)
Lonn (Male) (Strong, warlike)
Cian (Male) (Ancient)
Valera (Female) (Valiant)
Aed (Male) (Fire)
Larkin (Male) (Rough, fierce)
Connal (Male) (Strong Wolf)
Monah (Female) (Noble, aristocratic)
Eamon (Male) (Wealthy protector)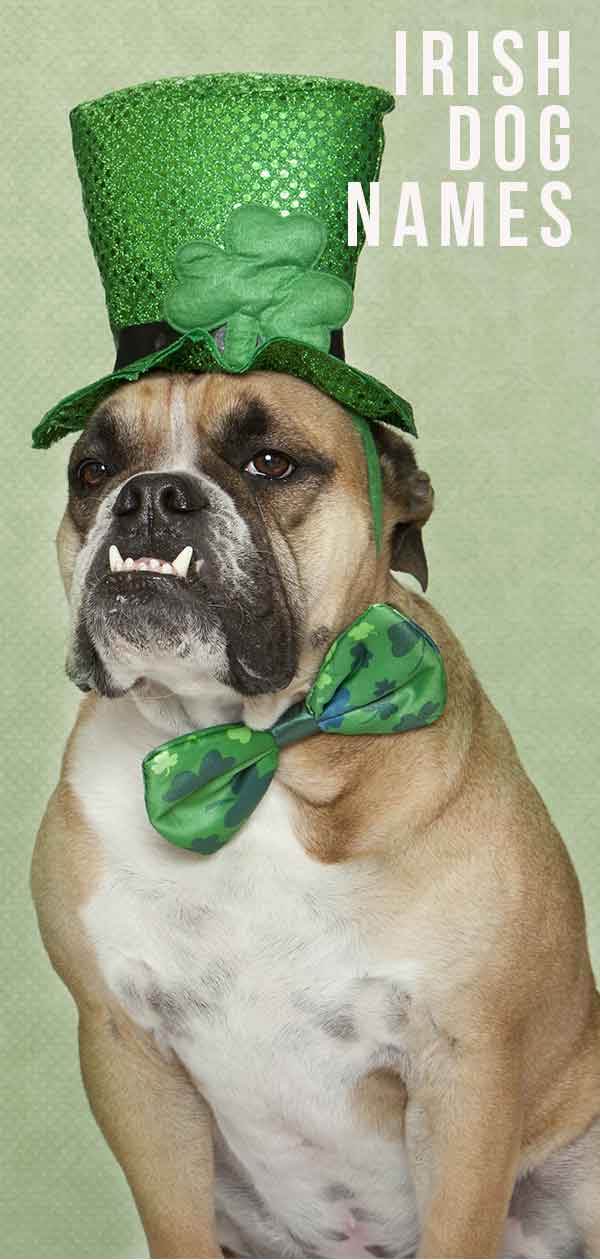 Cute Irish Dog Names
Alayne (Female) (Attractive)
Aoife (Female) (Beautiful, radiant, joyful)
Aednat (Female) (Little fire)
Aine (Female) (Brightness, splendor)
Roisin (Female) (Little rose)
Kyna (Female) (Wise)
Aghna (Female) (Pure)
Mairead (Female) (Pearl)
Sorcha (Female) (Brightness, radiant)
Neila (Female) (Female champion)
Kyla (Female) (Crown of laurel)
Moina (Female) (Noble, aristocratic, beloved)
Tawna (Female) (A green field, golden brown)
Ailia (Female) (Light)
Rían (Male) (Little king)
Ruadhán (Male) (Little red one)
Faolan (Male) (Little wolf)
Torrin (Male) (Little Hills)
Hagen (Male) (Youthful one)
Guthrie (Male) (Windy spot)
Cabhan (Male) (Grassy hill, hollow)
Roi (Male) (Red)
Bria (Female) (Noble)
Murna (Female) (Beloved)
Mairin (Female) (Star of the sea)
Meara (Female) (Jolly or jovial)
Devyn (Male) (Poet)
Codey (Unisex) (Helpful)
Aislinn (Female) (Dream, vision)
Mellon (Male) (Small pleasant one)
Keva (Female) (Gentle, beautiful, or precious)
Tully (Unisex) (Mighty people)
Keeva (Female) (Protect)
Lorcan (Male) (Little Fierce One)
Radha (Female) (A vision)
Unique Irish Dog Names
The Irish dog names below have dazzling meanings, some of which overlap with previous names. Some meanings you'll see here include poet, beautiful, and radiance.
A key distinction for this list is the more unusual pronunciation these names carry with them. Also, these are names that arguably just don't quite fit in the box of cute or cool.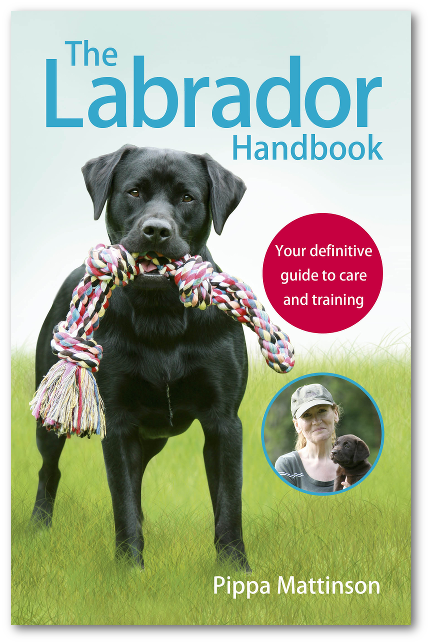 If you're feeling particularly adventurous in your hunt for a good Irish dog name, this is the list for you!
Eistir (Female) (Star)
Rionach (Female) (Queenly)
Niamh (Female) (Radiance, luster, brightness)
Sadhbh (Female) (Sweet and lovely, or wise)
Teagan (Female) (Attractive, poet, philosopher)
Muirne (Female) (High-spirited, festive)
Niamh (Female) (Radiance, luster, brightness)
Ieasha (Female) (Alive and well)
Caoimhe (Female) (Gentle, beautiful, precious)
Padraig (Male) (Patrician, noble)
Ailfrid (Male) (Wise)
Ainmire (Male) (Mighty lord)
Daire (Male) (Fruitful, fertile)
Diarmuid (Male) (Without enemy)
Glennard (Male) (Glen)
Dempsey (Male) (Proud)
Gaelle (Male) (Foreigner, cheerful or happy)
Tavish (Male) (Hillside)
Kennon (Male) (Ancient)
Aodhan (Male) (Fire, fiery)
Coinneach (Male) (Attractive or pleasant person)
Fintan (Male) (Little fair one)
Teague (Male)(Poet, philosopher)
Lachlan (Male) (From the land of lakes)
Devin (Unisex) (Bard, poet)
Casey (Unisex) (Alert, watchful)
Somerley (Male) (Summer sailors)
Kavan (Male) (Handsome)
Mannix (Male) (Little monk)
Daron (Unisex) (Great)
Ffyona (Female) (Fair, pale)
Cathal (Male)(Strong in battle)
Coe (Unisex) (Hollow in the hill)
Ita (Female) (Thirst)
Amon (Male) (Teacher, builder, or wealthy protector)
The Labrador Site Founder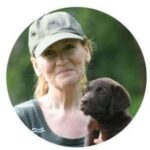 Pippa Mattinson is the best selling author of The Happy Puppy Handbook, the Labrador Handbook, Choosing The Perfect Puppy, and Total Recall.
She is also the founder of the Gundog Trust and the Dogsnet Online Training Program 
Pippa's online training courses were launched in 2019 and you can find the latest course dates on the Dogsnet website