Cute puppy names are best when they are as short as they are sweet. Your adorable new dog's name should be inspired by cute themes like tasty treats, fun foods, fluffy plushies or beautiful places. And our cute dog names lists below include all the very best adorable ideas.
The best cute puppy names are ones that make you go awwww when they're a bewitching brand new furry baby, but also grow with them as they make the journey into a darling adult. That said, naming a puppy could be a good opportunity to use a name that you might have talked yourself out of giving to a child!
Contents
Today I'm going to help you find the best cute puppy name for your new baby dog, and the rest of your family too. Because names have to fit with lifestyles, personalities and even help you communicate too!
The day your new puppy arrives home is so exciting, but it has a tinge of fear to it. What are you going to call this pinnacle of perfection? Is there a cute name that could possibly live up to your pretty puppy or adopted adult dog? Today we are going to share lists of hundreds of cute puppy names, and help you narrow down your favorites to the best match for your beautiful baby dog.
Top 100 Most Popular Cute Puppy Names
These popular dog names are perfect for pretty dogs and really cute puppies. Check out 100 of the most cute animal names that are trending right now:
| | |
| --- | --- |
| Poppy | Aggie |
| Ben | Tommy |
| Charlie | Ellie |
| Petal | Cookie |
| Peaches | Rose |
| Honey | Monty |
| Crumble | Beanie |
| Alfie | Taffy |
| Coco | Waffles |
| Pickle | Bailey |
| Max | Barnaby |
| Belle | Dexter |
| Ffion | Clover |
| Leni | Libby |
| Milo | Ralph |
| Shea | Bonnie |
| Minnie | Flora |
| Robin | Matilda |
| Wren | Teddy |
| Cleo | Finn |
| Mabel | Reggie |
| Daphne | Winnie |
| Elton | Mika |
| Reuben | Fig |
| Moses | Ginger |
| Hershey | Kingston |
| Mochi | Mo |
| Pepper | Olive |
| Kai | Joy |
| Noodle | Reece |
| Lexi | Meadow |
| Romeo | Hutch |
| Scotty | Ned |
| Otis | Tango |
| Tabs | Wilbur |
| Yoshi | Zeke |
| Butters | Ozzie |
| Scout | Tot |
| Hopper | Pops |
| Prince | Trixie |
| Jess | Marbles |
| Happy | Baloo |
| Brucie | Dora |
| Boots | Vinny |
| Leo | Spud |
| Lolly | Blinker |
| Checkers | Oreo |
| Dolly | Ducks |
| Muffin | Sparks |
| Buddy | Papi |
The Cutest Puppy Names
Naming a new puppy is a rare privilege. It is something most of us will only do a few times in our lives. Choosing a really adorable name is a way of setting our pets' status as the babies of our family forever. Cute puppy names aren't always for everyone though. Sometimes one person's endearing and perfect is another person's saccharine and twee. But by the same logic, no name in the world is going to delight everyone. So if you like cute dog names, go for it!
Choosing Really Cute Puppy Names
I love really cute names for puppies. And since you're here, you probably do too. But we still need to set ourselves some ground rules, before we get carried away:
Lady Valentina Von Sparkles is cute and fabulous. But it is far too long to shout out in public! Three syllables is the most we can get away with. But, two is even better. This also makes things simpler when it comes to teaching your pup to come when she's called.
The name we choose needs to be cute when our dog is a puppy. But ideally should also suit them as a lively 6 month old teenager and as a grand dog with a few gray whiskers.
You are going to repeat your dog's name a LOT. Ask yourself honestly if it will still feel cute in ten years.
The days of finding your new puppy can be a little bit tricky. From walking away from bad breeders to avoiding puppy farms, it's a minefield! So once you've found your perfect new friend from a brilliant breeder, you'll be ready for the next step to be a bit more fun. And with this guide, finding your cute puppy name couldn't be easier. Right, now let's get into it. Prepare to swoon.
Cute Puppy Names For Girl Dogs
If your pet naming style leans towards sweet and pretty puppy names, this is the place for you. We've got the best cute puppy names ever! We'll share cute pet names in sweetly themed lists. Along with amazing ideas for coming up with totally unique names for your cute puppy.
Ultra-girly names are a big trend for people and puppies alike at the moment. Soft and feminine sounding, these names are perfect for a gentle puppy who's sure to be ladylike when she grows up. Even if she spends half the day biting your ankles right now! These are some of our favorite cute female puppy names:
Amelia
Isabella
Charlotte
Chloe
Phoebe
Margo
Tilly
Alice
Pearl
Delilah (could be shortened to Dee Dee)
Tessa
Emily
Mila
Aria
Vivienne (Vivi for short)
Zola
Felicity
Kate
Faith
Molly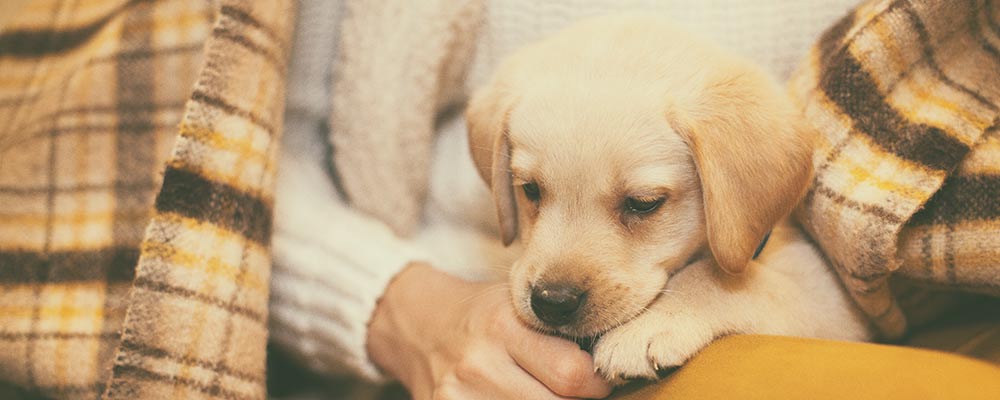 Cute Boy Puppy Names
Think cute names are reserved for girl puppies only? Let me stop you right there with some cute boy puppy names too. They are for everyone! Adorable but not embarrassing, these names will befit a cuddly puppy. Plus, a handsome grown dog:
Lucky
Louie
Nano
Theo
Archie
Sparky
Zip
Tommy
Titch
Pumpkin
Whisper
Smudge
Happy
Pickle
Rocket
Rudy (because you could call them Rude the Dude, every day)
Blue
Prince
Hero
Charming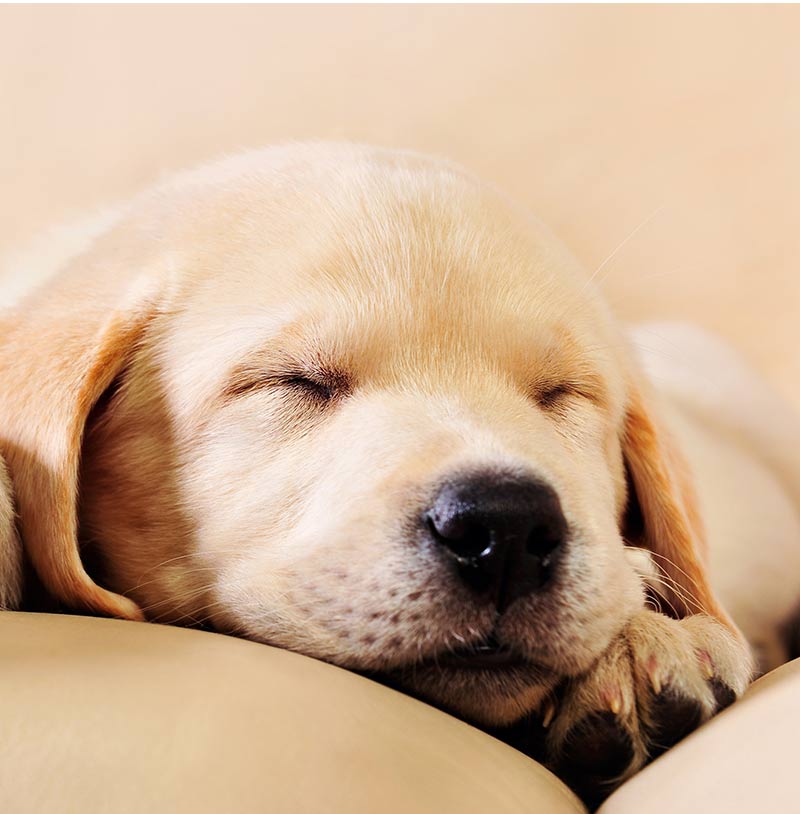 Unique Girl Puppy Names
Searching for unique cute puppy names can be something of a double-edged sword. On one hand, you'll be able to call them in the park and only your dog will come back to you. On the other, you might end up repeating yourself every time someone asks their name. These cute girl puppy names will stand out at your puppy's obedience training classes for all the right reasons:
Emerald (could be shortened to Emmie)
Petra
Millicent (Millie for short)
Trixie
Rue
Esme
Zuzu
Cilla
Angelica
Clementine
Peach
Lula
Gigi
Celine
Nancy
Calypso
Juno (in the film Juno, her dad shortens Juno to Junebug, which is even cuter!)
Rosalind (could be shortened to Rosa)
Naomi
Velvet
Savannah
Madigan (an Irish name meaning little dog!)
Unique Male Puppy Names
There's never going to be another puppy quite like yours ever again. An unusual cute puppy name is a fun way to celebrate his one-of-a-kindness. And here we have some really cute boy dog names for the irresistible boy puppy in your life:
Albie
Finn
Mouse
Bear
Beau
Gus
Tommy
Billy
Pip
Angel
Freddie
Arthur
Tobie
Arlo
Jesse
Moose
Spud
Cirrus
Nimbus
Halo
Sweet Puppy Names
Good female dog names should be as adorable as they are. Puppies are fluffy and giddy, and fit into small spaces like shoes and plant pots. So, here are some cute female dog names that are as sweet as a newborn puppy:
Button
Fudge
Candy
Flossie
Gumdrop
Pudding
Popsicle
Popcorn – especially good for a lively dog!
Coco
Smidge
Squirtle
Rainbow
Sunday
Juniper
Sunshine
Jellybean
Buttercup
Food and Candy Names for Dogs
One of the other adorable ways people are choosing their pet names is with inspiration from food! Let's take a look at some perfect food and drink inspired name ideas next:
Cupcake
Pepsi
Walnut
Chocolate
Cookie
Cola
Hershey
Baileys
Basil
Beans
Dumplings
Fudge
Nacho
Pickle
Pudding
Tofu
Pepper
Kiwi
Radish
Waffles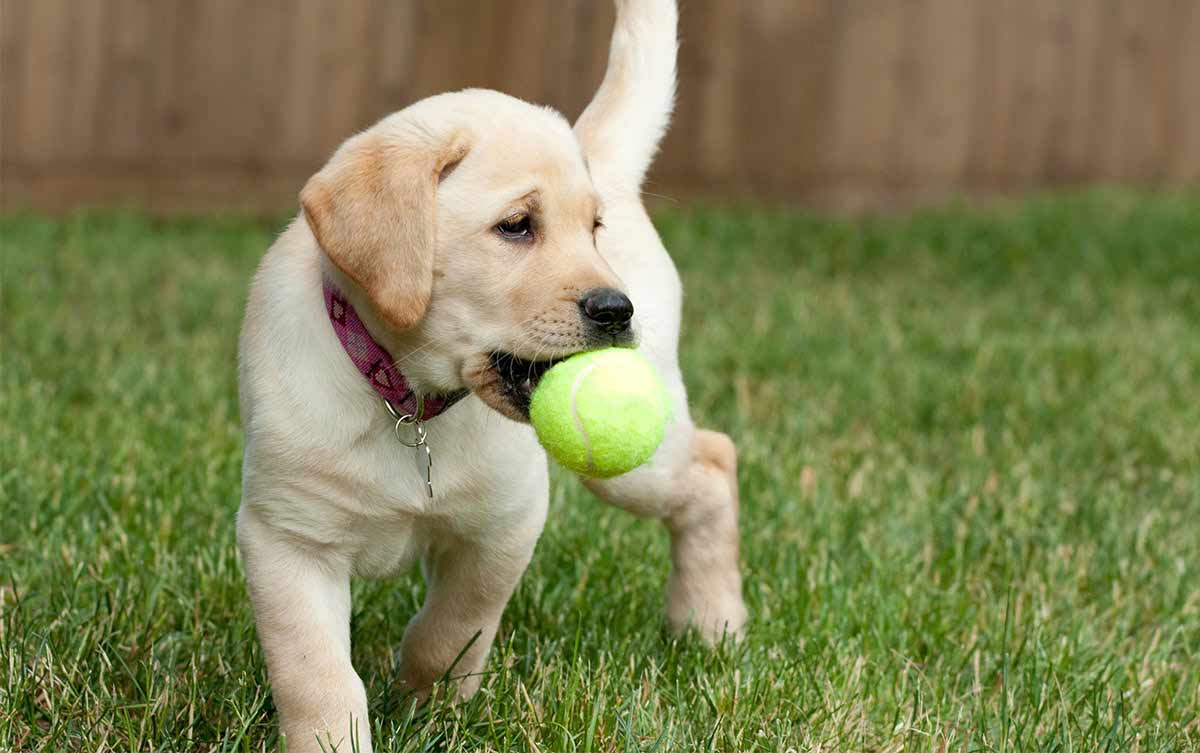 Cute Puppy Names By Color
A lovely way to name your puppy is to reflect those gorgeous shades in their coat. Here are a few ideas for you to try out, depending on how your puppy looks! Remember some dogs change color as they grow, so try to pick a cute name for your puppy that will last a lifetime.
Brown Puppy Names
Chocolate
Coffee
Autumn
Walnut
Latte
Waffle
Bean
Oak
Pretzel
Black Puppy Names
Ebony
Nightshade
Bug
Hope
Beetle
Blackbird
Raven
Yellow Puppy Names
Cornflower
Wheat
Chips
Summer
Sunshine
Spark
Straw
Sunny
Sunflower
White Puppy Names
Snowflake
Snowbell
Lightning
Frost
Ivory
Ghost
Choosing Adorable Puppy Names
You can, of course, go for all-out, completely over the top cuteness, and just own it. Now I might be biased (I know a lovely Whippet called Tinker Bell). But I can totally get on board with this approach. Let me remind you that these cute names for puppies aren't going to be for everybody, and they might raise eyebrows at first.
Adorable Ideas
But most names grow on people with time. So, if you choose one of these adorable dog names, it won't be long before people think no more of it.
Zarina
Minnie
Mirabelle
Baby
Pollina (could be shortened to Polly)
Celeste
Missy
Kabo
Princess
Periwinkle (could be shortened to Peri)
Buddy-Boo
Tallulah
Squiggle
Munchkin
Honey
Loulabel
Bambi
Pippity
Glitterbug
Pompom
Cupcake
Nymphadora (a character in Harry Potter, could be Dora for short!)
Great Dog Names from Books and Films
Speaking of Harry Potter, books, films, comics, theater, and television are great places to look for inspiration for cute pet names. Here are just a few sweet puppy name suggestions. Some are from dogs, some are from other animals, and some are human characters.
Good female puppy names
Lady (Lady and the Tramp)
Nala (The Lion King)
Saphira (Eragon)
Agnes (Despicable Me)
Tiana (The Princess and the Frog)
Half-pint (Laura Ingalls Wilder's nickname in Little House on the Prairie)
Lyra (the His Dark Materials trilogy)
Scout (To Kill a Mockingbird)
Betty (Boop)
Ariel (The Little Mermaid)
Belle (Beauty and the Beast)
Peppa (Pig)
Awesome dog names for boys:
Rowlf (The Muppets)
Snowy (Tintin)
Romeo (Romeo & Juliet)
Dobby (The Harry Potter series)
Albus (Dumbledore, the Harry Potter series)
Comet (Full House)
Marcel (Friends)
Shaggydog (Game of Thrones)
Baloo (The Jungle Book)
Wilbur (Babe)
Flounder (The Little Mermaid)
Scooby (Scooby Doo)
Going with your favorite movie character can be a great way to find a name that suits your puppy. Plus, you also have the added bonus of combining a cute dog name with one that is seriously cool. Or funny!
Pretty Puppy Names
All puppies are pretty. Maybe it's nature's way of helping their families through the teething stage and the trials of potty training! It makes sense then that nature is a great source of delicate and dainty puppy names. And nature has inspired a lot of the names in this next section.
Pretty female dog names
Blossom
Petal
Rosie
Milly
Daisy
Florence
Sweetpea
Carina
Aurora
Misty
Harmony
Bliss
Haven
Paloma
Yara
Melody
Venus
Daphne
Ophelia (could be shortened to Fifi)
Sweet boy dog names
And because boys can be pretty too, let's not forget these:
Tristan
Jude
Gabriel
Jem
Leo
Auberon
Jasper
Aesthetic Names For Dogs
Anyone who's paid attention to naming trends over the last decade will know that using boy and girl puppy names with an -ie ending has been hugely popular. For some years it was practically the law. And guess what? Names ending in an -ie sound are really cute! They suit every Lab. From chocolate, to black or yellow. Even the dilute Labs like charcoal, silver and champagne Labradors!
Good pet names for girls
Just look at these examples:
Gracie
Ellie
Elvie
Cassie
Nellie
Bonnie
Pixie
Sylvie
Sophie
Sadie
Maggie
Goldie
Annie
Jessie
Otillie
Eadie
Boy and girl dog names
And these examples are charming unisex names too:
Eddie
Frankie
Bobbie
Jamie
Charlie
Georgie
Soft boy dog names
Here are some cute -ie ending names for male puppies:
Stewie
Reggie
Wylie
Vinnie
Woodie
Cutest Puppy Names
And finally, there are words, sounds and names which just ooze cuteness. So here are the best of the rest:
Twinkle

Thimble

Serendipity

Limerence (this amazing word describes the feeling of being in infatuated love!)

Bumble

Dreamer

Furbert

Bug

Christmas

Fluffy

Pipsqueak

Smush

Bertie

Noodle

Bing

Tiggy

Muttnik

Sparkle

Sausage

Boodle
Winter Puppy Names
Winter themed dog names are perfect for beautiful puppies born in the festive season, or just if you'd like a Christmas puppy name to celebrate your favorite time of the year!
Snowy
Snowdrop
Snowfall
Santa
Elf
Dasher
Dancer
Prancer
Donna
Blitzen
Rudolf
Cute Male Puppy Names We Missed
As we update this post, we've found a few more cute pet names. Cute boy puppy names and cute girl puppy names! So, it would be a sin not to share this. Plus, we just love to give readers more options for naming their beloved pets. So here are some cute male puppy names we missed:
Poe
Bailey
Chewy
Bean
Chip
Bubba
Dusty
Flash
Benny
Champ
Bingo
Bo
Bolt
Dudley
Monty
Adorable Female Puppy Names We Missed
We didn't forget cute girl puppy names for your adorable fur baby! These are some more cute names that will age well as your pup becomes a grown lady!
Bea
Carly
Clover
Ella
Elsa
Honey
Izzy
Cora
Bella
Eva
Eden
Kiwi
Ivy
Lexi
Luna
Lulu
Peaches
Buffy
Ava
Best Cute Pet Names
There are some really cute puppy names to choose from here. So, I hope you have fun trying them out. Plus, please let us know what name you choose for your bundle of fun in the comments section below! If you're looking for even more inspiration, make sure to take a look at our dog name database!
The Labrador Site Founder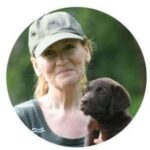 Pippa Mattinson is the best selling author of The Happy Puppy Handbook, the Labrador Handbook, Choosing The Perfect Puppy, and Total Recall.
She is also the founder of the Gundog Trust and the Dogsnet Online Training Program 
Pippa's online training courses were launched in 2019 and you can find the latest course dates on the Dogsnet website