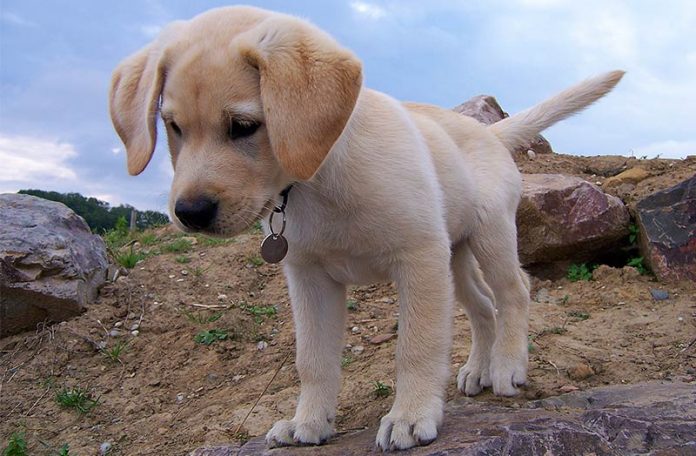 Welcome to our complete guide to the best puppy toys. Helping you pick the perfect toys for your little cutie!
Puppies are just so cute!
One look at an adorable little Labrador puppy, with that still-growing baby face on a head just a bit too big for his pudgy baby body, and who can blame you for melting?
It also helps that Labs are known to be particularly eager to please, easy to train and great with all age family members.
Add all this together, and you just want your precious new bundle of furry love to have the best puppy chew toys, puppy play toys and teething puppy toys available.
But there is just one tiny problem.
Today's pet-centric market is literally flooded with puppy toys! Which are the best puppy teething toys?
How can you know if the cheap puppy toys you see are also really good puppy toys for your snuggly fur ball?
Are there some puppy toys that are recommended more than others?
We are here to help! This article is packed chock-full of information, guidance, and specific examples of the best puppy toys to keep them busy and happy for hours at a time!
Best puppy toys
First, let's take a look at some of the key selection criteria for picking out the best toys for a puppy.
After all, not all puppy toys are created equal in terms of price, materials safety, durability and overall suitability.

The first thing to know is that puppies often have different developmental play needs at different ages.
If you are caring for a lab puppy for the very first time, we have created a comprehensive Lab puppy development guide from birth to six months so you know what to expect as your puppy grows up. We hope you enjoy it!
Also, from the perspective of choosing new puppy toys for your little Lab, there are certain stages you will want to be particularly attuned to.
Here are three key stages to keep in your mind as you are picking out the best puppy toys for your puppy:
8 to 12 weeks old puppy toys
Between 8 and 9 weeks old is a transition time for most Lab puppies.
They leave their mom and siblings and join their new family in their "forever home."
Your puppy is still growing rapidly, and consequently still needs lots of rest. But she is also going to be understandably anxious at her sudden change in living situation.
However, it is important to know that most often a puppy's anxiety will be expressed through two main forms: chewing and crying.
The best interactive toy puppy options for this stage are going to be simple toys to keep your Lab puppy busy without letting her get close enough to you or other family members to sink in a good sharp puppy bite!
For obvious reasons, rawhide chews, strong rope toys, fetch toys, leash training toys and other puppy toys that keep those small but sharp puppy canines away from your hands and face are also ideal at this stage.
3 to 5 months old puppy toys
At this stage, your puppy is gaining more confidence as she becomes familiar with her new surroundings, her new family and her new home.
She is also growing bigger and stronger physically. And she wants to play all the time, which for a Lab puppy typically means rough housing, growling and (oh yay) biting.
Also, during this period your little pup will be teething mightily as her baby teeth fall out and her adult teeth start to push their way up through the gums to grow in.
So she will not only want but will need to bite just about anything that looks bite-able to alleviate the soreness and pain she feels in her teeth and gums.
You will also want to identify the best puppy toys for teething and get a few – pronto!
The best puppy toys for teething will be responsive enough so that your lab puppy can experience some relief from her growing mouth tenderness.
But also durable enough not to come apart in her mouth, where there is a risk she would swallow them and have intestinal blockages or worse.
They will also, ideally, be freezer-friendly, since the cold can provide its own form of soothing pain relief.
6 to 9 months puppy toys
Beginning around 6 months of age, your puppy will be nearly done with teething and may even be sporting a full set of adult canines.
She will have survived a change of household, loss of her baby teeth, emergence of her adult teeth and much more.
This is a great time period to introduce more complex interactive puppy toys for boredom, treat finding, slow feeding, and puzzle solving.
These enriching "big puppy" toys will benefit your lab's brain as well as her body and help her learn to entertain herself during periods when you are not available to play.
But most importantly, despite any and all general guidelines you may learn about lab puppies, your particular Labrador will still have her own unique personality traits and temperament.
This may mean she will need more of some types of little puppy toys when she growing up than another Labrador might require.
As she grows, her playtime and toy needs may change again, and you may even discover she falls in love with a puppy toy you never thought she would like.
Happily, there are plenty of great puppy toys to choose from. So without further ado, let's take a closer look at some of our favorites!
Kong puppy toys
The Kong has become such a trusted name in puppy toys that even veterinarians use Kong toys to help quell puppy biting during exams and vaccinations.
Kong puppy toys are made especially for puppies. Kongs are even designed to help you choose just the right puppy toy for each stage of your lab puppy's development.
In many cases, you will want to choose small puppy toys for a very young puppy and upgrade the size and durability of the Kong toy as your dog grows bigger and stronger.
However, for Labrador retriever puppies in particular, the Kong Company recommends choosing the medium or large sizes of any Kong puppy toys you select.
Here is a selection of highly rated Kong puppy toys for different puppy developmental stages:
Kong Puppy Toys For 7 to 12 weeks
Kong Puppy Toy. This Kong classic for adult dogs now comes in a size perfect for your Lab puppy as well.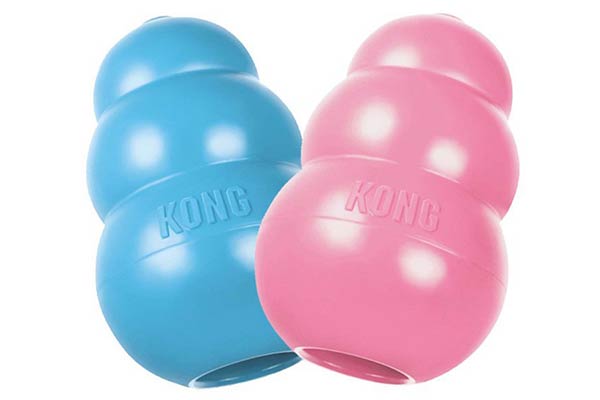 The rubber is safe for dogs and especially designed for the teething needs of large breed puppies.
You can fill the interior with a variety of soft and tasty treats.
Kong Puppy Wubba. The Wubba is one of Kong's newer toys and it is very popular!

Despite its fragile appearance, this nylon-reinforced puppy toy is extremely durable, yet it is also designed not to irritate your lab's sensitive mouth and gum tissues.
The Wubba has two balls and four long tails for self-play and interactive play.
Kong Cozies Ali the Alligator Plush Puppy Squeaky Toy. The Kong Company also recommends plush Kong toys for young puppies due to the high comfort factor.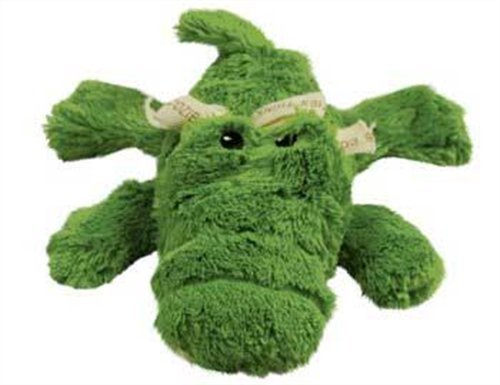 These must be used under supervision, but many lab puppies enjoy cuddling and snuggling with their plush Kongs.
Kong Puppy Toys For 3 to 9 months
Kong Puppy Flyer. As your lab puppy grows up, he will become more eager to play and run and romp.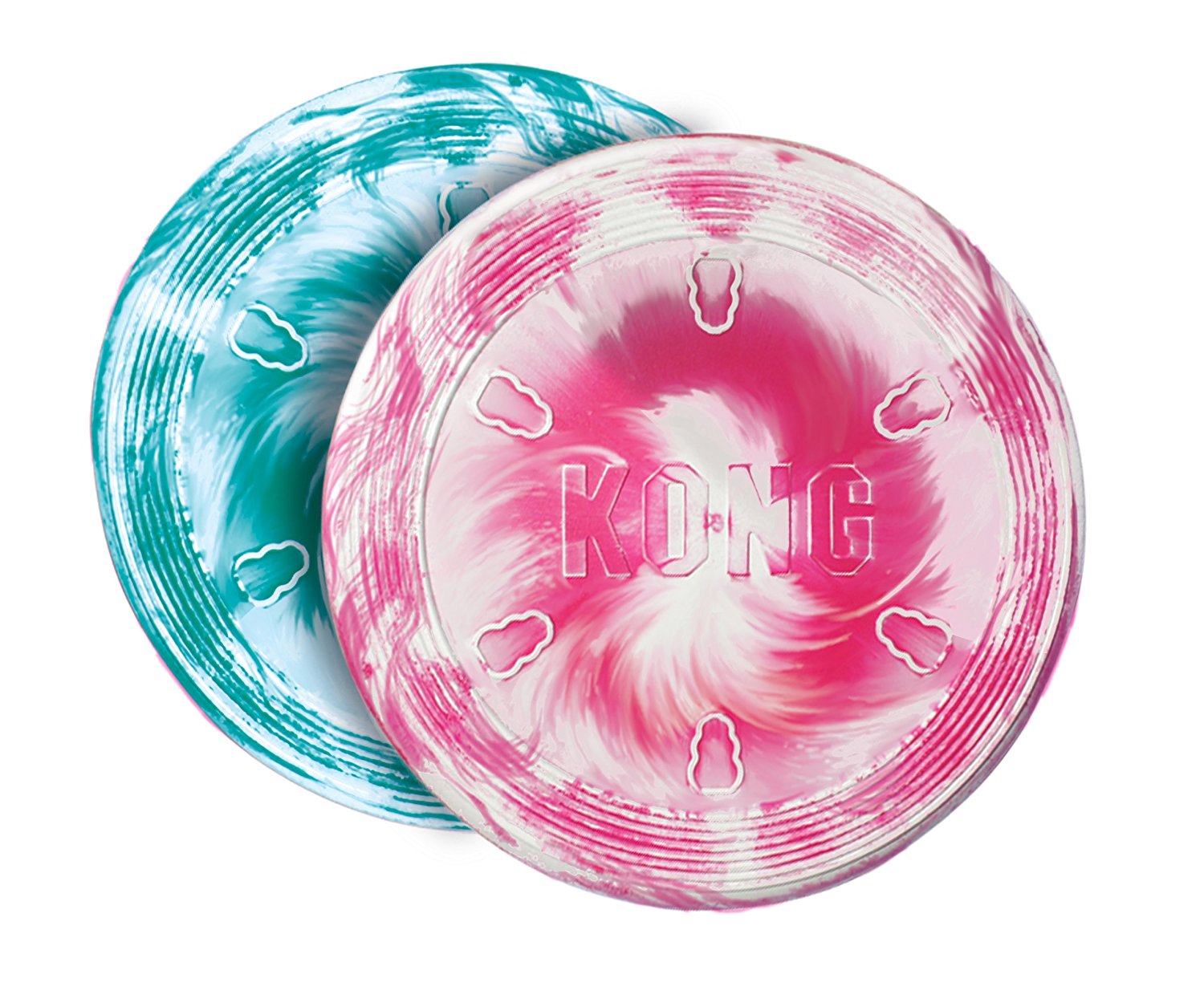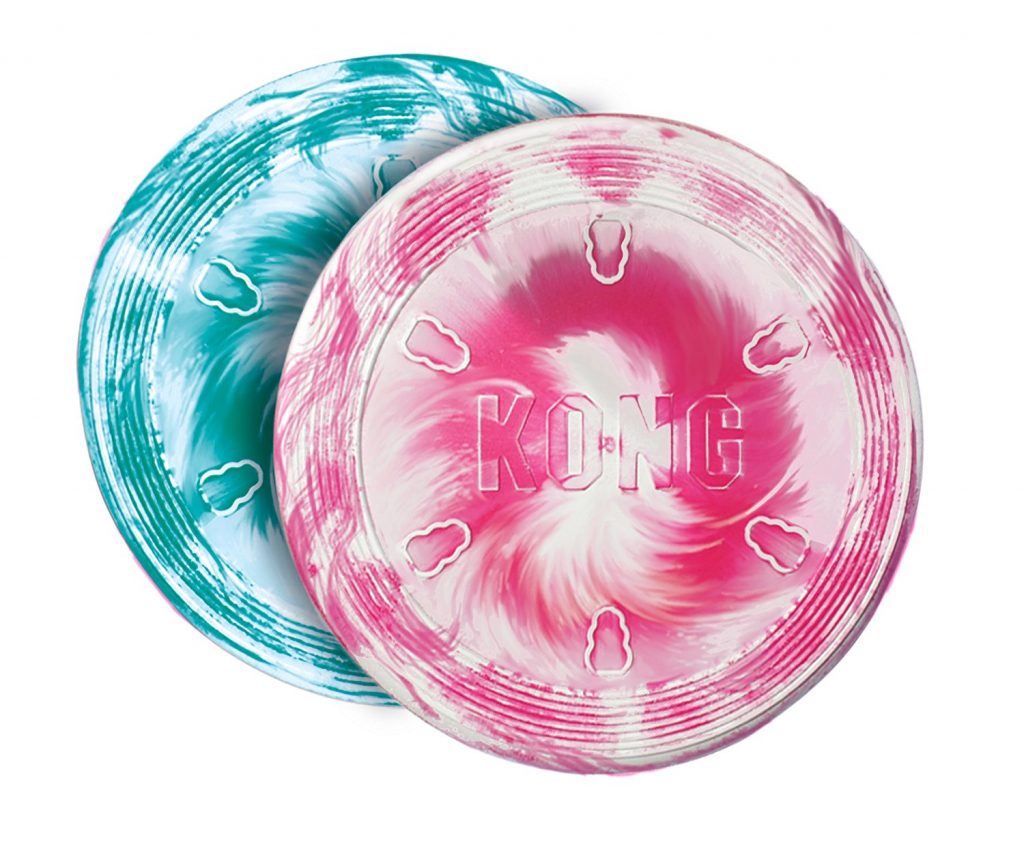 This puppy flyer toy will encourage his natural retrieving instincts during interactive play while keeping your hands and his sharp puppy teeth far apart.
Kong Puppy Teething Stick. This wonderful Kong toy is especially designed to ease the mouth aches that your little lab will be feeling during some months in this period of his life.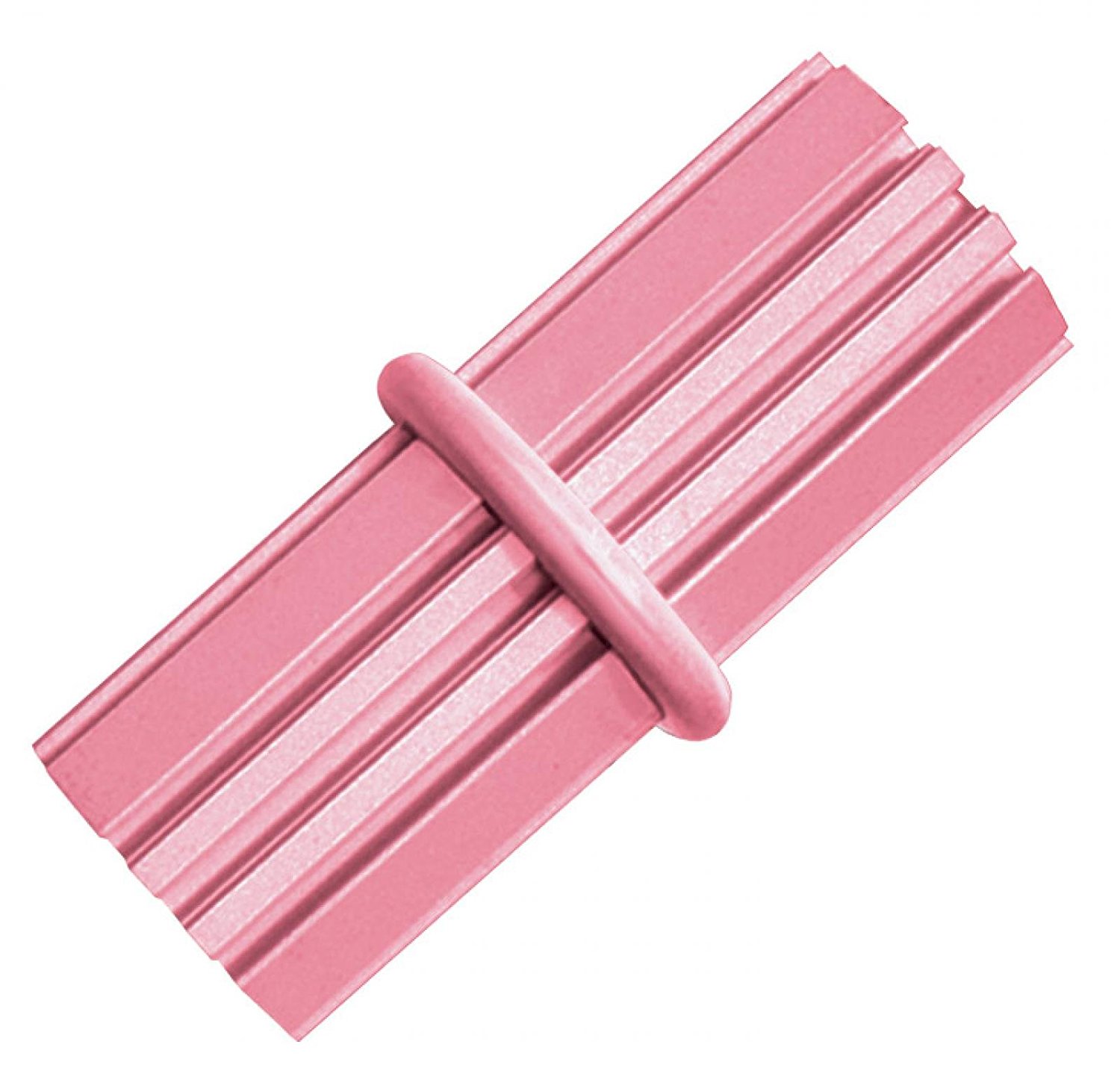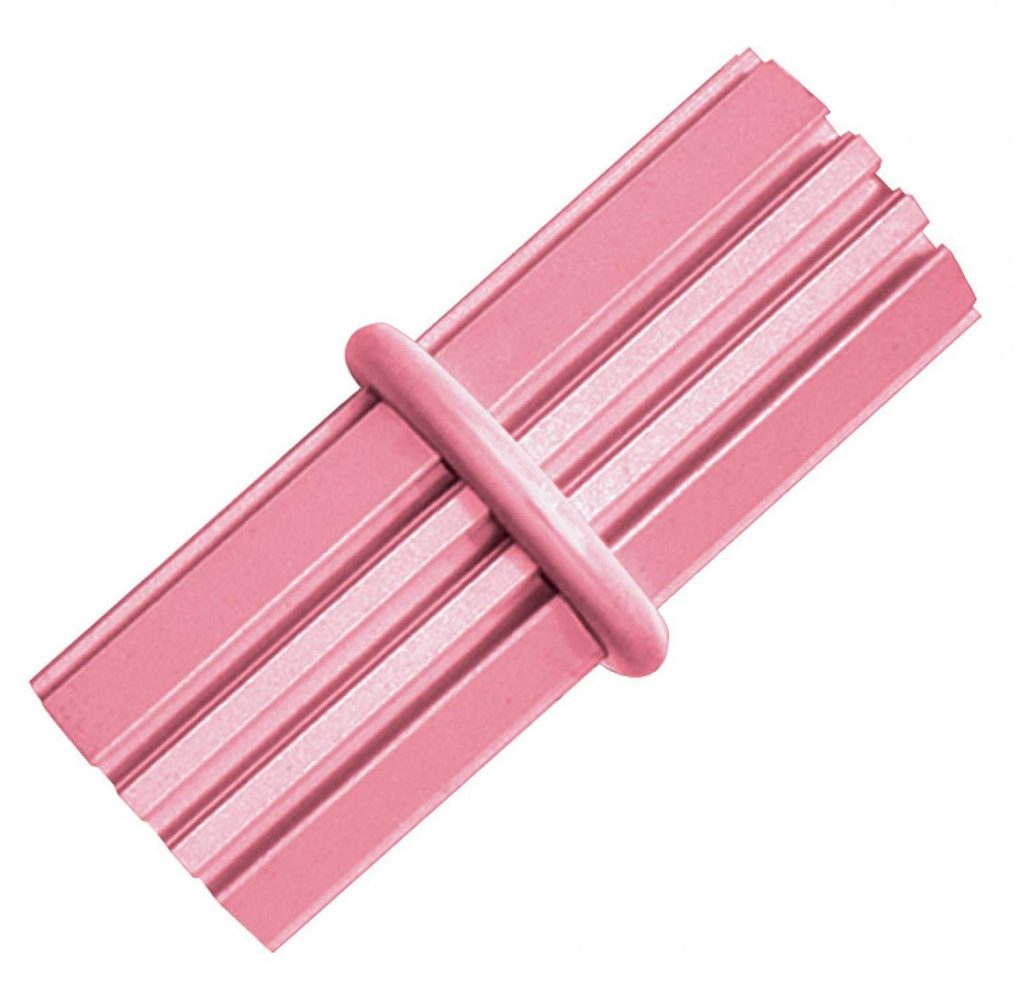 Not only will the soft yet durable rubber provide just the right amount of pressure to soothe those sore gums, but the toy will also clean your puppy's teeth as he chews.
These toys also make fabulous freezable puppy teething toys.
Kong Puppy Tire Toy. Kong designed this toy to help your lab through his teething months and emerge with the healthiest possible gums and teeth.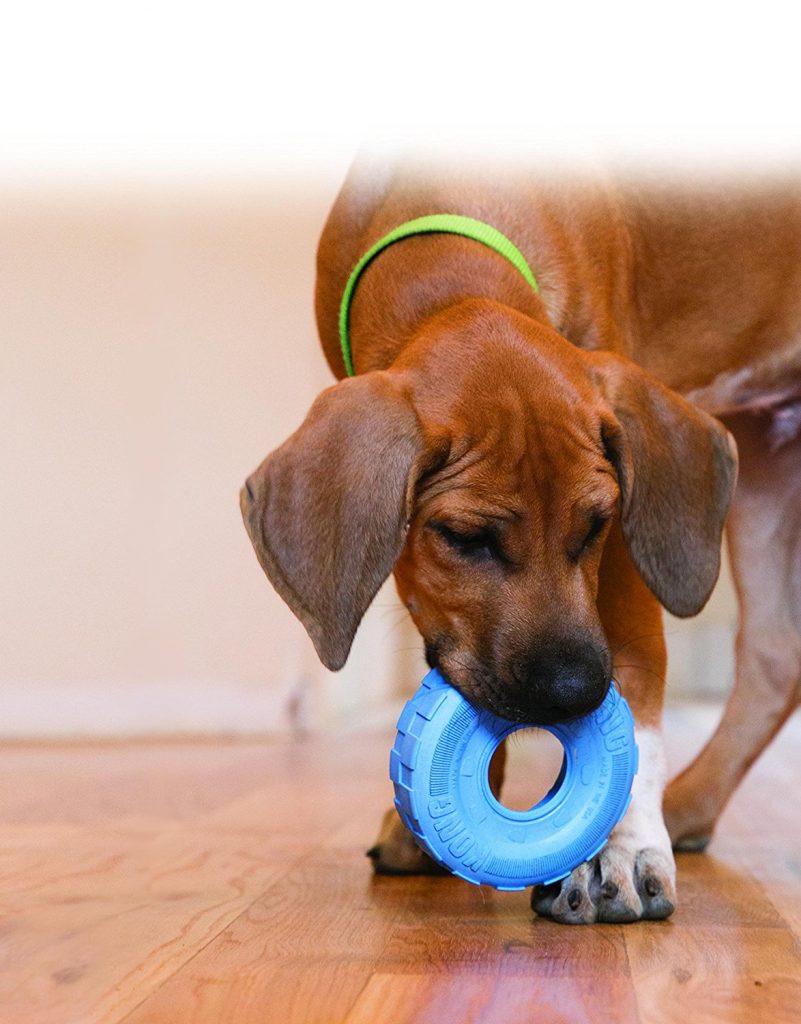 You can fill the inside of the tire with soft treats to encourage more chewing, which will also help keep your lab's newly emerging adult teeth clean.
Kong Puppy Toys For 9 to 12 months
KONG Air Dog Squeakair Dog Toy Tennis Balls. At this stage of your young lab's life, the Kong Company recommends that you begin using adult regular Kong toys because the rubber is sturdier and more durable for chewing.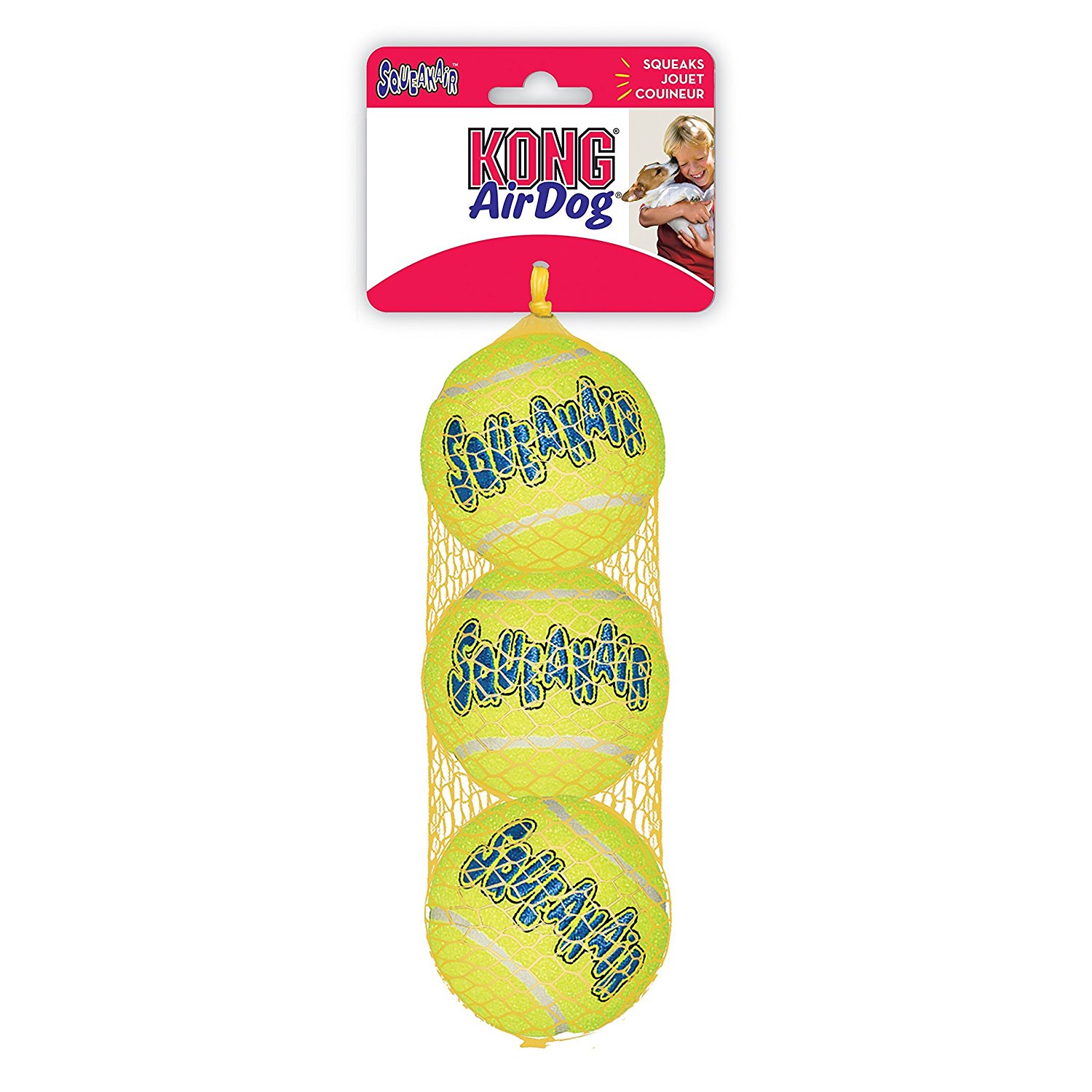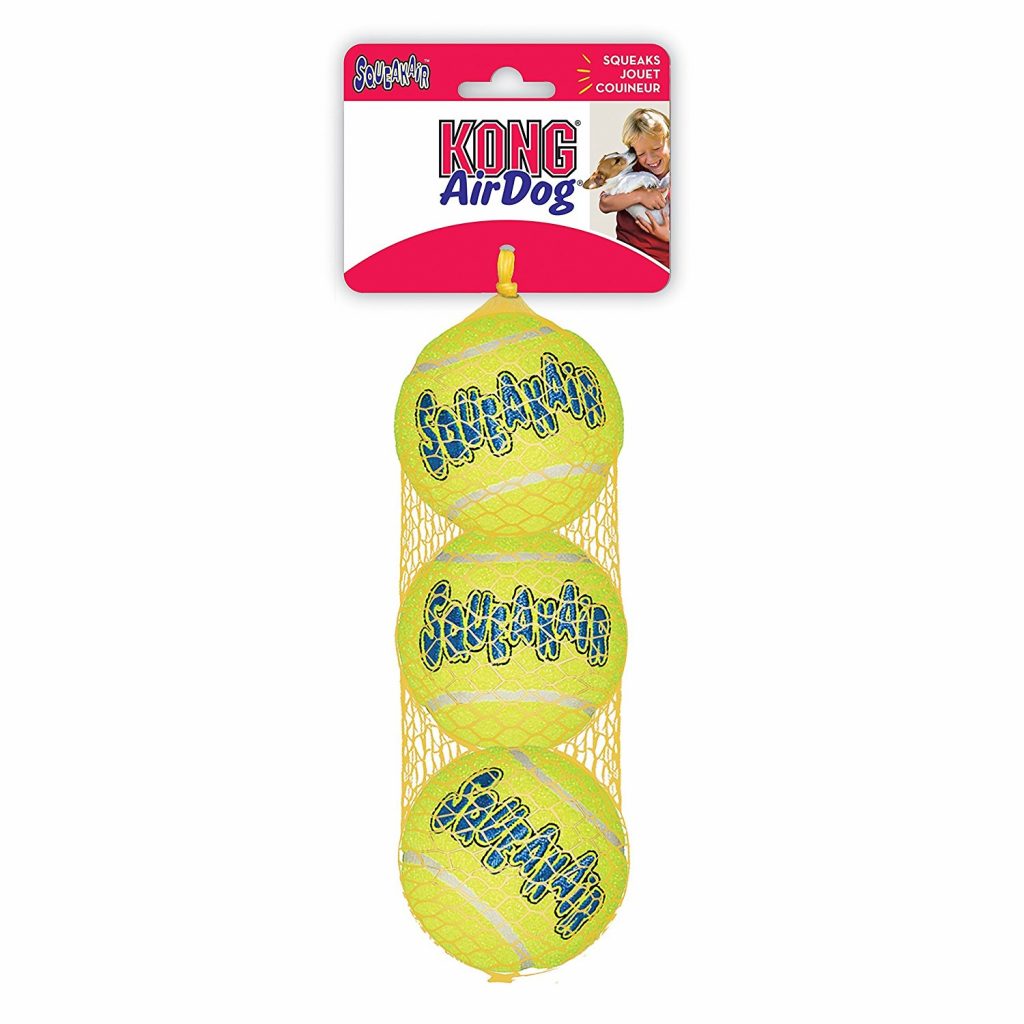 These tennis balls are perfect for games of fetch and make a wonderfully motivating squeaking sound when they are "retrieved."
Kong Wubba for Dogs. The Kong Wubba for adult dogs is more durable and also larger than the same toy made for puppies.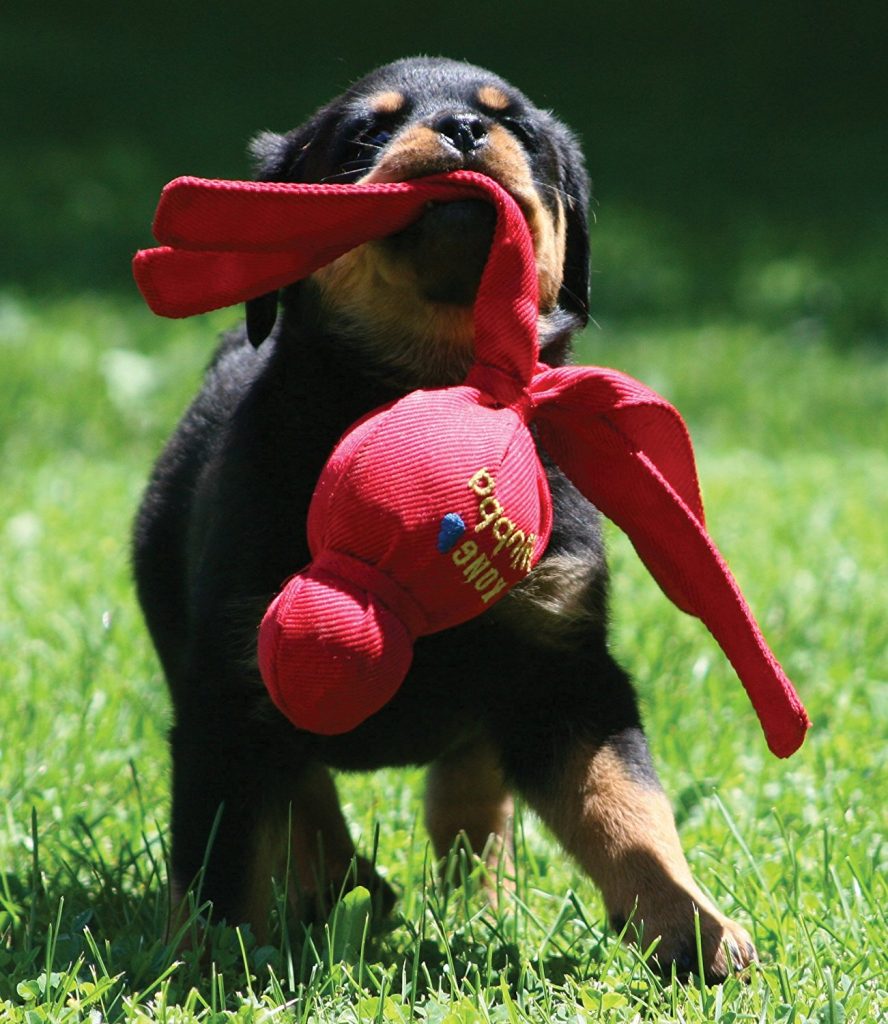 Also, there is a great deal of variety in this toy line, including wet and dry Wubbas and different configurations for different types of interactive play.
This variety has made them one of the most popular toys in the Kong line.
Kong Stuff-a-Ball Dog Toy. This toy is also made especially to promote good oral hygiene and healthy teeth and gums.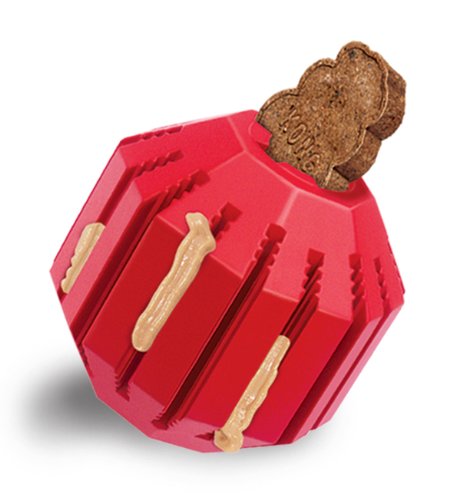 You can fill it with soft treats or kibble. While your lab works to get the treats out, the toy itself massages his gums and cleans away plaque from your lab's teeth.
Puppy teething toys
Just for a moment, think back to the last time you had a dental checkup. You probably had your teeth cleaned, right?
And the well-meaning but extra-thorough hygienist likely used that horrid little metal hook to clean out all the plaque along your gum line.
What did your teeth and gums feel like later? Were they super-sore and very uncomfortable?
This is an approximation of the discomfort your lab puppy might be feeling during his teething months. Teething is just not going to show you the best side of your little lab.
He is grumpy and confused and driven to chew and bite like nobody's business.
Part of what he needs from you is compassion and understanding. But mostly, he needs the right puppy toys for teething that can help to ease his discomfort until the teething process ends.
Many puppy teething toys include freezer-friendly options to provide extra pain relief, just like a icy cold pack can temporarily ease and numb sore areas for you.
We particularly recommend these highly rated puppy toys for teething:
Nylabone Puppy Starter Pack
Nylabone Puppy Starter Packs Puppy Chew Toys. The Nylabone Company specializes in making toys for chewing and teething.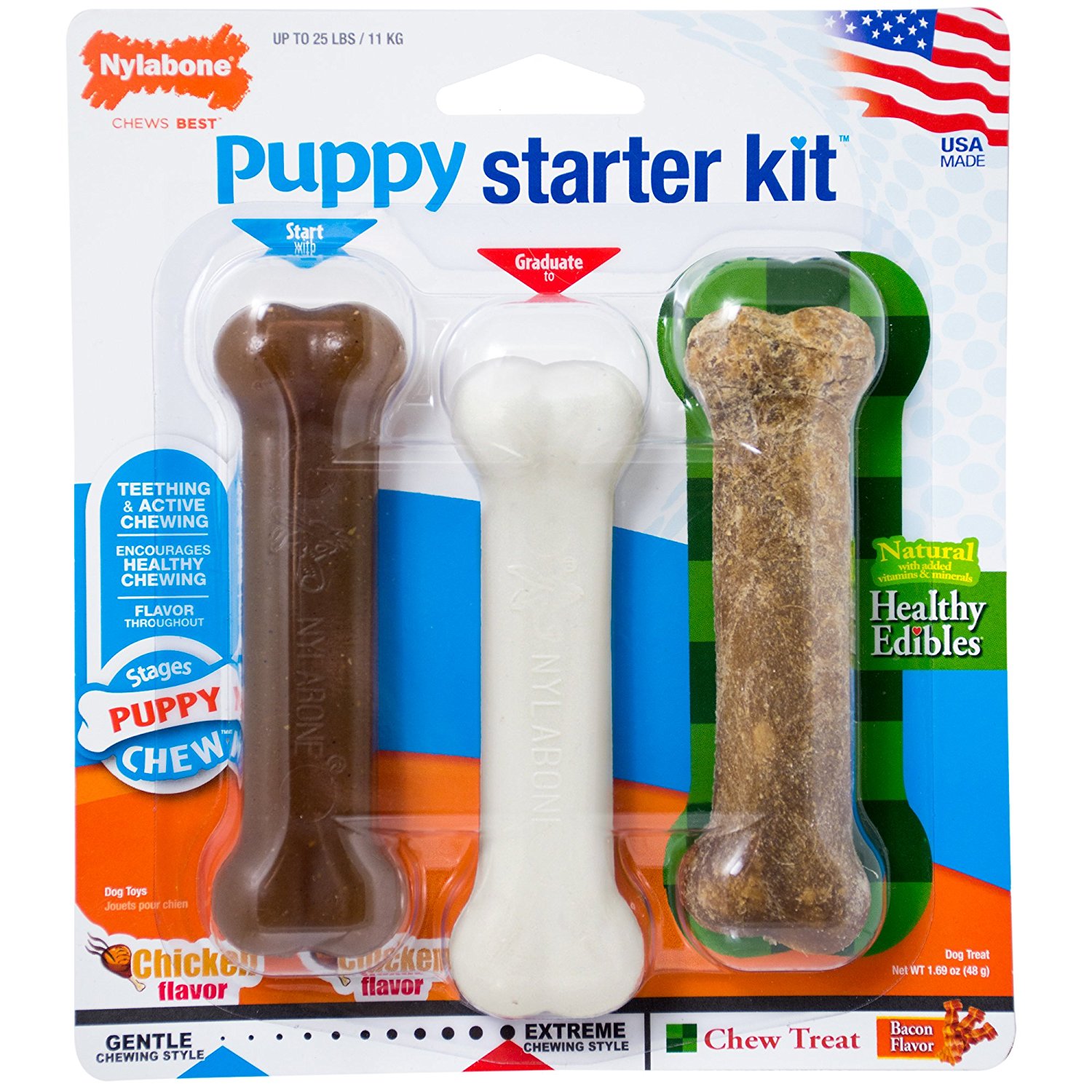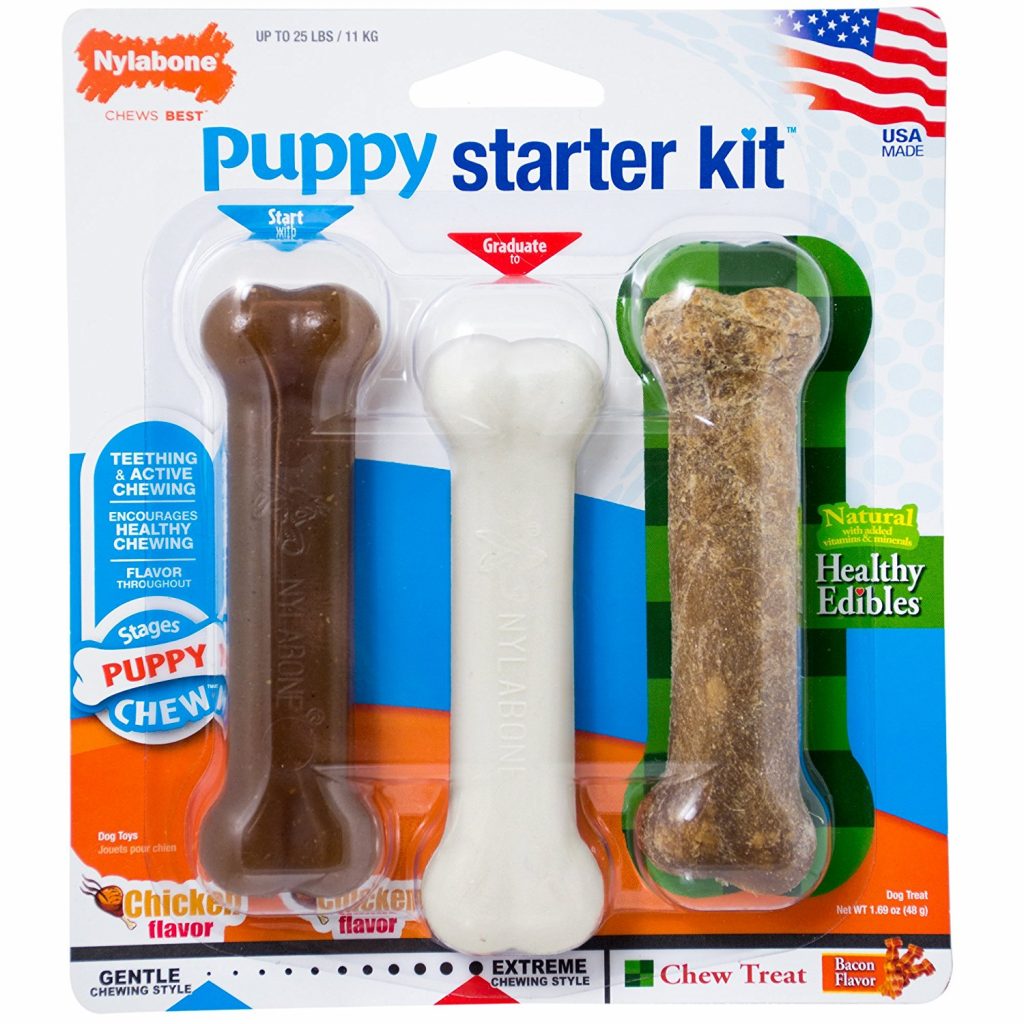 You can opt for their traditional teething rings or make a more ferocious choice, like the Nylabone T-Rex chew toy.
As a bonus, these toys have special raised ridges to help keep your puppy's new teeth clean and shiny.
Chew Teething Rope Toy Set
ActivPet Puppy Chew Teething Rope Toys Set Mini Dental Pack. These toys are suitable in size for a lab puppy and come highly praised by dog owners.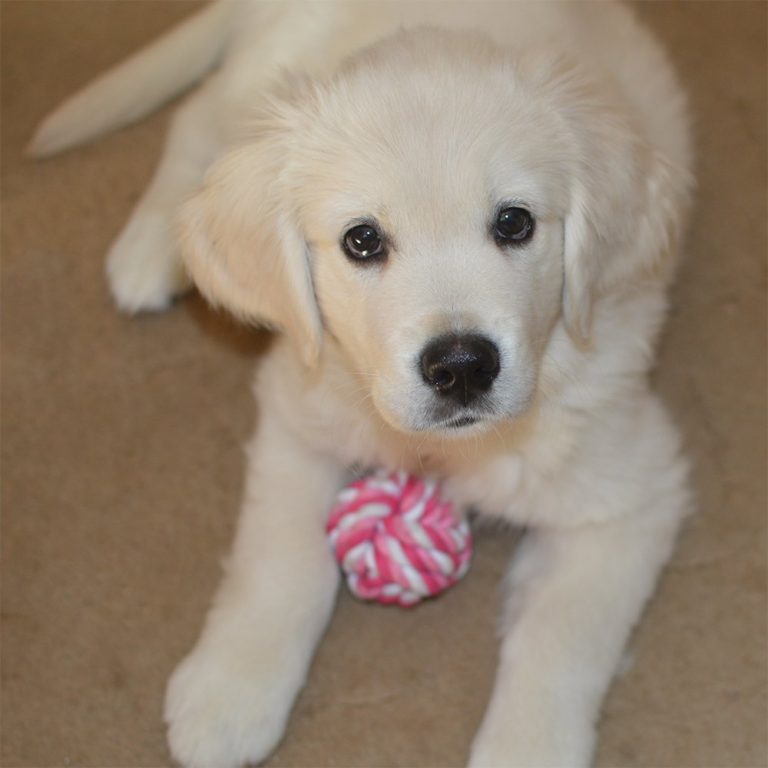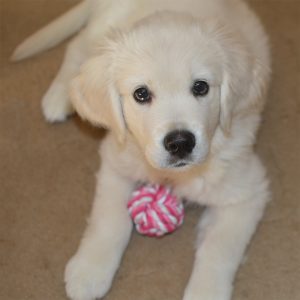 There are three different toy sets you can choose from. The material is very durable (100 percent cotton) and there are no small parts that your lab could tear off and swallow.
You can also pop these in the freezer for extra teething relief.
Chilly Bones
MultiPet Chilly Bones For Teething. This bone-shaped teething toy is a great shape for your still-growing lab puppy to grip it in his jaws and chew with gusto – especially if you freeze the bone for him first!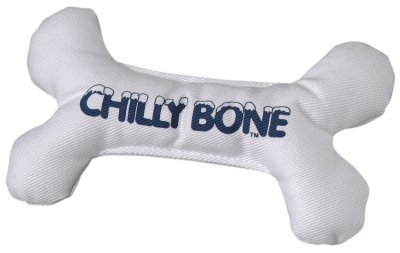 The toy is made of durable, safe canvas to withstand vigorous teething-related chewing.
Mr Play Puppy Chew Bone
Mr. Play Puppy Toys Dog Chew Bone Dog Toys For Aggressive Chewers.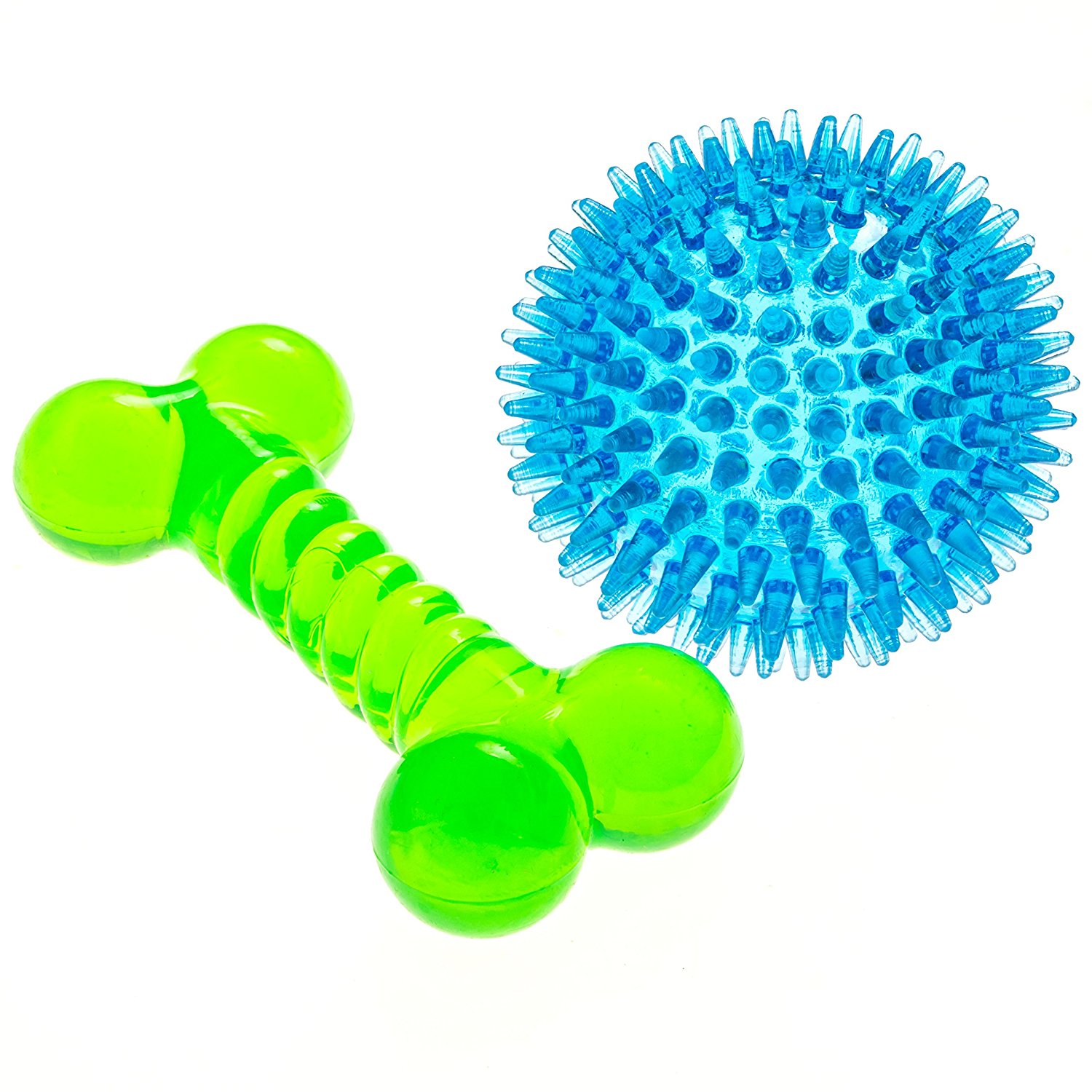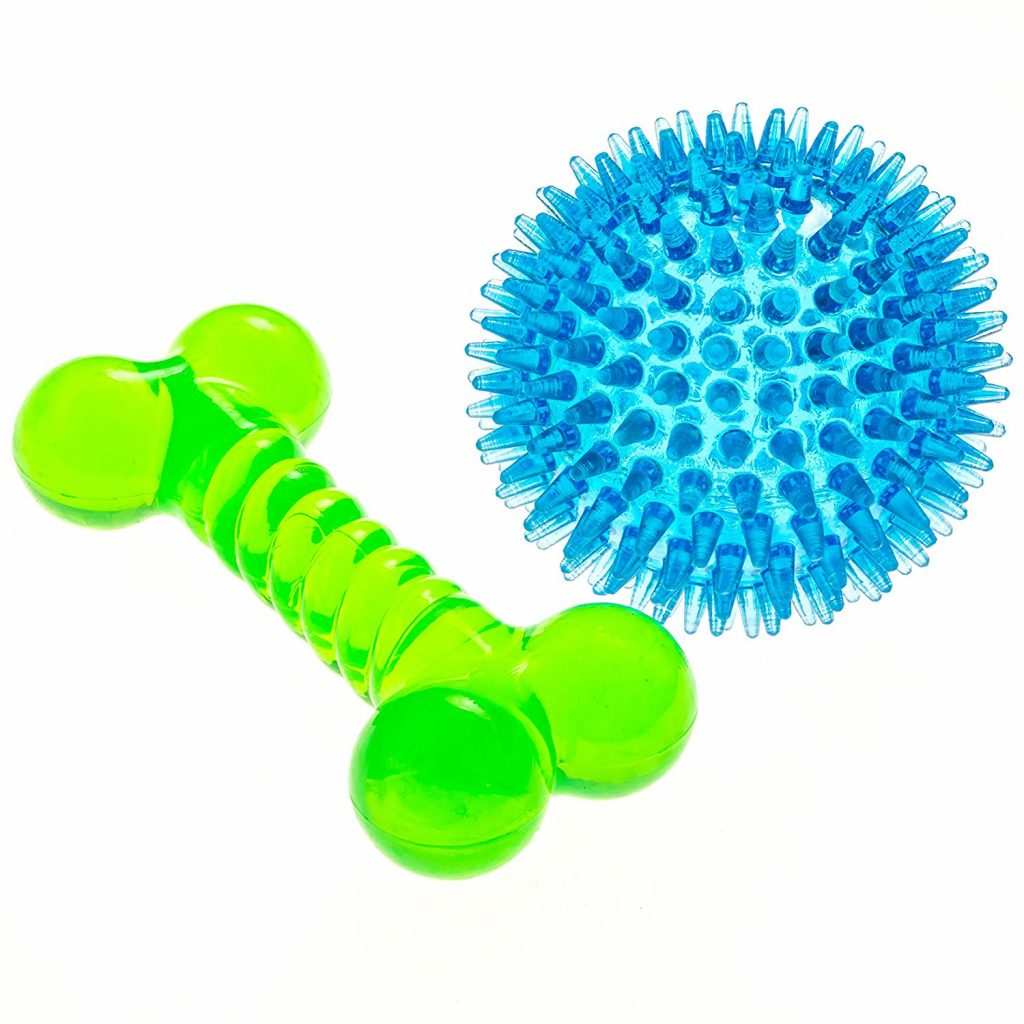 So long as your lab remains 70 lbs. or under, this popular teething toy is freezer-safe, bone-shaped or ball-shaped and incredibly durable for even aggressive teething-based chew sessions.
This toy comes in a set of a ball and a bone together.
Puppy chew toys
If there is one common denominator that all lab puppies share, it is this: CHEWING.
The continual urge to chew on anything, everything and all the time is so all-consuming because it doesn't just stem from one single factor.
So you will definitely want to have a ready stack of highly rated puppy chew toys on hand to fulfill your lab's natural need to chew, chew, chew!
Dental Teaser Chew Rope
EXPAWLORER Cotton Dental Teaser Puppy Pet Chew Rope Toy. This adorable rope giraffe is so cute you might not want to let your lab chew it!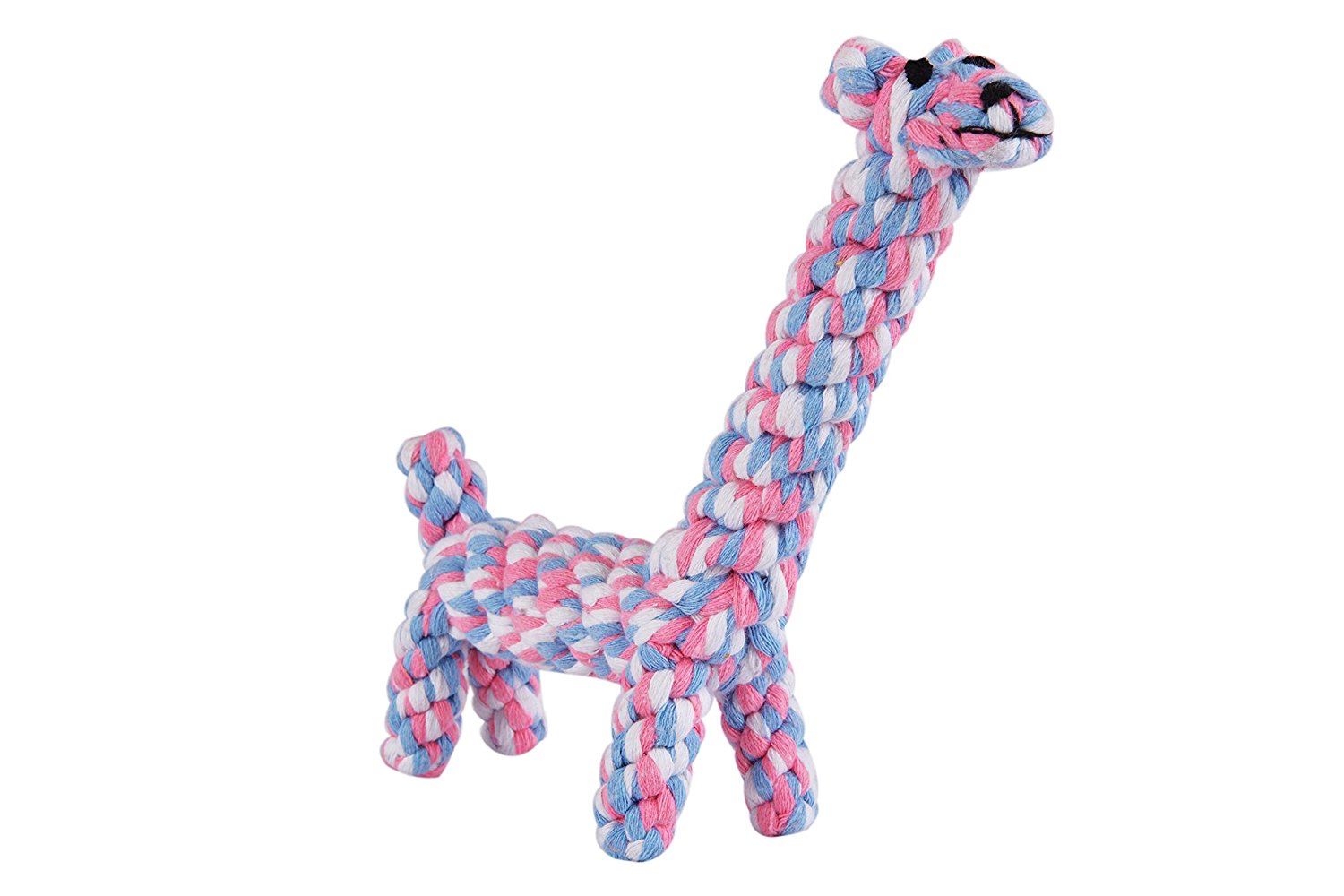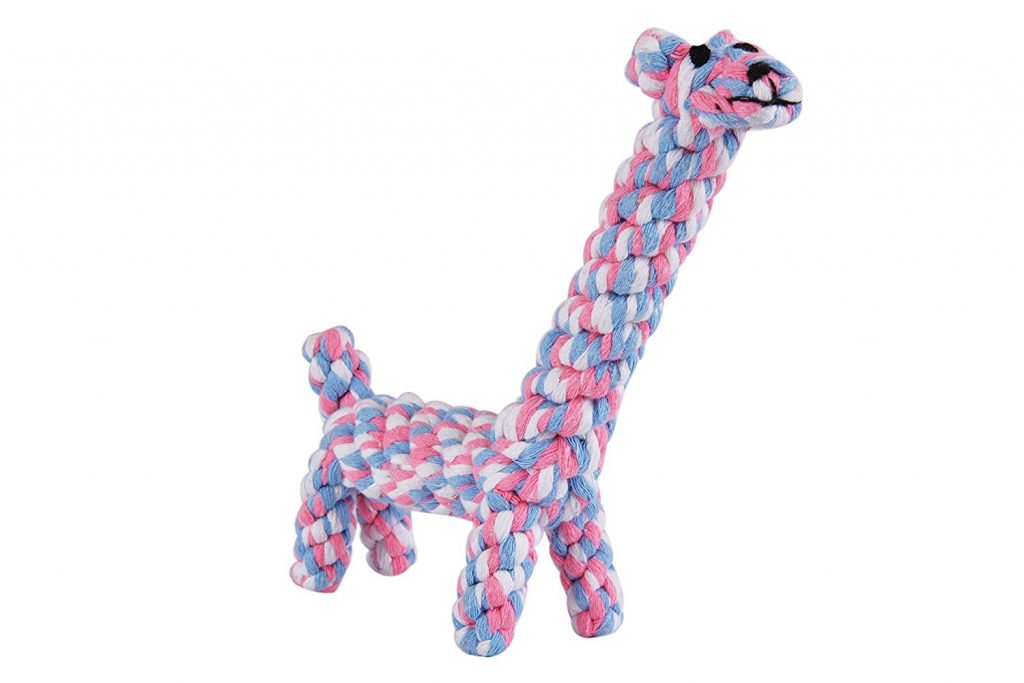 Luckily, the rope is really durable and features knots to help massage away teething pain and tooth plaque all in one.
This toy is also offered in other styles, including a horse, a lion and several more standard-looking rope-like configurations.
Cool Rope Dog Chew Toy
Mavel Large Toy For Dogs Puppies Top Cool Rope Dog Chew Toy. One of the main benefits this toy offers is durability.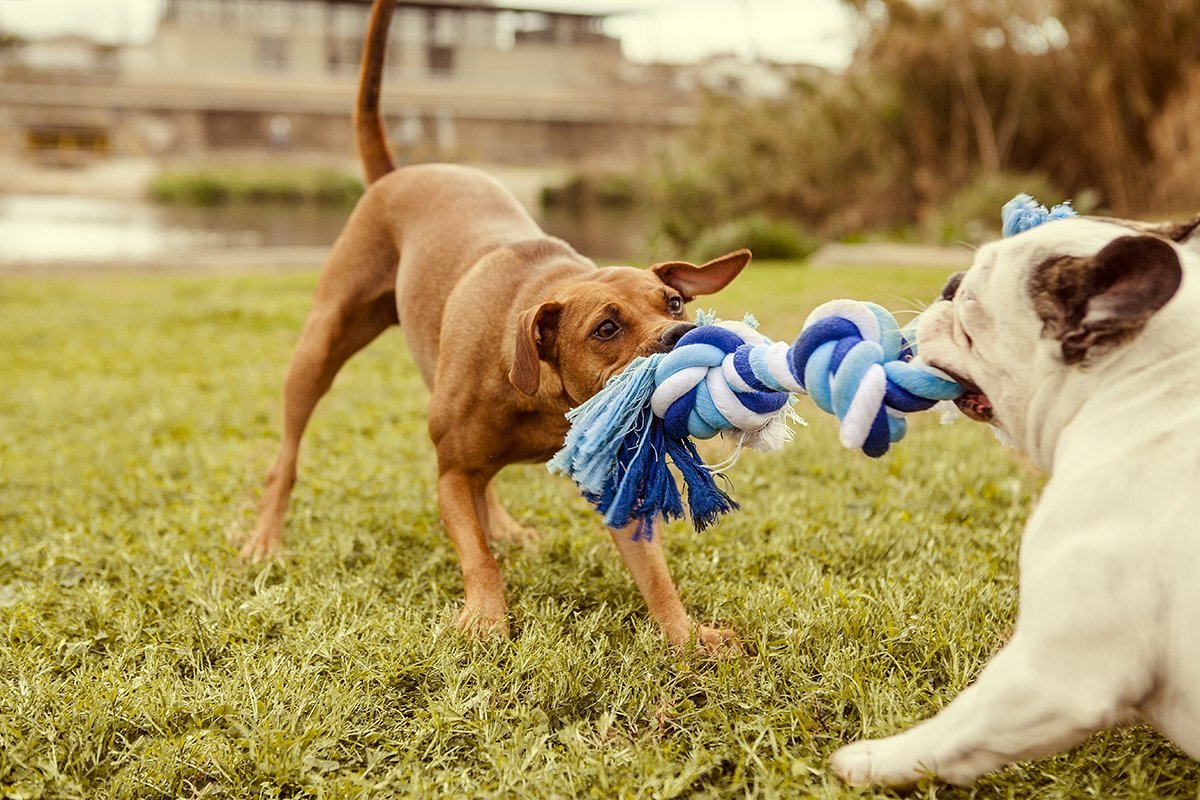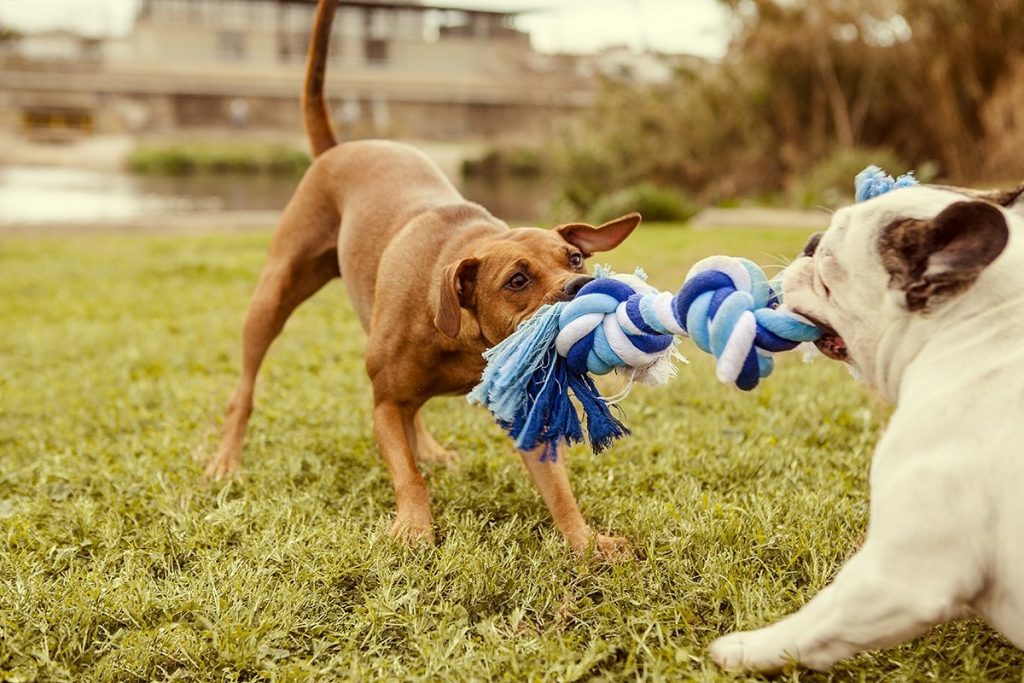 It is designed to both strengthen your young lab's jaws and also provide relief from pain and boredom.
On the inside you will find 100 percent cotton and the outside is an even more durable polyester blend.
This toy is also recommended for interactive chew-based play that won't let your hand get caught in the crossfire!
Puppy Rope Toy
Otterly Pets Puppy Dog Pet Rope Toys. These rope toys come in a set of four different styles.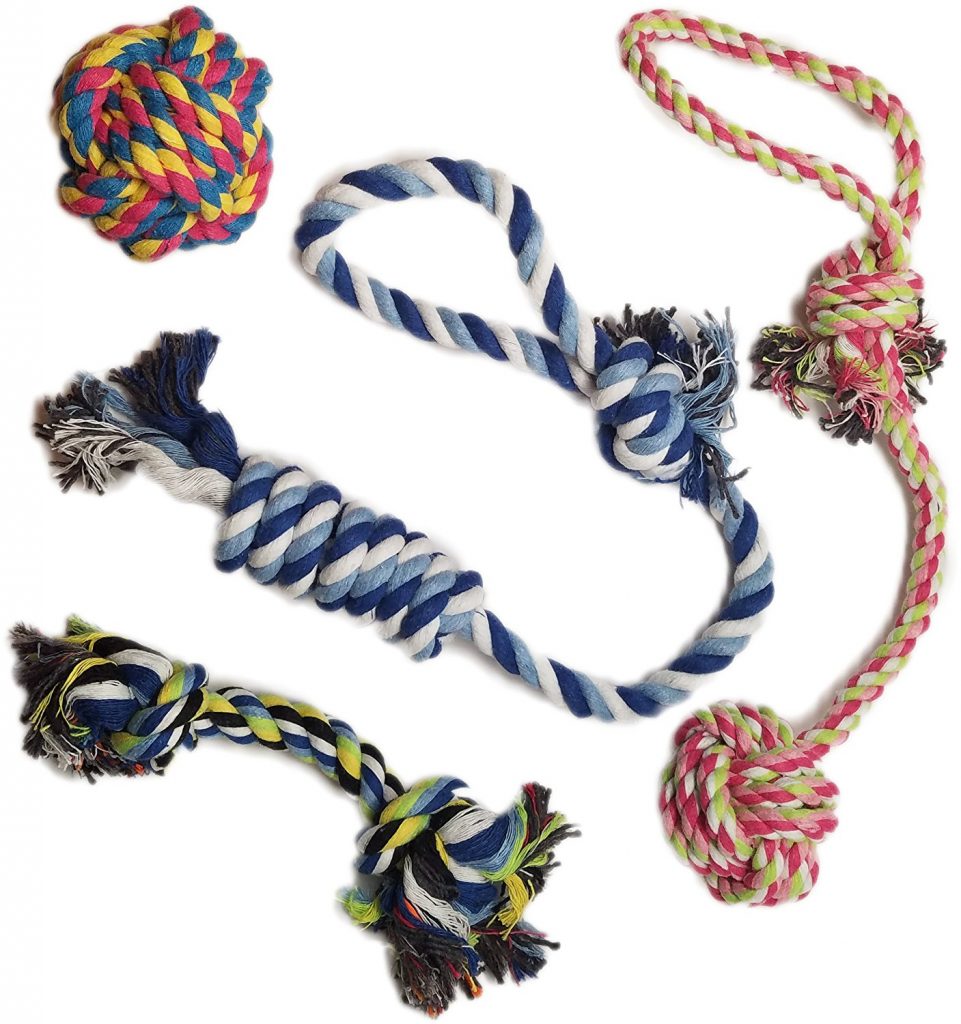 They are best for your lab puppy when he is younger (under six months) due to size, not durability.
They come with a carry bag as well. The toys are made of washable 100 percent cotton and can also help clean your dog's teeth.
Cool Teething Stick
PetStages Dog Toy Pet Stages Cool Teething Stick. This cheery and colorful toy takes a different approach to chewing, especially for teething-related chewing.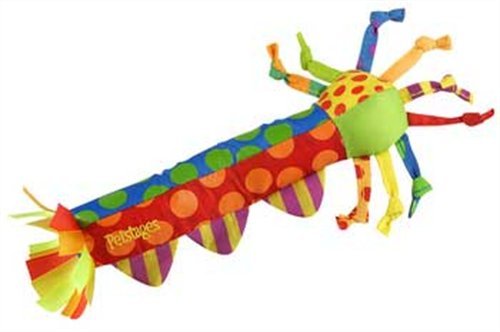 The whole toy is encased in a freezable outer layer that actually crunches as your dog chews on it.
This also eases soreness and provides your puppy with relief. Plus, it's fun!
Nylabone Dura Chew Wishbone
Nylabone Dura Chew Wishbone. The Nylabone Company has another hit toy on their hands with this wishbone chew toy.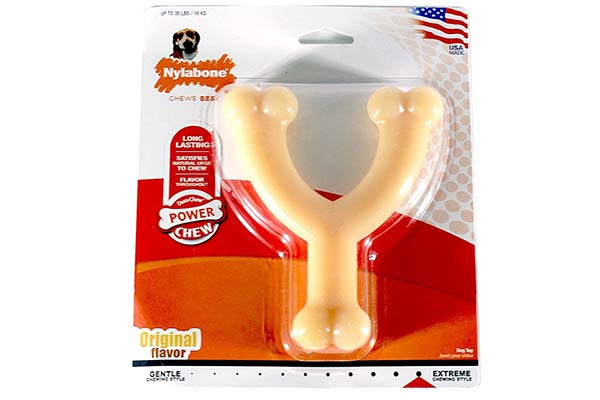 The medium/wolf size is suitable for lab puppies. In a fun twist, the bristles in this nylon toy remain hidden until your lab starts a chew session.
Then they raise up to help clean his teeth and massage his gums.
Interactive puppy toys
Now let's check out some of the best interactive puppy toys in town!
Hide A Squirrel
Outward Hound Hide-A-Squirrel and Puzzle Plush Squeaking Toys for Dogs. If there is one toy that simply seems tailor-made for Labrador retrievers, it is this hide-a-squirrel squeaking toy.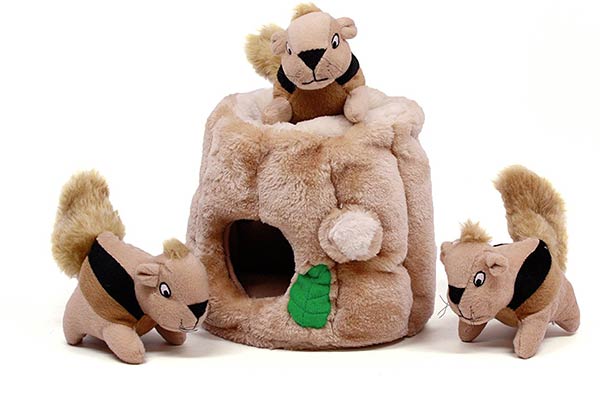 Your lab will likely display a ready instinct for retrieval the moment he can keep all four legs steady beneath him.
This toy introduces him to the joys of hunting and retrieving in a safe, soft, squeakable toy treasure.
You can also get the hedgehog, bird, or bee versions (or all four!) and all four have replacement parts sold separately if you need them.
Dogit Mind Games
Dogit Mind Games 3-in-1 Interactive Smart Toy for Dogs. As your lab puppy grows, he will be making new neural connections on a daily basis.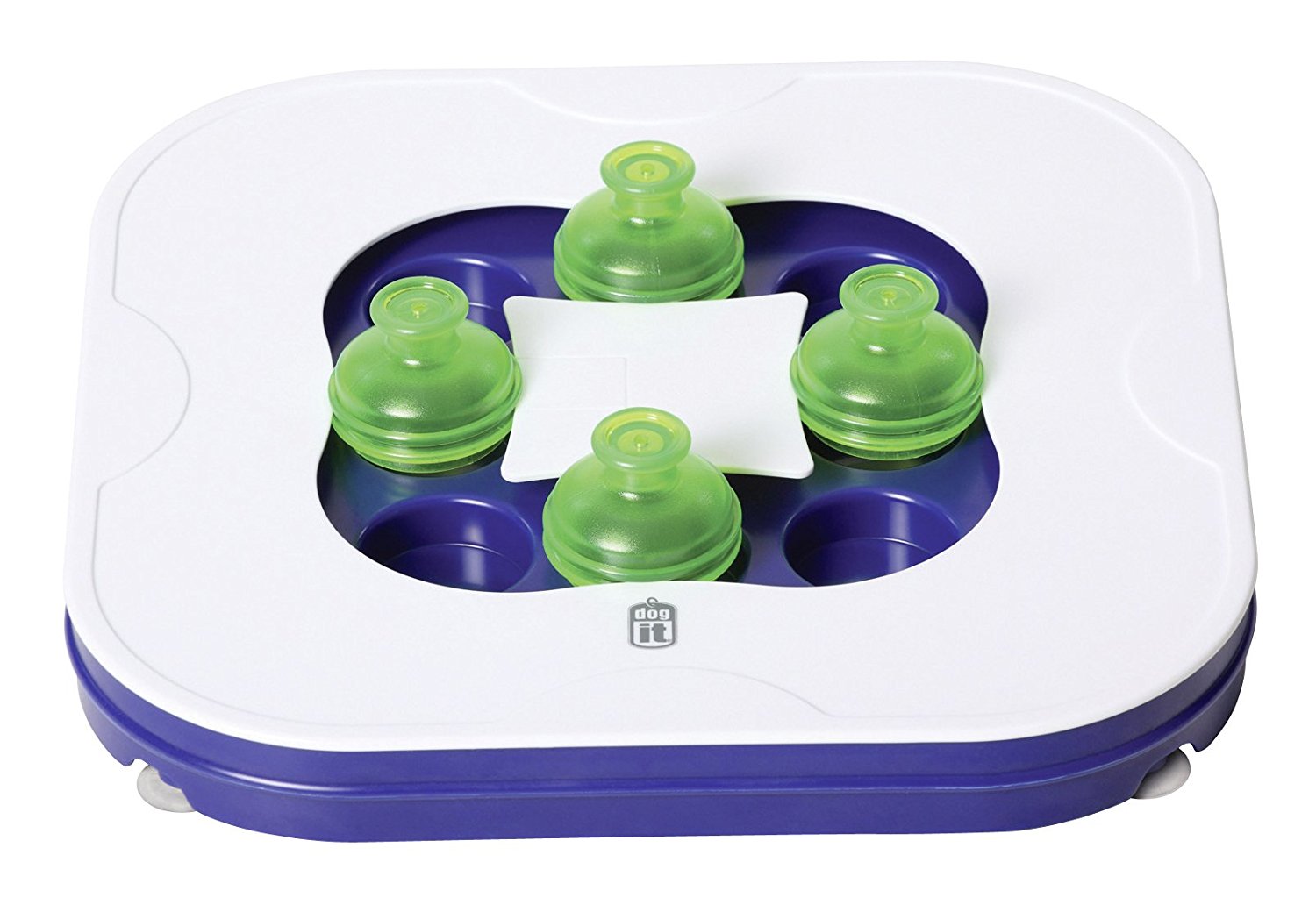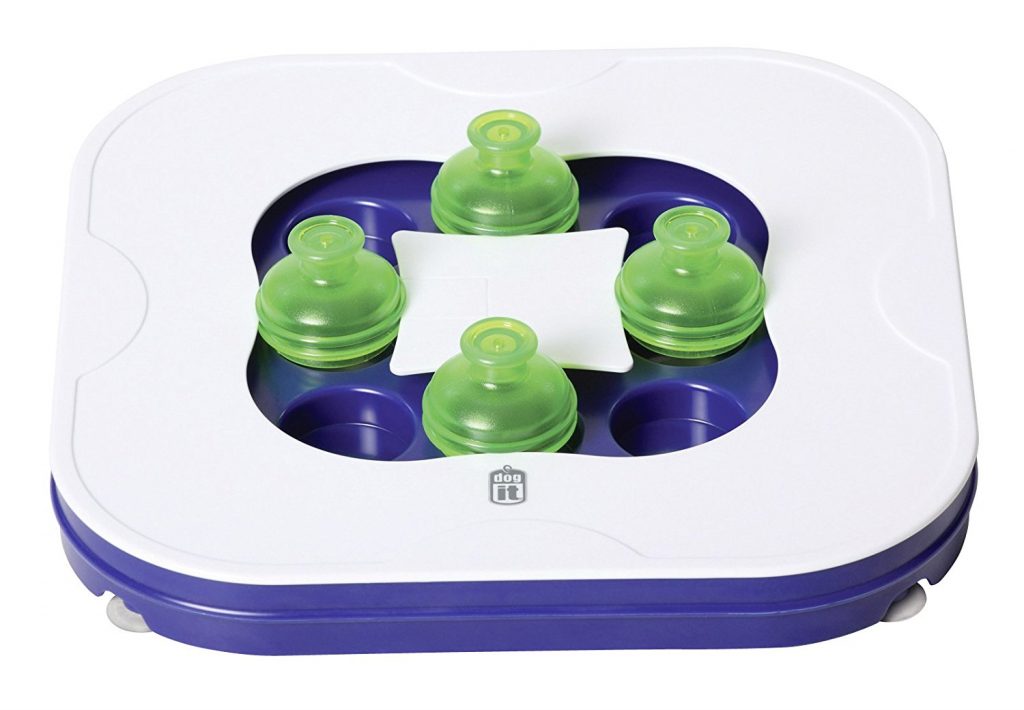 So the more chances you can give him to exercise his developing brain as well as his growing body, the smarter and more healthy and resilient he will become as an adult dog.
All these factors make this mind games puzzle toy a perfect choice. It is treat-based and has strong suction cups to hold it in place while your lab figures out how it works.
Flip N Flap Bone Toy
Ethical Pet Interactive Seek-A-Treat Flip 'N Flap Bone Dog Toy Puzzle. This creative and unique interactive toy from Ethical Pet Company is designed to eliminate boredom.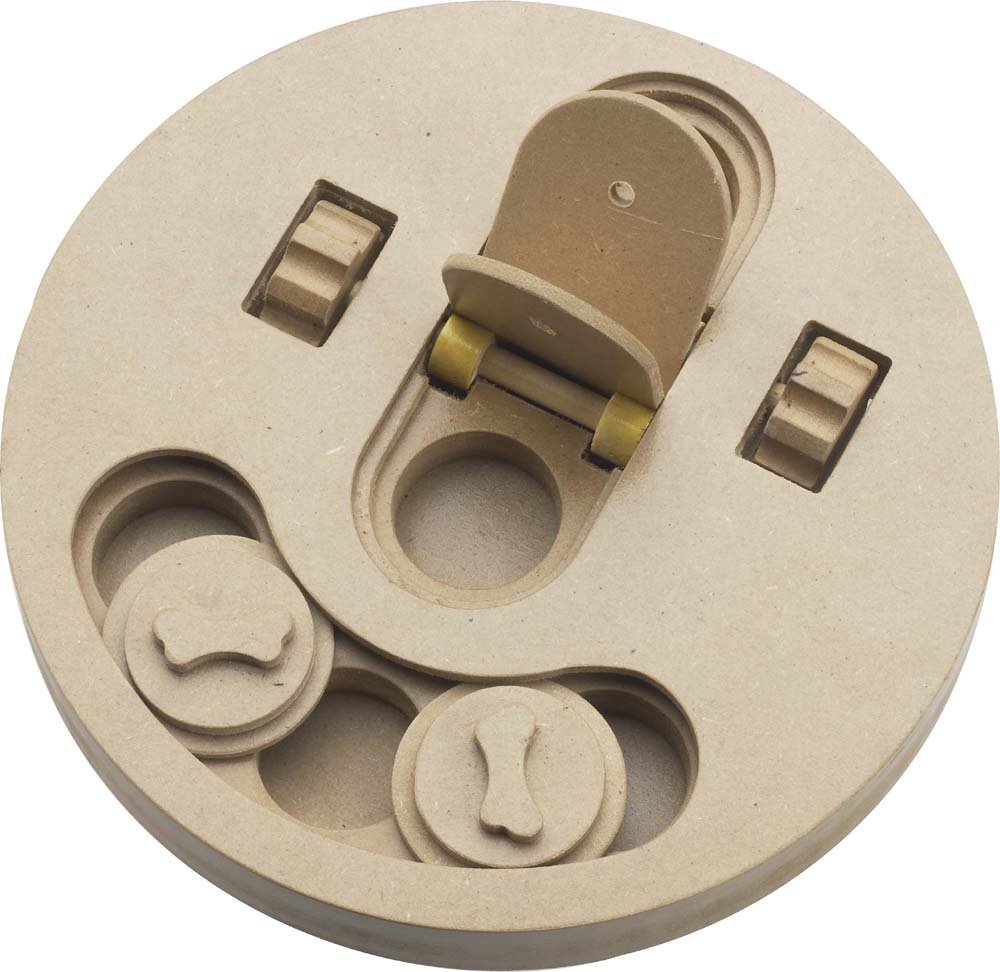 It provides mental stimulation from solving the puzzle along with physical stimulation from trying to get the treats out.
As the maker's name suggests, the toy is also made of eco-friendly material.
Sensory Ball Toy
Ethical Pets Sensory Ball Dog Toy. Another hit toy from Ethical Pets, this amazing ball offers several levels of interactive sensory stimulation and play all in one simple ball-shaped toy.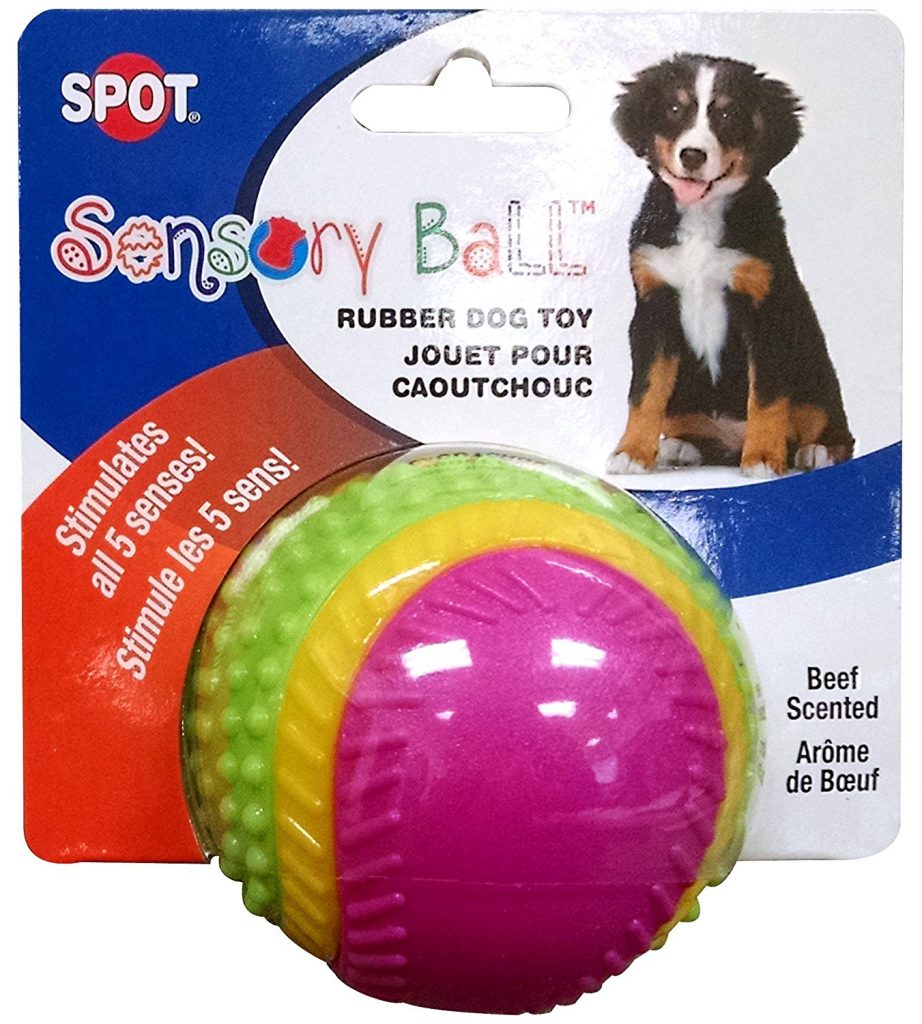 The toy itself emits a mouth-watering beef flavor (at least if you are a Labrador) and has three different sensory textures on the layers that surround the ball.
You can enjoy hours of fun together and your lab can also find comfort in this toy during naps and alone time.
Puppy puzzle toys
As if your young puppy isn't already facing enough challenges just in keeping up with his own growing body and brain, there is also a feeding transition to cope with.
Many times lab puppies will get used to being fed frequently in small portions.
Then they will struggle digestively at first when transitioning to an adult dog feeding schedule.
One of the biggest challenges your lab puppy is likely to face during this transitional stage is simply portion size. Instead of being fed in small frequent portions, a growing puppy will now be offered less frequent but larger portions.
Here, a treat ball or slow feeder puzzle toy is of particular benefit.
These toys can slow down feeding to help your puppy's digestion adjust more gradually to the larger portions. These toys are also great because they are interactive and fun!
Hol-ee Roller
J.W. Pet Tough By Nature Hol-ee Roller. This popular toy offers a two-fer for your lab puppy during playtime.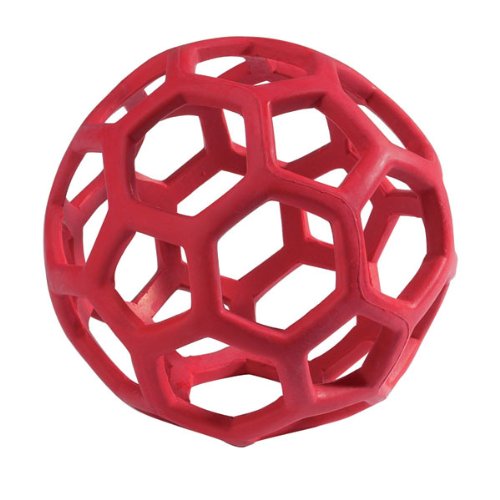 If he is teething, the ball has a special open design to provide chewing relief. You can also insert kibble or soft treats inside the toy for emotional relief.
This toy is great for both solo play and interactive play.
IQ Treat Ball
OurPets IQ Treat Ball Interactive Food Dispensing Dog Toy. This wildly popular treat ball holds a little less than a cup of kibble or soft treat foods.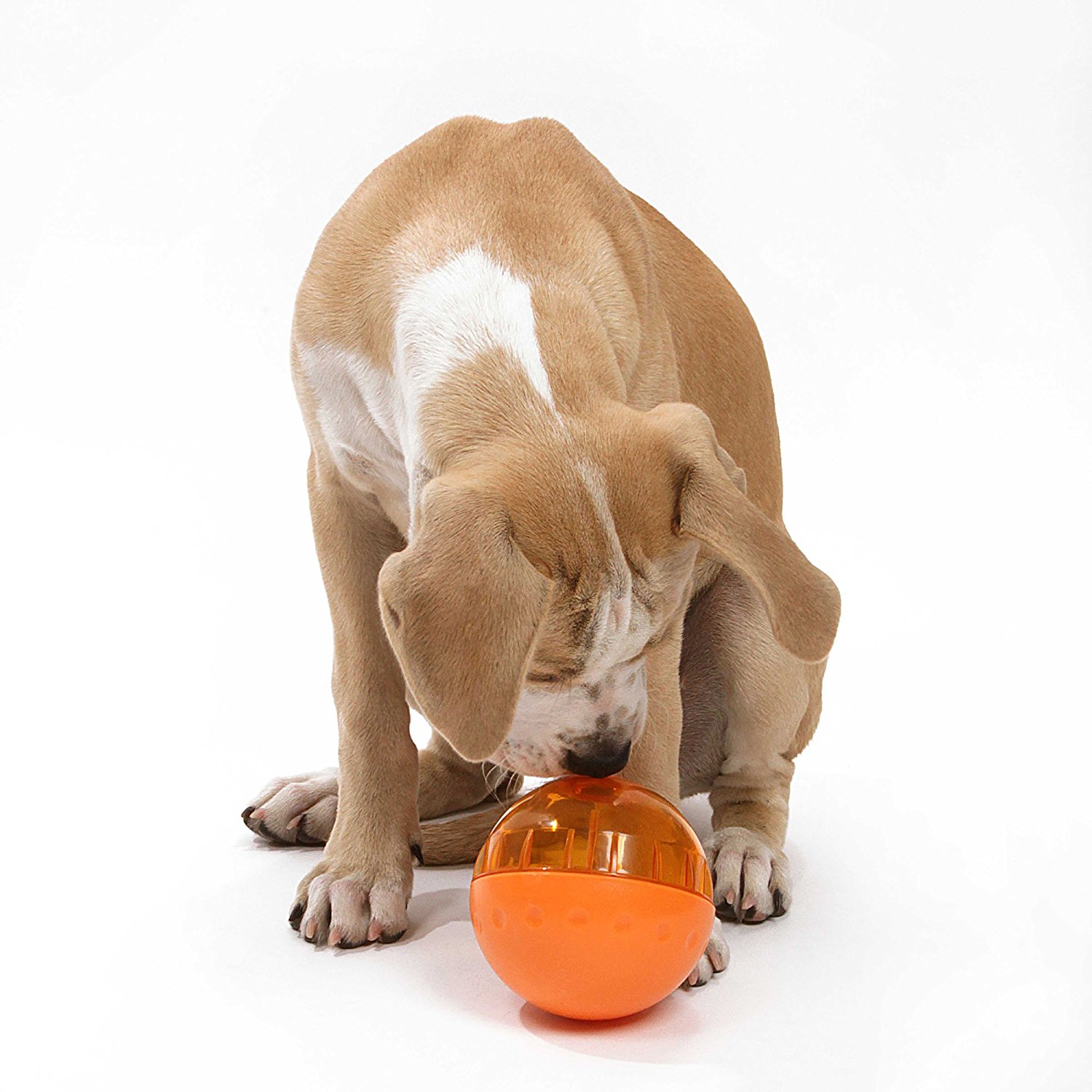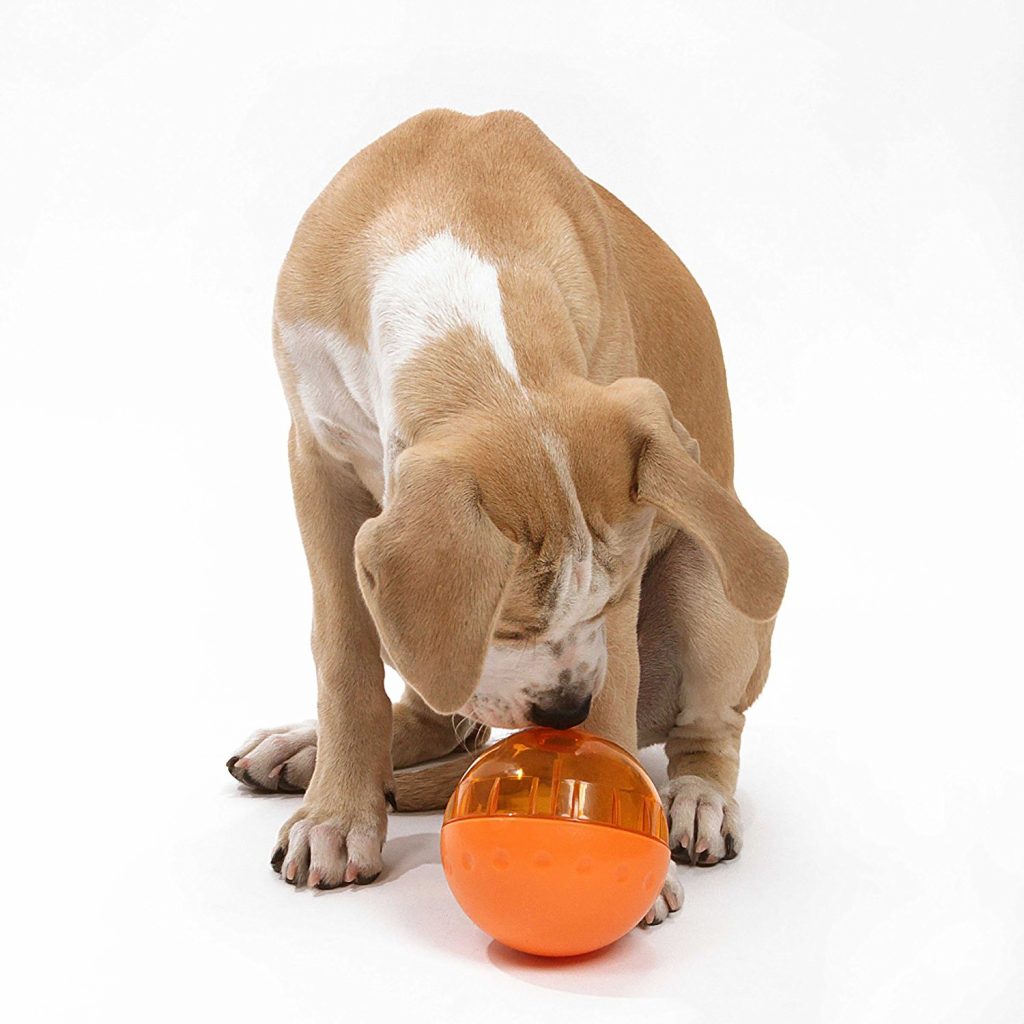 Your puppy's playtime goal is to figure out how to roll it "just so" so the tasty tidbits will fall out.
One dog owner suggested that you can also use an old sock to cover the ball to protect hardwood floors (and reduce the volume of your lab's play).
Kibble Drop Dog Toy Puzzle
Outward Hound Kibble Drop Interactive Doy Toy Puzzle for Dogs. This super-cool interactive puzzle toy will likely get your lab hooked on puzzle toys.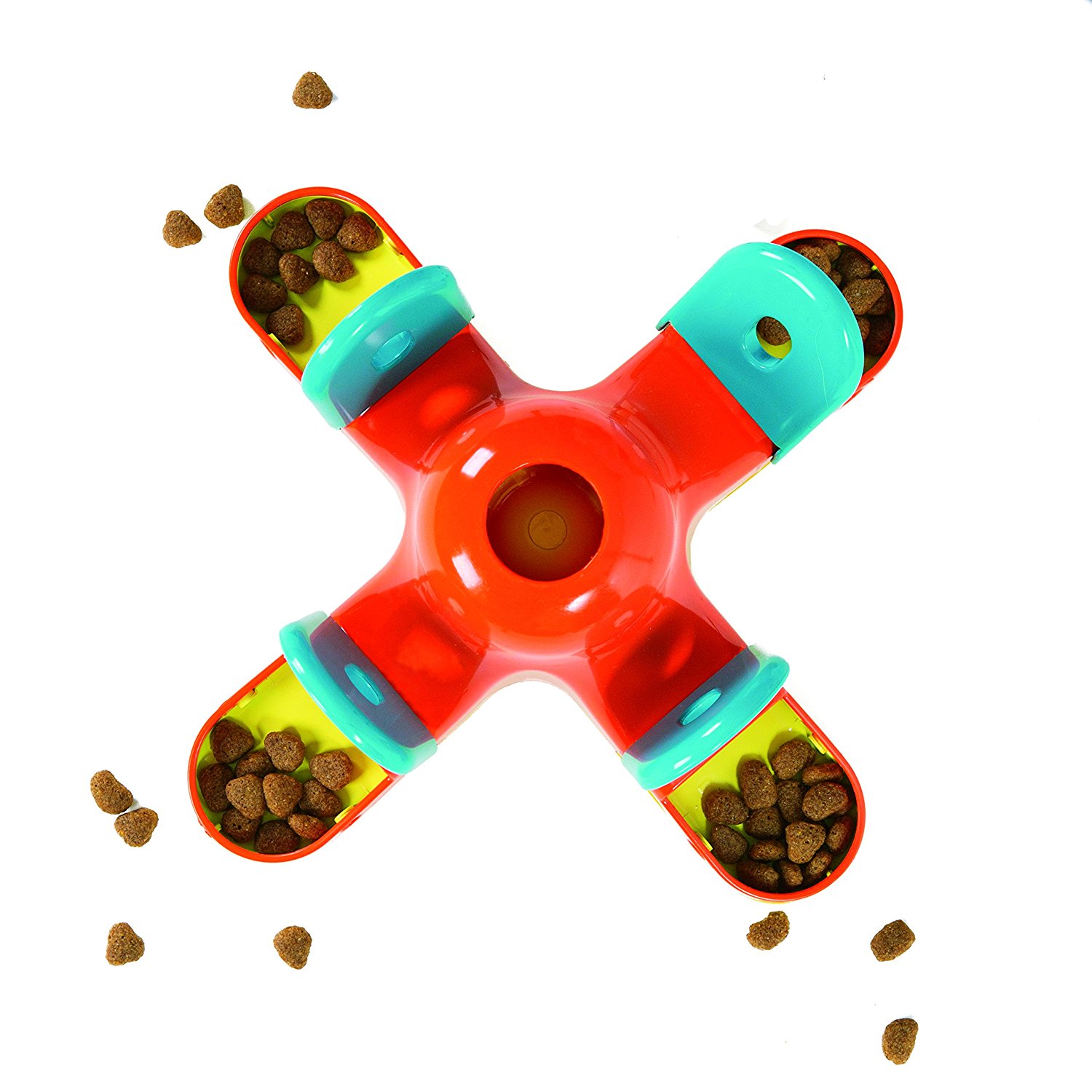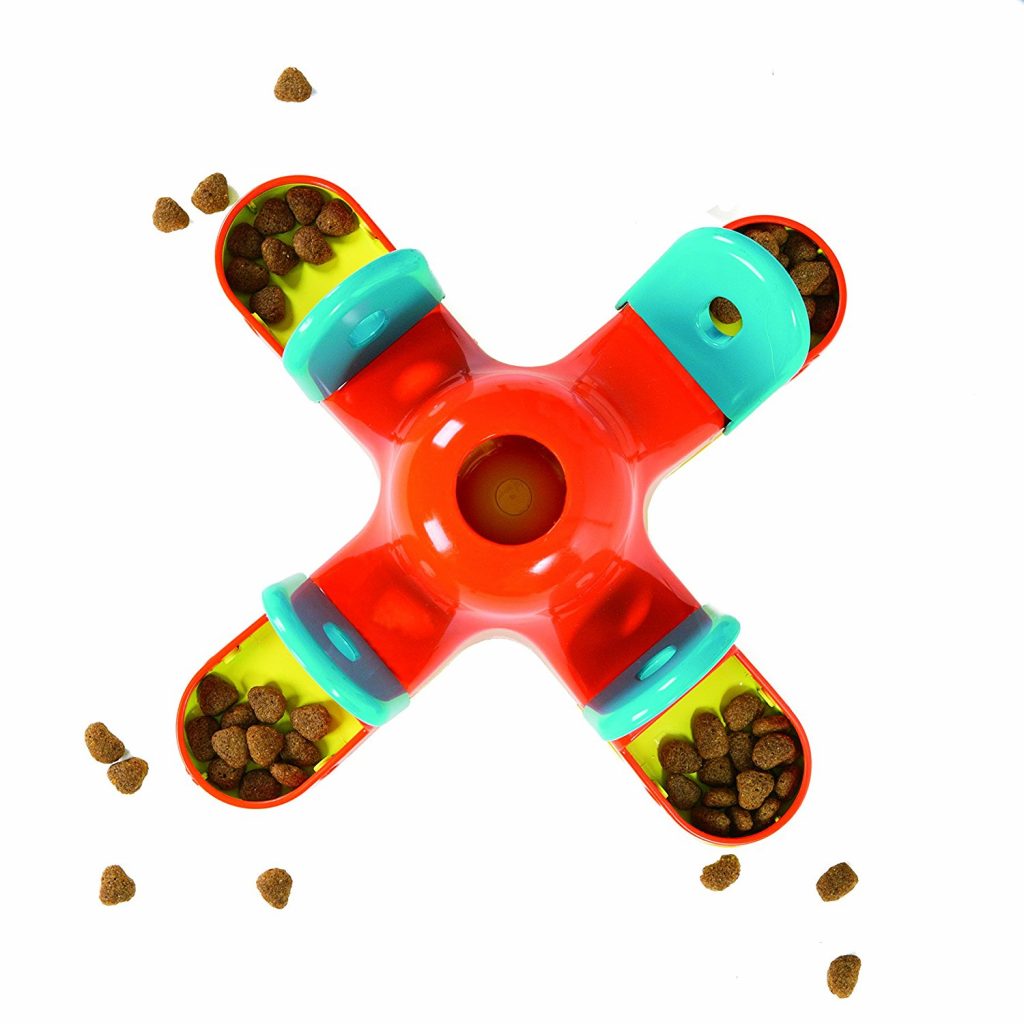 It features lidded treat chambers on each end of an "x marks the spot" toy design, with fun colors that are guaranteed to grab your dog's attention.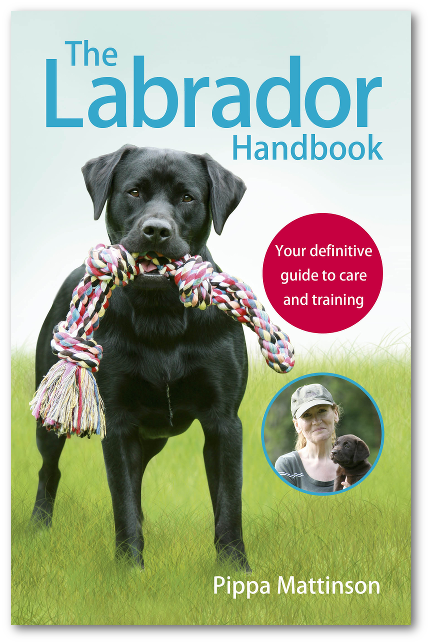 Omega Paw Tricky Treat Ball
Omega Paw Tricky Treat Ball. This bright orange colored treat ball is made of durable yet pliable vinyl and dotted with holes where small treats like kibble can fall out during play.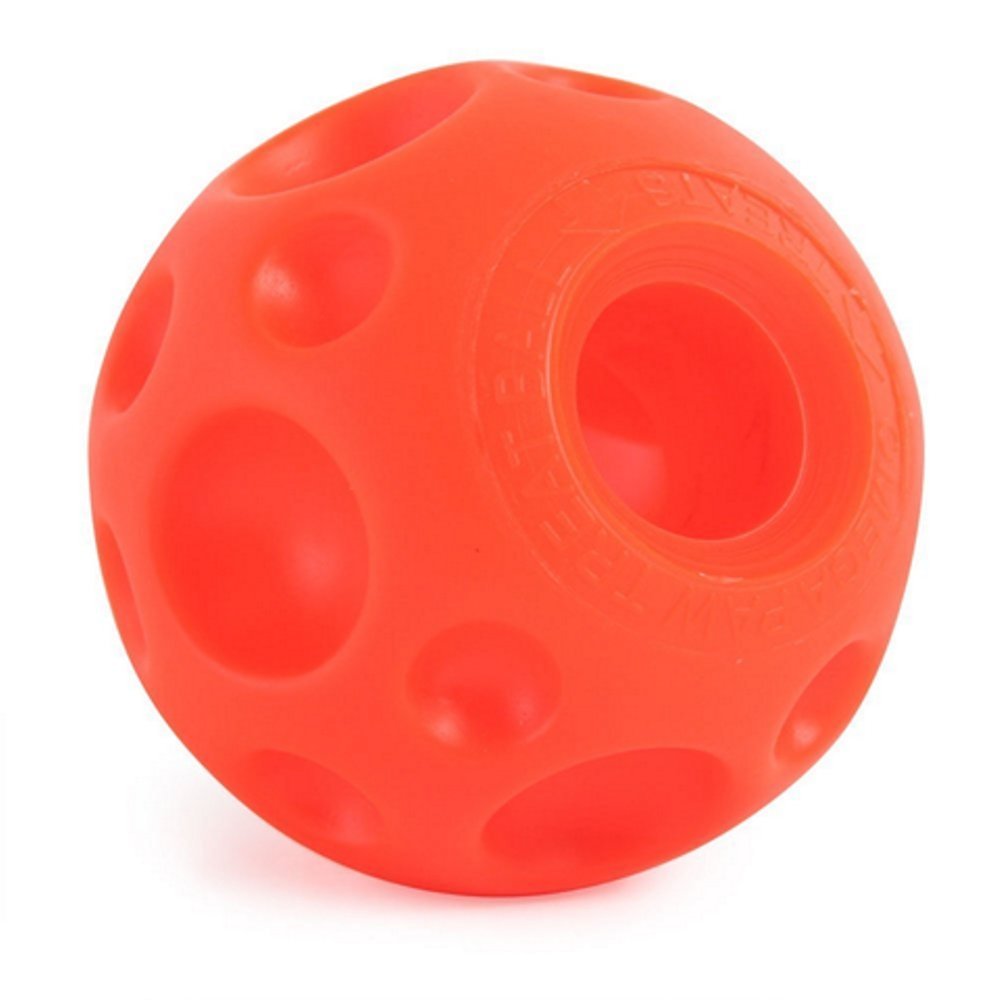 It is easy to fill and clean and your lab puppy will get the hang of it in no time.
Safe puppy toys for Labs
All of the Labrador puppy toys we have shared here are made of puppy-safe material.
Many are designed to be as durable as a puppy toy can get, and are also especially designed to suit the chewing and teething needs of large breed puppies.
However, there is no way to know for sure how your lab will interact with a particular toy.
Even if no lab on the planet has ever before managed to deconstruct a Kong or a Goughnut, for instance, there is still the outside chance your little lab might be the first to do it!
All that to say, providing careful supervision is a must when you give your lab puppy a new toy designed for chewing and teething.
After watching your lab interact with a new toy for a time, you will know which toys are safe for alone-time play and which toys can only be used in your company.
As well, some toys will likely always be best for interactive play, while others may join your lab at bedtime every night for years.
SAFETY NOTE:
If you want to try out some fun puppy toys you don't see listed here, first be sure to read the manufacturer's directions carefully.
If the toy is made of guaranteed safe and non-toxic materials, you are likely to see a note from the manufacturer to that effect.
Most manufacturers use puppy toy safety as a selling point and will announce it proudly in large print right on the toy.
If you don't see any information about toy safety or usage instructions, you may want to pass on that toy, at least until you can gather some more information about the manufacturer and hear what other lab owners have to say about the toy's safety, durability and quality.
When in doubt, we have always found that more information is better than not enough information.
Best Puppy Toys for Labs
We hope you and your growing lab puppy enjoy the toys you have learned about here! If you find your lab just falls in love with a particular toy, we'd love to hear your story!
And if your lab puppy has a favorite toy we didn't mention here, please post about it in the comments section so other dog owners can offer their dog a chance to try it too!
The Labrador Site Founder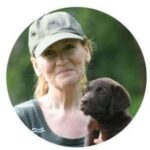 Pippa Mattinson is the best selling author of The Happy Puppy Handbook, the Labrador Handbook, Choosing The Perfect Puppy, and Total Recall.
She is also the founder of the Gundog Trust and the Dogsnet Online Training Program 
Pippa's online training courses were launched in 2019 and you can find the latest course dates on the Dogsnet website