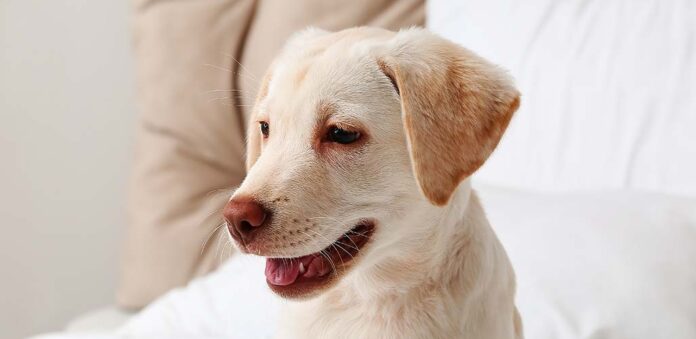 Dog names that start with D are fabulous choices for people like us who love a bit of alliteration. Doug, Dana, Darrell or Denise the dog? Denver, Driscoll, Doc or Dodo the dog?
Using the first letter to launch your puppy name search makes so much sense, and it's a trick I use for plenty of pet naming adventures.
I've selected these ideas by theme, and focussed on areas that seem to get overlooked by new puppy parents.
These names are original, but still obey all the important dog naming rules. They have a low number of syllables and avoid repeating sounds that your dog will need to learn as commands.
D Names For Female Puppies
I selected these gorgeous traditionally feminine names not just for their first letter, but for the classic more human tone they give across.
Didi
Donna
Dawn
Dottie
Dot
Dolly
Delphine
Daphne
Damsel
Dakota
Destiny
Demi
Daria
Delilah
Deirdre
Dora
Davina
Dorothy
Daye
Dallas
Dior
Della
Drew
Devon
Male Dog Names That Begin With D
Any boy puppy would sound awesome with one of these D names, surely!
Dave
Dan
Derek
Drake
Drax
Dennis
Dean
Don
Dax
Dill
Dylan
Dino
Donny
Dutton
Dom
Declan
Dawson
Damien
Devin
Dalton
Dorian
Dexter
Inspired By Places
I've always had a soft spot for location based names. I like to use places that I've either been to and loved, or aspire to visit. But honestly, you can just go for one that sounds awesome too!
Durham
Draper
Dublin
Dover
Denton
Derby
Duncan
Dyer
Dayton
Delta
Dubai
Dunn
Downey
Dixon
Dundee
Dixie
Doral
Detroit
Delray
Tasty Treats
These delicious doggy names are inspired by sumptuous snacks and fabulous fruits. Foodie words have the benefit of sounding familiar as well as cute too, so you can have something original without it being too out there.
Damson
Danish
Dish
Dandelion
Dough
Donut
Dumpling
Dip
Dripping
Dasheen
Dill
Dewberry
Date
Dodger
Durian
Dijon
Daiquiri
Dukkah
Cool Random Ideas
These cool dog names start with D but also give a twist to the usual naming route.
Dab
Diva
Dally
Dart
Dash
Decoy
Dice
Debit
Disco
Dame
Decker
Docks
Dozer
Degu
Drip
Duet
Drum
Damage
Drone
Dapple
Debut
Dazzle
The Labrador Site Founder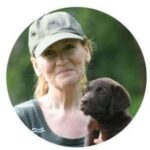 Pippa Mattinson is the best selling author of The Happy Puppy Handbook, the Labrador Handbook, Choosing The Perfect Puppy, and Total Recall.
She is also the founder of the Gundog Trust and the Dogsnet Online Training Program 
Pippa's online training courses were launched in 2019 and you can find the latest course dates on the Dogsnet website