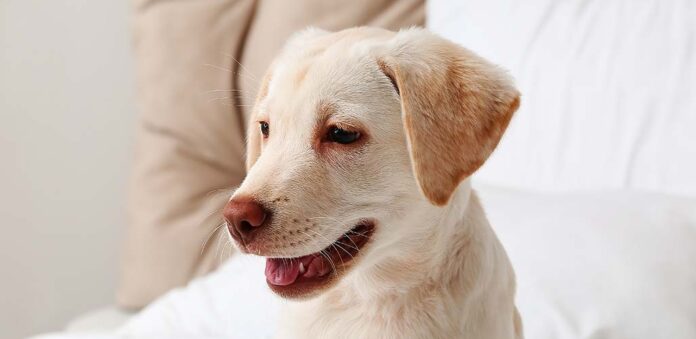 The best dog names that start with D are as unique, cute and fun as your new baby puppy. Is your new pal a Daphne, Dave or Dexter? Do they look just like the perfect Dickens or Dynamo? Finding something that shows off how affectionate, loyal and loving they are is tough, but today we'll help you out. We share dog names that start with D that reflect everything from current trends to amazing places and quirky ideas. Our themed lists focus on dog names that are relatively short, one or two syllables for the most part, and have smooth vowels and robust consonants. We make it easy for your new companion to learn their name, and come when you call them!
Contents
We all learned a long time ago that D is for Dog… but it also happens to be a good first letter for your dog's name. Lots of good dog names start with the letter D, as you will soon see. Don't believe us? We'll show you all sorts of D names, and one of them just might be the perfect name for your new dog.
Naming Your Dog!
Personal names that start with D just happen to go nicely with animal names that start with D. Just ask Davy the Dog! Or maybe your last name starts with a D, and you want your dog's name to sound good when they call it at the vet's office!
Male Dog Names that Start with D
There are a lot of classic human male names that start with D, and popular new baby names often get tested out on pets before people. So if you select one of these for your new puppy, you might just be setting off a whole trend!
Dylan
Declan
Duncan
Daniel
Dan
Danny
David
Dave
Davy
Dallas
Dunstan
Dante
Diego
Digby
Dillon
Dempsey
Dominic
Darryl
Darren
Dexter
Dex
Desmond
Darby
Dustin
Dean
Donavan
Dawes
Dawson
Denzel
Deacon
Darwin
Dwight
Draper
Dudley
Derek
Dakota
Dax
Daxton
Dyson
Don
Donnie
Donald
Drake
Doyle
Dermot
Duane
Devin
Davies
Dilbert
Duffy
Duff
Dalton
Dayton
Dorian
Decker
Drew
Django
Dale
Douglas
Doug
Drexel
Dimitri
Dion
Drummer
Drummond
Dougal
Delray
Delaney
Denver
Dietrich
Dennis
Denny
Dewey
Dick
Dickie
Dieter
Dino
Donaghy
Darius
Dionysus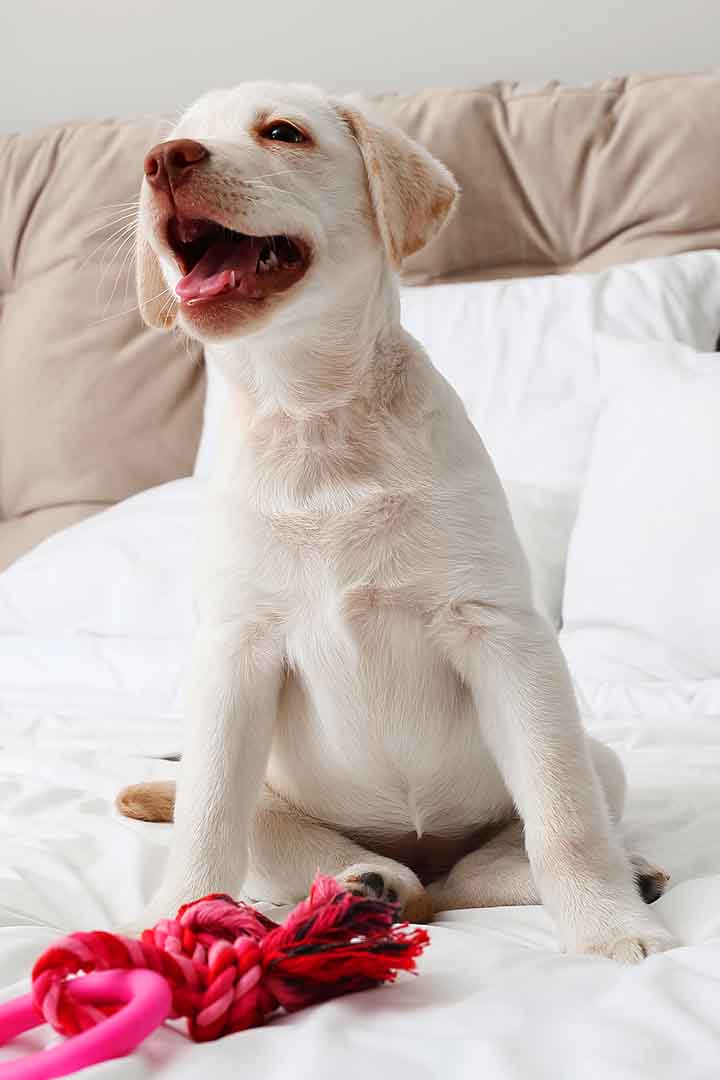 Female Dog Names that Begin with D
Traditional girls' names that start with D include some real classics. And this hard first letter can give a bit of a punchier feel to something feminine. Turning it from plain cutesy into a more powerful and meaningful name.
Delilah
Dalia
Delia
Daisy
Dorinda
Daniele
Daniela
Diva
Desiree
Doris
Delores
Daphne
Dharma
Dora
Dakota
Dani
Darla
Drea
Donatella
Dorrit
Dinah
Diane
Diana
Dulce
Dulcina
Dulcinea
Dulcie
Deanne
Deanna
Diamond
Diamante
Dagmar
Darbie
Dorothy
Dorothea
Dorie
Dottie
Dot
Delaney
Destiny
Dusty
Dove
Dilys
Danica
Denise
Didi
Daffodil
Desiree
Deborah
Debbie
Deb
Daya
Dayanna
Darcie
Damaris
Dominique
Domenica
Dandelion
Dido
Duchess
Delma
Dara
Daria
Dierdre
Danae
Drishti
Dawn
Delphina
Dream
Demi
Darlene
Dina
Dexie
Desdemona
Davina
Dale
Deveraux
Demeter
Cute D Dog Names
When I name my pets I am always drawn towards ideas that are as adorable. Your new puppy will pull on your heartstrings as you open your home to them in those first few weeks, and one of these adorable names will help the family to find her as sweet as you do. Even when she's standing next to another puddle on the rug!
Dash
Dizzy
Ditsy
Dancer
Dixie
Dynamo
Dynamite
Donut
Dribble
Dribbles
Dolly
Dipsy
Dazzle
Dazzles
Dodger
Doobie
Digger
Dreamy
Duckie
Darling
Daffy
Dart
Dandy
Doodle
Doodles
Dilly
Delight
Dimples
Downy
Funny Ideas
Your puppy is going to make you laugh a lot over the coming months and years, so why not add a little humor to their name? These ideas celebrate the amusing side of having a puppy, but I've played it safe. Funny is all well and good, but you don't want to wander too far into the risky situation. Unless you aren't planning on inviting Grandma over to meet the new addition to the family any time soon!
Dora the Explorer
Dog
Donnie Darko
Dog Breath
Dapper Dan
Dog Meat
Disco
Dog the Bounty Hunter

Dr. Dre

Dodo
Dumbledore
Dandie Dinmont
Dijon
Dude
Dogmatix
Dingle
Dingleberry
Droopy Dog
Dennis the Menace
Dr. Strange
Dr. Strangelove
Doogie Howser
Don Juan
Daikon
Dagwood
Daiquiri
Drambuie
Dolly Parton
Drax the Destroyer
Dolphin
Dr. Demento
Doughboy
Dust Bunny
Donkey
Dogbert
Drebin
Deadpool
Dogpool
Dr. Evil
Dorito
Daisy Duke
Duck
Dingus
Droolius
Daffy Duck
Doc Holliday
Doc Howliday
Data
Dawg
Deputy Dawg
Dynomutt
Dingo
Drifter
Driftwood
Dodger
Names for Little Dogs
Tiny dogs can have huge personalities. In fact some of the biggest canine characters I work with come in the littlest bodies. But there is no getting away from the fact that toy dogs suit seriously dainty names.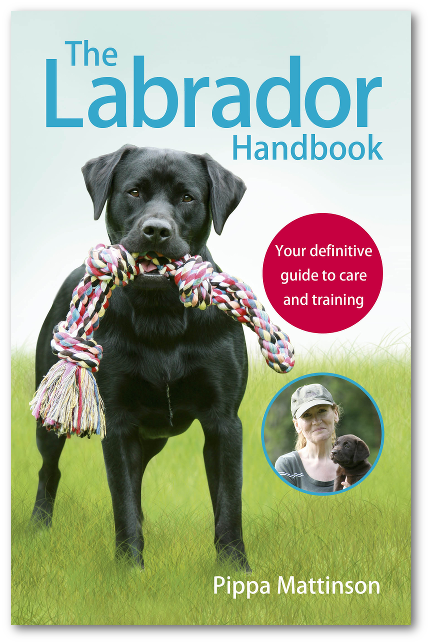 Dink
Dinky
Dobby
Duckling
Dot
Domino
Dormouse
Dwarf
Dragonfly
Dewy
Dewdrop
Divot
Doodle Bug
Digit
Dibble
Doolittle
Doink
Dumpling
Demitasse
Big Dog Names
Your puppy will be pretty small right now regardless of their breed, but if they are destined to grow into a canine giant then one of these cool names will suit them perfectly.
Duke
Diesel
Driver
Denali
Destroyer
Destructor
Dinosaur
Dozer
Dragoon
Derringer
Daenerys
Dreadnought
Dillinger
Drover
Deerstalker
Deerslayer
The Labrador Site Founder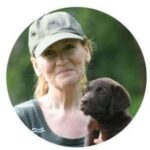 Pippa Mattinson is the best selling author of The Happy Puppy Handbook, the Labrador Handbook, Choosing The Perfect Puppy, and Total Recall.
She is also the founder of the Gundog Trust and the Dogsnet Online Training Program 
Pippa's online training courses were launched in 2019 and you can find the latest course dates on the Dogsnet website