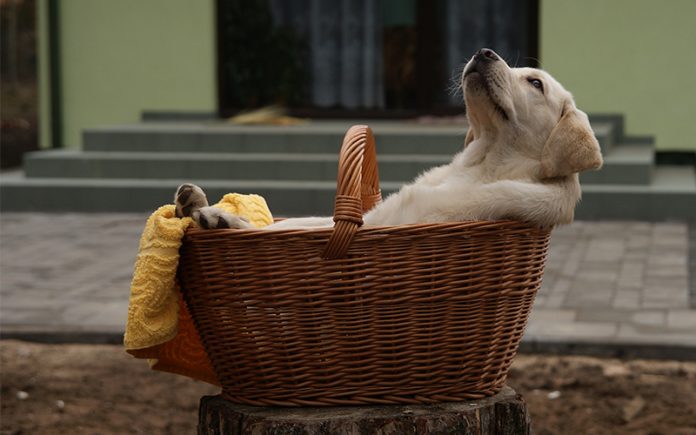 Welcome to your complete guide to dog carriers for Labradors and other large breeds! You may find yourself needing to transport your Labrador for longer than a quick trip to the vet. Perhaps your beloved pooch is going to accompany you on a vacation, and an airline-approved crate is in order. No matter what your specific needs are, there are dog carrier options for Lab puppies and full-grown Labs alike.
All of these products were carefully and independently selected by The Labrador Site team. If you decide to make a purchase from one of the links marked by an asterisk, we may earn a small commission on that sale. This is at no extra cost to you.
Best dog carriers for Labs
In this article, we'll find out about several types of dog carriers that are suitable for large dog breeds at various stages of life. We'll talk about our top selections for large and extra large airline-approved carriers, rolling carriers, designer and luxury carriers, and more!
What are dog carriers for?
As we mentioned above, a dog carrier may be a necessary asset during certain situations in your Lab's life. For example, your puppy may not sit still during car rides. With the multiple visits to the vet's office that often occur during any dog's first few months of life, a carrier may be handy for safely transporting a rambunctious puppy. Lab puppies are larger than many other breeds, though, so it's important to ensure that any carrier that you purchase is large enough.
Measuring up!
Typically, Labradors that are 2-5 months of age require a 24-inch crate. A soft carrier should have plenty of wiggle room. To ensure that you purchase the proper size, be sure to measure your puppy's length from the area where his collar sits to the dock of his tail.
It may come as a surprise that there are quite a few carrier options for transporting a full-grown Labrador. While you certainly won't be able to fit a mature Lab in a soft bag, there are wheeled carriers that can be pulled by your bicycle as well as large crates that are airline-approved. Regardless of the type of carrier that you buy, we advise that you let your dog get used to the carrier before you transport him or her anywhere.
Large and extra large dog carriers
Dog carrier, large dog…is there a dog carrier that's meant to accommodate breeds that aren't quite so easily transported? The good news is that yes, you have options! Big dog carriers are not wearable, as our previously mentioned carriers have been. They are typically rolling and/or hard-sided, as soft-sided carriers are generally not meant to withstand loads of more than 20 pounds.
We'll talk about the plastic and rolling dog carriers that may better accommodate large dog breeds, such as Labradors, in the following sections. Be sure to weigh and measure your Labrador before you purchase your crate, to ensure you have the best size. Adult Labs on average grow to around 22 inches tall and they need a good inch more than this in height on their dog carrier as a minimum.
Plastic dog carriers
Plastic dog carriers are a great option for transporting your mature Labrador in a car or airplane. Their hard sides and solid construction are equipped to handle the weight. If you have a particularly destructive puppy to transport, a plastic carrier may be the best option for getting your pup transported. And your carrier from one destination to the next in one piece! You may also be able to use a plastic dog carrier as a temporary kennel, if needed.
Sizing still matters!
Just be sure that the carrier is at least 28 inches tall and 36 inches long, preferably with at least four inches of extra room from all sides. If your dog will need to be crated for an extended period of time, we recommend not using the carrier and instead using a very large and spacious kennel. Here are some excellent plastic carriers that Labs will love.
Best Plastic Dog Carriers
Suncast Deluxe Pet Carrier*. This hard-sided carrier is a great option for traveling with a young Lab!
Equipped with a tray for food and water, the extra durable resin design also features a storage compartment and a carrying handle. The size Large can hold a dog that's up to 17.5 inches tall.
Petmate Sky Kennel
Petmate Sky Kennel*. Here is an example of a plastic carrier that is also approved for air travel!
The Sky Kennel is constructed of heavy-duty plastic and strong steel wire for plenty of ventilation. It also comes with a comfortable pad and bowls for food and water. This carrier can withstand a pet that weighs from 50 to 70 pounds.
Petmate Ultra Vari
Petmate Ultra Vari Kennel.* This extra-large plastic carrier can support dogs up to 125 pounds and/or 34 inches tall!
The walls are reinforced for extra durability and include mesh wire vents for air flow. It also comes with rear ventilation and an interior "moat" if your pet should have an accident during travel. There are tie-down straps and a seatbelt loop for transporting via airplane or car.
Petmate Vari
Petmate Vari Kennel.* This is Petmate's smaller version of the Ultra Vari Kennel described above.
All of the features are the same, but the dimensions are suitable for pets that weigh between 70 and 90 pounds and/or up to 24 inches tall.
Wheeled dog carrier
Dog travel carriers for larger breeds are typically meant for airline or car transport. But what about when you just want to go for a jog around the park with an adult Lab that, perhaps, can't take long walks or runs with you anymore?
Fortunately, there are several types of wheeled dog carriers that make it easy to, say, get your elderly or arthritic Labrador out of the house and into some fresh air. Without the need to cut their time short due to decreased exercise tolerance. Here are some wheeled dog carriers with a higher carrying capacity.
Best Wheeled Dog Carriers
Pet Gear Expedition Pet Stroller.* This large four-wheeled stroller is perfect for taking your aged canine companion on a stroll.
The wide base is covered with a removable pad and waterproof tray, and the mesh windows on each side and the top provide lots of air flow…talk about the perfect sanctuary! This stroller can support up to 150 pounds!
Pet Gear Roadster
Pet Gear Roadster Pet Stroller.* Here's another stroller that's roomy enough for a large dog (up to 100 pounds), yet easy enough to handle that you can take Sparky on all kinds of adventures!
The three-wheeled stroller features a collapsible canopy with four mesh windows, including a zippable rooftop window. It also has an adjustable handle, removable pad, waterproof food and water tray, and a safety belt to prevent your dog from jumping out.
Pet Gear No-Zip
Pet Gear No-Zip NV Pet Stroller.* As the name suggests, this dog stroller features a no-zip entry!
Instead, the three-wheeled stroller features an adjustable panoramic-view weather cover that easily locks to the bottom of a bolster pad. The 12-inch air-ride tires make it a smooth ride for your beloved pet, regardless of the speed at which they're traveling. This stroller can handle a 70-pound load.
Dog airline carrier
If you're looking to travel with your Labrador, then you may wish to invest in a dog carrier that can be used for airplane travel. Many airlines have specific requirements for the dimensions of pet carriers, as they must meet certain criteria to be allowed as carry-on. If your dog is too large to fit underneath your seat, then their carrier must meet regulations for transportation in the belly of the plane.
Looking for a TSA-approved dog carrier for your Labrador puppy? Check out these great options on Amazon, but don't forget to check with your preferred airline prior to purchasing one to ensure that the carrier you choose meets their criteria.
Best Dog Airline Carriers For Lab Puppies
Let's look at some you might need if you are brining your Labrador puppy home on a plane. Pawfect Pet Pet Carrier.* This carrier is approved by most airlines as an in-cabin carrier for smaller pets or puppies that weight up to 18 pounds.
It's constructed of heavy-duty microfiber with a lifetime replacement guarantee, and comes complete with mesh side screens for ventilation. The zippered top and sides make it easy to put your pet in and out of the carrier. Your pooch will be extra comfy on a washable fleece pad, and you can store some treats or toys in the rear storage pocket.
Suncast Deluxe
Suncast PCS2417 Deluxe Pet Carrier.* This durable carrier was specifically designed for doggie airline transportation!
The steel wire and resin construction ensures that the carrier can withstand movement during travel. It comes with a food and water tray as well as extra storage compartments and a carrying handle. This carrier can accommodate dogs that are up to 17.5 inches tall.
Dog car carriers
If you've attempted to travel with a loose dog in your car, especially if said dog is a large puppy, then you're aware of how distracting (not to mention dangerous) this can be. Your pooch might try to get in your lap while you're driving, or he might try to eat your cloth seats, seat belts, or anything he can sink his teeth into.
To make taking your Lab puppy on car rides safer for everyone involved, we recommend using a car carrier, even for short trips. Adult Labs may be transported in the car via a plastic carrier or kennel. We like the following doggie car carriers.
Best dog car carriers
K & H Manufacturing Travel Safety Carrier.* This foldable carrier features a flat bottom, cushiony removable pad, and mesh sides for your pet to see what's going on around her.
What makes this carrier unique is the large number of entry points – it has five! The belt at the top allows you to secure the carrier to the seat, or you can run the seat belt through the loop to secure the carrier to the seat. The size Large carrier's dimensions are 22 inches long by 29.5 inches wide by 25.5 inches high.
Soft-Sided Carrier
AmazonBasics Soft-Sided Pet Travel Carrier* is ideal for very young Labrador puppies.
This large soft-sided carrier has mesh sides for added visibility and fresh air, with side and top openings for various points of entry. The hard floor is covered with a washable fleece bed, and the sides can be spot-cleaned as needed. It comes complete with two adjustable loop handles that can be left separated or connected. A seatbelt could be threaded through the handles while they're connected to keep the carrier attached to your car's seat. The maximum carrying capacity for this carrier is 22 pounds.
Soft-sided dog carriers
Soft-sided carriers are a nice option when a hard-sided carrier is too large to fit in your car or under your seat in an airplane. They're also a good choice for when you just need a small, easily movable carrier to get your puppy from point A to point B. As we mentioned earlier, soft-sided carriers may only be an option for very small Lab puppies. Most soft carriers do not come in sizes that are large to accommodate an adult Labrador.
Additionally, you should not put a puppy who has found his teeth, so to speak, in a soft-sided carrier. Putting an aggressive chewer (or too large of a puppy) into a soft carrier could spell "disaster" for the carrier, especially if the puppy will be in the carrier for quite some time. Here are several soft-sided carriers that should do a great job for your small Lab puppy.
Best Soft Sided Dog Carrier For Labs
Top Pets Portable Soft Carrier* is a great pick for a soft sided dog carrier for smaller Labs. It's water resistant, washable and made in a single piece.
The carrier is easy to fold and even includes washable fleece bedding. The carrier's dimensions are 28 inches long by 20 inches wide by 22 inches high.
Collapsible dog carriers
A collapsible dog carrier may be a good idea if you have a large dog to transport to multiple destinations. For example, many dog show contestants bring collapsible carriers to the show grounds. They are very easy to set up and tear down while requiring little space when they need to be packed away. Here are a couple of Amazon's finest collapsible dog carriers.
Best collapsible dog carriers
Guardian Gear Collapsible Crate.* This water-resistant carrier is the perfect temporary home for a large dog.
The wire framing sets up and collapses in just a few seconds, making it a wonderful option for when you need to move quickly. Your pet will also enjoy the mesh sides, as they'll be able to see everything going on outside. A sheepskin mat provides a nice cushion, but do not use if it your dog will chew it. It even comes with its own carrying case!
Noz2Noz
Noz2Noz Sof-Krate* Indoor/Outdoor Pet Home. As the name suggests, this carrier is super soft, yet durable enough for both indoor and outdoor use.
Heavy-duty, tightly woven, and waterproof mesh fabric provides a great ventilation system, and rounded corners ensure that the carrier won't get snagged on anything during transport. This carrier is large enough to support a dog weighing up to 90 pounds. To wash, simply remove the fabric from the steel frame and toss it in the washer!
Petsfit Travel Home
Petsfit Travel Pet Home.* With two zippered side entries and a top-loading design, this folding carrier makes a nice but temporary secure space for your large dog (up to 23 inches tall).
The locking metal frame makes it easy to set up and take down, and mesh screens on three sides keep the carrier nice and airy. A soft and removable cushion completes the comfortable environment.
Sherpa dog carriers
Sherpa Element Duffle Pet Carrier.* This carrier could easily be mistaken for a nice piece of luggage, the quality is just that nice!
The classic tan color trimmed with red keeps things looking fresh, and the mesh screens keep fresh air coming in for your dog! The springy frame allows the roof of the carrier to collapse a bit in order to fit underneath an airline seat, the zippered entries are lockable to prevent your pet from accidentally getting out. The size Large carrier can support puppies that weigh up to 20 pounds.
Sherpa on Wheels
Sherpa on Wheels Pet Carrier.* Not all wheeled dog carriers are alike! This carrier has hidden wheels that give it a nice gliding motion, and since they're recessed, the wheels don't add bulk… It's small enough to be approved by most airlines for in-cabin travel!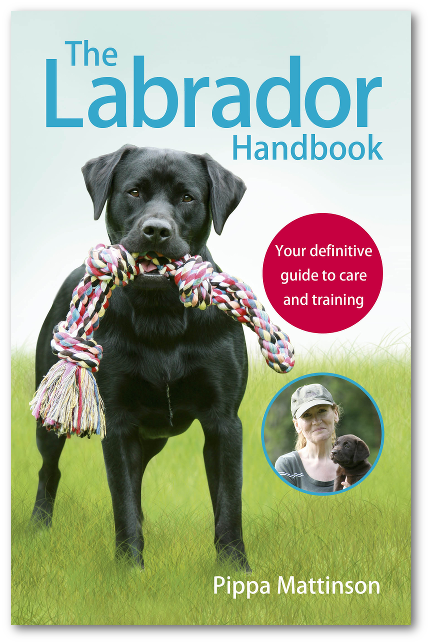 If you don't need to roll it, you can use the shoulder strap to carry your dog over your arm or shoulder. The carrier also features four mesh screens, a seat belt loop, and privacy screens, making it perfect for almost every situation that your traveling pup may find herself in.
Best dog carrier – a summary
With the plethora of dog carriers out there, it may seem like a challenge to find the perfect one for your Labrador…especially with many carriers being geared towards small dog breeds. However, if you keep a few tips in mind before selecting a carrier, the choice will be much easier!
When purchasing a carrier for a Labrador puppy, you'll want to consider his size, age, and tendency to chew. This means that small carriers may be short-lived – your puppy will grow quickly! You'll also want to select a carrier that can withstand his teeth and claws.
Finding a carrier for an adult Labrador may be a bit trickier due to their size, but the good news is, there are many carriers available for large breeds! You'll more than likely need a hard-sided or plastic carrier to transport a mature Labrador via car or airplane, but a collapsible one may be suitable for short durations, such as when you're waiting at a dog show.
If you do intend to take your pet on a flight, be sure to check with the airline to see what their regulations are regarding in-cabin pet carriers, as they must meet specific size requirements in order to fit under your seat. With the above tips, we're certain that you'll find the most suitable dog carrier for you and your Labrador!
Affiliate link disclosure: Links in this article marked with an * are affiliate links, and we may receive a small commission if you purchase these products. However, we selected them for inclusion independently, and all of the views expressed in this article are our own.
The Labrador Site Founder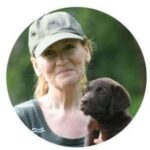 Pippa Mattinson is the best selling author of The Happy Puppy Handbook, the Labrador Handbook, Choosing The Perfect Puppy, and Total Recall.
She is also the founder of the Gundog Trust and the Dogsnet Online Training Program 
Pippa's online training courses were launched in 2019 and you can find the latest course dates on the Dogsnet website