Welcome To Our Guide To Picking The Very Best Hunting Dog Names.
180 Amazing Options For Naming Your Sporting Breed.
Do you have a new hunting bred pal in your life?
Or are you just thinking about purchasing a new hunting breed of dog?
Whether it is an adult or a puppy, deciding a name is always a big part of making a new best friend.
However, naming your new pup can be somewhat difficult at times.
There are just so many names out there!
And the pressure of finding THE perfect name can lead to a lot of indecisiveness and discussion.
When you throw the added weight of your new canine being a hunting dog, there is even more pressure to pick a great name for your new partner.
Hunting dogs are usually known for having tough-sounding, unique names. And this can even further complicate the process of naming your pooch.
Your average list of dog names is great – but when it comes to your hunting friend, you want something unique and incredibly fitting.
After all, whatever name you finally decide to give your pooch, they will be stuck with it for the rest of their life!
Luckily, you've come to the right place! We've complied an amazing, enormous list of names that would sound great for your new hunting partner.
Plus, we've taken into account multiple naming styles.
With so many categories, we are sure to have a name to suit your taste and get those creative juices flowing!
Naming Your Hunting Dog
After you either specifically pick out your new hunting buddy or rescue an older dog that just so happens to fit the bill, the first order of business is usually to decide on a name for your new best friend.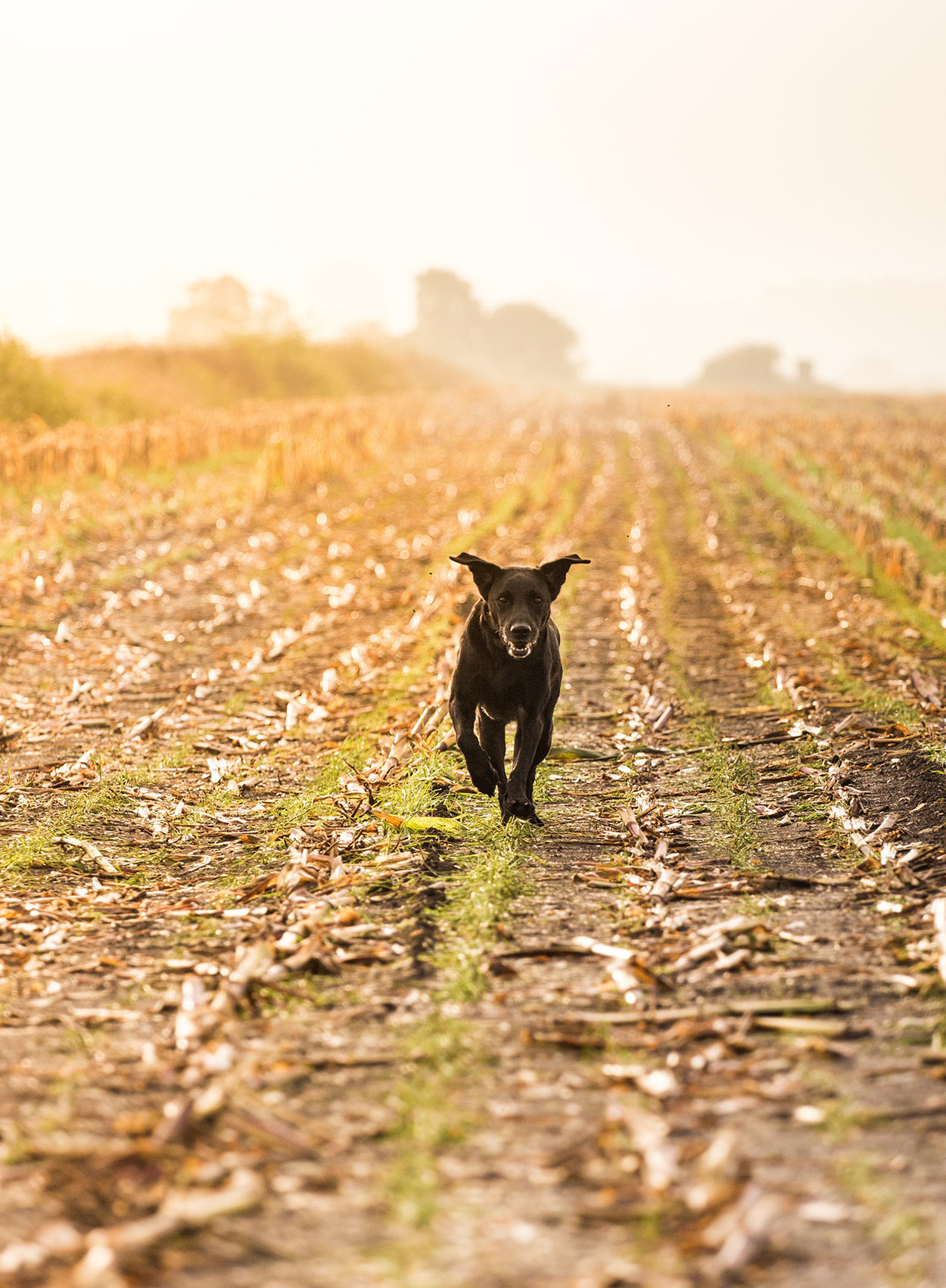 At times though, this can be easier said than done.
If you're anything like me, deciding on a name is a very involved, long process.
You spend hours scrolling through lists of names, pick out a handful that you like, and then try them on your pooch.
You decide on one, and then change your mind. You ask for feedback, decide to follow it, and then change your mind and completely ignore it.
It can be a very indecisive process!
I have personal experience of this. Years ago, I rescued a new kitten.
I searched and searched but never really did decide on a name for her.
Instead, she ended up being called "little bit" (something that was supposed to be a nickname but had great staying power evidently).
Now, years later, she is still called Little Bit, even though she really isn't that little anymore!
The same issue can pop up no matter what kind of animal you're naming!
However, despite the difficulties many people face (like me), naming your dog is, of course, essential.
You can't really have a dog that doesn't have a name after all.
That is the exact reason that we've complied this list of names for you. Hopefully, you can find inspiration!
And there is another important factor in choosing hunting dog names – the recall.
Choosing Hunting Dog Names
Whether you choose to work your sporting dog breed or not, there is a good chance that they will have all those hunting instincts in tact.
Hunting dogs have high prey drive, and stacks of energy.
You will need to choose a name that works with your recall training.
This means one that is easy to say, simple for your dog to understand and isn't going to get confused with any of his other commands.
So with all that in mind, let's get stuck in to our top ideas of the best hunting dog names!
Male Hunting Dog Names
When it comes to naming a male hunting dog, you have a lot of options.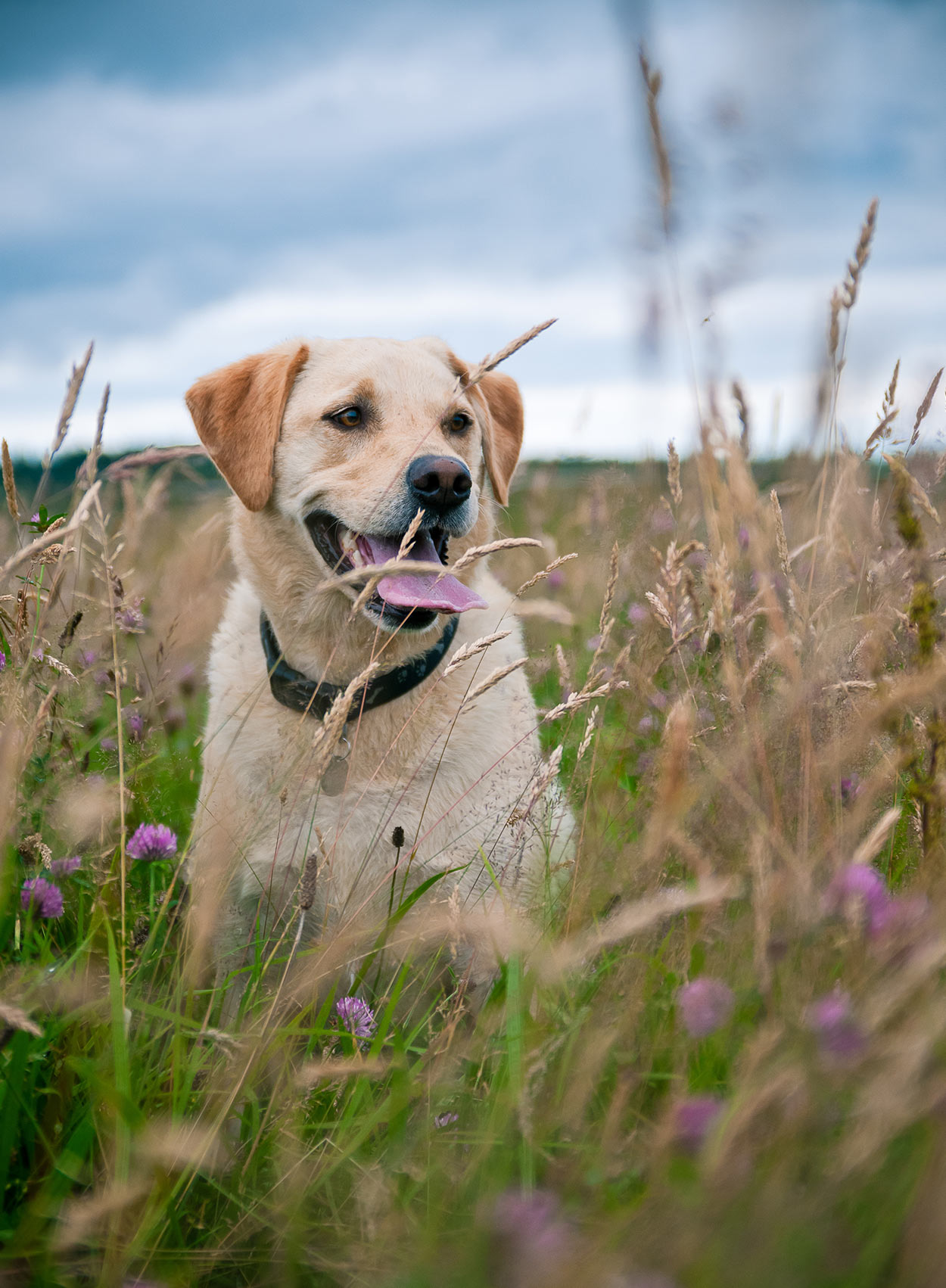 There are a lot of good hunting dog names out there, so you have a decent number to choose from.
The name can be as adorable, classic, or unique as you want it to be. It is really whatever suits your tastes!
1. Alfred
2. Angus
3. Archie
4. Bandit
5. Baxter
6. Blackie
7. Boone
8. Buck
9. Bud
10. Captain
11. Champ
12. Chaucer
13. Churchill
14. Cliff
15. Coco
16. Duke
17. Frisco
18. Hansel
19. Hunter
20. K-9
21. Mac
22. Max
23. Payton
24. Pluto
25. Prince
26. Scout
27. Shiloh
28. Tanner
29. Trapper
30. Ulysses
Female Hunting Dog Names
Just like with boys, there are a lot of great girl hunting dog names out there.
However, there is a lot more variety of style it seems when it comes to female names.
You have everything from cute and delicate names, to prim and proper names, to tough and sporty names.
There is just so much variation out there.
1. Addie
2. Alma
3. Ava
4. Bailey
5. Bear
6. Bell
7. Biscuit
8. Charlotte
9. Coco
10. Copper
11. Daisy
12. Emmy
13. Eva
14. Georgia
15. Grace
16. June
17. Lady
18. Lucy
19. Nellie
20. Olive
21. Pearl
22. Rose
23. Roxy
24. Sadie
25. Scarlett
26. Stella
27. Trudy
28. Victoria
29. Violet
30. Vivian
Duck Hunting Dog Names
If you have recently acquired a retriever to be your new buddy while you duck hunt, there are lots of unique names you can choose from.
Many duck hunting dogs have themes relating to water, though this is not always true.
Try some of these names for your new pup:
1. Ace
2. Archer
3. Astro
4. Bandit
5. Blitz
6. Bolt
7. Boomer
8. Brigade
9. Boomer
10. Bullet
11. Bulls-Eye
12. Chaser
13. Chief
14. Crash
15. Danger
16. Duck
17. Falcon
18. Fetch
19. Harbor
20. Hawkeye
21. Hunter
22. Montana
23. Nyx
24. Porter
25. Radar
26. Ranger
27. Riptide
28. Rocket
29. Sailor
30. Schooner
Pheasant Hunting Dog Names
Do you have a new pheasant hunting dog? Then this list is for you!
These names were specifically picked to hopefully provide you with a name for your new pooch;
1. Apache
2. Aslan
3. Avalanche
4. Bane
5. Bear
6. Blaze
7. Bones
8. Cerberus
9. Chevy
10. Chopper
11. Courage
12. Czar
13. Diesel
14. Echo
15. Fang
16. Ghost
17. Gunner
18. Khan
19. Killer
20. Leo
21. Lincoln
22. Midnight
23. Moose
24. Nero
25. Pepper
26. Pistol
27. Rambo
28. Rocky
29. Sarge
30. Tank
Cool Hunting Dog Names
Of course, what is considered "cool" is very objective.
Every person has their own taste and desires. So what is cool for one person might seem particularly lame to another.
However, here are some names that we think are particularly cool!
Many of these names are historically based, interesting, or just plain, well, "cool".
Hopefully, you'll find something you like in this list. Or maybe it'll inspire you to think up your own name:
1. Achilles
2. Ajax
3. Amigo
4. Apollo
5. Archimedes
6. Ares
7. Aristotle
8. Booth
9. Boots
10. Boss
11. Chance
12. Chocolate
13. Cletus
14. Dakota
15. Deputy
16. Earnest
17. Edison
18. Fibonacci
19. Forest
20. Griffin
21. Hades
22. Hamlet
23. Huckleberry
24. Icarus
25. Justice
26. Loki
27. Maple
28. Miles
29. Moon
30. Neptune
Unique Hunting Dog Names
Are you not exactly sure what kind of name you want your canine to have?
But you do know that you definitely do not what the same-old-same-old? Then maybe you'll find something on this list.
Everyone, of course, wants a unique name for their dog. But it is higher on some people's lists than it is on others.
It really just depends on what you think is important in a name and what types of names you like.
Some people like classical names while other fall in love with unique names!
If you're looking for an uncommon name for your new pup, though, then this is the list for you:
1. Alpha
2. Anubis
3. Applejack
4. Aragorn
5. Aztec
6. Bacon (need I say more?)
7. Beta
8. Boba Fett
9. Bosco
10. Buckwheat
11. Cain
12. Chunk
13. Crash
14. Dogwood
15. Galileo
16. Goliath
17. Krypto
18. Linux
19. Odie
20. Pepsi
21. Samson
22. Skywalker
23. Tardis
24. Toffee
25. Tyrion
26. Wayne
27. Wicket
28. Wifi
29. Yoshi
30. Zeke
Best Hunting Dog Names
As you can see, there are LOTS of different ways you can name your new hunting dog.
You can name them one of the more classical name, a name particularly to what they're hunting, or maybe something cool and unique!
Whatever you decide, try not to stress too much about finding THAT perfect name.
Whatever name you pick will be the perfect name for your canine!
What is your hunting dog's name? Like any names on this list? Let us know in the comments!