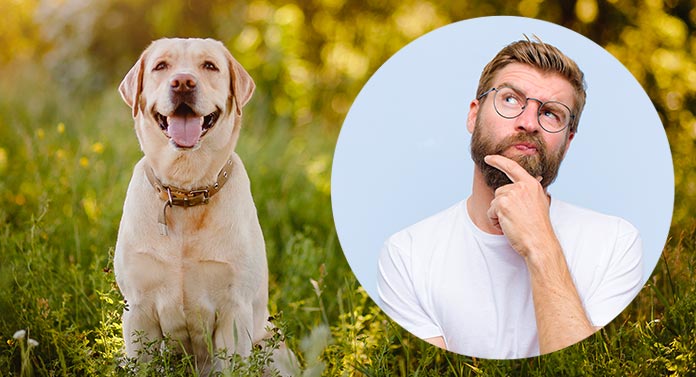 What class of dog is a Labrador Retriever?
Labrador Retrievers belong to the sporting group of dogs, also known as gundogs in the UK. Breeds in this group share an original purpose as hunting companions.
Both English and American strains of Labrador belong to the class of sporting dogs.
Although many modern Labs are kept as family dogs, they are still in the class of gundogs, or sporting dogs!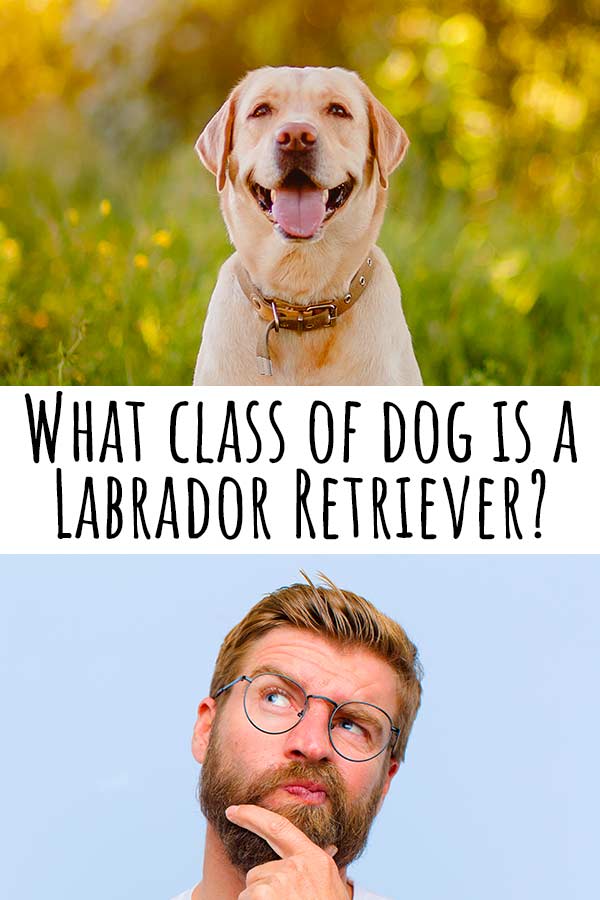 FAQs and Quick Links
You can click the links above to jump straight to a particular section. Or, just keep reading for more!
What Class of Dog is a Labrador Retriever?
Pedigree dogs belong to one of seven different breed classifications.
Labrador Retrievers belong to the class of sporting dogs. You may also hear them referred to as gundogs, although this term is more common in the UK.
Within this group, different breeds have different roles as hunting companions. But, they also share some characteristics and the same general original purpose.
Let's move on to find out a little bit more about what the 7 different dog classifications are, and what they're for.
What Are Dog Breed Classifications?
The AKC has divided pedigree breeds into 7 different categories. They use these groups to organize and exhibit dogs in their dog shows.
Dog breeds are sorted into these groups depending on their original purpose and shared characteristics.
As well as the sporting group, we also have:
Hound group
Working group
Terrier group
Toy group
Non-sporting group
Herding group
Dog breeds in the sporting group were originally bred to work as hunting companions. Although some still have this role, many are just kept as family companions.
So, what is the original purpose of the Labrador breed?
Labrador Retriever Original Purpose
The earliest known ancestor of the modern Labrador breed is the St John's Water Dog.
They worked alongside fishermen in Newfoundland, Canada to retrieve equipment and even fish.
In the early 1800s, a few of these dogs were imported to the UK, where they were bred and developed to produce the Labrador Retriever.
Labs were originally used as hunting companions, primarily to retrieve game for their owners, both on land and in the water.
If you're interested, you can take a closer look at Labrador Retriever history and original purpose in this complete guide.
This original purpose as a hunting companion is a major reason why Labs are classed in the sporting group.
What Other Breeds Are Sporting Dogs?
If you want to show your Labrador, you may wonder what other breeds they'll be competing against. Or, perhaps you love sporting dog temperaments, and just want to learn about some other breeds in this classification.
Whatever your reason, we can help. Sporting dogs are generally divided into four sub-groups.
Retrievers
Spaniels
Setters and Pointers
HPRs (Hunt Point Retrievers)
Obviously, Labradors fall into the 'retriever' subcategory. They're also one of the most well known sporting dogs, but others are much less common!
Some other sporting dog breeds include:
This isn't a complete list, but is a few of the most popular sporting breeds out there.
English vs American Labs
Within the Labrador Retriever breed, most people recognise two varieties. These are the English and American strains, also known as show and field types.
Both of these strains belong to the Labrador breed, neither are their own breed.
This means that both of them belong to the sporting group. The main difference between them is that show types are bred with the show ring breed standards in mind, whereas field Labs are bred for their working ability.
They have slight differences in their body conformation and their temperament, which you can read about in more detail here.
What Class of Dog is a Labrador Retriever?
Labradors are one of many sporting breeds.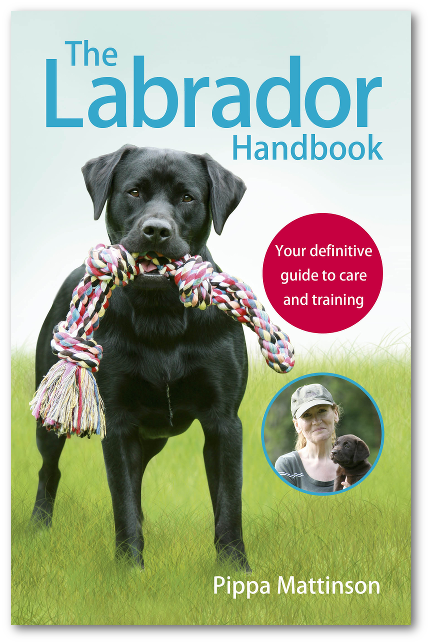 But, even though they fit this category thanks to their early hunting role, today most people know them as loving family pets.
Is a Labrador your favorite gundog? We would love to hear your thoughts in the comments box.
Or come and chat with some like minded Labrador lovers in our forum!
References and Resources
The American Kennel Club
The Kennel Club
The Labrador Site Founder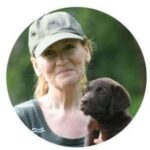 Pippa Mattinson is the best selling author of The Happy Puppy Handbook, the Labrador Handbook, Choosing The Perfect Puppy, and Total Recall.
She is also the founder of the Gundog Trust and the Dogsnet Online Training Program 
Pippa's online training courses were launched in 2019 and you can find the latest course dates on the Dogsnet website