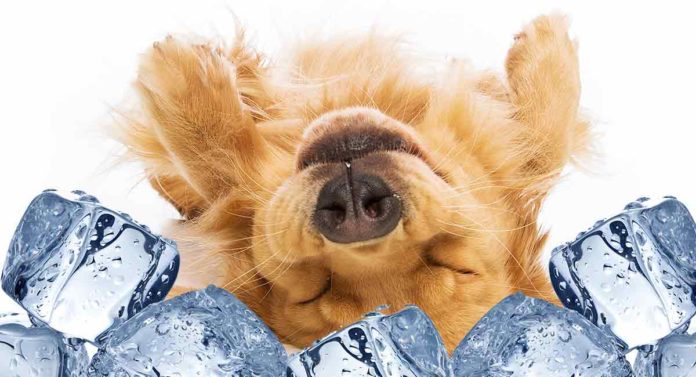 Welcome to your complete guide to the best cooling pads for dogs!
Is your dog a breed which prefers cold weather (such as large and/or furry breeds), but you live in a hot climate?
A cooling pad can provide them with relief from the heat.
Maybe your dog is tolerant of warm weather.
Even so, if he spends a lot of time outdoors and it's been a brutally hot summer, then he'll love having a spot to cool off.
Products included in this article were carefully and independently selected by the Labrador Site team. If you decide to make a purchase from one of the links marked by an asterisk, we may earn a small commission on that sale. This is at no extra cost to you.
Dogs who might benefit from cooling pads
Other dogs simply cannot cool themselves off as efficiently as others through panting.
A cooling pad may assist with regulating their temperature when panting doesn't work as well.
And let's not forget the dogs with inflammatory joint conditions who may get pain relief from a cushioned and cool pad.
Have a dog which falls into one of the categories that we mentioned above?
Are you thinking, "Wait, what are canine cooling pads, and how do cooling pads work for dogs?"
In this article, we'll talk about the different options for cooling pads for dogs, and the top-rated cooling pads for dogs.
We'll also cover the question, "How do cooling pads for dogs work?"
What are canine cooling pads?
Cooling pads for dogs are typically filled with water or gel.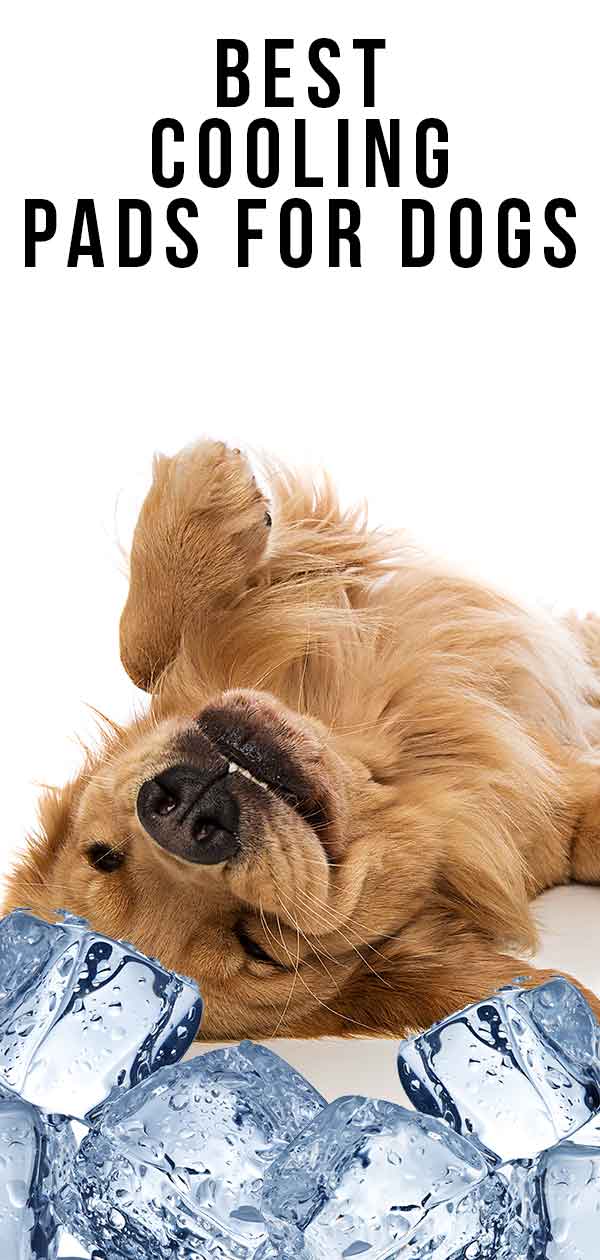 Many are covered in a nylon or polyester shell which isn't easily penetrated by teeth or claws.
This cover is easily cleaned, and can in turn be covered in something softer (such as suede) to make it more like a bed.
Some cooling pads require refrigeration or freezing to cool before use, but some cooling pads contain pressure-activated gel which begins cooling as soon as your dog lays on it.
These models automatically recharge (they cool off without refrigerating or freezing) once your pet leaves the pad.
There are cooling pads for outside dogs, cooling pads which are meant to be used in a crate or over a dog bed, and other pads are used alone.
Some raised dog beds and regular dog beds also have built-in cooling technology.
We'll provide a few examples of the best cooling pads for dogs later in this article.
How do dog cooling pads work?
So, how do dog cooling pads work?
They draw your dog's body heat away and dissipate the excess heat.
This is roughly the same thing that humans accomplish through sweating, something which dogs cannot do (except minimally through their paws).
Dogs cool themselves off by panting, but sometimes, panting isn't enough. That's where a cooling pad can help.
Why should I buy a dog cooling pad?
As we mentioned earlier, dogs do not sweat to cool off.
Instead, dogs pant to speed up evaporation of water in their mouth and respiratory system. This rids their body of excess heat through water vapor.
(Check out our article Why Do Dogs Pant? to learn more about panting.)
However, some dogs may need assistance to cool themselves off.
Hot dogs that may need help
Brachycephalic breeds have shortened muzzles which aren't proportionate to their body size, which makes them unable to pant enough to cool their bodies off.
A brachycephalic dog will do best in a mild climate, but when they must be exposed to heat, manual cooling assistance may be needed.
Additionally, large and/or heavily furred breeds, such as mountain dog breeds which are built to withstand extreme cold, may need a cooling pad when exposed to heat.
These dogs generally are highly susceptible to heat stroke.
People who live in the warmer climates who keep heat-intolerant dogs must pay close attention to their dog's comfort.
Ensure that they have plenty of shade, fresh water, and an area in which to cool off.
Other uses for dog cooling pads
Furthermore, dogs who spend a lot of time outdoors (such as working dogs) can become overheated when the temperature and humidity reach beyond their body's capacity to stay cool.
This is especially important when the dog is outside in a very hot area (such as dogs who serve in the military).
And/or when the dog is wearing a safety vest (such as a policy or search and rescue dog).
Cooling pads (and vests) can be very beneficial for quickly cooling an overheated dog.
Finally, overweight and/or senior dogs may have trouble cooling themselves through panting.
And dogs with painful inflammatory conditions may benefit from spending time on a cooling pad, regardless of how warm it is outside.
What are the best cooling pads for dogs?
The best cooling pads for dogs are those which are appropriate for your dog's size, breed, and age.
For example, a Great Pyrenees will require a larger cooling pad than a Border Collie.
A puppy or small breed dog will benefit from a smaller cooling pad, although a larger size would work better for multiple small dogs who like to cuddle together.
Some cooling pads may not be able to stand up to a Labrador or other chew-happy dog, as a cooling pad could become harmful if ingested.
Are dog cooling pads safe?
The gels used in gel cooling pads are non-toxic, but ingesting any foreign substance can cause gastric upset at minimum and intestinal blockage in bad cases.
Chew-happy pooches could benefit from a raised dog bed, but senior and/or arthritic dogs may not be able to get in and out of them.
Regardless of the type of cooling pad that you choose, make sure that it is meant for animal use.
Read on to find examples of the best cooling pads for dogs and the one which may be most suitable for your dog.
Best cooling pads for large dogs
The larger a dog is, the more body mass he has to generate heat, and therefore, a larger cooling pad is needed to absorb his body heat.
Additionally, dogs over 40 or 50 pounds as well as smaller dogs who like to share a sleeping space may like larger cooling pads.
Here are some larger options of the best cooling pads for dogs.
This pressure-activated, gel-filled pad by The Green Pet Shop* stays cool for 3-4 hours and recharges about 15-20 minutes after your dog uses it.
The manufacturer recommends that this pad is not used in direct sunlight, as the gel and other material may break down. So it's best to use this pad indoors.
The pad comes in a wide range of sizes, but what made me recommend it for large dogs is that the extra-large version is 43.3 by 27.5 inches!
It's meant to withstand dogs that weigh over 80 pounds.
This pet pad by Coleman Comfort* is advertised as best for medium-sized dogs (it measures 24 by 30 inches), but many reviewers with large dogs suggest it's large enough to handle 90+ pound dogs!
The gel pad stays 5 to 10 degrees below room temperature, so it's probably better equipped for cooling indoors.
However, if it gets soiled, simply wipe the shell clean with a damp cloth.
Some reviewers say this cooling pad smells very much like plastic, but one suggested to let the pad air outdoors for a few hours prior to use.
Here is one of the largest cooling mats for dogs* that I have found – the Arf brand self-cooling mat pad's largest size is 35 by 55 inches!
The gel-filled pad stays cool for up to 3 hours and recharges post-use in about 15 or 20 minutes.
The puncture-resistant nylon shell can be easily wiped clean with a wet rag.
As with many gel cooling pads, this one does best when kept out of direct sunlight.
Best cooling pads for small dogs
If you have a small breed dog who sleeps alone, then you don't need to spend extra money on a large cooling pad.
Here are the best cooling pads for dogs which are perfectly tailored for the needs of tinier members of the canine world:
Many of the best cooling pads for dogs that I found on Amazon automatically recharge. However, this fleece-covered, gel-filled pad by pet fit for life* requires refrigeration to be cool, but has a 4-star reviewer rating.
It's a very small pad, only 12 inches across, making it ideal for a toy breed or puppy.
The fleece is removable and washable.
As a bonus, the pad can be made into a heating pad, too – simply microwave it for 30 seconds at a time until the desired temperature is reached.
Here is a small, gel-filled cooling pad by Hugs* that doesn't require cooling before use.
It recharges once your dog leaves the mat.
Many reviewers stated that this model doesn't get super cold, but their dogs seem to enjoy it.
This model is advertised as medium and extra-large in size, but some reviewers suggest that the extra-large size is only large enough for about a 50-pound dog.
So the medium size is likely the perfect size for a small breed. The pad folds for easy storage.
This cooling bed by K&H* has a core which must be filled with 1.5 gallons of water prior to use.
When your dog lies on the pad, it absorbs and cools your dog's body heat.
The manufacturer recommends using this bed away from direct sunlight, as sun exposure can encourage bacterial growth inside the core, which does not require emptying or refilling.
However, the nylon cover is durable for outside use, as long as the bed is placed in the shade.
The small version of this cooling pad measures 17 by 24 inches, and it is protected by a 2-year warranty.
Best outdoor cooling pads for dogs
Many cooling pads cannot be used outdoors or in direct sunlight.
The material used in the construction and/or the gel within the pad could break down from direct UV exposure.
The following dog cooling pads are safe for outdoor use.
We mentioned raised dog beds as a possible cooling option for dogs earlier in this article, and this elevated pet bed by K&H* is an example of one!
An elevated pet bed, with a cooling pad sewn into the center (fill the core with water to activate it), allows air to flow underneath your dog, so his body heat can escape below as well as into the cooling pad.
This model is held aloft by a steel frame, complete with rubber feet which prevent it from skidding or moving.
There are two size options – 25 by 32 inches and 30 by 42 inches. Both of these can support up to 200 pounds.
Cooling dog beds
These dog beds have cooling technology built in, with soft covers for an all-in-one solution.
Much like many memory-foam mattresses for humans, this dog bed by dogbed4less* provides both comfort and cooling!
A water-proof liner covers the bed, and a washable microsuede liner covers it all to make a comfortably cool dog bed.
Use it as a standalone bed, or put it in your dog's crate for all-day comfort. This model ranges in size from small to double-extra large, and all models are 4 inches thick.
This cooling dog bed by FurHaven* features a 4-inch foam bed with a gel-infused memory foam layer.
It istopped by a water-proof polycanvas cover, which is hidden by a washable faux-fur liner.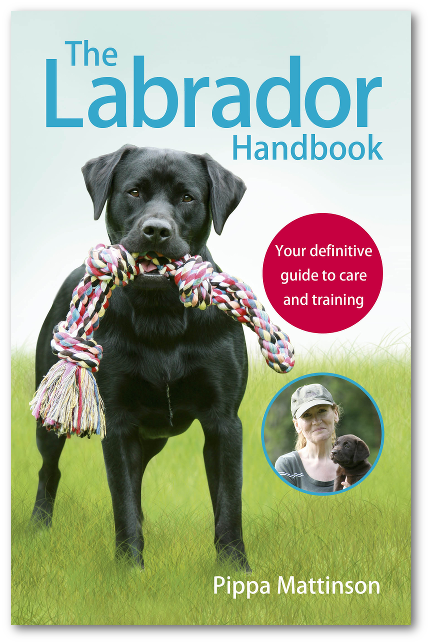 It comes in a multitude of colors and patterns.
Some reviewers were skeptical that a dog bed like this would actually be cooling for a dog.
At least one reviewer suggested that it is, indeed, cool enough for even a furry Golden Retriever!
The manufacturer recommends not purchasing this bed for dogs who like to chew or puppies who are teething.
Best cooling pads for dogs – a summary
The best cooling pads for dogs are the appropriate size and material for your dog's breed and age.
Cooling pads can be useful for:
large and/or very furry dogs who do not tolerate heat
brachycephalic, older, or overweight dogs who cannot regulate their temperature in high heat
dogs who need soothing of aching joints
dogs who are overheated due to spending many hours outside on a hot day
Cooling pads are not appropriate for certain dogs, especially those who like to chew. These dogs may benefit from a raised dog bed, instead of a gel or foam bed.
Do you use a cooling pad for your pup? Let us know about what works for you!
Affiliate link disclosure: Links in this article marked with an * are affiliate links, and we may receive a small commission if you purchase these products. However, we selected them for inclusion independently, and all of the views expressed in this article are our own.
References
The Humane Society of the United States, "Keeping Dogs Cool"
The Humane Society of the United States, "Keep Pets Safe in the Heat"
The Labrador Site Founder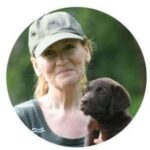 Pippa Mattinson is the best selling author of The Happy Puppy Handbook, the Labrador Handbook, Choosing The Perfect Puppy, and Total Recall.
She is also the founder of the Gundog Trust and the Dogsnet Online Training Program 
Pippa's online training courses were launched in 2019 and you can find the latest course dates on the Dogsnet website