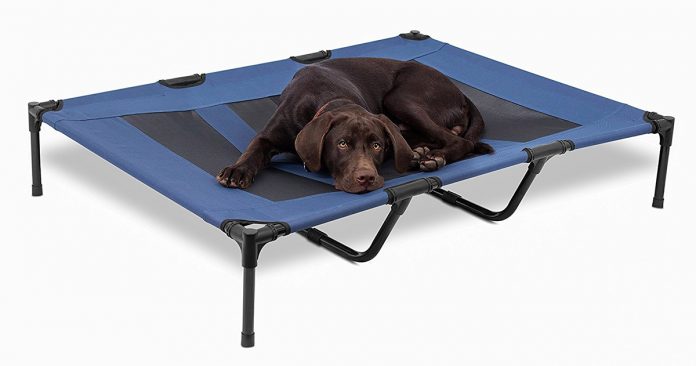 The best raised dog beds are light, easy to lift and construct. Their structure is durable, strong and resistant to chewing too. They have a metal frame with a tough suspended waterproof fabric cover. The way your dog lays down is much more like a human hammock than a bed, which helps to keep your furry friend cool in hot weather and clean too! They might not be the prettiest beds, but shed fur and muck fall through the bed onto the floor, and the height makes cleaning underneath simple.
Contents
Why I Use Raised Dog Beds
One of my dogs is a basket chewer and bed destroyer, and I had heard that the stretched surface of an elevated dog bed is harder for dogs to chew.
I thought I'd give one a try, and ordered an Amazon Basics elevated dog bed In my case the elevated bed has been a big success. It has completely prevented my Lab from chewing the fabric.
Only one of the dog beds above actually claims to be chew-proof, and that is the Veehoo, however, most are pretty chew resistant. The tighter the tension in the fabric, the harder it is for the dog to get a grip on it with his teeth.
But it turns out the benefits of a raised dog bed go way further. I am a complete convert.
Hygiene and Cleanliness
My robot vacuum cleaner runs around downstairs early each morning scooping up dust and the dog hair that comes off my eternally shedding Labradors. Because it lets the robot vacuum cleaner scurry underneath and keeps the dog's bedding from getting hairy a raised bed of some kind is a must.
Dirt and hairs fall through
In most dog beds, the interior of the basket and the cushions that line it, get very hairy and dusty.
The dogs end up sleeping in a hairy nest and the blankets and cushions are really difficult to get clean. This encourages doggy odors.
With an elevated mesh bed, most of the hair and dust from the dog's feet fall straight through. This can then be vacuumed or swept up with little effort
Raised dog beds are light
My beautiful (and relatively expensive) dog baskets are heavy. Not so heavy that I can't lift them, but heavy nevertheless.
The elevated beds are extremely light and can easily be picked up with one hand. This makes cleaning around them a breeze
And they are tall enough for Roombas, Botvacs, and other robot vaccuums to easily clean underneath them
They let dogs dry quickly
My dogs are working gun dogs and we live in an often rainy, muddy country. So our dogs are frequently wet when they get home.
Towel drying leaves dogs damp, but in a warm room on an elevated dog bed, the dogs dry very fast indeed.
This is a real benefit for my dogs. And for any dogs that regularly swim or exercise in wet weather.
Elevated beds keep dogs cool
If your dogs sleep on the mesh fabric of their raised dog bed they will be cooler than if they sleep on blankets or a cushion.
That's because air can pass under and through the fabric.
This cooling effect is a valuable benefit of a raised dog bed if you live in an region where the weather gets very hot at times
My Dogs Love Them
The first benefit for me, is that ALL my dogs love it. So much that they all pile onto it in a heap. It happily takes the combined weight of two full grown Labs and a Spaniel.
Do Raised Beds Need Blankets?
You could put blankets on the bed and I know that some people do, but I think that counters some of the benefits. My dogs are just as happy lying on the fabric of the elevated dogs beds as they are on the cushions in their fancy baskets. Probably because the base of the basket has less 'give' and spring.
Our home is on the warm side and not draughty. The utility room where the dogs sleep is cosy and the bed is fine as it is.
The best elevated dog beds are covered with a mesh like fabric that allows air to pass through so in a cold or draughty house, a blanket or cushion would keep the dog warm while still benefiting from the springiness of the bed.
The Coolaroo Raised Dog Bed
This is the original elevated cooling dog bed*. It is well made, the fabric is tough, and for a raised bed, quite nice looking.
It now comes in some additional 'earthy' colors – you're not stuck with green. There is also nutmeg and terracotta which are nice. Plus 'sand' and a rather drab grey.
The best thing about the Coolaroo is the spare covers. So if your bed does get damaged at some point, or need some serious cleaning, you don't have to replace the whole thing.
The Amazon Basics Elevated Bed
There is nothing fancy about the Amazon Basic Cooling bed*, but it does the job. One of my dogs did eventually damage mine by repeatedly digging in it.
At the time of writing there were no spare covers available for sale. So I bought a new bed. There is now a spare cover option though, so if you are happy with the color, this elevated dog bed could be the best of the bunch.
The Amazon Basics Cooling Bed is usually one of the cheaper options, but prices do go up and down so it's worth checking
I should point out that the Amazon Basics bed is tough and will withstand normal wear and tear. My cocker spaniel uses it as a trampoline, springing up and down into the air!
K&H Elevated Dog Cot
K&H Pet Products' dog cot* is slightly different in construction from the first three beds. It has solid fabric around the edges and mesh panels in the centre. This might be an advantage if your dog is a bed 'digger'!
It also has extra legs and can take heavy dogs up to 200lbs in weight and is available in a range of neutral blend-in-anywhere colors. It might be a good option if you have two or three large Labs that like to sleep together.
Veehoo Dog Bed
This bed* is marketed as being suitable for outdoor use. It is tough and weatherproof. A really sturdy piece of kit. And Veehoo claim it is chew-proof too.
The Veehoo elevated chew-proof bed comes in six stylish colors and is usually one of the more expensive beds. So if your dog lives indoors, you might not want to spend the extra.
On the other hand, if you have a really determined chewer, this might just be the bed to stop him! There is simply nowhere that the dog can get hold of the fabric.
The Drawbacks
I love my raised dog beds. The only downside to cooling raised beds is that they are not pretty. Immensely practical, but not terribly stylish. And some of them are on the pricey side.
They are light, but do require a little bit of effort to assemble. It's easier to assemble them with a helper, as the cover is under tension. It is this tension in the fabric that helps to avoid elevated dogs beds fall prey to those Labradors that like to nibble on stuff.
A raised dog bed has loads of other benefits and most dogs really like them.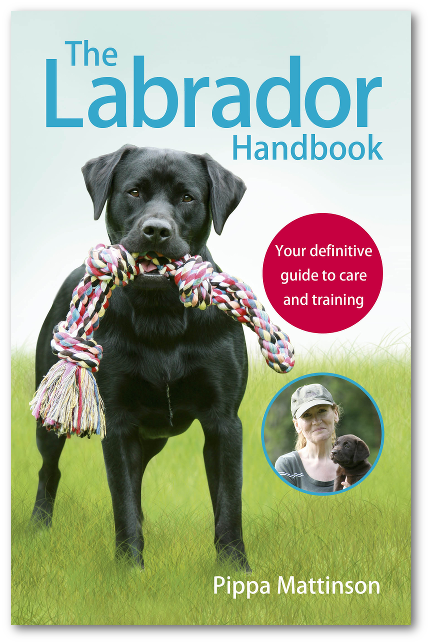 If dollars is your main concern the Amazon Basics is likely to be a good option, though sometimes there are others on offer at a compatible price. If money is no option and chewing is your issue, then the Veehoo is probably your best bet.
You'll need to pay a bit more if you want more choice of colors or a slightly more stylish look. And if you order a bed with the option of an extra cover, you won't have to fork out for a whole new bed if yours gets damaged.

Don't forget to add your favorite raised bed in the comments box below!
Affiliate link disclosure: Links in this article marked with an * are affiliate links, and we may receive a small commission if you purchase these products. However, we selected them for inclusion independently, and all of the views expressed in this article are our own.
The Labrador Site Founder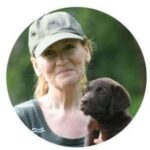 Pippa Mattinson is the best selling author of The Happy Puppy Handbook, the Labrador Handbook, Choosing The Perfect Puppy, and Total Recall.
She is also the founder of the Gundog Trust and the Dogsnet Online Training Program 
Pippa's online training courses were launched in 2019 and you can find the latest course dates on the Dogsnet website