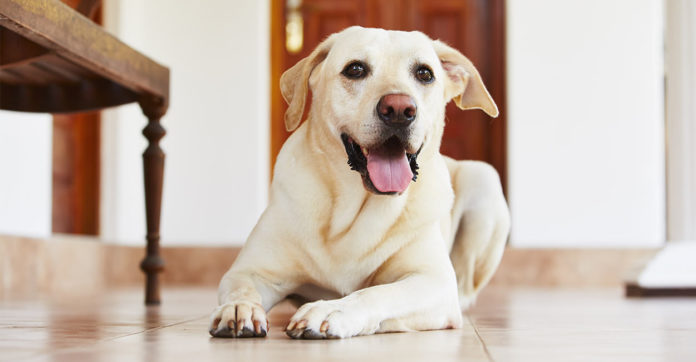 The best dog treats for Labs taste great and won't bust your hungry dog's regular healthy diet. Ultimately the judge of which treat is best will be your dog, but you will have some criteria of your own too. Lots of us don't like handling slimy things for example, or want to fiddle around in our bags for ages trying to separate sticky chunks that get wedged under our nails as soon as we lift them up. Whatever your preferences, check out the options below to find the perfect snack for your canine companion.
Contents
When we are buying treats for our dogs, we need to think carefully about what these treats are going to be used for. Dog treats are not just used in training to reinforce desired behaviors, they are also used on a daily basis by a lot of owners who simply want to give their pups a something nice and tasty to munch on.
For training purposes you can just use a handful of your dog's daily ration of kibble, small cut up squares of cheddar cheese, sausage or even cooked chicken. You don't need to break the bank buying specialist foods if you have safe choices in the leftovers laying in your fridge.
Best Dog Treats For Labs
When we are looking at the best dog treats for Labs, we need to start off by thinking about when they are going to be given these treats, how regularly and in what quantity.
When buying tasty dog treats that your Lab might have a couple of times a week, just because you love him, then it's okay to go with something that is a little less healthy or more pricey. Because it's offered in such a small quantity.
However, if you are looking for treats to use when training your Labrador it will pay to be more picky.
Training treats are given in far larger amounts on a regular basis. Making the wrong choice could impact upon your dog's health if you aren't careful.
So how to you make that important choice when it comes to the best dog treats for Labs? Let's take a look at some different factors you might choose to prioritise, starting with natural dog treats.
Natural Dog Treats
There are two ways to feed your dog natural dog treats. One is to feed them on raw meat or vegetables as a treat. Raw food is the most 'natural' way to feed a dog, however, for a variety of reasons it is not always one that a Labrador owner will want to choose. Your second option for natural dog treats is to buy those which are designed and manufactured with this in mind.
Hills Ideal Balance Soft-Baked Naturals
Soft-Baked Naturals from Hills Ideal Balance(paid link) range boast real beef as the main ingredient in their natural dog treats.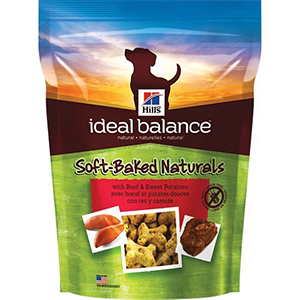 They are grain free, and contain no corn, wheat, soy or added artificial preservatives, colours or added flavourings. They are made in the USA, and come in three natural flavours – beef, chicken or duck.
The treats are fairly small in size to begin with, but can be further broken down into easily manageable chunks. Making them superb training treats for short training sessions, as well as great one off health dog snacks. Just as importantly, our dogs seem to love the taste too.
Natural Balance Limited Ingredient Dog Treats
Limited Ingredient Dog Treats by Natural Balance(paid link) have no artificial flavours, colours or preservatives.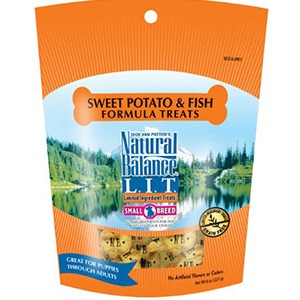 They are grain free, but still have a crunchy texture which makes them easy to give to your dog without getting too messy in the process.
They have six flavour choices, and come in four different sizes. This means that you can save money by buying in bulk if your dog likes them.
Blue Buffalo Wilderness Dog Treats
The Blue Buffalo Wilderness Dog Treats (paid link)are fantastic dog natural dog treats. High in protein, these biscuits convenient for you and very enjoyable for your dog.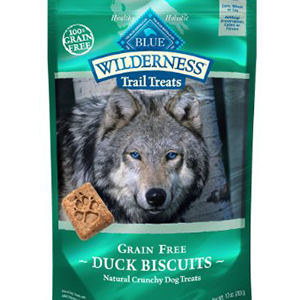 They come in a great range of 12 different flavour options, with the finest natural ingredients. Made in the USA, they use salmon, turkey, chicken or duck to put together delicious crunchy treats.
These natural dog treats do not contain any gluten containing grains and use real meats to get that authentic taste. They also come in a range of sized packets, so you can select the one which suits you best.
Old Mother Hubbard Crunchy Classic Natural Dog Treats
The Crunchy Classic Natural Dog Treats by Old Mother Hubbard (paid link)are very popular and well received dog treats. They promise to contain only premium ingredients, including no artificial preservatives.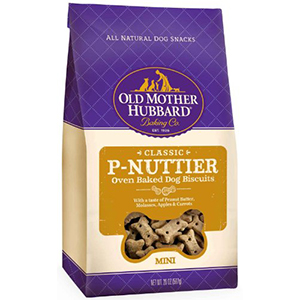 These natural dog treats are available in a range of sizes, from small to large dog biscuits for different sized dogs. They also come in a variety of weighted packages, giving you a saving when you plan ahead and get more stocked up in the cupboard.
Natural Dog treats can be great one off rewards, but they can also provide good everyday training treats if broken down into small enough chunks. With most natural dog treats you will find that the size makes them inappropriate to use as rewards during positive reinforcement training as your dog would rapidly reach his caloric quota for the day. Fortunately, there are some fab options for dog training treats too.
Dog Training Treats
At The Labrador Site we are big fans of reward based training for our wonderful dogs. Using positive reinforcement techniques not only helps your dog to learn everything you need him to know, but it builds the trust and bond of friendship between you whilst you do it.
Zuke's Mini Naturals
Zuke's Mini Naturals are healthy training treats(paid link), which come ready prepared in tiny quantities. Allowing you to repeatedly reward your dog with food, without giving him an excessive amount by the end of the training session.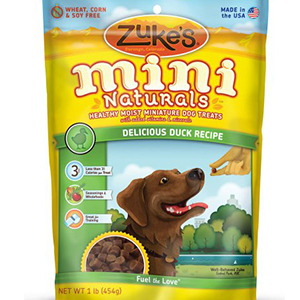 Although they do contain high quality ingredients and real meat, they also have some less appealing aspects. Including grains and artificial preservatives. It's up to you to decide whether this is something which is important to you where your dog is concerned.
What Zuke's definitely provide is a nice convenient way of providing training treats for your dog, but by no means the only option.
Coachie's Training Treats
Coachie's Training Treats (paid link)are another very popular choice of pre-made dog training treats.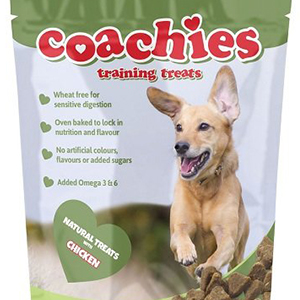 They come in very small pieces, ideal for use in your positive reinforcement training sessions. These healthy dog training treats also have the bonus of being free from artificial preservatives, colours and flavourings.
This UK based company produce these tasty treats in a range of flavours, from high quality ingredients. But it's not just pre-made dog treats that make the best treats for training dogs.
Fruitables Crunchy Dog Treats
Fruitables Crunchy Dog Treats (paid link)are baked dog biscuits. They come in four natural flavours, including pumpkin and banana.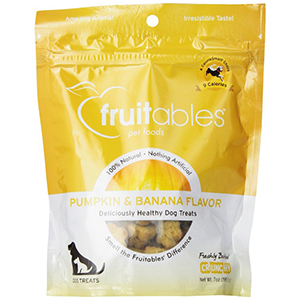 Although they are small in size, they have a strong aroma and taste which Labs love. Mix them in with your dog kibble when training for bonus high value rewards.
Containing amongst other things vegetables, barley and sugar they do have a high carbohydrate content so make sure that they are in a minority in your treat bag. But your dog will love them as a healthy special treat.
Your Dog's Kibble
You will hear a lot of people advise that your dog's daily diet should only be made up of 10% treats. But if you use positive reinforcement training to teach and bond with your dog, then you wouldn't get an awful lot done each day if you limited it to that.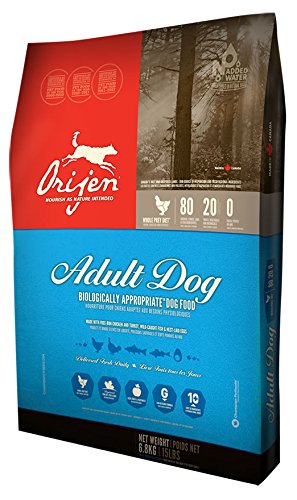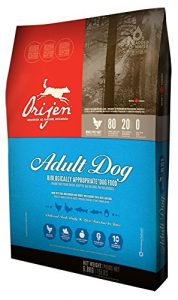 This is why a lot of people use a portion of their dog's meal rations as their training treats for dogs.
To do this, simply take your dog's normal high quality dog kibble (we love Orijen Dog Food for our Labs(paid link)).
Separate out an amount of the kibble he would have at mealtimes, and instead use it to fill your treat bag.
When we train with treats, we don't just use our dogs normal food however.
We also provide 'jackpots'. These are treats which are of higher value to our dogs, to help reinforce their good behavior by giving them instead of plain kibble on occasions.
These high value dog training treats can be something yummy from your fridge, like a cold sausage or some roast chicken breast, or something convenient and from a packet that he really loves.
Best Dog Training Treats
The best dog training treats are divided into two categories.
Those which your dog finds rewarding and can eat in a considerable quantity throughout daily training sessions. And those which are of a high value to him, but can only be given on the odd occasion as they are not an integral part of his diet.
Work with your dog to decide which treats you are going to use as occasional high value rewards, and which will make up the bulk of his low value rewarding training treats.
Puppy Training Treats
When your Labrador is still a young puppy, making sure that his diet is made up of all the right nutrients is very important. Over feeding a puppy could potentially result in excessive growth, which is linked in some cases to the emergence of hip dysplasia.
Some brands like Coachie's note that their treats are appropriate puppy treats for training, but I would still predominantly make use of a part of your pup's daily ration at this vulnerable age as the best dog treats for training puppies.
Popular Dog Treats
There are a wide range of dog treats available, but some are vastly more popular than others. This will either be because the owners' dogs loved them, or because they are well priced, or even because they are convenient.
We have had a look at a few of the highest rated dog treats on the market, to help you understand what makes them so popular.
Milk Bone Flavour Snacks Dog Treats
Milk Bone's Flavour Snacks (paid link)are very popular dog treats.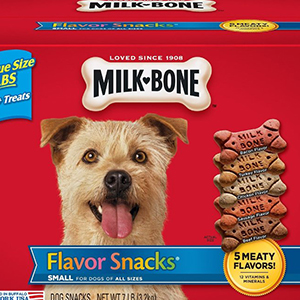 They are not ideal as training treats as they are large and contain a high proportion of carbohydrates, but they can make great occasional special treats.
Dog biscuits like Milk Bone's should only be given occasionally, but they do have some appealing aspects. One is the price, they are very cheap. Another is the taste – because they are very palatable to dogs.
Best given no more than once a day as a special treat, and take care if your dog has allergies as the main ingredient of these popular dog treats is wheat.
Canine Carry Outs Dog Treats
Canine Carry Outs Dog Treats(paid link) are very popular dog treats.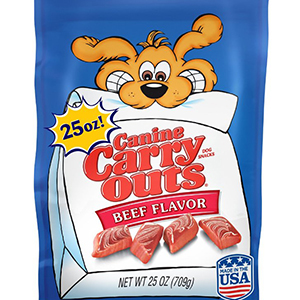 Size and price wise they work well. They break into small pieces, and are very low in cost. And these treats aren't too messy and have a strong smell which your dog will love.
They do however contain several preservatives, wheat, flour and various other ingredients that your dog doesn't need. Including even sugar!
Absolutely fine as an occasional treat, but I would recommend that despite the convenience they don't make up a high proportion of your regular treats for training.
Beggin' Dog Treats
Purina's Beginn' Dog Treats (paid link)are very popular with dogs of all shapes and sizes.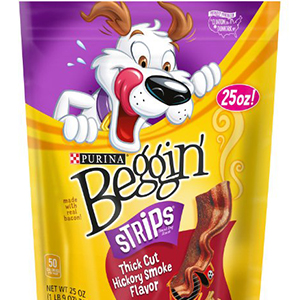 They have a strong smell and are made with real bacon and bacon fat, giving them a taste which your Lab will find very appealing.
These treats will go down very well with your dog, but they do contain several ingredients that are not necessarily ideal parts of a canine diet. Such as wheat, corn gluten, artificial flavourings and colourings.
So a very much appreciated occasional treat for your Labrador but not something to give to him too often.
Even the healthiest humans let themselves have something a little bit naughty now and again, special treats are great occasionally. But what about daily regular treats for training?
Healthy Dog Treats
Healthy dog treats is a an area full of shades of grey. Even amongst experts opinions are divided on what is the most healthy diet for our modern dogs.
What we can do is look at the ingredients and choose those which seem to come from appropriate sources – using high quality meat and limited fillers.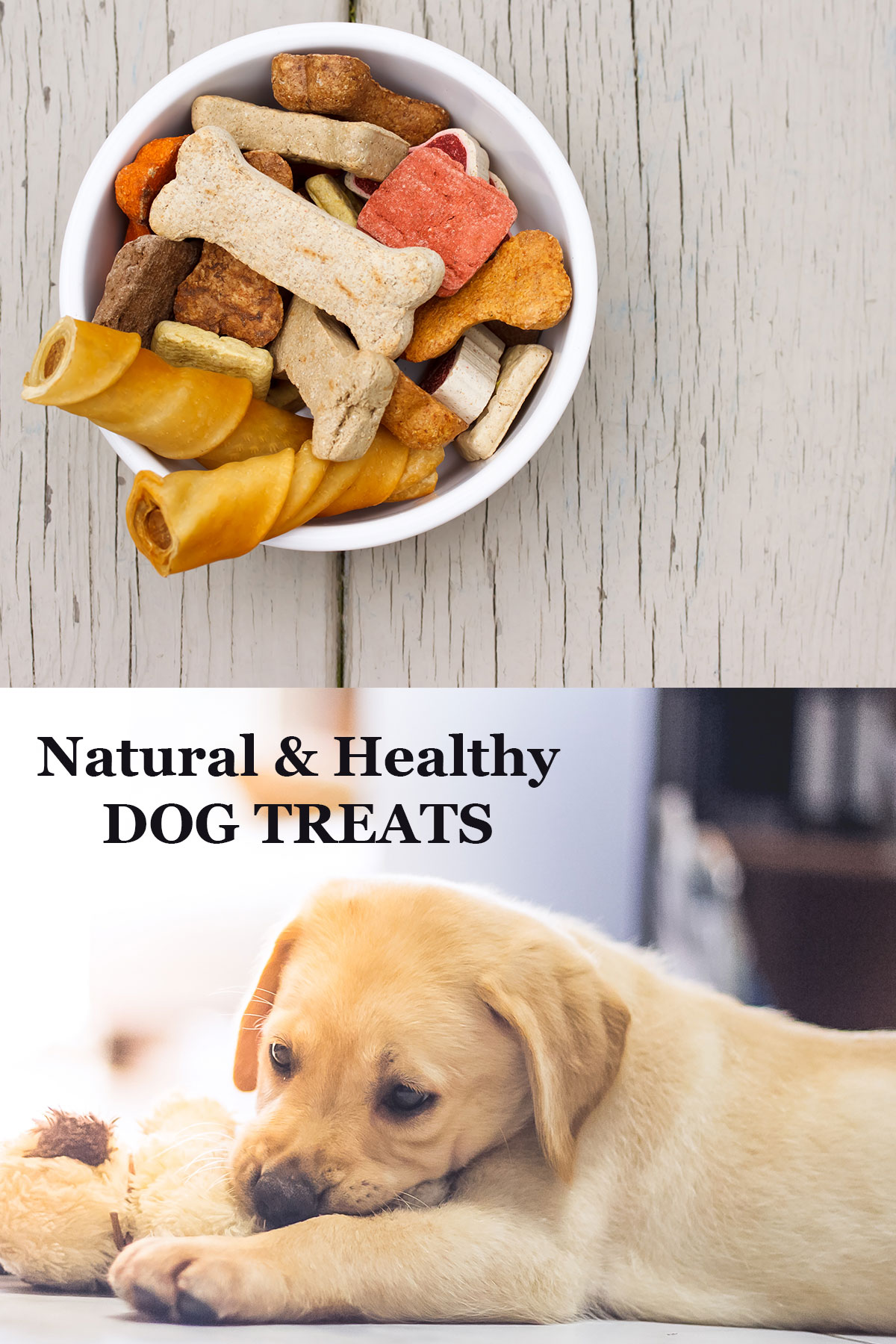 Core Superfood Protein Bars
You would be forgiven for mistaking the Core Superfood Protein Bars by Wellness(paid link) for a human snack.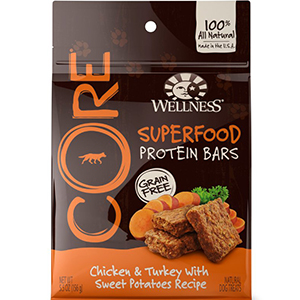 They contain high quality meats, with no by-products. All natural ingredients – no wheat, corn, soy, or artificial colours, flavours and preservatives.
These healthy snacks for dogs are definitely designed as one-off treats, not to be used in training. The size is too large and they can't be conveniently broken down for most people's training treat needs.
However, they are fantastic for an early afternoon snack for your Labrador, or to give him a big bonus reward once a day. Just make sure to account for it in your daily food rations.
Wellness WellBites
Wellness Natural Pet Foods(paid link) have a line of soft healthy dog treats, coming in five different flavours Labradors love.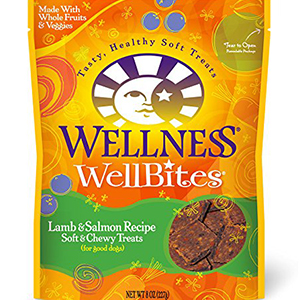 These treats can be used as high value bonuses in training, interspersed with your dog's own kibble as the more frequent lower value rewards. Because they are soft and fairly small, they also make great occasional treats for bouncy Labrador puppies.
Hill's Science Diet Jerky Strips
The Jerky Strips bag by Hill's Science Diet (paid link)contains some great health dog treats for Labradors.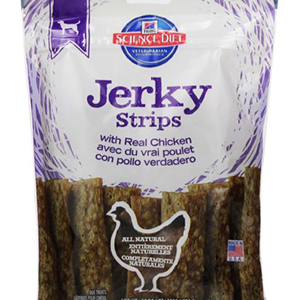 Containing strips of jerky, these healthy dog snacks are made in the USA with real chicken as the primary ingredient. You can also break down the jerky strips into smaller pieces, great for putting into your training treats bag.
Rocco & Roxie Liver Treats For Dogs
The Gourmet Liver Treats by Rocco & Roxie (paid link)are great healthy treats for dogs.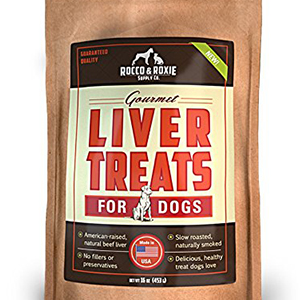 They are made in the USA, using American beef liver, smoked for 15 hours until dry, crunchy and delicious.
These treats do not contain any artificial flavourings, or fillers such as corn, soy or gluten. They also have handy score lines, making them easy to break down into bite sized pieces for your dog to eat.
Affiliate link disclosure: Links in this article marked with an * are affiliate links, and we may receive a small commission if you purchase these products. However, we selected them for inclusion independently, and all of the views expressed in this article are our own.
The Labrador Site Founder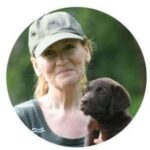 Pippa Mattinson is the best selling author of The Happy Puppy Handbook, the Labrador Handbook, Choosing The Perfect Puppy, and Total Recall.
She is also the founder of the Gundog Trust and the Dogsnet Online Training Program 
Pippa's online training courses were launched in 2019 and you can find the latest course dates on the Dogsnet website