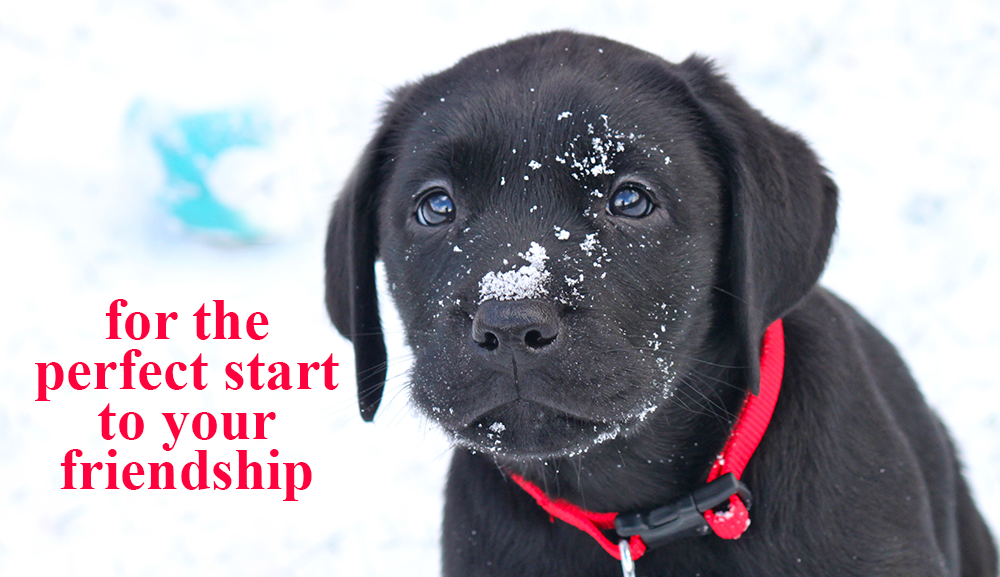 Books are wonderful resources for learning more about our Labradors.  If you enjoy the articles on the Labrador Site by our founder and best-selling author, Pippa Mattinson, you are sure to enjoy her books
The Happy Puppy Handbook was Amazon UK's best selling puppy book for 2015 and has received over 300 fantastic reviews.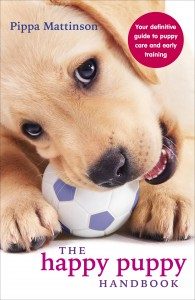 2016 update: Each time the puppy book is restocked on Amazon USA it sells out almost immediately, but we are working on resolving this and new stocks are arriving regularly!
The Happy Puppy is a uniquely detailed and positive guide to raising a happy, confident and obedient puppy without force or punishment.
From potty training to socialization and from biting to recall, Pippa covers every aspect of preparing for, and raising a new puppy.
Find out more about The Happy Puppy Handbook on Amazon here.
Pippa's latest book, The Labrador Handbook was published at the end of 2015.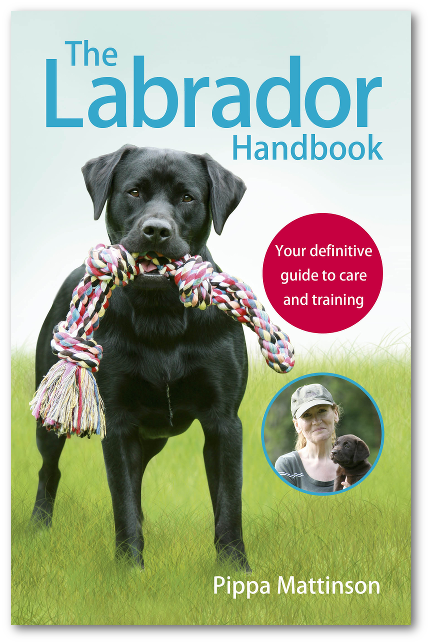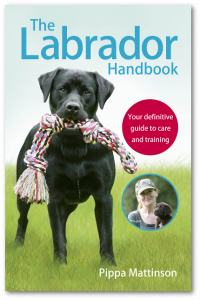 A treasure trove of information on Labradors, this is the perfect companion for anyone who loves Labrador Retrievers as much as we all do.
Pippa covers finding a Labrador puppy, rescuing an older Labrador, training, feeding, neutering and health.
All in her popular objective and constructive manner.
You'll find information on retrieving, behavior problems, caring for your Lab in old age, and much, much more.
Find out more about The Labrador Handbook on Amazon here.
In detailed recall training guide Total Recall Pippa tackles one of the most upsetting and difficult problems that any dog owner can experience – the dog that won't come when called.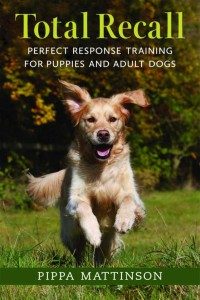 Total Recall is much more than just a recall training program, it teaches you how dogs learn and how to successfully train your Labrador without tearing your hair out.
The extensive troubleshooting sections looks at all the ways in which training can go wrong and shows you how to avoid and fix them!
Total Recall is an essential addition to any dog owner's bookshelf.
Find out more about Total Recall on Amazon here.
Please note that the Labrador Site receives a small commission if you make a purchase using one of these links.  This does not affect how much you pay,  and we very much appreciate your support.