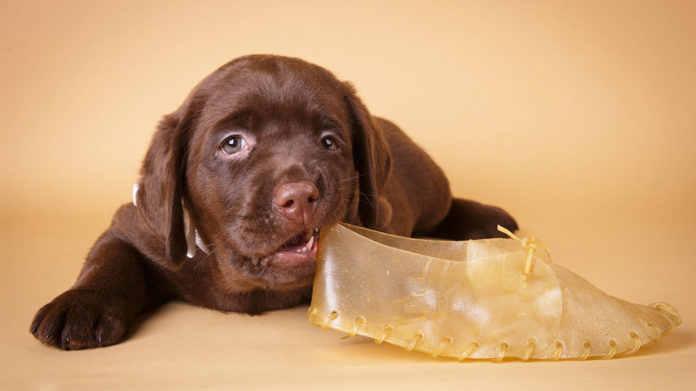 Choosing dog chews can be a trickier process than it seems! If the chews are too soft, your dog might not get the full benefits. If the chews are too hard, you risk your dog breaking a tooth- or worse.
Some types of chews can become dangerous obstructions if ingested. Other chews may have toxic ingredients you don't even know are there.
For this reason, the hands-down best approach is always to talk with your dog's veterinarian before choosing your dog's particular chews. This way, you can get informed guidance on the best dog chews for your dog's size, age, mouth issues, and dental health needs.
The following lists offer a variety of options to suit the needs and tastes of different pups. You will find lists for dog chew sticks, dog dental chews, dog chew bones, long lasting dog chews, safe dog chews, healthy dog chews, natural dog chews, and dog chews for puppies.
Happy shopping – and chewing!
All of these products were carefully and independently selected by the Labrador Site team. If you decide to make a purchase from one of the links marked by an asterisk, we may earn a small commission on that sale. This is at no extra cost to you.
Choosing dog chews
A recent veterinary survey returned intriguing data about how pet owners view their pets' dental health.
Specifically, approximately 20 percent of pet owners stated they had some concern about their pet's dental health.
Veterinarians, in contrast, stated that approximately 93 percent of the canine patients they see present with some degree of periodontal disease.
Quite a mismatch of perception, isn't it? Of course, that is why veterinarians go to school for all those years – so they can detect whether your pup may have dental issues brewing!
But there are also some things you can do at home to make your vet's job easier and your dog's smile brighter.
Veterinary oral health practitioners offer these guidelines as a tool to use when selecting dog chews to avoid broken or fractured teeth, abraded gums, accidental dangerous ingestion, and oral infection.
Test that you can at least indent the surface of the chew with your thumb nail – if it has no give, it is likely harder than your dog's enamel and not safe to chew.
Avoid offering dog chews with rough or abrasive material that could get stuck in your dog's mouth or become a rapidly expanding obstruction if ingested.
ALWAYS monitor your dog with any new chew toy!
Dog chew sticks
These sticks are highly rated and popular with dog owners and their pooches!
EcoKind Pet Treats Himalayan Gold Yak Dog Chews*. This yak dog chew treat is made from Yak milk and imported from Nepal.
The chews are odorless and fully digestible. They have no gluten, lactose or dairy. You can choose a 3-pound, 6-pound or 12-pound bag of chews. The chews measure 6-8 inches long and 1-2 inches across.
Dream Bones DreamSticks, Chicken & Vegetables Chews, Rawhide Free*. These safe dog chews are free from rawhide and are packed with vitamins and minerals.
They are made with beef or chicken plus vegetables. Choose from a 5-piece, 9-piece, or 15-piece pack.
6-Inch Bully Sticks for Dogs Grain-Free Rawhide-Free Dog Chews No Antibiotics or Growth Hormones Made in USA by Sancho & Lola's*. These grain-free, rawhide-free bully sticks are highly rated and very popular with dog owners and dogs alike.
You can choose from four different types of bully sticks, from petite to standard thickness. Each stick contains only real beef with no hormones, additives or fillers. The beef tissue is fully digestible and won't splinter or cause blockages when swallowed.
Dog dental chews
Finding chews that are Veterinary Oral Health Council (VOHC) recommended like these dog dental chews can give you extra peace of mind!
Virbac C.E.T. Enzymatic Oral Hygiene Chews*. These highly rated and wildly popular vet recommended dog chews come in four sizes (S, M, L, XL) and are made from select beef hide with enzymes designed to break down tartar and plaque.
Your dog should have one each day for dental health.
Frontline Merial Oravet Dental Hygiene Dog chews*. These vet recommended lozenges can actually prevent bacteria from attaching to your dog's teeth!
They can reduce halitosis (bad breath), plaque, and tartar buildup. They are plant-based so even dogs on special diets can chew them safely.
Dog chew bones
What dog doesn't love dog chew bones? These chew bones also come with added health benefits!
SmartBones Rawhide-Free Dog Chews, Made With Real Peanut Butter*. These safe dog bones for chewing are free of rawhide and flavored with real peanut butter, a treat dogs reliably love.
Other ingredients include butter and chicken, along with minerals. You can choose from four chew sizes (mini, S, M, L). They are easy to digest.
BLUE Wilderness Wild Bones Grain Free Dental Chews*. Choose from four sizes (Mini, S, M, L) of chew bones made from chicken with no grain, wheat, soy, or animal by-products.
These chew bones are designed to help naturally keep your dog's teeth clean. Choose from a 6-ounce or 10-ounce bag.
Heartland Antlers Premium Grade A Deer Antler Dog Chew*. Natural wild-sourced antlers make some of the best chew bones for dogs.
These antler dog chews come in three sizes (S, M, L) and feature deer antlers with zero processing for long lasting chewing enjoyment. These antlers contain bio-nutrients that are beneficial for your dog's teeth and health.
Read more about the pros and cons of giving antlers to dogs here.
Long-lasting dog chews
If you have a really eager, aggressive chewer, it sure can be frustrating to watch that expensive treat disappear in no time! These long lasting dog chews can potentially give you a bit more bang for your buck.
Benebone Real Flavor Wishbone Chew Toy*. Benebones have a delicious flavor, but they are not edible, so your dog can keep chewing and chewing while you get full value out of each wishbone!
Choose from bacon, chicken, or peanut butter flavors and three bone sizes (S, M, L).
Good'n'Fun Triple Flavored Kabobs Rawhide Chews for Dogs*. These are some of the best long lasting dog chews, with their triple flavor (beef, liver, chicken), unique kabob shape, and style.
The chews can naturally remove tartar and plaque while your dog chews. There are several sizes to choose from.
Gnawtlers – Premium Elk Antlers For Dogs*. Gnawtlers are a deer antler dog chew that is naturally sourced and packed with plenty of bio-nutrients like calcium, phosphorus, zinc, and manganese.
These are all-natural antlers that won't stink, stain, or leave a mess for you to clean up. Choose from four sizes (S, M, L, XL).
Safe dog chews
Finding safe dog chews is a two-step project: you need to find a chew that has safe ingredients and one that is a safe shape and size for your dog's mouth size and chewing strength.
Petstages Dogwood Durable Real Wood Dog Chew Toy*. These non-food safe dog chews come in original "natural wood flavor" or mesquite flavor.
They are made of edible adhesive and do not splinter like real wood does, so they are safe for your dog to chew on. You can choose from four sizes (petite, S, M, L).
Loving Pets Natural Value All Natural Soft Chew Dog Treats*. You can choose from three flavors (Duck, Chicken, Beef) and two preparations (sticks, sausages) for these all natural safe soft chew treats.
These easily digestible, natural, and healthy soft chews are designed for dogs of all ages and stages of life. Choose from a 14-ounce or 28-ounce package.
Healthy dog chews
These healthy dog chews feature either just one or a very limited list of ingredients and are free from known allergens.
Jack&Pup 6" Joint Health Support Sticks Dog Treat Chews (25 Pack) – Fresh and Savory Beef Gullet Sticks*. These healthy dog chews are made from real beef gullet jerky, which is a natural source of glucosamine/chondroitin for joint health.
The beef is hormone-free and comes from grass fed cows. The chews are manufactured in a USDA human-grade food production facility. These chews are designed to be safe, healthy, and digestible.
WHIMZEES Natural Grain Free Dental Dog Treats, Alligator*. These unusual and fun healthy vegetarian alligators are cleverly shaped like brushes.
They are designed to clean your dog's teeth while she chews. They have just six ingredients and are free from known allergens like gluten, wheat, dairy, grain, or GMOs.
Sweet Potato Dog Treats Made in USA Only by Pet Eden*. These sweet potato treats are grain-free, meat-free and contain only sweet potatoes.
They are easy to digest, nutritious, and safe to give to dogs of all ages and stages of life. Choose from four sizes (Mini, S, M, L).
Best natural dog chews
Natural dog chews are a great option for dogs with special dietary needs. Often naturally-sourced chews can also be a bonus source of essential vitamins and minerals.
Bully Sticks 100% Natural Beef Trachea Dog Chews by Best Bully Sticks*. Choose from 3-inch, 6-inch, or 12-inch beef trachea dog chews.
These are all-natural, fully digestible, and safe dog chews. They have lots of glucosamine/chondroitin for joint health. The grooves in the chews can help scrape away tartar and plaque as your dog chews.
Pawstruck Natural Cow Hooves for Dogs – Made in the USA*. These all-natural cow hooves come in either plain or peanut butter-filled varieties.
There are no hormones in these cow hooves and they are prepared to be low odor and long lasting.
Earth Animal No-hide Chicken Stix*. These natural dog chews are made from free range "happy" chickens and are free of rawhide.
They are made to be digested easily while keeping your dog's teeth clean. Other ingredients include farm fresh eggs and olive oil. You get 10 chews in a pack.

Dog chews for puppies
Did you know that dog tooth enamel is only one-third the thickness of human tooth enamel? And puppies' tooth enamel is even thinner than adult dog tooth enamel!
So you must choose dog chews for puppies with extra-special care! The right puppy chews can ease teething aches and pains, keep teeth clean, and be fun for your puppy, too!
Nylabone Healthy Edibles Dog Chew Treat Bones for Puppies*. These puppy-safe dog chews feature lamb and apple, chicken and bacon, and wild turkey flavors (check your puppy's size to match to the correct recipe).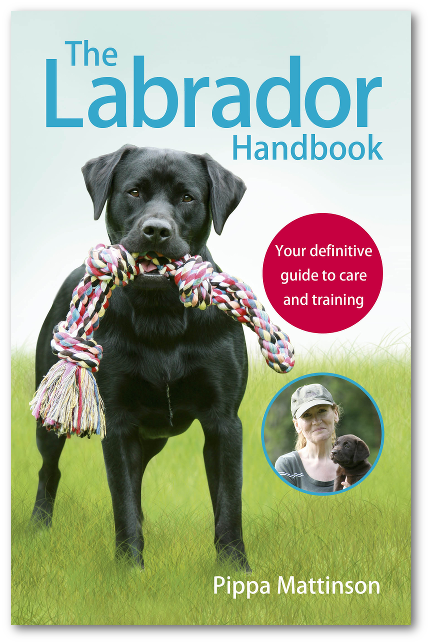 There is no added sugar, salt, or artificial ingredients in these made-in-the-USA puppy treats. They are rated for puppies 3 months or older.
KONG Ziggies Puppy Pet Snack Treats*. You can stuff these chew treats inside a puppy KONG for hours of play and fun!
They are made to digest easily in your puppy's still-developing digestive system. Choose from two sizes depending on your puppy's weight (S, L). These chews also help freshen breath and clean puppy teeth.
N-Bone Puppy Teething Treat*. It can be hard to watch your puppy going through the growing pains of teething, but these highly rated and popular teething treats can ease that angst somewhat!
They are designed to be highly palatable, digestible, and safe for puppy digestive systems. These are made in the USA and are chicken flavored.
Best dog chews
We hope you have found some fresh, fun dog chews ideas in these lists of the best chew treats for dogs!
Affiliate link disclosure: Links in this article marked with an * are affiliate links, and we may receive a small commission if you purchase these products. However, we selected them for inclusion independently, and all of the views expressed in this article are our own.
References and Further Reading
The Labrador Site Founder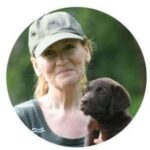 Pippa Mattinson is the best selling author of The Happy Puppy Handbook, the Labrador Handbook, Choosing The Perfect Puppy, and Total Recall.
She is also the founder of the Gundog Trust and the Dogsnet Online Training Program 
Pippa's online training courses were launched in 2019 and you can find the latest course dates on the Dogsnet website