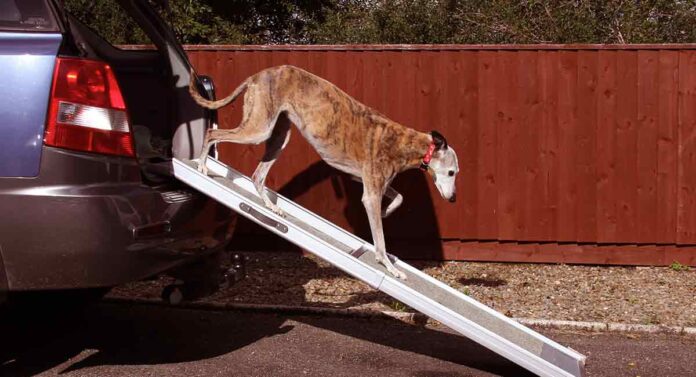 The best dog ramp for your pet will depend on their size, and where you want to use it. A good rule of thumb is to look for something durable yet lightweight, waterproof and easy to clean. When picking the exact model though, you'll need to think location. Whether it will be used in your house, yard or on the go?
All of these products were carefully and independently selected by The Labrador Site team. If you decide to make a purchase from one of the links marked by an asterisk, we may earn a small commission on that sale. This is at no extra cost to you.
Why do some dogs need ramps?
When you need support while walking or climbing, you hold on to the railing or use crutches or a cane. When your dog needs support for these same activities, what do they use? A dog ramp, of course! Older pups, or those with balance or mobility issues really benefit from ramps. They make life more comfortable, and easier to manage for you both.
The Five Best Dog Ramps
There are several dog ramp options to suit different purposes and budgets. Our top five list is the best of the best:
PetSTEP Original Folding Ramp
Pine Dog Ramp Steps
Dog Steps by Cozy Pet
Pet Gear Stramp
Solvit Deluxe Telescoping Ramp
Let's check them out first!
PetSTEP Original Folding Pet Ramp
The PetSTEP Original Folding Pet Ramp* is a lightweight, portable ramp with a non-slip rubber surface that provides good traction even when wet.
It is versatile, supporting all-sizes and weight of dogs, and it makes an excellent dog ramp for stairs, SUVs, cars, and trucks.
Pine Dog Ramp Steps
The Pine Dog Ramp Steps* are unique in that they convert to either stairs or a ramp.
It is a versatile, all-in-one product. The ramp collapses down flat for easy storage, is lightweight, and easy to clean.
Dog Steps by Cozy Pet
A top-rated indoor dog ramp for bed and couch access, Dog Steps by Cozy* Pet is everything you could want in an indoor dog ramp!
It is designed to be soft on your pup's paws but strong enough to support pets up to 150 pounds. The ramp is less than six pounds and has conveniently located tote handles. It also has a removable and machine washable cover.
Pet Gear Stramp Stair and Ramp Combination
The Pet Gear Stramp Stair and Ramp Combination* is an innovative hybrid combining both a ramp and step.
It has a gentle slope that is ideal for senior dogs and has an extra-wide option. You can choose from a 2-step and 3-step configuration. Each type of dog ramp for bed folds up for storage. The steps are carpeted with non-slip, easy to clean fabric. And these steps can support dogs up to 130 pounds, which makes it suitable for larger Labs too. As a bonus, it is under 9 pounds and can be easily moved from room to room in your home.
Solvit Deluxe Telescoping Pet Ramp
The Solvit Deluxe Telescoping Pet Ramp* is highly functional with its telescoping feature, extending from 39 inches to 72 inches in length.
It is durable, yet lightweight for easy transport. This dog ramp is well suited to larger breeds, like the Labrador, bearing up to 400 pounds.
Best Dog Ramp For Beds
Who doesn't love cuddling at bedtime with their pup? But when your dog struggles to get up or down from your bed, the frustration can cause anxiety and stress for you both. Here's hoping one of these neat dog-ramp-for-bed systems can come to your rescue!
Pet Gear Easy Step Bed Stair
This truly innovative L-shaped, wrap-around dog ramp* for high beds makes use of two front-facing and two side-facing stairs to fit compactly into any bedroom.
It is best used for small and medium pets up to 75 pounds. The bottom has rubber grips for stability, and the back panel is hinged for access to secret storage space. It comes in colors of brown and tan.
PetSafe Solvit PupStep Wood Pet Stairs
This wooden ramp* is ideal for medium to large breeds up to 150 pounds. It is foldable for easy storage or transportation.
The stairs are made of solid wood with a walnut stain. They have an elegant appearance while remaining sturdy and durable. This dog ramp for bed is available in three different heights of 15 inches, 20 inches, and 25 inches.
Best Dog Ramp For Car, SUVs, or Trucks
Perhaps your dog didn't have any trouble jumping up and down from your vehicle when they were young and spry. But now, perhaps your older pup appreciates a little assistance, so they can continue to enjoy short car trips and even longer road trips with you! There are options of a dog ramp for a car, a dog ramp for an SUV, or dog ramp for a truck.
Pet Gear Tri-Fold Ramp
Instead of telescoping, this dog ramp for car, SUV, or truck* folds up into three sections when not in use.
The extra-wide ramp is carpeted and reflective, which includes side-placed reflectors for dogs with poor vision and nighttime use. The ramp extends out to 71 inches and comes with a built-in carry handle.

Best Dog Ramp For Stairs
PetSTEP Original Folding Pet Ramp
This portable ramp from our favorites list* is also our favorite for bridging short flights of steps.
It is made from durable composite plastic and can support pets up to 500 pounds. It extends 70 inches in length and has a universal non-slip grip that makes this a great dog ramp for stairs. The ramp has a soft but high-traction surface that helps prevent slipping and is still comfortable on your pup's paws.
There are two colors of khaki/beige and graphite/grey. This ramp folds in half for storage and has a built-in carry handle. It is rust-resistant and easy to clean with just soap and water.
Best Folding Dog Ramp
A folding dog ramp is an ideal choice when you are living in a smaller space or plan to take your furry friend traveling with you. These options are all highly-rated and popular.
Etna Plastic Folding Pet Steps
This attractive, plastic, ivory and black dog door ramp* folds down easily for storage or transport.
It weighs just over 3 pounds and is best used with small or teacup dog breeds. Pet owners say to be sure to use protectors if you place these steps on wood floors.
PETMAKER Foldable Pet Staircase
These highly-rated, foldable dog steps* are made from durable plastic with fabric.
The staircase is available in a 3 or 4 step height. The manufacturer states that these steps will support dogs up to 120 pounds, but dog owners say they are best used for dogs 75 pounds and under. There are low side rails for safety that feature cute paw prints. It comes in an attractive tan color.
Arf Pets Dog Staircase
This foldable painted staircase* is good for small to medium-sized dogs up to 100 pounds.
The stairs are covered in a sturdy fabric intended to prevent slipping. It is adjustable from 21.5 inches to 25.5 inches high and measures 17 inches wide. The step depth is 6 inches.
Best Dog Ramp For Couches
When you get done with another long day, you probably really look forward to plopping down on the couch for some R & R and your dog loves nothing better than to join you. They can easily and safely continue to do with the help of these great couch-friendly dog ramps!
Dog Steps By Cozy Pet
This simple, lightweight, portable, and attractive step dog ramp* makes getting up and down from a favorite couch or chair so easy and safe.
You can choose between a 3-step and a 4-step model. There are two color options of brown/tan and gray. Despite its delicate and stylish appearance, this dog ramp can accommodate pooches up to 150 pounds! Best of all, the cover is machine-washable. Buy your Dog Steps by Cozy Pet here*.
Pet Gear Easy Step II Pet Stairs
Pet Gear has another hit on their hands with this secure and stable 2-step ramp*.
You can pick from two options. One is for dogs up to 50 pounds and the other is for dogs up to 150 pounds. This pet ramp has rubber bottom grips for stability and extra-wide steps. It is easy to assemble with no tools and the carpet can be removed for cleaning. There are four color choices of chocolate, tan, cocoa, and sage.
Best Portable Dog Ramp
These portable dog ramps are great to take from room to room, from indoors to outdoors, and from the house to the car.
Gen7Pets Natural Step Ramp for Pets
This truly unique portable dog ramp* for truck, car, and SUV comes upholstered with Poly-grass so your pet feels confident walking up and down.
The ramp extends to a full 72 inches with an extra-wide walking path and a 250-pound weight capacity. There are locks to use when the ramp is fully open, so it won't collapse unexpectedly. The ramp folds up for storage or travel with a carry handle for convenient storage.
PetSafe Solvit UltraLite Bi-Fold Pet Ramp
This portable ramp weighs only about 10 pounds* but can support the weight of large dogs up to 150 pounds.
It has rubber feet and a high traction surface for safety and stability. It is 62 inches long, 16 inches wide, and 4 inches high. The ramp folds in half for easy storage and travel.
Best Lightweight Dog Ramp
These great dog ramps are both highly-rated and lightweight—the best of both worlds!
Mr. Herzher Smart Dog Ramp
This dog ramp features a seamless continuous ramp* in a regular or junior size.
It includes protective floor padding that ensures a non-slip surface. There are built-in handles for easy carrying. And the regular size can extend to 70 inches if needed. It weighs less than 10 pounds, which makes it a perfect lightweight ramp for an SUV or bed.
Pet Gear Free Standing Pet Ramp
This secure and stable large dog ramp* comes in three sizes of up to 200 pounds, up to 300 pounds, and up to 350 pounds.
The ramp is covered in slip-resistant carpeting material. There are two designs. One is a straight ramp and the other is a 2-step ramp. The outside edges are raised for safety and the bottom is equipped with rubberized grips. The full length is 60 inches. The ramp folds down for easy travel or storage and weighs only about 15 pounds.
The Importance Of A Dog Ramp
A dog ramp can be many things depending on your dog's unique needs. For example, if your dog is recuperating from an injury, a dog ramp for a car can minimize joint stress when getting in and out of the vehicle. And a dog pool ramp can make rehabilitation with hydrotherapy much safer.
Also, if you are caring for a senior dog, you can use a dog ramp to ease your dog's aches and pains. And you can reduce the chance of preventable injury when your dog is moving around in the house and entering or exiting the car. Doggie ramps can also be great screening and training aids. For instance, a standard test for aspiring guide dogs is to ask the candidate to walk over a dog ramp without resisting. A dog that performs well on this test can advance further in guide dog "school."
Furthermore, if your pup is of a breed known to have genetic-based joint issues (such as hip dysplasia), a large or small dog ramp can be a must-have accessory. You may be able to prevent genetic-based injuries just by taking the stress off your dog's body through using a dog ramp starting early in life!
Important Features Of A Dog Ramp
It may seem like pointing out the obvious, but your dog ramp should support the weight of your dog. Not all ramps are appropriate for all sizes and weights of dogs. Plastic ramps a generally fine for small dogs, but larger breeds tend to need a sturdier metal frame ramp to bear their weight.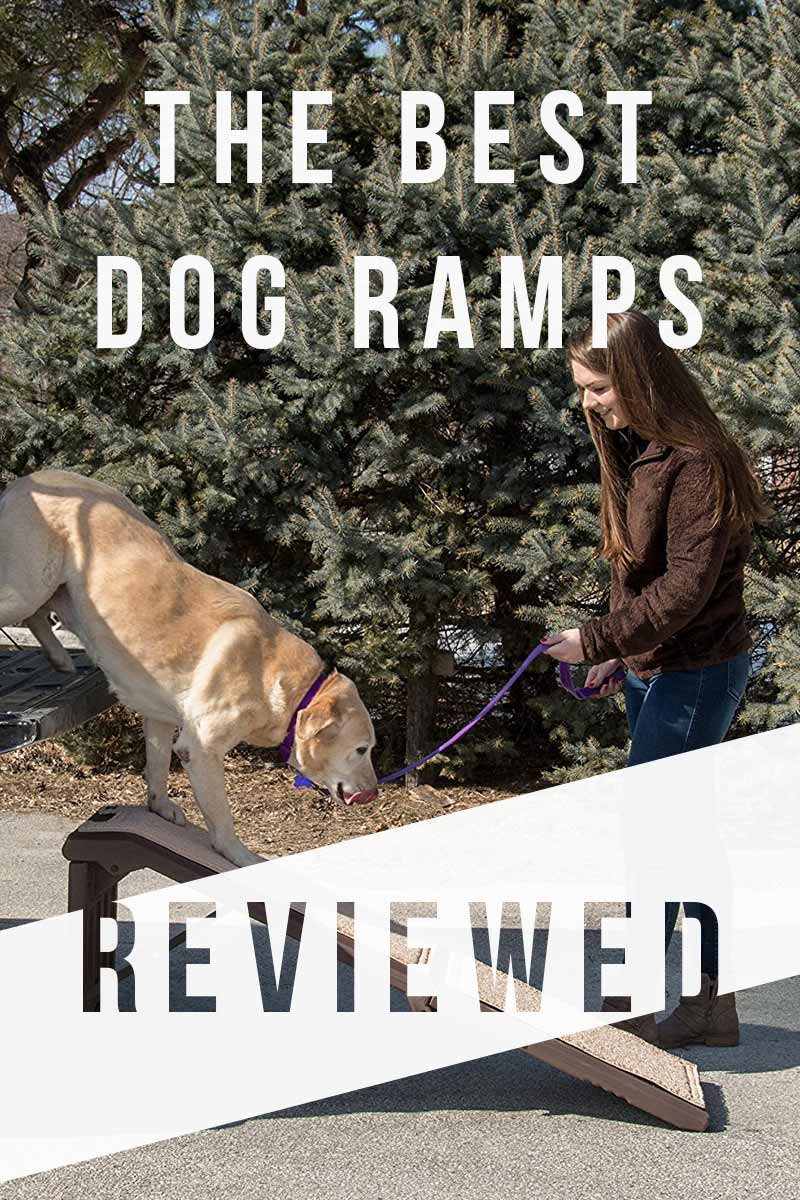 Also, be sure that the ramp is the right height for the vehicle or furniture you intend to use it with. A dog ramp for a bed should be a similar height so your dog doesn't have to jump from their ramp. The purpose of a ramp is to put less stress on their joints.
Depending on your dog's specific injury or genetic predisposition, dog stairs may also be suitable for your furry friend. If you are looking at dog stairs, keep in mind that deeper steps of about 10 to 12 inches in depth are easiest for your dog to climb. Look for a ramp or stairs with an anti-skid surface that your dog's paws can grip to and walk along safely. And one more feature you may want to consider when choosing a ramp is the mobility of the ramp itself.
If space is an issue in your home, or you expect to move your ramp between locations often, you may want to consider a lightweight or foldable ramp. Whichever ramp you select, be sure it is well suited to both your needs and your dog's.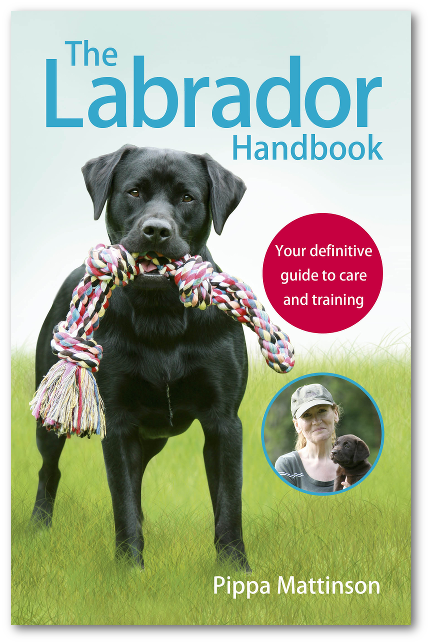 Best Dog Ramps
There is a wide range of dog ramps out there to help get your pup up to anything from the car to the couch. Whatever the purpose, look for a durable ramp, has good traction, and is designed to support the weight of your dog. Also, be sure that it is the appropriate height for its intended use so there is no additional strain on your dog's joints.
If you expect to travel with your furry friend, take a look at the lightweight, foldable, and portable options to make sure you choose the best dog ramp for your pup and for you too!
We hope you have enjoyed reviewing our list of popular, highly-rated dog ramps! If you decide to snap up one of the ramps we've listed here for your pup to use, we would love to know which one you chose and why! And if there is a dog ramp here that you are thrilled about, but isn't listed here, we'd love to hear about it in the comments below! Make sure to also take a look at the best dog nail file!
Affiliate link disclosure: Links in this article marked with an * are affiliate links, and we may receive a small commission if you purchase these products. However, we selected them for inclusion independently, and all of the views expressed in this article are our own.
References and Resources
The Labrador Site Founder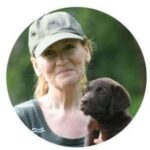 Pippa Mattinson is the best selling author of The Happy Puppy Handbook, the Labrador Handbook, Choosing The Perfect Puppy, and Total Recall.
She is also the founder of the Gundog Trust and the Dogsnet Online Training Program 
Pippa's online training courses were launched in 2019 and you can find the latest course dates on the Dogsnet website