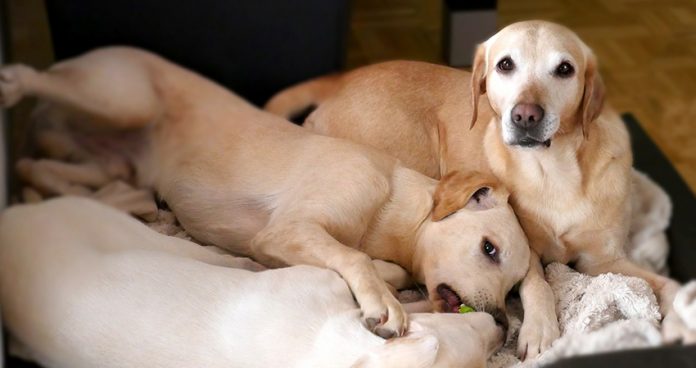 Welcome to our complete guide to Afoxolaner for dogs.
We will be looking at what Afoxolaner is, what it treats and how the treatment works.
We will help you to understand it's safety, potential side effects, and the right dosage your dog should be receiving.
Giving you the information you need as an owner, to feel comfortable with your vet's recommendation.
Please remember that this article is not a substitute for medical advice from your veterinarian. If you have any concerns about your dog's welfare or the medication they are given, please contact your vet.
What Is Afoxolaner For Dogs
Afoxolaner for dogs is a drug that treats and kills fleas and ticks.
It is a prescription only medication, so you will need to buy it from your vet or have a veterinarian prescription in order to order it online.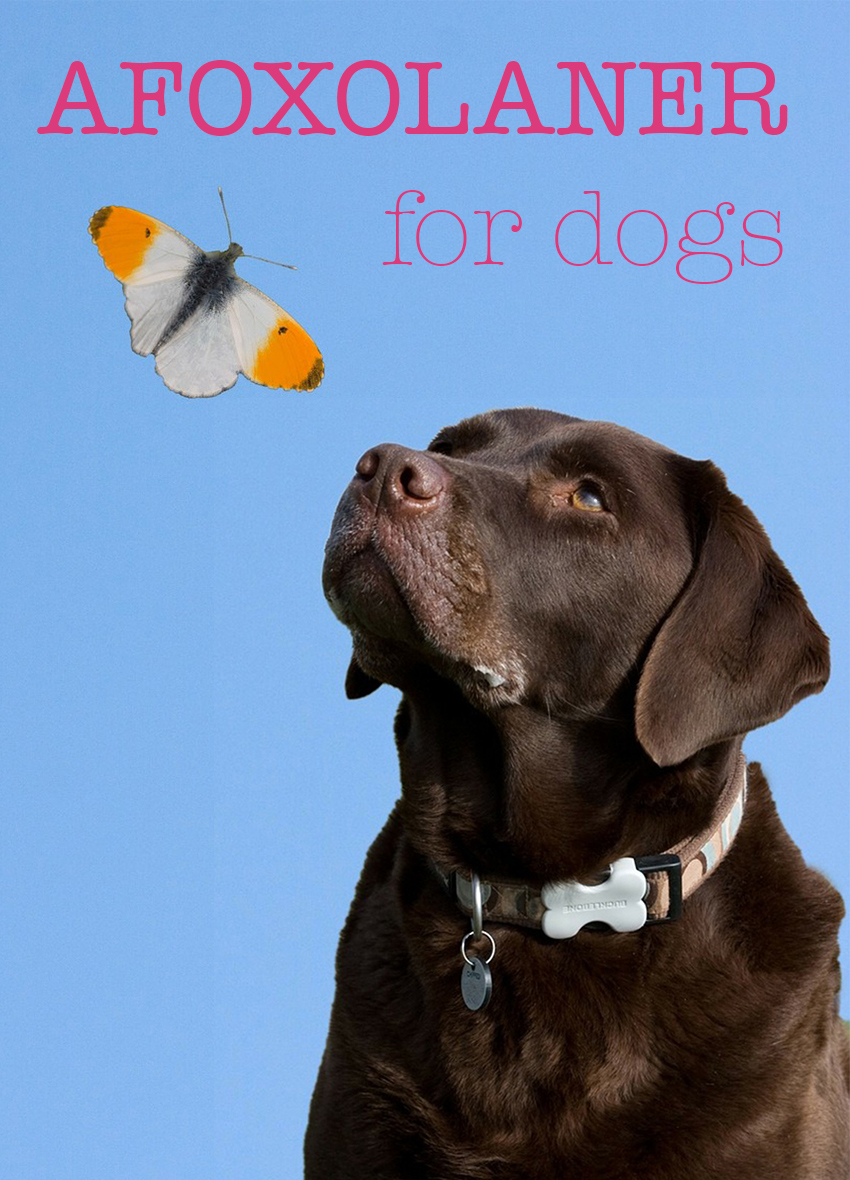 Afoxolaner generic products do not exist. Nexgard afoxolaner is the only form that you can purchase this medication in.
Afoxolaner Demodex Use
Recent studies suggest that afoxolaner demodex usage may be a possibility.
There are a couple of studies that suggest Afoxolaner can also be used to treat demodectic mange. A common skin condition in dogs where mites infest the skin.
Two small studies, one involving eight dogs with demodectic mange and one involving four dogs with mange, both showed afoxolaner as being effective in it's treatment.
However, these are small studies and afoxolaner for demodex has not been FDA approved. Therefore, if your dog has demodectic mange, please follow your vet's advise regarding the correct medication, so do not simply use any left over afoxolaner you may have at home.
How Does Afoxolaner Work?
The Afoxolaner mechanism of action is on the flea and tick nervous systems.
Afoxolaner is an isoxazoline compound.
It works by blocking the transmissions of neuronal signals in insects. They do this by binding to chloride channels in nerve and muscle cells, causing the receptors to stop working. This in turn paralyses the parasites and kills them.
Afoxolaner toxicity to fleas ensures that they die within 24 hours of it being administered. But the dog is unaffected, due to the specific selective nature of the drug.
Afoxolaner clinical studies have shown that following a 2.5mg oral dose, dogs maintained levels of afoxolaner sufficient to continue to prevent fleas or ticks from surviving for more than a month. 
Nexgard say that you may see more fleas on your dog after you have given him afoxolaner, because the stimulation of the nervous system makes them temporarily more active.
Afoxolaner Safety For Dogs
Afoxolaner reviews and clinical studies have shown that it is safe for dogs. It is FDA approved for veterinary use on dogs over 8 weeks of age and 4lbs in weight.
The main safety risk with afoxolaner is of accidental overdose. You must be sure to administer the correct form of afoxolaner based upon your dog's weight.
Afoxolaner should be fine to be given along with your dog's usual prescribed medication, such as NSAIDS, vaccines, steroids, antihistamines and antibiotics.
However, if your dog is currently on vet prescribed medication for any condition, it is advisable to remind your vet before you start using afoxolaner. Just in case their condition or medication is one that might react badly to this drug.
Afoxolaner Side Effects
When they are given Afoxolaner dogs can have side effects. These include:
Vomiting
Dry or flakey skin
Lethargy
Diarrhea
Loss of appetite
The product has not been tested on lactating or pregnant female dogs, and therefore is not recommended for use if you are breeding.
It is also counter-indicated in dogs with a history of seizures.
If you are unsure whether Afoxolaner is appropriate for your dog, then let your veterinarian know your concerns before you agree to use it.
What Form Does Afoxolaner Come In
Nexgard Afoxolaner Chewables provide your dog with the afoxolaner drug in bite sized chews.
Easy for your dog to swallow and therefore simple to administer.
They are designed to be as tasty as his usual treats, for fuss free tick and flea prevention.
Afoxolaner Dosage For Dogs
Afoxolaner dosage for dogs is given on the package and on Merial, the manufacturer's website here.
Your vet will weigh your dog before they prescribe the afoxolaner and will give you the dose based on their weight guidelines.
04.0 – 10 lbs:   One 11.3mg Afoxolaner Chewable per month
10.1 – 24 lbs:   One 28.3mg Afoxolaner Chewable per month
24.1 – 60 lbs:   One 68mg Afoxolaner Chewable per month
60.1 – 121 lbs:  One 136mg Afoxolaner Chewable per month
Is it okay to split chewable?
If your dog looses weight and drops a category after being prescribed afoxolaner, do not attempt to divide doses yourself unless your veterinarian has specifically instructed you to do so.
Nexgard Afoxolaner 68 mg should be given to dogs weighing 24.1 to 60lbs.
Nexgard 68mg Afoxolaner should not be given to lighter dogs, even if you divide the chew, due to the risk of accidental overdose.
If you have two dogs of different weights, you will need to buy two different doses and have two different prescriptions.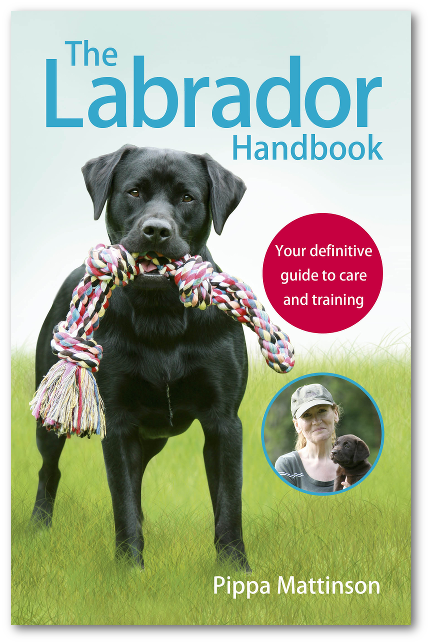 Likewise if your dog gains weight, it is not okay to double up. Nexgard 136 mg Afoxolaner should be given to dogs weighing 60.1 to 121 lbs.
If your dog experiences weight loss or gain when prescribed afoxolaner, return to your vet for repeat weighing and to see if the prescription requires amending.
Should I Give My Labrador Afoxolaner?
Afoxolaner should be safe for most Labradors, as long as they do not have existing medical conditions such as seizures or are pregnant or currently feeding their puppies.
However, it is always a good idea to have a quick chat with your vet about any concerns you might have, and ask them for any alternatives if appropriate.
Further Reading About Afoxolaner
The Labrador Site Founder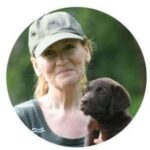 Pippa Mattinson is the best selling author of The Happy Puppy Handbook, the Labrador Handbook, Choosing The Perfect Puppy, and Total Recall.
She is also the founder of the Gundog Trust and the Dogsnet Online Training Program 
Pippa's online training courses were launched in 2019 and you can find the latest course dates on the Dogsnet website