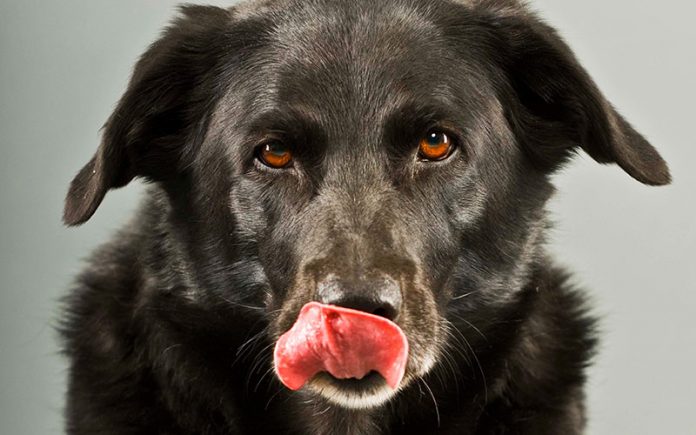 Welcome To Our Complete Guide To The Border Collie Lab Mix. Adorably Known As The Borador!
We'll Take A Look At Temperament, Care And Exercise Requirements. As Well As What You Can Expect In Terms Of Their Size, Health And Lifespan.
Labradors and Border Collies are both active, intelligent and loving breeds of dog. So it's hardly surprising that plenty of people are considering a cross between the two.
Mixed breed dogs are extremely popular right now.
If you want a mixed breed that incorporates two of the most traditional canines, then a Borador or Border Collie Lab mix may be right for you.
Border Collie Lab mixes are unique and adorable, like many of the other mixed breeds.
But, you may be wondering what the temperament may be of such a dog or if there are any health issues you need to worry about.
So let's take a look!
In this guide we are going to explore all of your questions. Helping you to decide whether this energetic, intelligent mix is the right choice for you.
Border Collie Lab Mix Origins
So, you may be wondering where the Border Collie Lab mix came from.
Well, mixed breed dogs are not a new thing.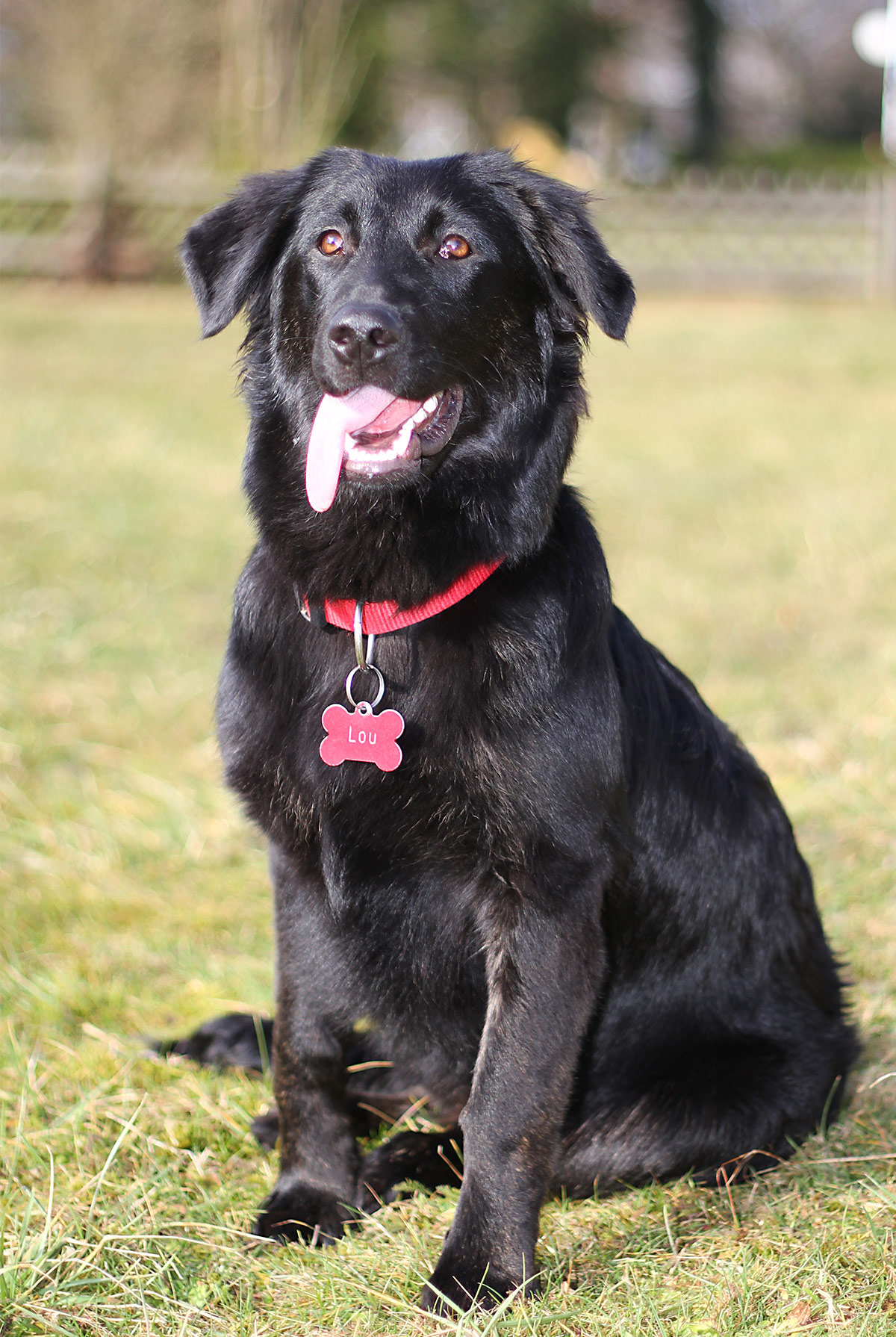 Cross-breeding has been around for centuries.
For example, terriers have been cross-bred for many years, and the breeding has resulting in many unique and distinct breeds like the Rat Terrier and the Yorkshire Terrier.
However, it takes many years to create a distinct breed that is recognized and registered.
Instead of traditional breeding, individuals are now creating what are called "designer breeds" where two purebred dogs are used to create a hybrid.
Designer dogs are typically named based on the breeds used for mating. In the case of a Border Collie Lab mix, a border collie and a labrador. Like many of the other designer breeds, the Borador has come into existence within the last 10 to 20 years in North America.
Border Collie Lab Mix Appearance
If you know a little bit about designer breeds, then you may be well aware that the pups usually gain their distinctive features from both the breeds.
The Border Collie Lab mix is no different, with the distinct and happy face of a labrador. While the ears are similar to a Lab's, they are just a bit shorter, and this can be said of the body too.
With a stocky body that is more consistent with the Border Collie breed, you may notice the striking, piercing, and dark eyes that are also common with this type of dog.
Also, while Labradors are often seen with a solid yellow, brown, or black coat, the Border Collie Lab mix takes on the distinct dual or tri-coloring of the Border Collie.
Hair length is also similar to that of the Collie, but just a bit shorter, so it is typically considered a medium length coat.
Border Collie Lab Mix Weight
Since the Border Collie Labrador mix has a body that is more similar in shape and size to a Collie than a Lab, then you can expect the canine's weight to be similar to that of the Collie as well.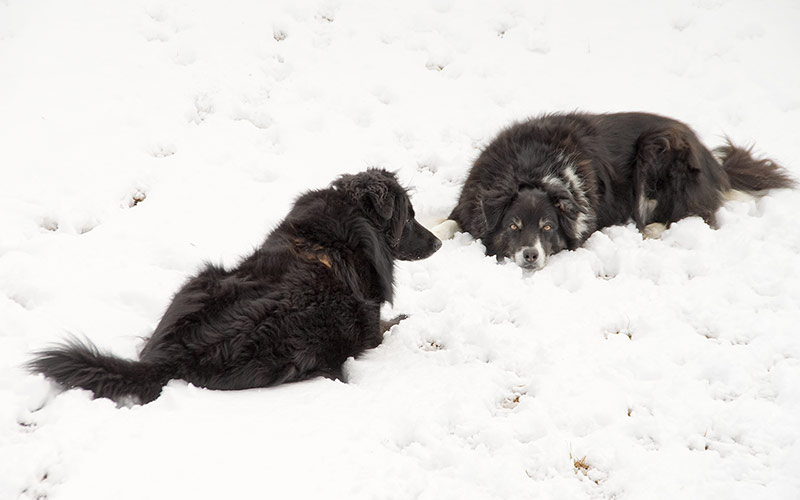 However, since labradors are a bit bigger, you may see that your canine is maybe 5 pounds heavier than a Collie at most.
According to the AKC, Border Collies are likely to weigh between 30 and 45 pounds, so your Borador will probably be closer to the 35 to 45 pound range, or sometimes even 50 pounds for a full sized male.
Border Collie Lab Mix Temperament
Border Collies and Labs both have some very unique and positive personality traits. Collies are extremely intelligent.
According to studies completed by the American Psychological Association, the dogs have the same mental abilities as a two to two and a half year old child.
While labradors may act more like toddlers, and have a good deal of smarts themselves, what really stands out about them is their kindness, happiness, and generally easy-going attitudes.
When you put the intelligent and happy-go-lucky aspects of the dogs together, you get the unique and highly positive temperament of the Border Collie Lab mix.
The dogs tend to be friendly, attentive, loving, and relatively easy to train, especially since they have the labrador's need to please.
Border Collie Lab Training
Both Labradors and Border Collies are dogs with high levels of intelligence.
They are therefore likely to become bored and disruptive if not properly entertained.
Training can go a long way to help with this.
And it's lots of fun, too!
It's therefore wise to seek out a training program that encourage agility and activity as well as good behavior.
There are various programs that can help you with training. Keep in mind that studies show that positive reinforcement or reward based training are best for your dog.
Not only is it highly effective, but it reduces the incidence of problem behaviors and anxiety issues.
Border Collie and Lab Mix Exercise
Border Collies and Labradors both require a great deal of exercise and activity.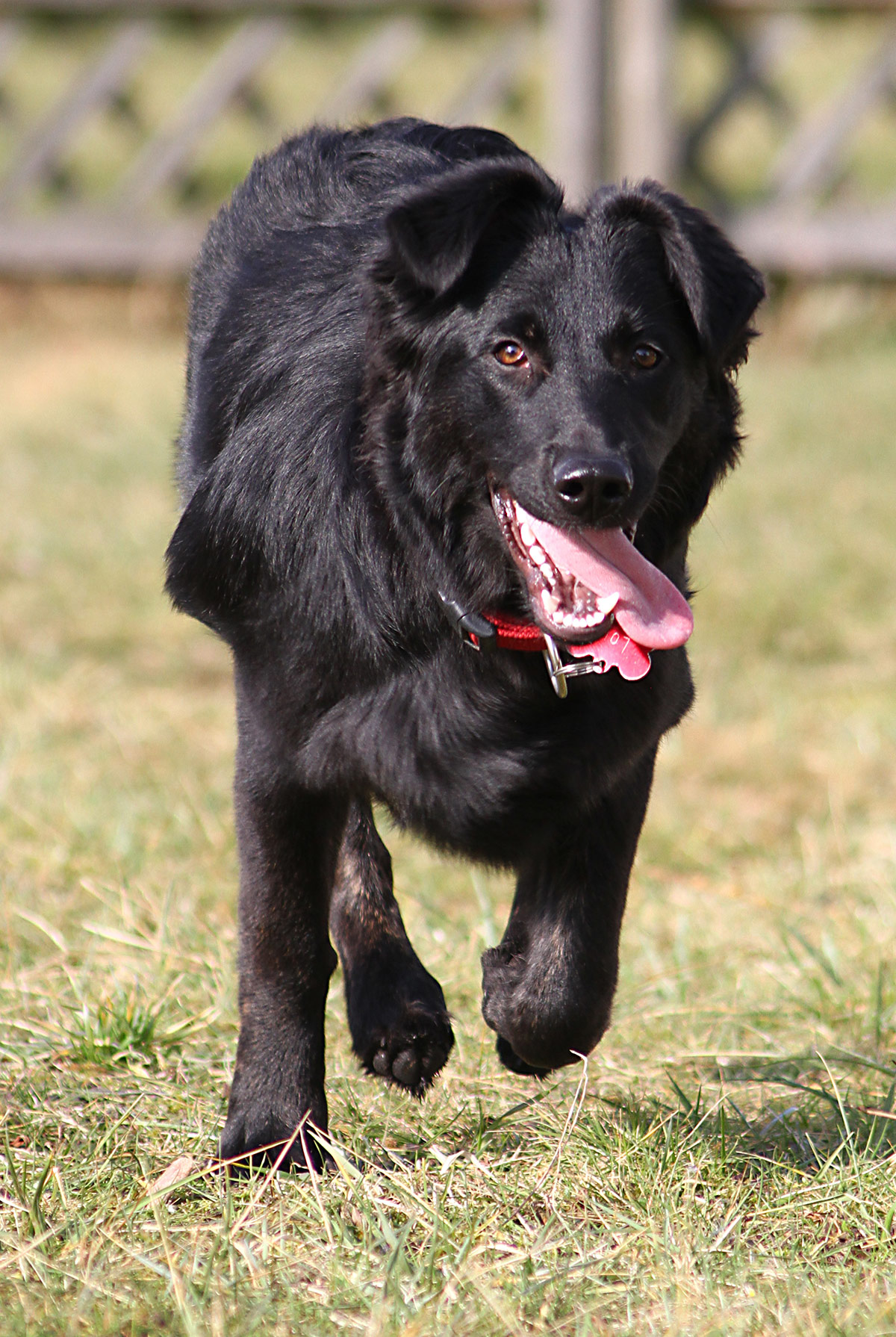 They are extremely active dogs that love to run, play, and exert energy for hours each day.
It should not come as a surprise that the Border Collie Lab mix also needs a fair amount of exercise.
While these dogs are extremely active, the Lab part of the mix typically calms down the hyperactive nature of the Border Collie.
This means that your canine companion will probably not run off looking for the closest flock of sheep to herd.
With that said, your dog will need a rigorous exercise regimen. This means that a simple walk each evening is not going to cut it.
An outdoor jog, a trip to the dog park, or free playtime in the backyard that involves running are all good choices.
Exercise requirements do vary by age as well as breed. However, you will likely need to exercise your pup at least one hour a day, and maybe even two hours.
The good news is that this can help you to stay fit as well.
According to a study conducted by the Journal of Physical Activity and Health, you are 34% more likely to get the exercise you need by allowing your canine to exert energy.
Border Collie Lab Mix Life Expectancy
When it comes to the Border Collie cross Labrador, you can expect your dog to live a long and happy life.
In general, you need to look at the life expectancies of the Labrador and the Border Collie.
The average lifespan of a Border Collie is 13.5 years old. The average for a Labrador Retriever is 12.5 years old.
If you put these figures together, then you can see that the Border Collie Lab Mix is probably going to live somewhere around 13 years.
Although in general mixed breed dogs do tend to live a little longer than their purebred counterparts.
Border Collie Lab Mix Shedding
If you have ever had a long haired dog, then you may be very aware of shedding issues.
While shedding may be something you need to watch out for, the problem is not nearly as pronounced as it would be if you had a purebred Border Collie.
Basically, you can expect to see fine and medium length hairs around your home, but few larger tufts or tumbleweed types of accumulations.
Labrador Border Collie Mix Grooming
Since shedding is not a huge issue when it comes to the Border Collie x Lab, your grooming regimen does not need to be as serious as your exercise one.
Use a bristle or pin brush for grooming once or twice a week and use a slicker brush to remove any mats that you see.
Border Collie Labrador Health
If you know a bit about breeding, then you may understand that the healthiest dogs are the ones that have the greatest genetic diversity.
The more diversity, the fewer "bad" genes that are passed on that can potentially lead to serious ailments.
While diversity is key, selective breeding is necessary, and it takes several generations to make sure that ailments are "bred out" of the gene pool.
We know that the science behind breeding is pretty confusing, but there is one key thing you need to remember. When it comes to designer breeds, you run the chance of adopting a pup that has the "bad" genes from both the purebred parents. This means you may potentially see some ailments that are common to both the breeds.
The good news is that Border Collies and Labradors have few serious health concerns.
Border Collie Health
When it comes to Border Collies, you need to be concerned about the possibility of congenital deafness, according to the American Border Collie Association.

The issue is caused by vascular malformations and blood flow issues in relation to the cochlea. In other words, the inner ear does not receive the blood flow it needs and your canine is unable to hear properly.
The issue is most commonly associated with canines that have white heads and blue eyes. These dogs have a double merle gene pattern that has been linked to deafness.
Joint problems like elbow dysplasia is sometimes seen in collies as well, but deafness is considered the most likely congenital issue.
Labrador Health
Labrador retrievers have several congenital issue that you should be aware of, and many of the problems involve the joints.
Joint problems that lead to hip dysplasia, elbow dysplagia, osteochondritis (joint cartilage inflammation), knee dislocation, and general arthritis issues may be linked partially or completely to poor joint formation.
Labradors are prone to eye conditions like cataracts too, and the poor development of the retina may be a problem as well.
Some canines also have heart problems that include poor formation of the valves in the heart.
While heart problems are especially serious and can lead to congestive heart failure, the malformations are not nearly as common as the less serious joint issues.
Lab Border Collie Mix Breeders
There are many breeders who work with purebred dogs to create mixes. Responsible breeders understand that congenital health problems can be passed down to offspring.
For this reason, a clean bill of health from both parents is essential.
For your peace of mind, look over recent veterinary records to make sure there are no congenital issues in either parent.
Some breeders will even have their canines DNA tested to make sure that health issues are not passed down.
DNA test results are the best way to guarantee that you are getting the healthiest Border Collie cross Lab possible.
Border Collie Lab Mix Puppies
When you do locate a qualified, experienced, and caring breeder, then you can choose the puppy you like best.
Since both Labradors and Border Collies are energetic canines, you may want to look for Border Collie cross Labrador puppies that are a bit more low-key, with less energy than their brothers or sisters.
Of course, if you are an athlete who jogs daily, or if you have several children at home that are ready and willing to play, then a highly energetic Border Collie Lab puppy may be just what you are looking for.
Border Collie Lab Mix Rescue
You do not have to work with a breeder if you want a Border Collie Lab Mix.
Some rescues and animal shelters will have these dogs, so you can simply ask around if you have a trusted shelter nearby.
Also, there are some rescues that specialize in the placement of designer dogs.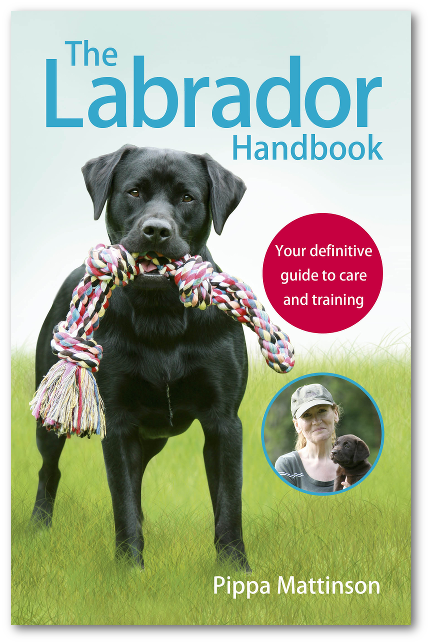 Keep in mind that you are more likely to find a Lab and Border Collie mix with a diverse ancestry if you work with a rescue or shelter.
In other words, your canine probably will not have purebred parents. But, this can be extremely beneficial if you want a healthy dog.
After all, genetic diversity is the best way to weed out congenital health issues.
Is A Border Collie Lab Mix A Good Family Dog?
The Border Collie x Labrador is a wonderful dog if you are looking for that unique canine to join you on your weekend family adventures.
Your kids will enjoy the playtime, while you can surely appreciate the loyalty and upbeat demeanor of the Border Collie Lab mix.
As always, make sure that the dog you choose is healthy.
Veterinary records and a wellness check with your animal doctor is always advised when adding a furry companion to your family.
Do you have a black Lab Border Collie Mix, or are you looking for the perfect happy go lucky dog for your home?
Let us know in the comments below.
References
American Psychological Association. Dogs' Intelligence On Par With Two-year-old Human, Canine Researcher Says. August 10, 2009.
Hiby, Elly & Rooney, Nicola & W S Bradshaw, J. (2004). Dog training methods: Their use, effectiveness and interaction with behaviour and welfare. Animal Welfare. 13. 63-69.
Reeves MJ, Rafferty AP, Miller CE, Lyon-Callo SK. The impact of dog walking on leisure-time physical activity: results from a population-based survey of Michigan adults. J Phys Act Health. 2011 Mar;8(3):436-44.
G.M. Strain, L.A. Clark, J.M. Wahl, A.E. Turner, and K.E. Murphy. Prevalence of Deafness in Dogs Heterozygous or Homozygous
for the Merle Allele. J Vet Intern Med 2009;23:282–286.
O'Neill, DG et al 2013 Longevity and mortality of owned dogs in England. The Veterinary Journal.