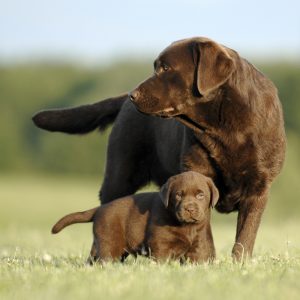 Do you want to breed your Labrador dog or bitch?
Are you thinking about raising a litter of puppies in your home?
If you are looking at mating your dog or bitch, there are a lot of things to carefully consider first.
Although the idea of having puppies is lovely, the reality can be a lot of hard work and expense.
Take a look at the articles below, before you make your decision:
If you have already decided to breed from your dog, you may find our article on colour inheritance useful.
Predicting the color of your Labrador puppies
Here you can find out what color puppies you may get if you breed a yellow Labrador with a black Labrador, a black with a chocolate, breed two chocolates together, or any other combination of parents.
There can be quite a few surprises in store.  Find out more about coat color inheritance
Should you let your dog have puppies
This article is for the owners of female dogs that may be considering letting her have a litter of puppies.
There are pros and cons to breeding from your dog – this article looks at all of them objectively and in detail and helps you decide what is the best course of action for you and your family.  Click here to continue..
So you want your Labrador to be a stud dog?
Having a litter of puppies sired by your male dog may seem less of a big deal than raising a litter of puppies.  But there are factors you may not have considered.  We let you know exactly what's involved in this article.  Click here to continue..
The book of the bitch
We can't recommend this book more highly.  The Book of the Bitch has guided many new breeders safely through their first few litters, and is an indispensable guide to caring for an adult female dog. Click here to buy: The Book of the Bitch
Further information about Labradors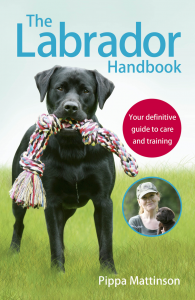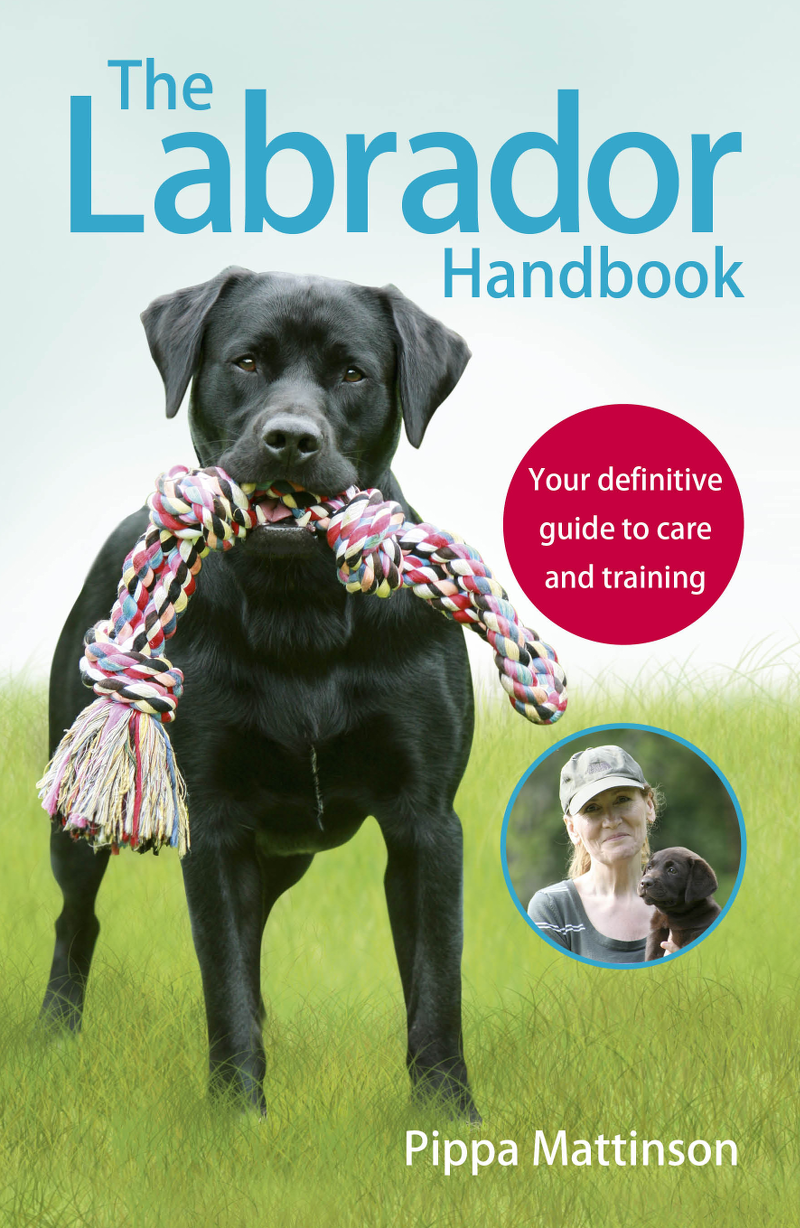 You can find out much more about choosing, raising, and breeding Labradors, in my new book – The Labrador Handbook
The Labrador Handbook will be published in October 2015 and is a comprehensive guide to every aspect of sharing your life with a Labrador
You can find a full list of related articles in our health and puppy articles categories.
We update the Labrador site regularly to bring you the latest Labrador health information.
You can also receive Pippa's dog training tips and advice by email. Just drop your address into the box below