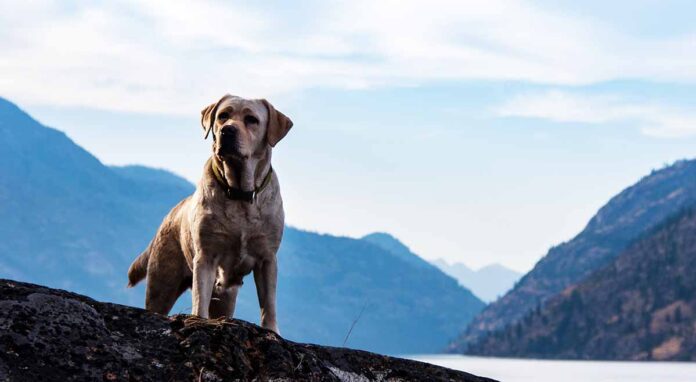 Welcome to your guide to using your Labrador as a stud dog. This article looks at what a stud dog is, how and when you can stud your dog, but perhaps more importantly, why and under what circumstances it is right to do so.
Do you want your Labrador to be a stud dog? There are some important things to consider before choosing whether to let your Lab become a Dad. Are you wondering when he can start, how much you should charge or even whether it's safe for him?
Stud Dog Fees
You may have heard that stud dogs can earn a lot of money. And it's true that some do.
In some cases, as much as a thousand dollars can change hands
Could that be your dog?  There's an outside chance, but the short answer is probably no.  We'll look at that in more detail below.
Stud dog costs
You may be surprised to know that there are considerable costs involved in owned a stud dog too.
Mainly in the form of required health tests. But there are also less tangible costs. We'll also be checking those out.
There's lots to talk about! So let's get started.
What Is A Stud Dog
A stud dog is a male dog that is mated to female dogs belonging to other people.
This is carried out in exchange for money (or something of equivalent value such as a puppy).
There are not usually any legal requirements governing the use of a stud dog , above and beyond those enshrined in our animal welfare laws.
The Kennel Clubs may some brief guidelines but they mostly apply to the owners of female dogs.
Why Make Your Lab A Stud Dog?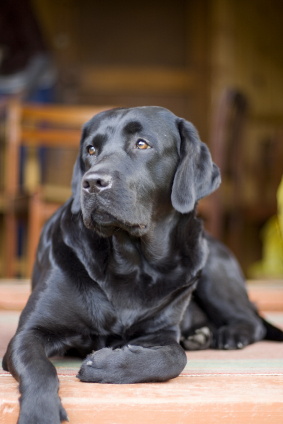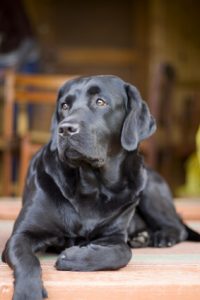 People think about offering their dog at stud for a number of reasons.
Sometimes they do it because they want to earn some pocket money.
Quite often, they do it because they very much want a 'chip off the old block'.
And what could be more natural than to want another friend just like your handsome boy.
So, what does it take for your dog to be a stud dog. Let's have a closer look
What Stud Dog Qualities Does Your Labrador Have?
It turns out that the owners of female dogs are really picky about the dog that fathers their little pups-to-be.
So if your dog doesn't meet their requirements, you'll be waiting for those emails or phone calls in vain.
This is what female dog owners are looking for
Health tests
Superb temperament
Success, success and more success
Let's take health tests first, because these can make a very big dent in your wallet
Required Health Tests For Labrador Stud Dogs
Labradors are subject to a range of inherited diseases. And it is absolutely vital that your boy is checked for inherited conditions long before he ever goes near a mate.
These are some of the main tests your dog will need, and that you will have to pay for
OFA (hip scoring)
OFA (elbow scoring)
OFA CAER / PRA (test for inherited blindness)
EIC (DNA test for exercise induced collapse)
CNM (DNA test for centronuclear myopathy
SD2 (DNA test for dwarfism)
More tests are being developed for emerging diseases all the time, and that will continue into the future (because the Labrador breed register is closed and the gene pool is losing genetic material).
The DNA tests will cost you anywhere from $60 to $200 PER TEST if you deal directly with the labs. You'll likely pay more if you have the tests done through your vet. But that may be easier for you.
The OFA tests are more of a big deal.
Your dog will need to attend the animal hospital and be heavily sedated or given a general anesthetic. He will then have his hips and elbows x-rayed. This will cost you hundreds of dollars.
The x-rays are then sent off to be graded and that will incur another fee. Obviously, if your dog was going to have a career as a stud dog, you'd eventually see a return on these costs.
But they would be a massive outlay for a single mating. Something to think about.
So let's assume you do want your gorgeous boy to have a regular gig, making equally gorgeous puppies.
How To Get Established
First there is the question of how to go about 'getting established' so that the owners of female dogs can find you.
Do you place an advert, and if so where? Should you join a breed club?
Well actually neither of those is the place to start. We need to first talk about those two other requirements. Temperament, and success.
For a moment let's look at this situation from the female dog owner's point of view.
How Do People Choose A Stud Dog?
Breeding from a female is a huge responsibility and a costly investment.
A female dog may only have two or three litters in a lifetime, and once health checks have been secured and the costs of caring for half a dozen puppies factored in,  there is very little profit.  (and that is if all goes smoothly.)
So girl dog owners are fussy, and they want to sell their puppies for a reasonable price.  And guess who else is fussy?  (Or they should be)
That's right: puppy buyers.
Nowadays puppy buyers are increasingly well informed.  So they'll insist on those health tests we listed above. But they also want quality puppies with talent and great temperament as well as good looks.
Stud Dog Temperament
It goes without saying that a stud dog must have a perfect temperament.  If your Labrador is more 'guard dog' than 'guide dog' he is not up to the job.
He needs to love the whole world, not just the female dog in front of him.
But what about talent? Why does a stud dog need to be talented? And what kind of talent are we talking about?
Stud Dog Achievements
We all like a winner. Female dog owners, remember, want to sell great puppies, and puppy buyers are looking for something a bit special. There are a lot of Labrador puppies out there, and they want the best.
Female Labrador owners are often looking for either success in the show ring, or, success in the field, that proves that the father of their puppy is not just a pretty face.
For this and other reasons, many dog owners will not mate their girl to a stud dog that has not at least won a few shows, or been respectably placed in a few field trials or hunt tests.
There is one more thing that many female dog owners are looking for, from the owner of their stud dog, and that is support.
Your Breeding Experience
As the owner of the stud dog, your role is to supervise the mating. And no, it isn't just a case of letting them 'get on with it'.
Because dogs 'tie' after mating, and because a dog has a 'bone' in his penis, there is scope for serious injury to the dog if mating is not properly supervised.
There are times when you need to intervene, both to ensure your dog does not get hurt and to ensure that the mating takes place at all.
Do you know how the female should be handled to ensure your dog is not injured?
Do you know how to turn the dog during the tie?
Do you know what to do if the female panics during the 'tie' and your dog is in pain?
Do you know how to lubricate the female before mating, and how to check for strictures?
Have you assisted at several matings, including difficult ones?
This is not something that you can easily learn from a book or the internet…   Which is why you won't find the 'how' to mate your dog dealt with here.  Every mating is different.
Stud Dog Responsibilities
Your role as a stud dog owner goes further than ensuring an effective mating and the safety of your dog.
Many female dog owners will want to consult you during pregnancy and even during whelping. They may be looking for advice and support afterwards too, when the puppies arrive.
Have you bred several litters yourself?  Or assisted someone else in doing so? You need to consider if this kind of support is something you would be capable of supplying.
Okay, so let's look at what actually needs to take place and where you really need to start in order to make a regular income through mating your lovely male dog.
When To Stud Your Dog
All these requirements need to have been met before you place that first advert. You need to wait until your dog.
Has been fully health tested with excellent results and
Is fully mature and
Has achieved success in the show ring or field and
When you have sufficient experience
The best place to start is by getting involved with a club for the activity you want your dog to excel at. So if your Labrador is from bench or show lines (English type) then you can get involved in entering him in your local shows.
If he is from working lines, you'll need to get involved in hunt tests (working tests in the UK) or field trials. You'll definitely need help from a club and more experienced trainers.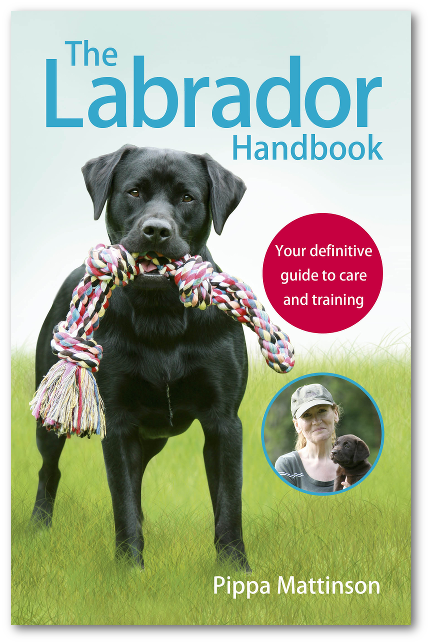 Once your dog shows some promise, then it may be worth investing in those tests. And getting some experience with a local breeder, attending matings and learning how to cope with difficult matings.
The Implications of Breeding
Apart from the ethical considerations of adding to the general dog population, there is the responsibility you share with the female dog owner for the welfare of these puppies.
You are responsible for making sure that the two dogs are compatible, and supremely healthy.  Checking out the credentials of each female that your dog is mated to, is a part of this responsibility.  Making sure your dog is in great condition and that each mating goes smoothly and without injury, is another part.
Unfortunately being mated occasionally can make some adult male dogs hyper aware of the scent of females in their vicinity, and this can make them very upset and on edge. So that's something you need to think about too.
You can find a lot more information about the pros and cons of breeding in this article: Labrador breeding
Don't forget, if you simply want a puppy just like your boy, your best bet is to try and get a brother or sister, or a puppy from very similar lines.  It could be a whole lot less trouble.
The Labrador Site Founder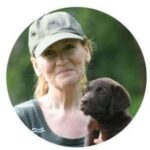 Pippa Mattinson is the best selling author of The Happy Puppy Handbook, the Labrador Handbook, Choosing The Perfect Puppy, and Total Recall.
She is also the founder of the Gundog Trust and the Dogsnet Online Training Program 
Pippa's online training courses were launched in 2019 and you can find the latest course dates on the Dogsnet website