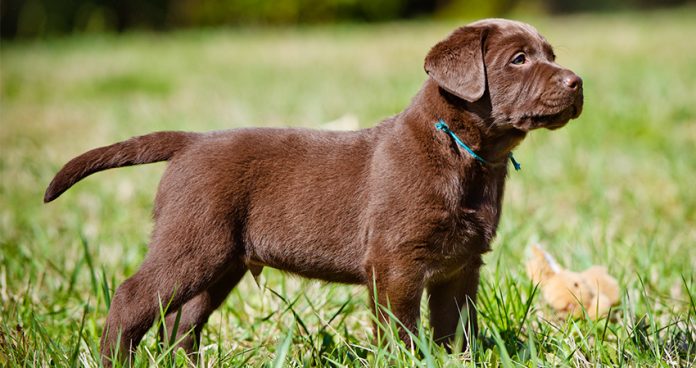 This is a complete guide to the miniature Labrador. It will help you to understand how Labradors are bred in smaller sizes, and why breeders have made the choice to shrink them down. We'll look at the differences between full sized and mini Labs, the ethics of breeding them to be shorter, and help you decide whether this is the right pet for you.
Do you love Labradors, but worry about having the space in your life for a full sized adult Then you could be forgiven for looking for a small Labrador breed. One with their perfect personality in a miniature Labrador body. But do these dream dogs really exist? We will investigate the dwarf Labrador and the teacup Lab, and help you to understand what people mean when they claim to be miniature Labrador breeders of any variety.
Contents
What Is A Miniature Labrador?
If you are beginning to search for a Labrador puppy, you will probably have come across a few adverts claiming to be selling Miniature Labradors. The idea being that they are producing an exact replica of the Labrador, but in miniature. A 'micro Labrador', if you will.
The idea of this is adorable, but in reality these perfectly formed yet small size Labradors simply don't exist. There is only one Labrador breed, and that breed has set perimeters for size within the healthy average population.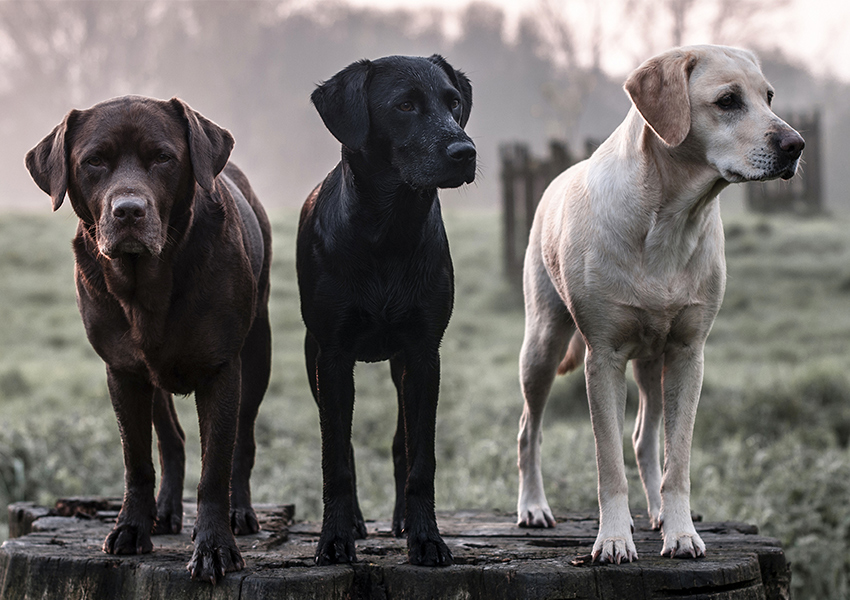 Small Labrador Breed
Small Labrador Retriever breeds or toy Labrador breeds do not exist within the scope of the Kennel Club or any officially recognised dog breeding body. What do exist, are dwarf Labradors. Labradors who carry the gene for dwarfism.
Dwarf Labrador
Dwarfism in Labradors is a known condition. Dwarf Labradors really do exist. In fact, they are more common than most people realise. What the dwarf genes produce is a short legged Labrador, not one that is a completely miniature Lab.
Interestingly, the dwarf Lab might not even have legs that are immediately noticeable as short. If they are not standing next to a Lab without dwarfism, this condition can pass by most casual onlookers. This is because there are two types of dwarf Labrador, caused by two different genes. And they express in slightly different ways.
The important thing to note before we go on, is that whilst dwarf Labs are around, they are not a good thing for the breed or indeed the Labrador affected. As they come with some sad health implications.
Where Do Dwarf Labradors Come From?
Dwarf Labradors are born when two Labrador parents who are carrying the genes for dwarfism produce a litter of puppies. There are two different sets of genes that produce dwarfism in Labradors. These are known as SD1 and SD2.
SD1, known as osteochondrodysplasia, causes the dwarf Lab to have obviously bent legs.
SD2, known as skeletal dysplasia, causes the dwarf Labrador Retriever to have shorter legs than average.
It is also possible for puppies to have pituitary dwarfism, which is caused by problems with growth hormone produced by the pituitary gland. The most common type of dwarfism in Labradors is SD2.
Dwarf Labrador Symptoms
All types of dwarfism are associated with health problems, as well as the differences in the visible nature of their legs and potentially other body parts too.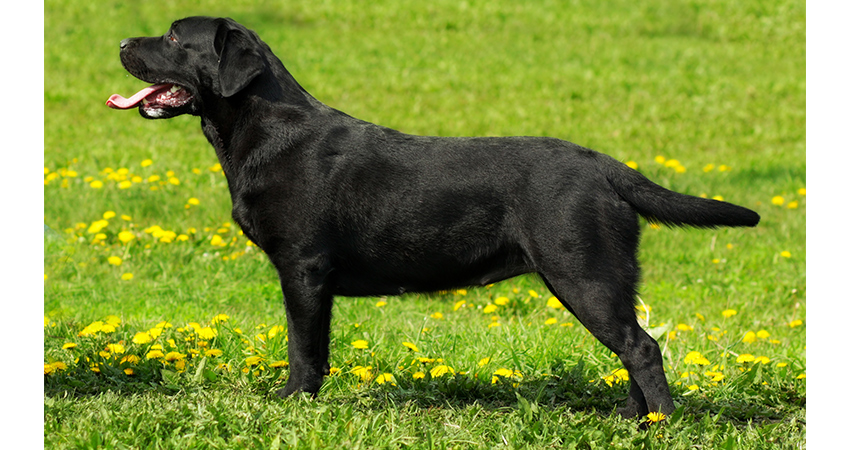 Dwarfism ranges in the extent of the symptoms and their visible outward expression from individual to individual, but some general symptoms include:
Short legs
Bowed knees
Swollen joints
Turned out feet
Large head
Low slung back
Dwarf Labrador Health Problems
SD1 is associated with some rather nasty health problems in Labradors. Their legs appear to be bent because they are malformed. This bone malformation causes them to have problems with their knee and hip joints, which can be painful and crippling. Any type of dwarfism can cause additional health problems to the animal.
Although you associate dwarf Labradors with short legs, they can also have abnormally formed skulls. This can result in breathing problems. They can also have problems whelping, and require c-sections instead of being able to give birth naturally. Disproportionate leg and body lengths, such as seen to an extreme scale in the Dachshund, can also result in spinal problems and painful movements.
Although some dwarf Labradors will live full and happy lives, they are at a greater risk than their unaffected cousins. It is therefore very important that Labrador breeders ensure that they do not breed from Labradors who carry the gene for dwarfism.
Dwarf Labrador Health Tests
Before you buy a Labrador, their breeder should have carried out a variety of health tests on both of the parents. One of the things you should make sure that they have tested for is dwarfism in Labradors.
There is a test available for SD2, which will tell the breeder whether the parent carries the gene. No Lab with the gene should be bred to another with it, as they could result in the puppies having dwarfism.
Miniature Labrador Breeders
A Labrador Retriever small breed is something that has been coined by a few dog breeders to try and cash in on a market of dog lovers who want a small Labrador Retriever to fit into their lives.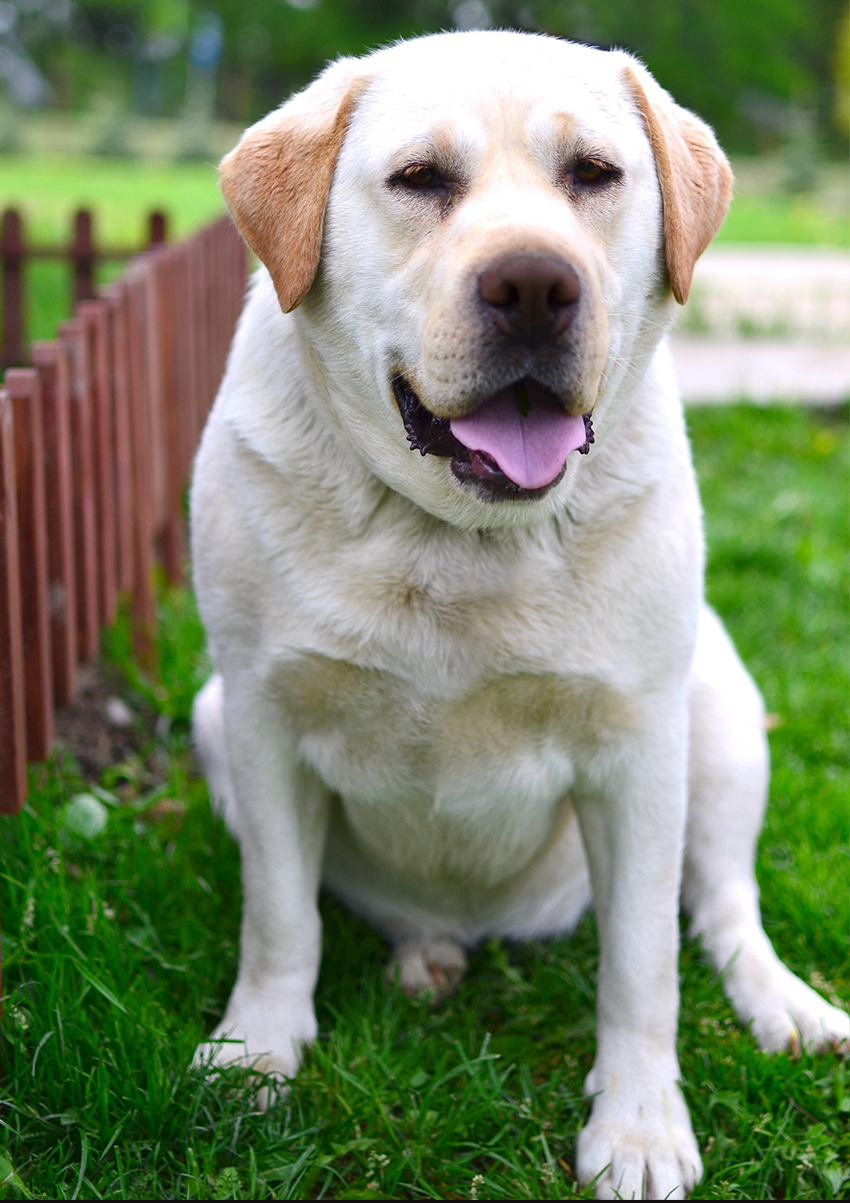 Every month hundreds of people scour the internet looking for a miniature black Lab or miniature chocolate Lab to join their family. And unscrupulous people will take advantage of these people who are innocently putting their faith in them to provide a happy, healthy new friend.
But no knowledgable Labrador breeder will ever advertise a teacup Lab or Miniature Yellow Lab. They will provide you with clear, breed specific information. Those claiming to be miniature Labrador breeders may be producing puppies that carry the Labrador dwarfism gene.
They may have cross bred their lines with a smaller breed of dog. Or they may be producing regular sized Labs and simply giving their customers the misleading impression that they will remain the same size. Your full grown 'miniature Labrador' could well end up being exactly the same size as your next door neighbour's standard Lab.
Words Of Warning From Lab Breeders
If you are researching Labrador breeders, here are some negative buzzwords to keep your eyes peeled for:
Micro Labrador
Toy Labrador Retriever
Mini Labrador
Miniature Labs
These words demonstrate that the breeder is either lacking knowledge about Labradors or is trying to mislead puppy buyers. Either way, they are not the breeder that you want to approach.
Can I Buy A Small Labrador?
Well, yes, you can. Some Labradors are smaller than others! Within the bounds of usual Labrador size, they are a bit shorter, lighter and just plain littler than other Labs.
You will often find that Field or American Labradors weigh less than Show or English Labs. You will also find that some English Labradors are chunky in build but short in height. Short legs are more fashionable in the show ring at the moment.
For this reason, it's very important that if you buy an English Lab you ensure that the breeder has had them tested for dwarfism. So this can be removed as the reason for them being shorter legged.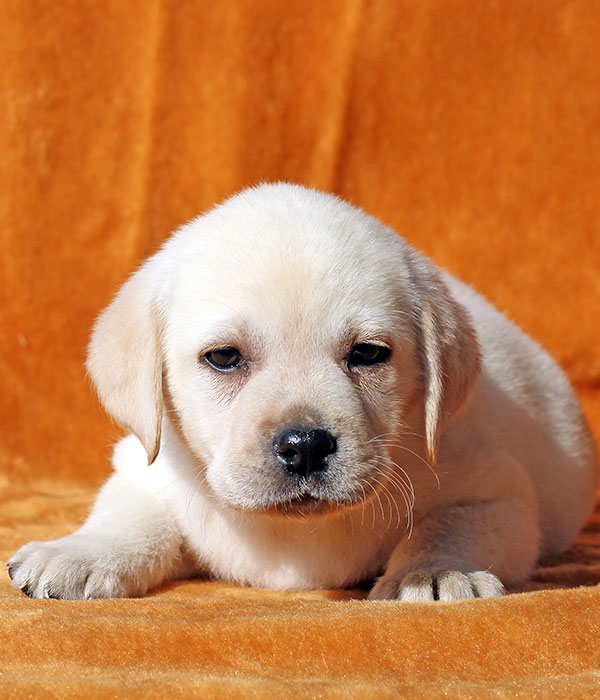 Small Labradors who are simply at the lower end of the normal spectrum can be found from reputable breeders, and they are a good option if you want a Labrador temperament in a slightly smaller package.
The other option is to buy a Labrador mix, who is crossed with a smaller breed of dog. Just make sure that you check out the health tests that are relevant to this breed as well before you commit to the puppy.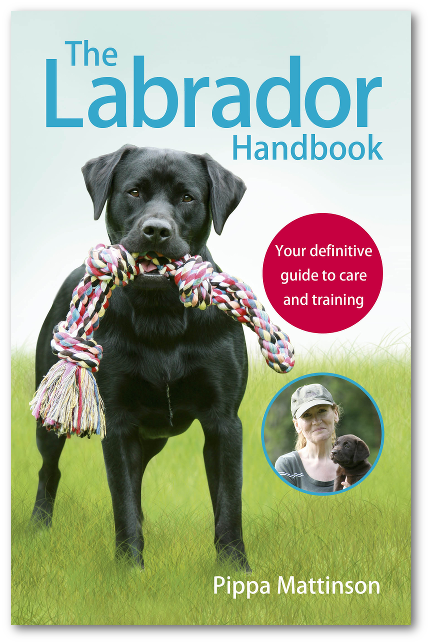 Labradors That Stay Small
So smaller than average Labs can be found. But no healthy Labrador will stay small to the miniature extent. Lab puppies that stay really small do so because they are undernourished, ill or have a disease. Even dwarf Labradors are only around 2.5 inches shorter than their fully heighted companions.
If you want a small Labrador Retriever, then think about why. Is it to do with a lack of space, or simply a personal taste issue? Small dog breeds are popular at the moment, but fashions change and the most important part of any pet is their personality and temperament.
I hope that you will decide that a full sized Labrador is worth the loss of space on the couch, in exchange for the love and devotion they will give you for the next ten years.
Find Out More About Labradors!
The Labrador Site Founder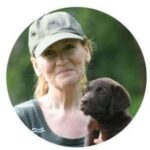 Pippa Mattinson is the best selling author of The Happy Puppy Handbook, the Labrador Handbook, Choosing The Perfect Puppy, and Total Recall.
She is also the founder of the Gundog Trust and the Dogsnet Online Training Program 
Pippa's online training courses were launched in 2019 and you can find the latest course dates on the Dogsnet website