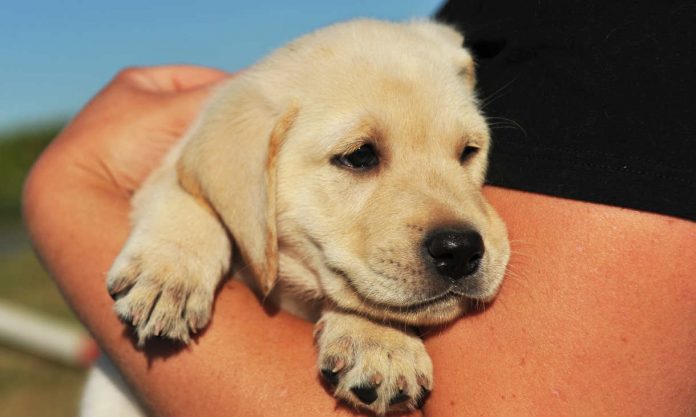 Are you looking for a new dog to join your family? In this article we are going to take a look at the pet Labrador.
Helping you to decide whether this wonderful breed is the best pet choice for you and your family.
You may have heard that the pet Labrador is an ideal choice, and for many people it is.
Whether or not you decide to bring home a pet Labrador should depend not just upon whether or not you personally like the breed, but how well they will fit in with your family, friends, work and home life.
The Labrador can be the ideal family dog, but it's important to know how to make sure you get the best match.
We are going to take a look at some of the reasons a pet Labrador is a great choice, along with some reasons that they may not be the best suited pet for every family.
Types of Labrador
The first decision you will need to make regarding your potential new pet Labrador is which type of Labrador you think would make the best pet for your family.
Not everyone is aware that there are two very different types of Labrador. The working Labrador and the show Labrador.
They are not only physically quite different, but their temperaments can differ a fair amount too.
The show Labrador tends to be a short legged Labrador, with a stockier build, broader head and thick tail. They tend to be a little slower to mature, more playful, and very sociable with other dogs and people.
The working Labrador will often be of lighter build, with a more pointed face, and longer legs in proportion to his body. He will be a little more sensible, less silly, but also less likely to greet everyone he meets with wild enthusiasm.
Which of these you think is best suited to your family will depend entirely upon your personal preferences.
You can find out a lot more about which type of Labrador makes the best pet in our Field Lab vs Show Lab article here.
Pet Labrador Temperament
All Labradors are usually very sweet natured dogs, regardless of whether they are field Labradors or show Labradors. They are keen to please, and relatively easy to train.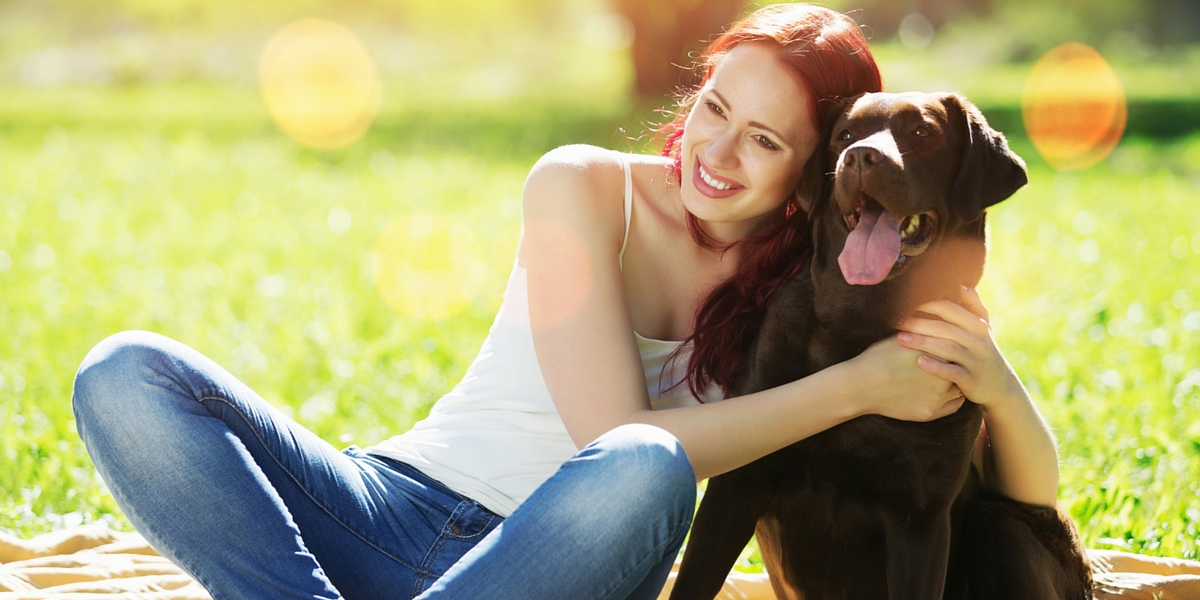 When they reach maturity they tend to be fairly placid, relaxed companions.
Happily meeting other people and dogs, and greeting them with a friendly wagging tail.
Pet Labrador Characteristics
Labrador coats are short and easy to manage in terms of grooming.
They need a fair amount of space, but not vast acres. A pet Labrador will usually love to swim, run in the countryside, and be very social.
They are a robust breed, and as such as big enough to cope with the rough and tumble of family life. You are unlikely to trip over one or not notice he's there!
However, not every home is suitable for a pet Labrador, and not every family is at a place in their life when they are ready to own one.
The Cost Of A Pet Labrador
Your pet Labrador will cost a lot more than his initial purchase price.
You will need to factor in a good quality food, toys, bedding, a crate, insurance or a savings account for any potential veterinary emergencies.
Along with the standard costs of worming and annual vaccinations.
If you are not confident there is space for this in your family budget, then now might not be the best time to bring a new pet Labrador into your home.
Labrador Puppy Needs
Labrador puppies are undeniably stunning, but they are not the easiest little creatures to cope with at times.
They often have a tendency to bite, which you will have to help them move on past. This can be very upsetting to young children, and you will need to keep them separated during this phase of development which may last for several weeks.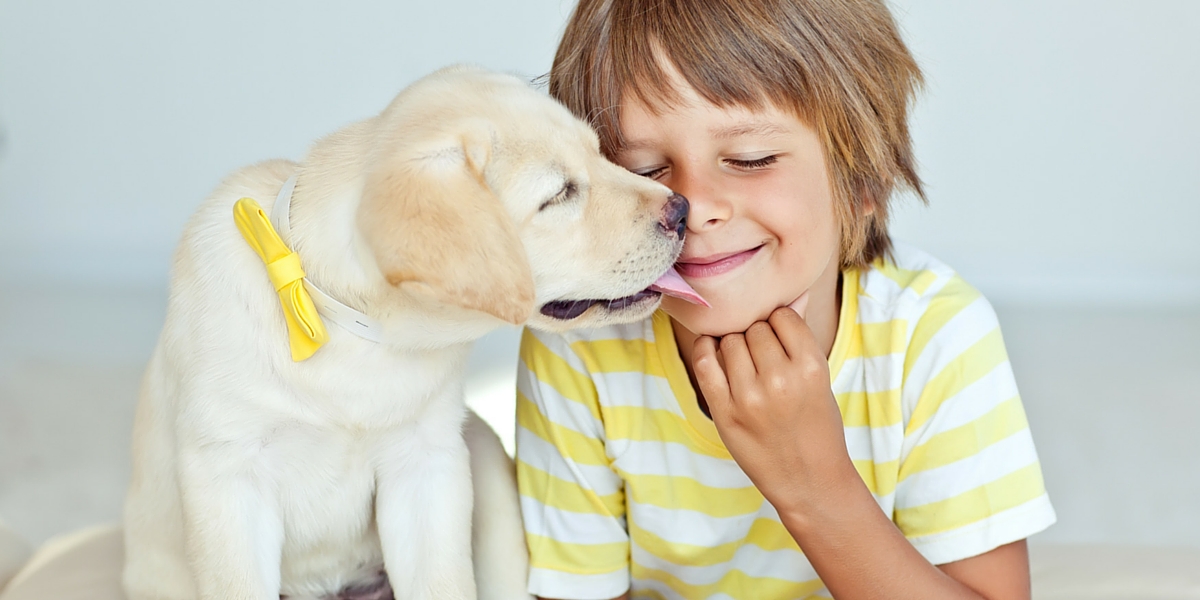 A system of baby gates and a gradual introduction to crate training will help a lot with these if you have access to these resources.
You will need to be at home pretty much constantly with your puppy, for at least the first few weeks he is with you, to effectively manage his potty training requirements.
There is then socialisation to take into account. In those first few weeks of his life, you will need to help your pet Labrador to grow in confidence by introducing him to a wealth of new experiences.
So if you are bringing home an 8 week old pet Labrador from his breeder, you will need to be confident that you can manage him around your family, dedicating plenty of time and energy to helping him become a civilised member of the group.
If you can do this, yes it will be hard at times but it will be totally worth it.
However, after the puppy stage is over there are a few things you will need to take into account as your pet Labrador grows as well.
Pet Labrador Tendencies
A young Labrador may not be a suitable first time dog for families with very small children. Nor will they necessarily be best suited to a very elderly person, or an owner who is unsteady on their feet.
They are large and boisterous, and until properly trained can have a tendency to bounce at people in an enthusiastic greeting which can be hard to field for vulnerable people.
They are not suited to being left alone for long periods of time, so if you work full time you will need to make arrangements for doggy day care or a regular dog walker to come in at least twice a day.
Time to exercise and train your Labrador will be essential, to keep him happy, healthy and a well mannered member of the family.
Pet Labrador Training
Training is an essential part of bringing a pet Labrador into your home.
Both in order that a dog of his size can be relied upon to be well mannered, and to ensure the the stays physically and mentally healthy.
Training your dog is a lot of fun, but will require a commitment of at least fifteen minutes, twice a day, every day, for several months.
You can't save training up for the weekends or holidays, as your dog will not retain what you have taught him if the gaps are too long.
When your adult Labrador has reached maturity he will need a good hour or more of brisk exercise every day. This doesn't have to a traditional walk, but could be comprised of retrieving and running games in the garden if you have a large enough space.
Pet Labrador At Home
Before you bring a pet Labrador into your home you should be aware that they shed a lot for such a short haired dog. Especially in the spring and Autumn, you will need a very good pet hair vacuum cleaner.
They can also have quite a distinctive doggy smell. Many owners don't mind this, but it's not to everyone's taste.
Once your Labrador has been living with you for a while you won't notice this smell, but your friends and visitors will. Not a big deal to most people, but something to take into account if you are particularly house proud.
Young Labradors can also be quite destructive with their teeth. A six month old Lab puppy left to his own devices for a couple of hours could make short work of your chair legs, so it's important to be ready to deal with chewing and have several mechanisms for helping him keep destructive behaviour to a minimum.
Your First Pet Labrador
Whilst the nature of a young Labrador is easily worked through by the experienced dog owner through proper training and management, the ability to cope with a young Lab is a big learning curve.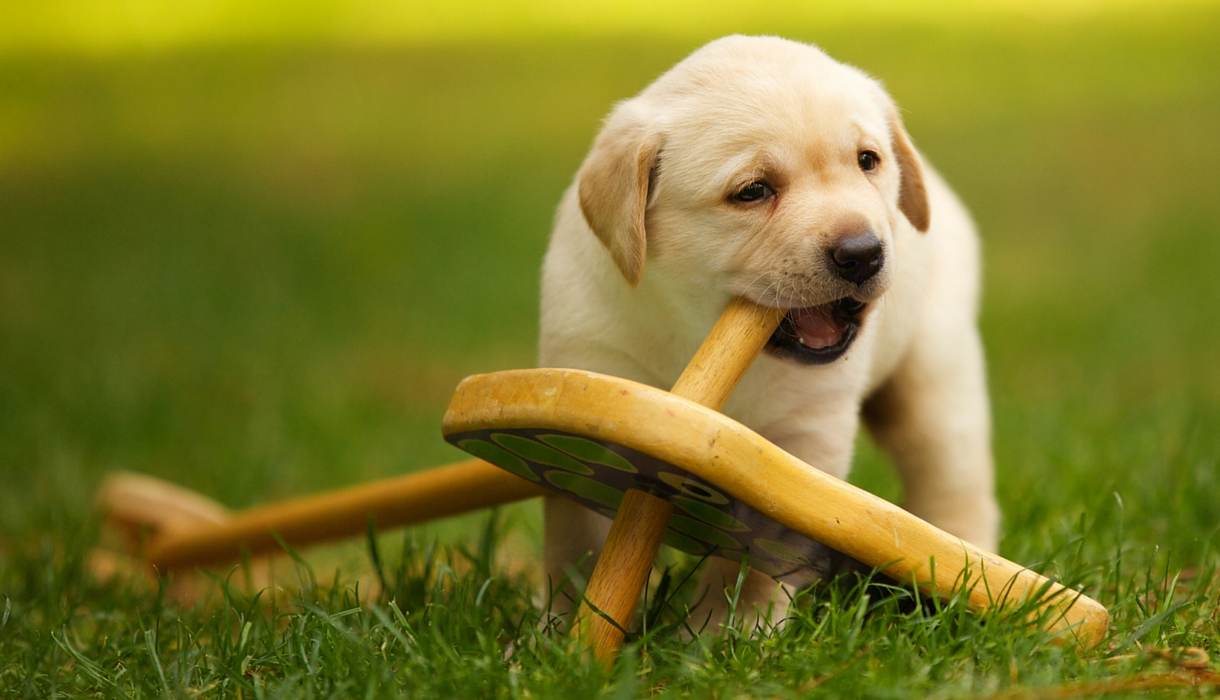 There will be mistakes, challenges and set backs along the way. Even for the most knowledgable dog owner.
If you have never had a dog before, and you have a new baby or toddler I would highly recommend waiting until they are a little older and more sensible before you get your dog.
It is tough for a toddler that has barely learned to balance to be in conflict with a pre-teen Lab puppy having fun.
Many families do cope in this situation, but you may find that it will be a lot more fun when your kids are a bit bigger, and you've had a bit more sleep at night!
Finding A Pet Labrador
The single more important attribute of a pet Labrador is temperament.
The adult Labrador is a big dog, and one which you will find most people will assume it's safe to stroke and pet. It is vital that a pet Labrador has a great temperament with no trace of aggression.
Meeting your pet Lab puppy's parents will help you to assess what his temperament might be like when he's older.
The second most important attribute is good health. Most well bred Labs live ten or more years in great shape. Choosing a puppy whose parents have great natures and are fully health tested will set you up for success.
Pet Labrador Breeders
Most Labrador breeders will be raising puppies from field or show lines, with the intension of working or showing being a part of their future.
Both working Labradors and show Labradors can become great pets, but you will need to chat with the breeder and be clear about your intensions for them before you commit to your puppy. Some dogs from working lines will have a very high drive, being very focussed on game and having a huge amount of energy. Their parents may have lived in kennels for much of their lives, and the breeder might not know how well they would adapt to home life.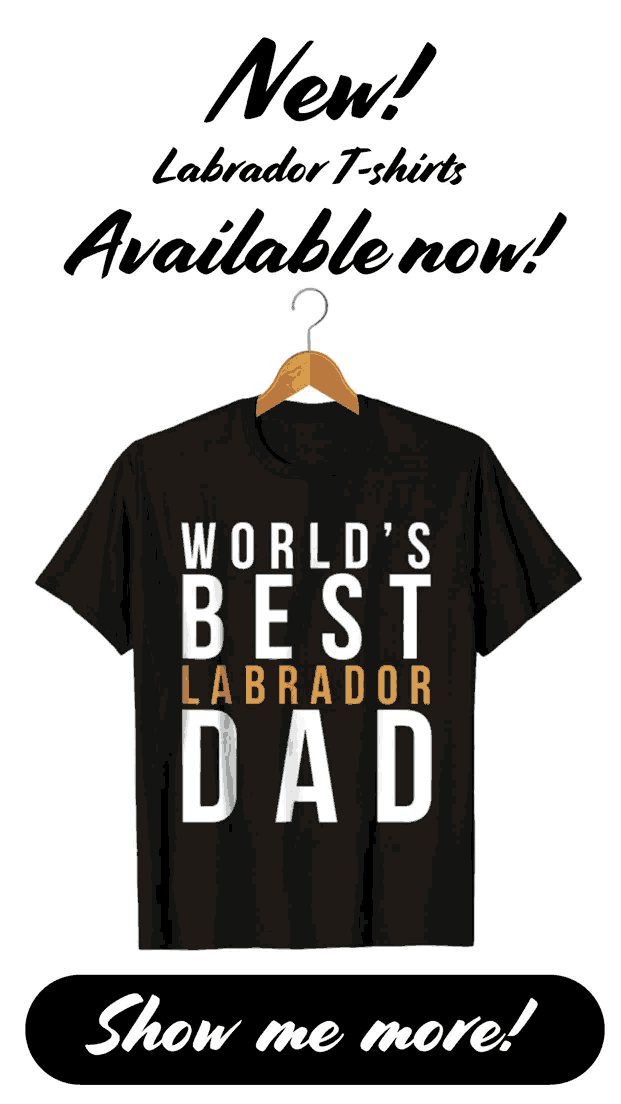 When looking for a pet Labrador, make sure that you and your breeder are both happy that this type of Labrador will be suited to the life you are offering him.
Check out our how to find a good breeder article, for help with searching for your perfect pet Labrador puppy.
Pet Labrador Rescue
If your heart isn't set on bringing a puppy into your home, you might want to consider whether a rescue Labrador would be right for your family.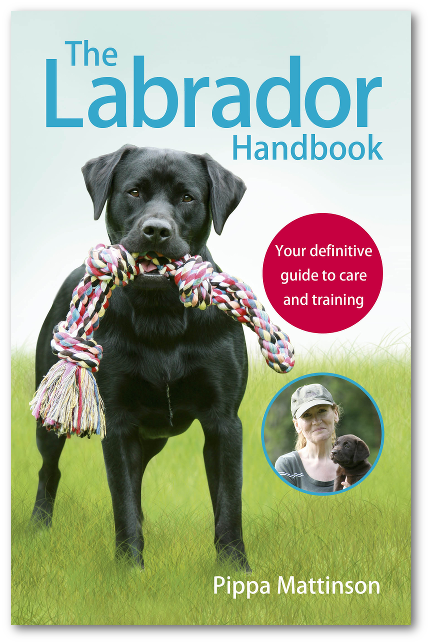 Some families may be better suited to an older dog that has perhaps already been potty trained and reached relatively sensible maturity.
It is also possible to assess his temperament in advance. An elderly dog may be quite content to snooze away a lot of the day, and be calmer around your young family.
To find out whether a rescue Labrador might be the right choice for you, check out our rescue article here.
Is A Pet Labrador Right For Me?
Only you can decide whether your unique situation would suit life with a Labrador.
Make sure that you take into account every aspect of your lifestyle and who you share your time with. Look at your finances and home with critical eyes, and make sure that they are suited to a big, bouncy dog.
If you feel you have the time, money, energy and love now to keep a Labrador happy and healthy, then you will be rewarded with a wonderful companion for years to come.
If now isn't the best time, then think ahead. Maybe in a year it will be. And it will be worth the wait to get it just right for you, your family and your new pet Labrador.
The Labrador Site Founder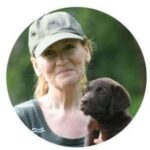 Pippa Mattinson is the best selling author of The Happy Puppy Handbook, the Labrador Handbook, Choosing The Perfect Puppy, and Total Recall.
She is also the founder of the Gundog Trust and the Dogsnet Online Training Program 
Pippa's online training courses were launched in 2019 and you can find the latest course dates on the Dogsnet website