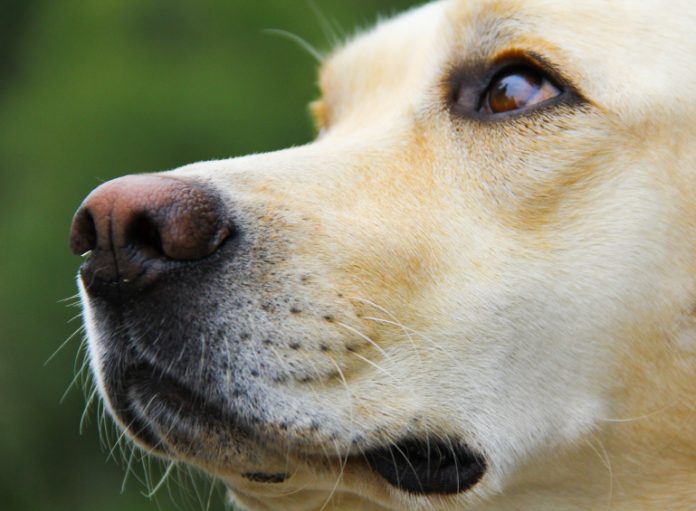 It's a busy world, and as adults most of us have to go out to work.
In this article we are going to look at the pros and cons of some of the options you have when it comes to day care for Labradors.
If you want to own a Labrador, you'll want to make sure that his needs are met, whilst you are out earning a wage.
Fortunately, there are a range of doggy day care options available to most of us.
Some free, some very expensive, and some in-between.
Its a question of choosing the best solution or combination of solutions, for your needs and wallet.
Doggy Day Care at the Dog Creche
A formal dog creche is a business with premises where you leave your dog in the care of a team of responsible people that understand dogs and how they behave.   Or it should be.
You may need to visit several before you find one that you feel comfortable with.
Staff to dog ratio is important. At a dog creche there will of course be other dogs. But these should never be so numerous that they cannot be managed by the staff on site.
A good creche will have totally secure outdoor and indoor play areas, and the dogs will be well supervised and happy, and able to withdraw from play or to sleep peacefully if they wish.
There should be a double gate system at every entrance so that it is not possible for any dog to 'slip' out.
Good things about the dog creche
There are a lot of pros to sending your dog to doggy day care at the dog creche.
Canine Company
Most Labradors are very social by nature. Doggy day care will have plenty of canine friends for your Labrador.
Whether they are romping around the yard, playing with toys or lying down for a nap in a furry heap. Your Labrador will love hanging out with his friends.
He will also benefit from being fussed over by the dog lovers who work there, and spoil him rotten your absence.
Constant Entertainment
Doggy day care will undoubtedly have loads of toys your Labrador doesn't see at home.
From rope toys to soft toys, to balls and shakers, your dog will be given whichever toys he likes the most.
In addition to this, with so many bouncy dog friends, there is plenty to keep your dog mentally and physically active during the day.
A busy dog is a happy dog.
Less stress for you
Leaving a Labrador at home alone for a long period can be stressful.
You aren't just worrying about whether they are lonely, you are hoping they aren't howling and annoying the neighbours, or eating the left over breakfast you've just remembered you left out on the unit.
If they are out the house you are reassured that these things can't be happening.
Knowing your dog is safe
Dog creches are set up to cater for even the most enthusiastic escapee.
A good will have double doors at the entrances and people keeping a watchful eye.
Being designed for dogs, they also won't have all the bits and pieces around that you do at home.
So no chewing, eating or destroying the furniture and ornaments whilst your back is turned.
Not relying on favours
Doggy day care is a business. Although you will be left with a lighter wallet, you will have a clear conscience.
No more racking up the favours with neighbours and family members, who have been kindly popping in to let your Lab out for a wee several times a day. No more guilt and panic buying of little presents to appease them.
The downsides of the dog creche
If you can find a great local dog creche, then this is probably going to be the best solution for a lot of Labradors. However, they are not without their downsides.
Cost
Although relying on favours to have your dog taken care of is undoubtedly going to have a backlash of it's own, not everyone has the luxury of being able to afford to pay for full time care for their pet. You will need to do some careful budgeting to work out whether you are able to pay for
Convenience
Whereas a dog sitter or dog walker will come to your home, you will need to drop them off at doggy day care in a creche. If there isn't a good one near your home or place of work, this could seriously affect your commute each day.
Temperament issues
If your Labrador is not a fan of being poked and prodded by his furry friends, gets nervous around other dogs or picks fights, you may find that a dog creche is not a good environment for him to stay in as there will certainly be other dogs around.
Should my Labrador go to doggy day care at a dog creche?
Do a lot of research on local dog creches, and make sure your dog has some visits before you book him in, to make sure it's a good fit for you both.
A lot of the cons of using a formal dog creche can be avoided by using a professional dog sitter or dog walker instead.
Dog Sitters for Labradors
A dog sitter will come into your home and be there as company for your dog whilst you are out.
This may be ideal for small puppies who are too young to go on communal walks, or for dogs who are not happy in the company of other animals.
You may be able to find someone that will fulfil other roles at the same time. Some people find a cleaner or home help is also willing to take care of the dog and let him out whilst they are working.
This can be a great solution, although obviously also comes at a price. It also relies on a high level of trust, as you will be giving someone unsuperised access to your home whilst you are at work.
Dog Walkers for Labradors
A dog walker goes from house to house collecting dogs and then transports them in her own vehicle to an exercise area.
The dogs are often transported in a van of some kind and usually attached separately to the side of the vehicle.  Not all dogs will be happy being transported in this way.  Others will adapt with no problems.
An experienced dog walker may be an appealing solution for your dog.  He'll be out in the fresh air, and getting some exercise.  If your dog is friendly and confident around others, and happy being left alone for the remainder of the day, this can be a great solution. Giving them some exercise and company in the middle of the day. It will also probably cost less than full time dog creche or even part time dog sitter care.
But it has to be said, there is scope for problems.
Some dog walkers take out more dogs than they can properly control, some are more skilled at handling dogs than others.  There is potential here for  your dog to pick up bad lead walking habits, or even risk getting lost or into a fight.
It's therefore a good idea to accompany your dog walker on at least one walk, before entrusting your dog to her care.
Friends and relatives
Many people rely on friends or relatives.   This can work well on a temporary basis.  When a puppy is small for example and needs frequent 'bathroom' visits.
As a long term arrangement is may be less satisfactory, and has the potential for making people feel very 'put upon'  especially if you are unable to offer anything in return.   This is where a 'pay' or 'swap' policy can help.
Pay or swap
If you are going to enter into a permanent arrangement with a friend or neighbour, it is a really good idea to pay them.  Even if they don't want you to.  Free arrangements can go sour very quickly,  especially when a dog grows up, becomes less cute, and stronger.
You don't have to pay using money,  you could arrange to do something in return.  Perhaps you could cut your elderly neighbour's grass each weekend, in return for her popping in to let your dog out for a wee and a ball game in the garden each morning.
Maybe your sister would see to your dog at lunch time in return for you doing the books for her small business.
Whatever you decide as a swap, make sure both parties know what they are getting in advance.  Better still, write it down, so that there are no arguments later.
The cost of work
Combining full time work with owning a dog is not easy, but it can be done with a fair bit of effort.  And it has to be said,  usually a fair bit of money too.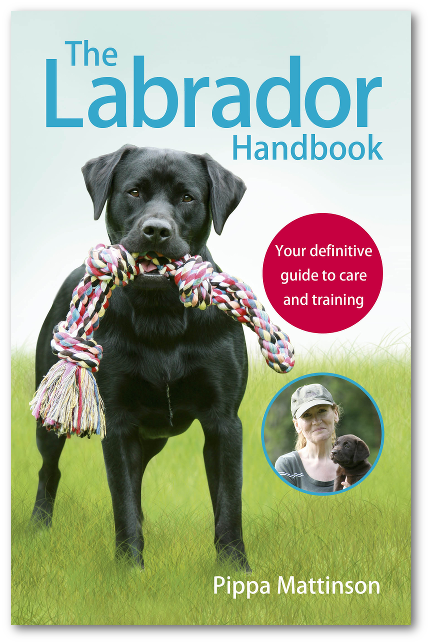 If you would like to look into this topic further, you might be interested in taking a look at the following articles:
How do you cope with combining work and Labrador ownership? Why not let us know in the comments box below:
More information on puppies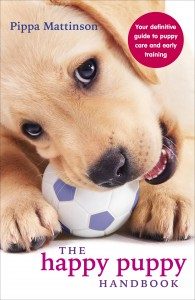 For a complete guide to raising a healthy and happy puppy don't miss The Happy Puppy Handbook.
The Happy Puppy Handbook covers every aspect of life with a small puppy.
The book will help you prepare your home for the new arrival, and get your puppy off to a great start with potty training, socialisation and early obedience.
The Happy Puppy Handbook is available worldwide.
The Labrador Site Founder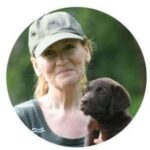 Pippa Mattinson is the best selling author of The Happy Puppy Handbook, the Labrador Handbook, Choosing The Perfect Puppy, and Total Recall.
She is also the founder of the Gundog Trust and the Dogsnet Online Training Program 
Pippa's online training courses were launched in 2019 and you can find the latest course dates on the Dogsnet website