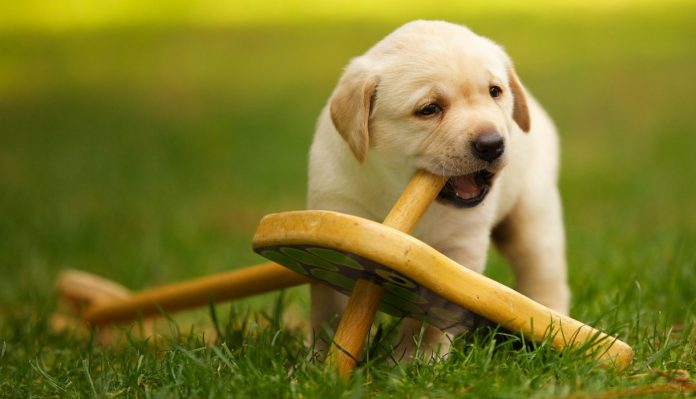 Your Labradors teeth matter. We all want our Labradors to have gleaming white teeth.
And sweet smelling breath.
But this is not something we can just leave to chance.
A major pet food manufacturer states on its website that 4 out of every 5 dogs have gum disease.
And the American Veterinary Dental College states that periodontal disease is the most common clinical condition occuring in cats and dogs today.
That doesn't sound too good, but what exactly is periodontal disease, and what does it mean for your dog?
Canine periodontal disease
Periodontal means literally 'around the tooth'. And periodontal disease is a disease of the tissues that surround and support your dog's teeth.
What causes periodontal disease?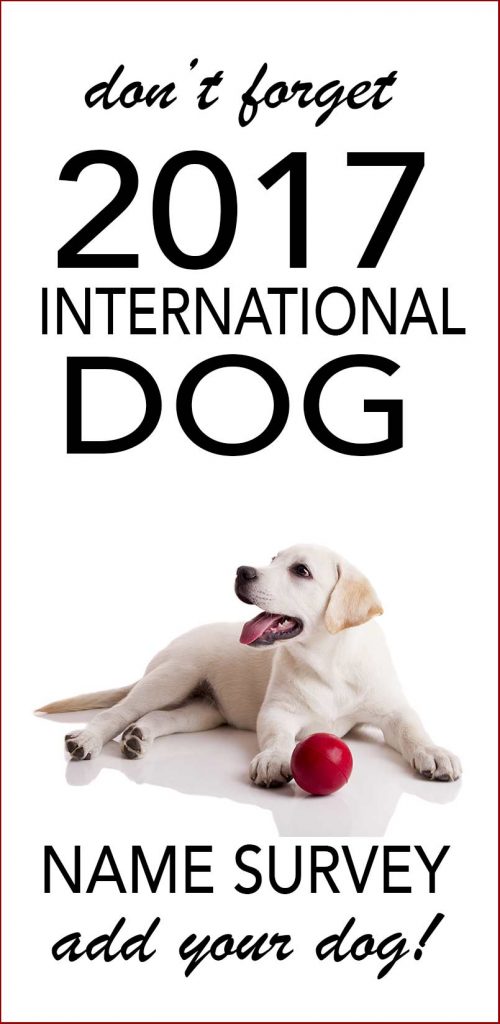 If these tissues are damaged severely, the tooth will lose its support and fall out.  
Which is obviously something we want to avoid.
Dental treatment for dogs
Periodontal disease and tooth problems generally  are a particular problem for dogs.
This is because you cannot expect your labrador, or any other dog, to sit in the dentist's chair and keep his mouth open, while he is examined and treated.
For this reason, dental examinations and treatment for dogs usually have to be carried out under a general anaesthetic.
This is bad news for dogs as there are risks involved in anaesthetising your pet.
And it is bad news for your wallet because general anaesthetics are expensive.
Other dental problems in dogs
Dogs, like people, can also suffer from dental caries, and from broken and chipped teeth.
Fortunately there is a lot we can do to prevent all these problems.  Let's take a look at each one in turn.
The damage that results from periodontal disease is caused by bacteria that live in the plaque in your dog's mouth.

And plaque builds up when the dog's teeth are not sufficiently abraded or rubbed with something coarse.
A build up of plaque can be avoided by a diet high in bones or by regular toothbrushing.
We'll have a closer look at those below.
What causes tooth decay?
Dental caries, or decay, is less common in dogs than in people.  
But it can and does occur.  Especially in dogs where teeth are crowded very closely together, or where there is a diet high in carbohydrates.
Labradors usually have sufficient space in their jaws for all their teeth. 
But you can help to ensure that your Labrador never gets dental caries by feeding him an appropriate diet.
Why do dogs teeth break?
It is not unusual for dogs to visit their vet with a broken tooth.   Typically,  a dog breaks a tooth by chewing on a very hard item.
It is a shame, because they give dogs a lot of pleasure,  but there is little doubt that weight bearing bones of larger mammals can break dog's teeth, as can antlers, which are particularly hard.
Some dogs can chew these items without any problems, it depends partly on how hard the dog bites down.
But vets do regularly see dogs with some painful fractured teeth as a direct result of access to large bones and deer antler, so you do need to consider whether or not you wish to take a gamble on this.
Dogs diet and dental problems
Dogs that eat a raw diet of the 'prey model' type are consuming bones on a daily basis.  
This seems to offer protection against periodontal disease by preventing a build up of plaque. 
You can find more information on raw diets here: Switching to raw
Dogs that eat home made diets without raw bone, or that are fed on a commercial kibble,  benefit greatly from having their teeth cleaned.  
So let's take a look at what is involved
Cleaning your dog's teeth
The earlier you start with tooth cleaning,  the easier it will be.
The secret  is to start slowly.  Introduce the dog to the concept of having something alien in his mouth for just a few seconds. And build up gradually, starting with just the easily accessible teeth at the front of the mouth.
Aim to be able to reach all your dog's teeth after a couple of weeks of daily practice.
Buy a Dog Toothbrush and some Dog Toothpaste,  let the dog have a lick of the toothpaste from your finger before diving in to his mouth.  You can also buy a brush that slips over the end of your finger and some people find this easier to use.
The video below, from the Dog's Trust illustrates how to clean your dog's teeth using the Finger Toothbrush method.
Take good care of your dog's teeth and he should keep a full set of lovely white gnashers right into old age.   Happy brushing!
More information on puppies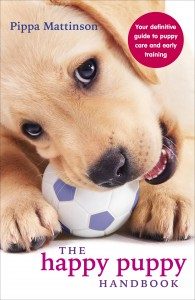 For a complete guide to raising a healthy and happy puppy don't miss The Happy Puppy Handbook.
The Happy Puppy Handbook covers every aspect of life with a small puppy.
The book will help you prepare your home for the new arrival, and get your puppy off to a great start with potty training, socialisation and early obedience.
The Happy Puppy Handbook is available worldwide.