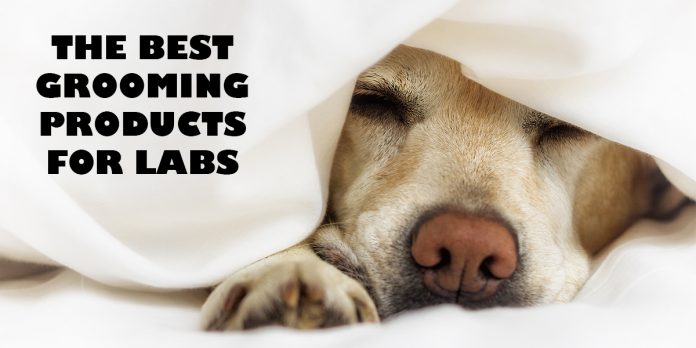 If you're looking for the best dog grooming supplies for your Labrador, we're here to help. This guide will help you deal effectively with your Lab's double coat and shedding. We'll talk you through the different tools available, from slicker brushes to grooming gloves, and help you pick the best one for each situation.
We'll share our favourite shampoos for those mucky days. And we've even got some handy tips for on-the-go grooming when you're out and about.
All of these products were carefully and independently selected by The Labrador Site team. If you decide to make a purchase from one of the links marked by an asterisk, we may earn a small commission on that sale. This is at no extra cost to you.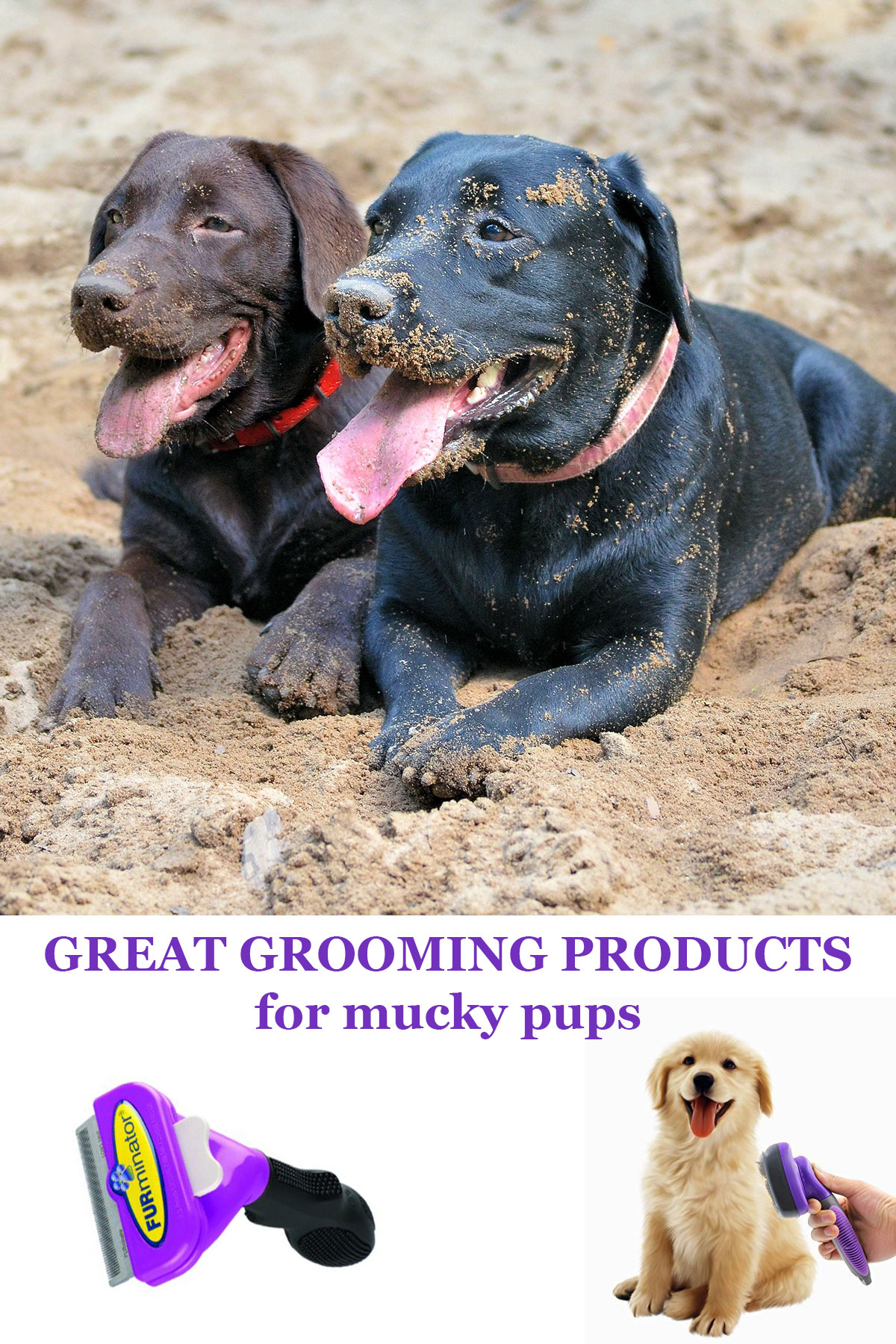 In this article we take a look at some great dog grooming supplies for Labradors. Giving you expert reviews of the best dog brushes, shampoo and more.
Best Brush For Labs
The best brush for Labs tends to be one which can combat shedding effectively, and is designed for a shorter length of coat. The best brush for Labrador owners will easily pull through their coat, removing the dead layer of fur without pulling out any of the existing hairs.
Dog Shedding Brush
Our favourite Labrador brush is the Furminator.* When it comes to Labrador shedding solutions, the Furminator is a very safe choice.
It removes those dead hairs which would otherwise end up lining your carpets and furniture, whilst gently brushing the remaining coat. Furminator have a couple of choices when it comes to brushes, including the de-shedding tool and the dog rake.
The de-shedding tool* is excellent for use during moulting season. When your Labrador's coat seems to emerge in clumps whenever your back is turned, covering the house in a thin layer or fur. It comes in a range of sizes and is available for long and short coats. For the average Labrador choose to short hair variety in the large size.
Slicker Brush For Dogs
We also love the slicker brush for dogs*.
One of the most popular dog brushes available, the slicker brush consistently gets good reviews and is loved by Labs and their owners alike. It gently removes loose undercoat, tangles and matted hair from your dogs fur. The bristles consist of fine bent wires, which penetrate deep into your Lab's coat but without scratching the skin beneath.
The Slicker Brush is comfortable in your hand* as well as along your dog's body, and has the added benefit of being very easy to keep clean. Simply click the button to retract the bristles, and the hair will fall away and into your bin.
Pin Brush For Dogs
The Furminator Rake is a great pin brush for dogs* with thick fur.
Because your Labrador has two layers of coat, it can be tricky to reach the undercoat with some rakes. The individual pins of the Furminator Rake* glide easily through the dense coat and untangles any mats which may have formed. It is specially designed to reduce skin irritation and follow the contours of your dog's body and head. It removes dirt, shedding hairs, mats and tangles.
Zoom Groom
We are big fans of the Zoom Groom brushes*.
These soft rubber brushes are ideal for everyday brushing, but also a great help when it comes to spreading shampoo through your Lab's coat. They massage your dog's coat as they brush, and remove dead hairs and dirt particles from the fur. They also feel very comfortable in your hand, and come in a variety of fun bright colors.
Brought to you by popular dog toy brand Kong, the Zoom Groom brush* is entirely made of rubber and really does the job for your dogs short coat.
Magic Coat Love Bath Brush
The The Magic Coat Bath Brush* is ideal for grooming your Labrador when wet. It glides easily through the fur, and is designed to be gentle but massaging for your dog's skin. The magic coat love brush* is designed to gently distribute shampoo and conditioner, and its also great for lifting dirt from the coat before bathing.
Pet Grooming Glove
If your Labrador is not a massive fan of brushes, then you might like to check out one of the popular pet grooming gloves*.
They look a bit like an oven glove, with a serious of rubber protrusions in the palm of your hand. Simply stroke your Labrador along her back in the way you normally would when fussing her, and the glove will lift the top layer of loose fur away* from her. It is not ideal for reaching the undercoat, but will help to remove some of the dead hairs which are resting on top.
Remember, you can also train your Labrador to be happy being groomed. For advice on how to do this, check out our 12 steps grooming article here.
Dog Shampoo
When it comes to Labrador approved dog grooming supplies, then a great shampoo is a must. You have a lot of choices when it comes to the best dog shampoo for Labs. You will need to decide whether you want the one which smells the best, or one which helps to solve a problem. From natural and organic dog shampoos, to those which combat fleas or claim to help allergies, there are some great choices to pick from.
Natural Dog Shampoo
If you are looking for a natural dog shampoo, then you might like to try Earthbath All Natural Pet Shampoo*.
It claims to be a totally natural pet care product, which is 100% bio-degradable and cruelty free. The shampoo is soap free and therefore kind to your dog's skin, and the Hypoallergenic version* is fragrance free. The Green Tea shampoo from the same range* is aimed at relieving shedding. But importantly still an effective cleaning solution for your Labrador.
Allergy Dog Shampoo
If your Labrador has sensitive skin or suffers from allergies, then you will need to be careful when picking a new shampoo. Before full use do a patch test on an area of your dog's skin, and wait for a couple of days to see whether any reaction occurs. There are some dog shampoos available which promote themselves as being designed for sensitive skin.
One popular option is 4 Legger Organic Dog Shampoo*. This shampoo claims to be gentle, effective, and veterinarian recommended for dogs of all ages. It is suitable for use on sensitive, to dry and itchy allergy skin.
4 Legger Organic Dog Shampoo* is easy to lather and rinse as it contains no artificial thickeners that add toxicity to your dog's bath. A little goes a long way with this shampoo. Remember however, if your Labrador has been diagnosed as suffering from allergies by your veterinarian, it's always a good idea to have a chat with them before switching products.
Medicated Dog Shampoo
It is also possible to buy medicated dog shampoo for dealing with some of the more common coat and skin complaints which dogs suffer from.
Flea Shampoo For Dogs
If your dog has fleas then it's important to give him a veterinarian approved flea treatment.
This will usually be in the form of a spot on gel which goes on the back of his neck. There are also flea shampoo options, which can help to kill fleas or reduce the itching whilst your dog is being treated.
One option is Natural Chemistry De Flea Pet Shampoo*. It is tested for safety, and instantly kills fleas, ticks, mites and lice on contact. The shampoo also leaves your dog's coat looking clean and fresh.
Oatmeal Shampoo For Dogs
Oatmeal shampoo for dogs is very popular, with one of the most well reviewed choices being Pro Pets Organic Oatmeal Shampoo with Aloe Vera*
This shampoo is is non-toxic, non-alcoholic and contains no animal by products. The ingredients will not irritate your dog's eyes or nose, and are easily applied to give a clean and clear finish. The company aims to create a small footprint on the environment and all their products are made from recycled materials.
Dry Dog Shampoo
For those occasions when you don't want to give your dog a complete hose down but still want to refresh his coat then we recommend Pet Head's Dry Shampoo.* It has a great clean smell, and freshens up your dog's coat. Ideal for use before or during a grooming session. The dry shampoo doesn't require rinsing afterwards*, so it's the ideal way to give your dog's coat a boost between baths.
Best Smelling Dog Shampoo
Some dog shampoos can smell rather strong.Calily oatmeal shampoo* has a light clean smell without being overpowering.


Another gentle but more floral scented shampoo is Pet Pleasant Lavender and Evening Primrose shampoo*.
Best Dog Shampoo For Labs
The best dog shampoo for Labs differs between the members of this wonderful breed. Think about what you want your dog shampoo to do for your pet's coat.

Labs have quite a strong natural body odor. Healthy Breeds Dog Deodorising shampoo* claims to banish that wet doggy smell. Labradors also have a thick and naturally water resistant coat.


Wahls shed control shampoo* gets right into your dog's coat and also claims to help control shedding. It smells great too.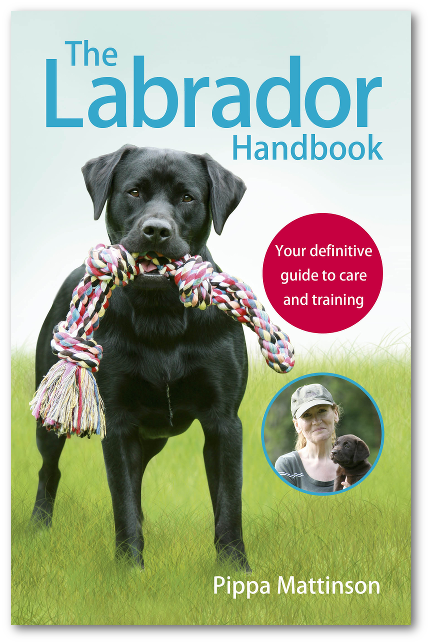 Dog Towels For Labradors
After a nice bath, or going for a swim, it's useful to have some dog towels handy to wipe your Labrador down.
Bob Martin's Anti-bacterial Rub Downs
Pupmate Pet Wipes* are essentially baby wipes for dogs. Designed to help you clean off the dirt and mud picked up on your daily walks. They are fragranced with Aloe Vera to replace those less pleasant smells with something more palatable. These wipes are also great for removing dirt, loose hair and odour easily in the outdoors. Keeping your dog clean when you are on the go, with no need for access to water for a full wash.
What are your favourite dog grooming supplies for Labradors? Why not let us know in the comments section below!
Affiliate link disclosure: Links in this article marked with an * are affiliate links, and we may receive a small commission if you purchase these products. However, we selected them for inclusion independently, and all of the views expressed in this article are our own.
Readers Also Liked
The Labrador Site Founder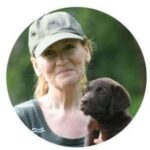 Pippa Mattinson is the best selling author of The Happy Puppy Handbook, the Labrador Handbook, Choosing The Perfect Puppy, and Total Recall.
She is also the founder of the Gundog Trust and the Dogsnet Online Training Program 
Pippa's online training courses were launched in 2019 and you can find the latest course dates on the Dogsnet website