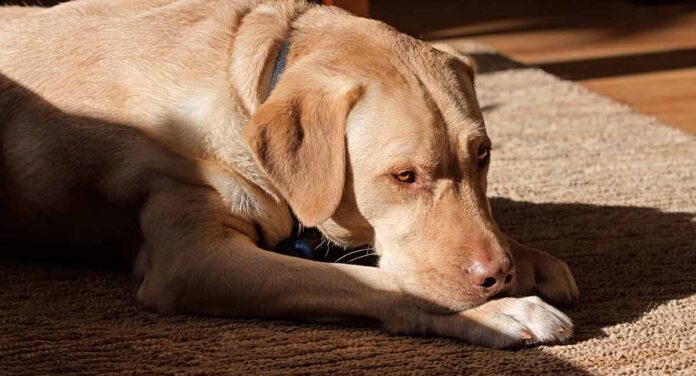 Dudley Labradors are beautifully marked dogs that stand out from their standard pigmentation sporting brethren. The Dudley Lab is a Labrador Retriever whose nose, eye rims and feet lack any pigment. These areas will look pink in color from the day they are born, right up until old age. In general black and yellow Labradors will have black noses, and chocolate Labradors will have brown noses. But this is not always the case. And there is some disagreement over whether this is where the Dudley Labradors end. Some people believe that any Labradors with reduced nose pigmentation are also Dudley Labs. The difference really lies in their genetics!
Contents
Labrador Pigmentation Genetics
All puppies are born with bright pink noses, which usually become darker in color over the first few weeks of their lives. A few yellow Labradors noses will remain the same pink color, some other noses will darken but only to a light brown shade, others will become completely black.
These different shades are produced as a result of the density and type of melanin carried in the dog's cells. The melanin in the nose cells will depend upon the genes that your puppy has inherited from his parents. 'Bee' genes control whether a dog is black (B) or chocolate (b) in color. Yellow coloration is controlled by 'Eee' genes. The 'Eee' genes have the potential when combined as 'ee' to act as a switch to override any of 'Bee' colors.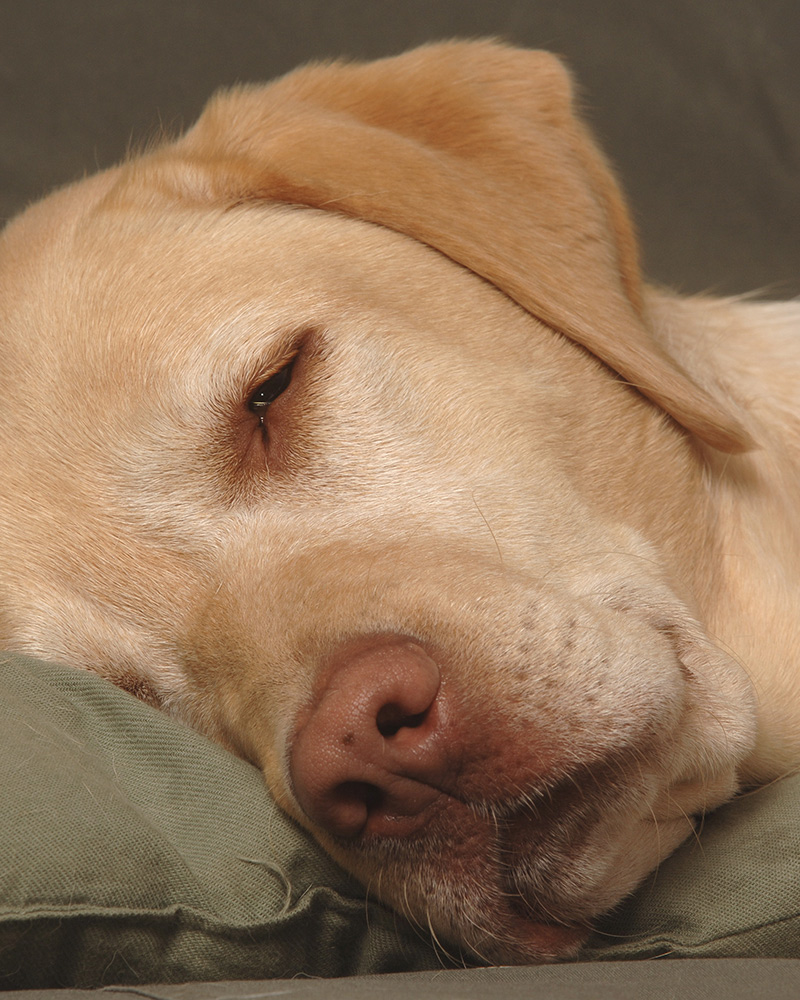 Yellow Labradors will have one of three possible gene combinations in order to be yellow. These will be:
Any combination including 'ee' will result in a yellow coat. But the 'Bee' colors are still contributing factors in determining the shade of the Labrador's nose, as this is influenced by melanin, which is in turn influenced by the 'Bee' gene.
A yellow Labrador with the genes eeBB or eeBb will have a black nose and eye rims, because 'B' puts a greater density of melanin into each cell. Resulting in a darker color being shown on the skin.
A Labrador with eebb will have a brown or paler nose. The tone of this nose will depend upon the shading of colors in their parents genetic backgrounds.
It is possible to have adult dogs DNA tested, to find out whether they carry the right genes to produce Dudley puppies. Some show Labrador breeders will have this test carried out as a lack of pigmentation in yellow Labs is marked as a fault in the show ring.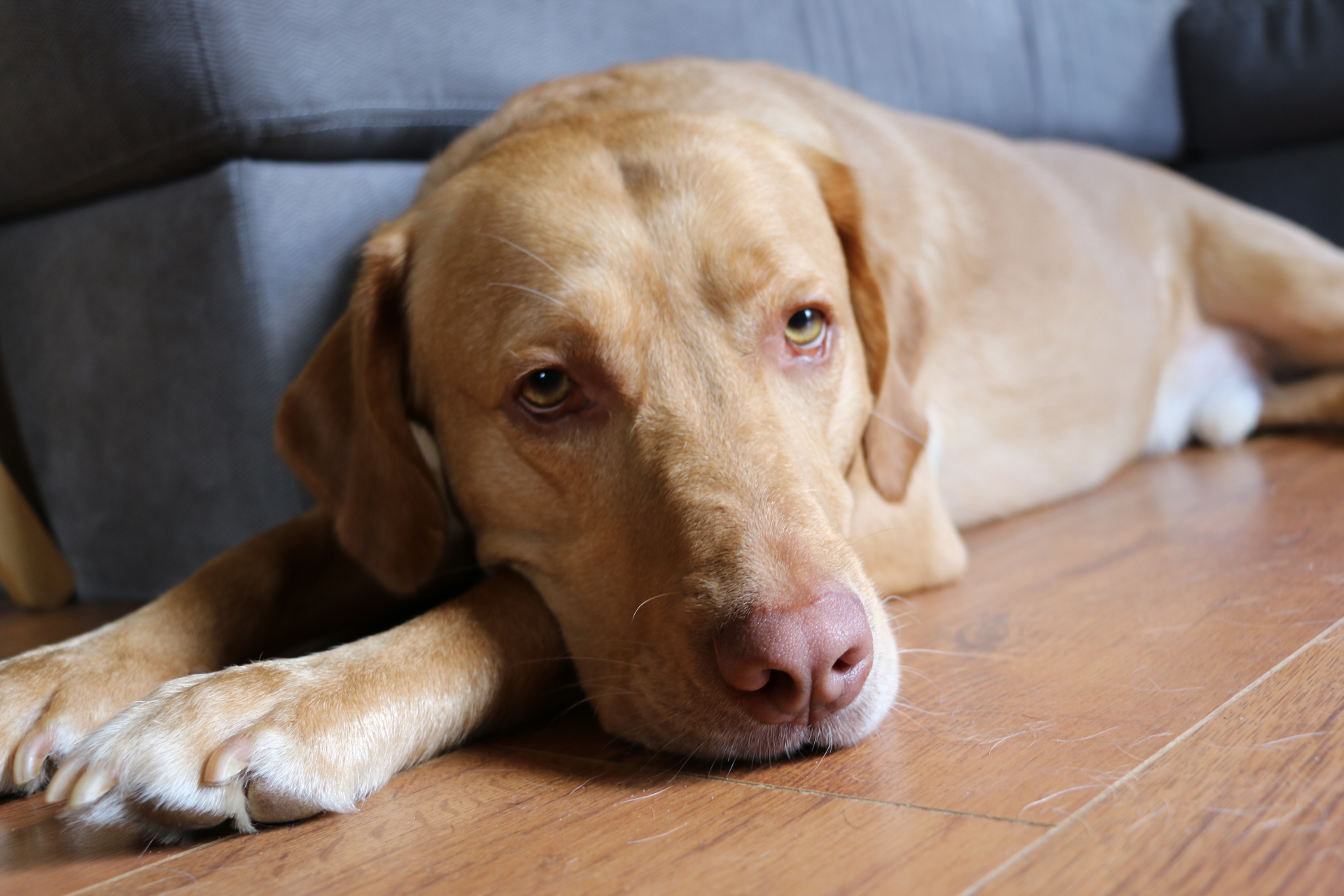 Black Labrador Nose Turning Pink
A Dudley Labrador will have a pink nose throughout his life. But many Labrador noses turn pink when they advance in years. This process is known as depigmentation and is quite common and not usually a cause for concern. When the yellow Lab is younger he will have a black nose and dark rims around his eyes. But as he ages and his coat begins to turn a little white in places, he may also lose pigment in his nose.
The pigment in your Lab's nose is produced by an enzyme called tyrosinase, which makes melanin. Tyrosinase becomes less effective as your dog grows old.
However, you may find that the fading of his nose is less noticeable in the warmer weather as the pigment producing enzyme works better in the heat. This phenomenon is known as 'snow nose'.
Pink Nose Problems In Labradors
It is worth noting that on occasions a Labrador's nose will turn pink due to a medical problem. If your Lab cuts her nose, the resulting scar might be pink and not black or brown. This will normally return to it's original color in time and is not a cause for concern.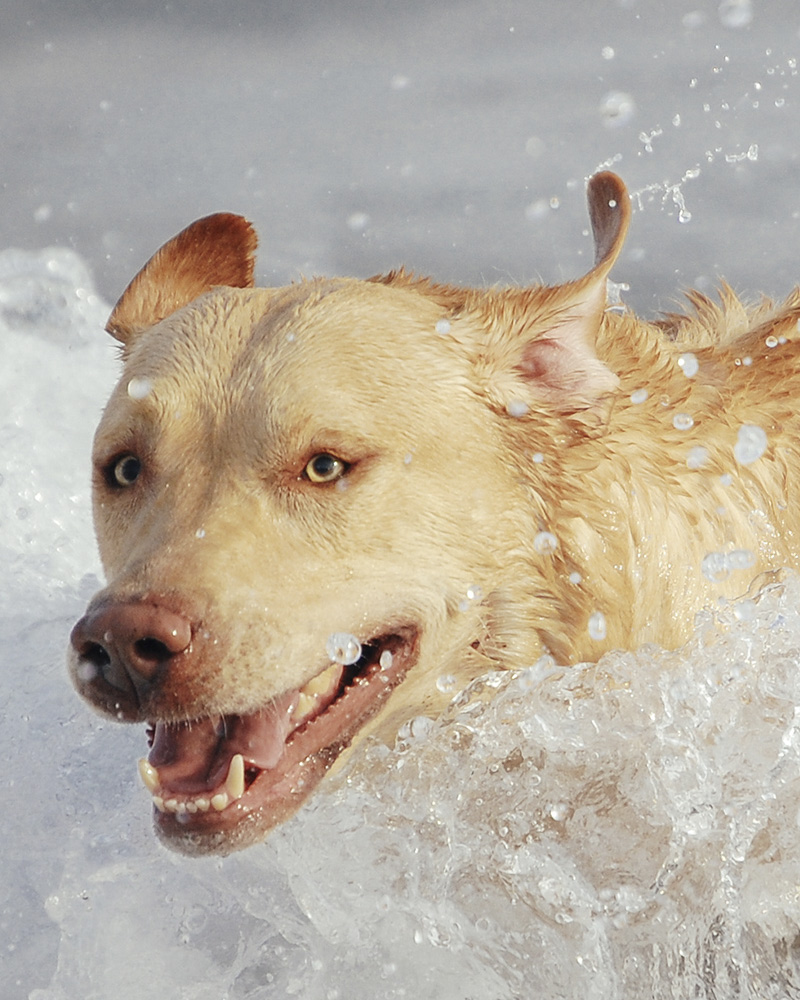 The Problem With Dudley Lab Puppies?
Dudley Labradors are no different to their dark nosed Labrador friends. However, if you are going to buy a Dudley Lab puppy then you will need to be aware of a couple of things.
Low pigmentation is linked to sunburn due to increased UV sensitivity. This is not a big deal if you live in a mild climate, and you can discuss with your veterinarian how to help your dog to reduce the chances of burning on those occasionally hot summer days.
The show ring also penalises yellow Labradors for their pale noses, eye rims and feet. However, if you are looking for a loving family pet or working dog then a Dudley Labrador can make just as much of a wonderful companion and hard working friend as any other Labrador Retriever.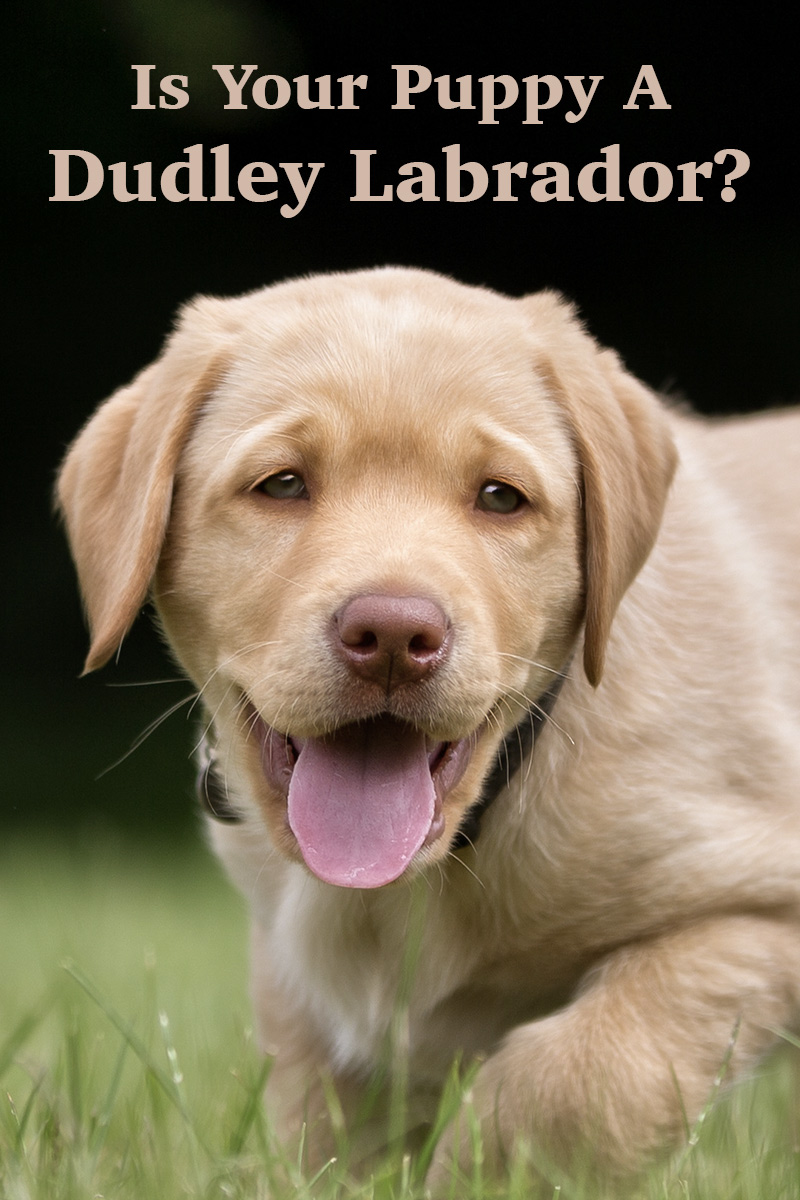 The Labrador Site Founder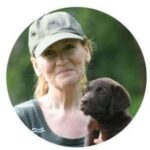 Pippa Mattinson is the best selling author of The Happy Puppy Handbook, the Labrador Handbook, Choosing The Perfect Puppy, and Total Recall.
She is also the founder of the Gundog Trust and the Dogsnet Online Training Program 
Pippa's online training courses were launched in 2019 and you can find the latest course dates on the Dogsnet website